With so many money management apps on the market today, it can be difficult to find one that fits your lifestyle. Keeping track of your finances is hard enough without having to worry about navigating complicated dashboards or restrictive subscription terms. So which app do you choose to help you reach your financial goals?
Many people have used Albert to successfully monitor their money. This particular app not only consolidates your finances into one dashboard but also helps you in other areas of your life.
Plus, there are several features that increase Albert's benefits as a multipurpose financial tool. With all that said, Albert does fall short in a few areas, at least when compared to some of the big names in the industry.
Are you ready to find out more about Albert and see how it can help you take charge of your finances? Let's get started.
Get up to $250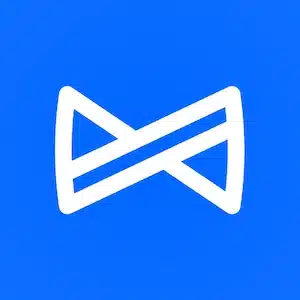 Albert
Get a no-fee and interest-free cash advance of up to $250
Pay a small fee to get your money instantly or get cash within 2–3 days for free
Costs $8 per month after a 30 day free-trial
Open Account
What is Albert?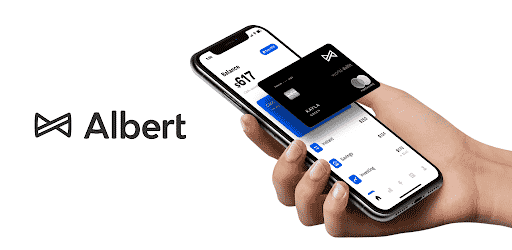 Albert is a financial management tool you can use for keeping track of your bank accounts. This budgeting tool includes several features to help you gain financial independence, from cash advances and savings programs to discounts on insurance and more.
Basic functions on the Albert app are free, including the ability to earn up to 20% cash back, monitor your linked accounts, and receive real-time alerts regarding your transactions and account balances. Albert is available for download on both Android and iOS for free. You can also try the premium features included in a Genius subscription free for 30 days.
You can also refer friends to receive a $20 bonus for every friend that signs up and keeps their account open for 90 days. With Albert, you can take advantage of lower insurance rates and even manage a custom portfolio with the Genius subscription. Plus, it's all secured with biometrics or a PIN, in addition to your username and password.
How Does Albert Work?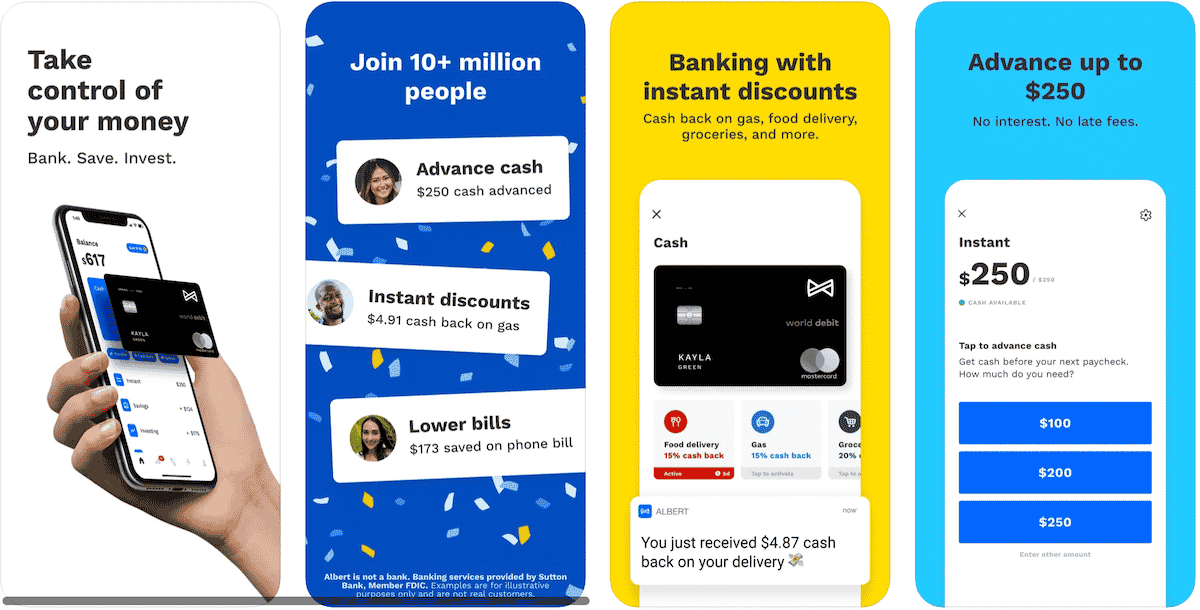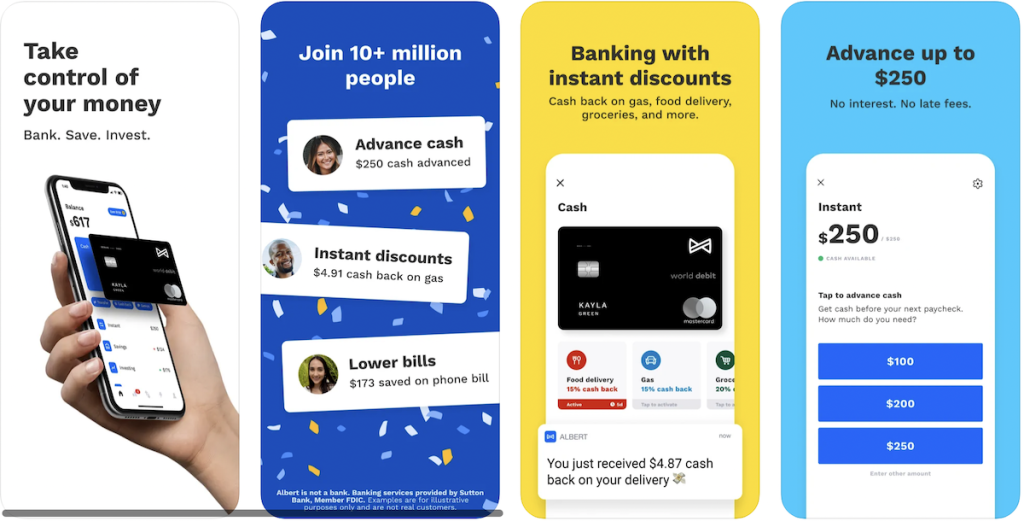 Albert offers both a free and paid version. It won't cost you a penny to link your bank accounts, track your net worth, and receive a cash rewards Mastercard debit card from Sutton Bank, as long as you're eligible. You will need to be at least 18 years old and a U.S. resident to qualify and have an existing bank account you can link to your new Albert account.
Albert works in many ways to help you manage your money. For example, you can earn cash rewards from purchases you're probably already making. In addition, you can take advantage of recurring savings plans to plan for the future. Additional free features include budgeting tools and the ability to perform up to 3 cash advances per pay period.
FDIC member Sutton Bank backs Albert and provides all banking services. You can also open a SIPC-insured brokerage account with Albert, though you will need a Genius subscription to do so.
Albert Features
Let's take a closer look at what Albert has to offer. Which features will you find most useful?
$150 New Account Promo
From time to time, new members may be to be eligible to receive $150 for completing specific tasks. For example, you'll need to receive a direct deposit of at least $200.
In addition, you'll have to spend at least $100 on goods and services with your Albert Mastercard every month after you open your account, for up to 3 months. However, it looks like this promotion is currently not running at the time of this writing.
Moreover, there are no monthly fees associated with an Albert account as well as no minimum balances. ATM fees are minimal at $2.50 per transaction.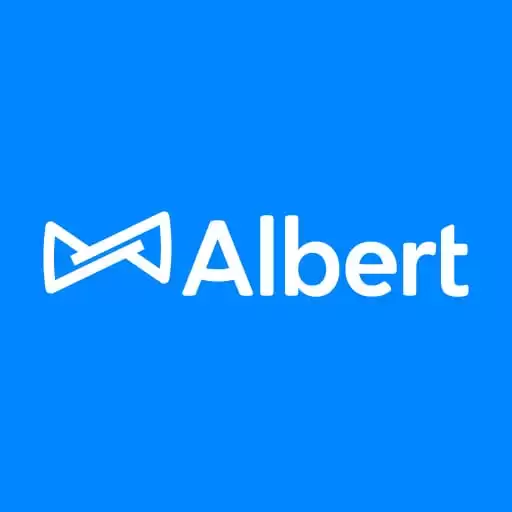 Albert
$8 per month after a 30 day free-trial
Albert, an online fintech banking platform, is an all-in-one app that helps users save, spend, borrow, and invest. It's popular for its fee-free cash advance, and it also offers numerous tools to help you save money and budget.
Open Account
Albert Cash
Opening an Albert Cash account makes you a member of the backing financial institution, Sutton Bank. This account is much like any other bank account, except that you can use it to earn rewards up to 20% cash back. You can also link a savings account to your Albert checking account to keep everything in one place.
Albert Savings
Albert Savings provides a free recurring withdrawal service that takes out a fixed amount of money from your Albert account each month to contribute to your weekly, bi-weekly, or monthly goal. If you do reach your goal, you'll receive a 0.10% bonus. This is increased to 0.25% for Genius members.
The best part is that Albert will ensure you have sufficient funds in your account to make such a balance transfer happen. If you don't have enough funds, Albert Savings refrains from completing the transaction to avoid overdraft fees.
You may also want to enroll in Albert's Smart Savings Plan, which analyzes your bank accounts to determine where you can save money and how much you can afford to save. You can withdraw up to $100 as many as 3 times per week if you'd like. This can help you save for credit card payments to pay off credit card debt fast.
Billshark partners with Albert to offer customers the option of consolidating their subscriptions down to a select few. You won't have to pay a single cent unless Billshark is able to reduce your bill, and even then, it's a one-time fee.
Albert Instant
Cash advances from Albert can help you in a pinch. There are no up-front fees for cash advances, even if you're on the free plan. However, a $4.99 repayment fee applies, unless you're a Genius subscriber. In this case, you'll pay $3.99 to repay your cash advance, which comes straight out of your next direct deposit.
Unlike payday loans, Albert Instant doesn't charge any late fees or interest fees, and there's no credit check either. You can get your cash advance up to 2 days before your paycheck, up to $250 at a time. The cash advance will be deposited into your account within 3 days unless you want to pay an expedited fee to get it instantly.
Albert Investing
Genius subscribers are the only Albert customers who are eligible for Albert Investing, which allows you to manage your own portfolios if you like. You can also rely on automated Portfolios from Albert if you're not sure or just don't want the hassle.
Documents such as monthly statements and trade confirmations are available through the app. There are no trading fees and you can easily get started with a $1 investment. Choose between manual contributions and recurring investments, and determine your risk tolerance. Available investment opportunities include stocks, index funds, ETFs, and ESG investments.
Albert Genius
As we've mentioned, Albert Genius subscribers have access to several premium features. For example, Genius subscribers can speak to a financial advisor 7 days a week for as little as $6 per month. Simply text your questions to the Genius hotline to speak with an experienced advisor. These advisors can also analyze your linked accounts to provide personalized service in helping you achieve your financial goals.
ATM withdrawals are free with an Albert Genius subscription, which can cost up to $16 per month. You can choose to pay an up-front yearly fee if you want to enjoy a discount.
How Much Does Albert Cost?
You can use Albert for free, but most of the best features are restricted behind a paywall. The company takes a "pay what you think is fair" approach to subscription rates, which can be difficult for some customers. After all, most of us don't want to have to shell any more money out than we have to, which is the point of financial management apps.
At the same time, subscription rates range from $6 per month up to $16. You will need at least $1 to start investing. If you decide to opt for a cash advance, you will have to pay $4.99 if you're not a paid subscriber. Genius members save $1 on cash advances.
Pros
---
The benefits of managing your finances with Albert include:
Keeping all your financial accounts in one place to provide an overview
Similar security levels to a traditional bank
FDIC-insured balances up to $250,000
Transaction monitoring to identify savings and track budgeting goals
Cash advances up to $250 with no interest
Free and paid budgeting, saving, and investing tools
Best of all, it only takes a dollar to invest with Albert. Plus, you can choose between a self-directed portfolio or an automated Portfolio based on your risk aversion.
Cons
---
Albert is lacking in some areas, mainly in the limited scope of options they offer. For example, the investment options lack a retirement account feature. You don't have the option of choosing a family plan for your household, and there's no web version at the moment.
Customer service is only reachable through email, which can make prompt service tough. At the same time, you will only be able to access premium features with a paid subscription, as is typical with any business that offers the option.
Albert Alternatives
Taking a look at some of the other financial management apps can help put Albert into perspective. Digit, Dave, and Acorns are common apps like Albert.
Albert vs. Digit
We've written an entire review on Digit, but suffice it to say that this financial management tool offers some of the same features as Albert. Digit offers customers a free 30-day trial to test out features and make a decision. You can also use Digit free for the first 6 months if you aren't sure if you like the platform or not. After that, the service costs $5.
Like Albert, Digit offers customers access to a dedicated bank account, debit card, and investing account. However, Digit does offer a tax-advantaged retirement account lineup, unlike Albert. Digit also doesn't allow you to move your money directly from your savings to investing, so you'll have to deposit it into your checking account to invest.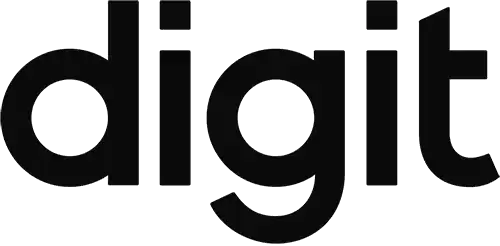 Digit
Offer: 30-day free trial (cancel anytime)
Digit is an app that helps you put money in a savings, investment, and/or retirement account.
Digit looks at your linked bank account balance to determine how much you can save each day.
The app chooses your investments based on how much risk you want to take.
Open Account
Digit Review
Albert vs Dave
Available for both iOS and Android, Dave offers budgeting tools, cash advances, and overdraft warnings like Albert does. However, Dave incorporates zero interest and no associated fees. In fact, monthly membership for the platform is only $1.
As with Albert, you can create your own bank account with Dave, or link your existing account. There's no credit check required for cash advances, but your limit can change from one day to the next. And if you want your cash advance within 8 hours, you will have to pay a small fee.
One of the coolest features Dave offers is the ability to check out Side Hustles right from the app. You can navigate to "Grow" and "Side Hustles" to see what gigs are hiring in your area.
Get up to $500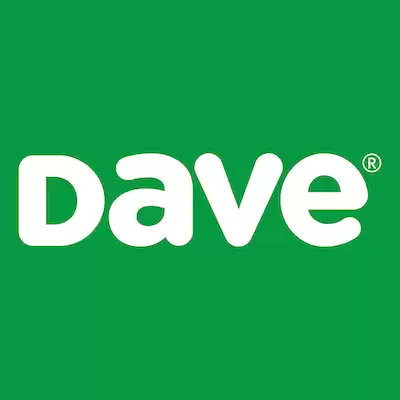 Dave
Meet the banking app on a mission to build products that level the financial playing field
Get paid up to 2 days early, earn cash back with Dave Rewards, and get up to $500 with ExtraCash™ without paying interest or late fees
Join millions of members building a better financial future
Open Account
Dave Review
Albert vs Acorns
Acorns is one of the more popular micro-investing apps that offers bonus cash for shopping at participating retailers. You can also invest in automated portfolios with Acorns, similar to Albert. In fact, both charge to unlock their full suite of services, though Acorns is a bit cheaper at $5 per month for a family account.
The round-up method underlies Acorn's approach to savings. However, family plan subscribers can take advantage of several retirement and custodial investing accounts, something Albert does not offer their customers.
Earn $20 bonus

Acorns
With Acorns, you can easily invest your spare change. Anyone can "squirrel" away some money and become an investor with Acorns. Enjoy a $20 welcome bonus when you open a new Invest account and set up recurring investments.
Open Account
FAQs
Does Albert offer custodial accounts?
Albert does not offer custodial accounts at the time of writing this article. In fact, Albert doesn't offer any sort of retirement account options at all.
Does Albert cost money?
Albert costs anywhere from $6 to $16 per month, depending on what you think is fair. However, if you do request a cash advance, you'll pay associated fees on top of this amount, especially if you want the cash advance nearly instantly. 
How does Albert make money?
Albert makes money via monthly memberships and subscription plans. They also benefit from promotional offers that customers take advantage of. 
Does Albert offer good customer service?
Some customers find the lack of diverse communication streams at Albert frustrating. You can only contact customer service through email. However, you can also receive personalized financial advice via text if you sign up for the Genius paid plan. 
Albert Review Summary
Tackle your finances and get a handle on your financial path with Albert. This app offers paid members a lot of valuable features, from budgeting and saving to cash advances, cash back, and investing. Though there are many other apps like Albert available for download, this particular one does include some of the best features other, more popular apps have as well.
Now that you know more about how Albert works, how can you use it to your advantage? Check out Albert to see what you can make of your finances and how you can take the next step towards financial freedom.
Get up to $250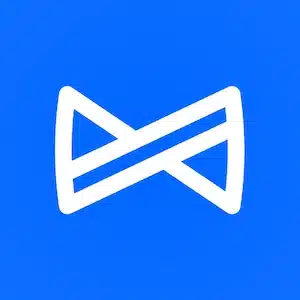 Albert
Get a no-fee and interest-free cash advance of up to $250
Pay a small fee to get your money instantly or get cash within 2–3 days for free
Costs $8 per month after a 30 day free-trial
Open Account
Earn $200 bonus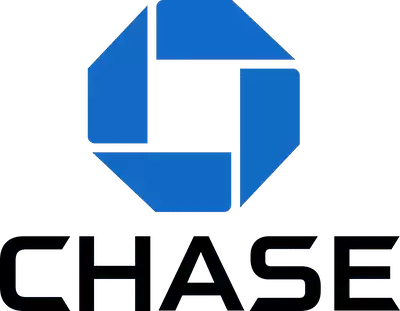 Chase Total Checking®
Secure a $200 bonus in a mere 15 business days when you establish your direct deposit within 90 days. Dive into unparalleled convenience with access to over 15,000 ATMs, 4,700+ branches nationwide, intuitive online banking, and a top-rated app. Offer expires 10/18/2023, so act fast!
Redeem your $200 here