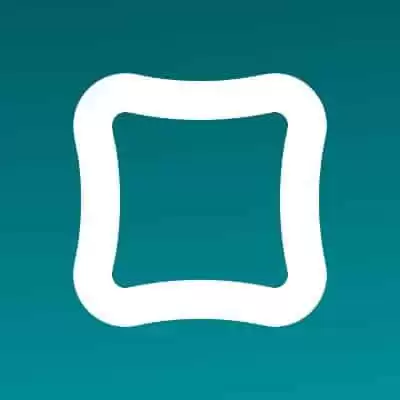 I think we can all agree that bank fees are a pain. I recently got charged a monthly maintenance fee on one of my bank accounts that I don't even use — it was $12.00 or $144 a year. *sigh*


I knew there had to be a way to get refunded these absurd bank fees beyond meeting the bank's monthly requirements. This is where Cushion can work for consumers.

The web app Cushion leverages artificial intelligence, advanced fee-detection technology, and bank-level encryption to automatically negotiate credit card and bank fees on your behalf.
The first of its kind, Cushion tackles fees and charges of all kinds—from overdraft and late fees, to credit card interest charges, service charges, ATM fees, and more.
Cushion's annual membership options, starting at $4.99 per year, allow users to keep 100% of their refunds.
Let's dive into this Cushion review.
How Do You Sign Up For Cushion?
Go to Cushion on your desktop or mobile device. The process is quick, easy, and secure. To sign up, first you'll need to enter your phone number within the mobile app.
Next, you'll be asked to connect the bank or credit card accounts you'd like Cushion to continuously scan. Cushion supports all 15,000 U.S. banks and credit unions. It also operates with high-security standards to protect data, and they never sell your personal information.
Once you're connected, Cushion will monitor your accounts and will negotiate fees on your behalf. Once a negotiation has started, depending on your bank's process this can take from 2 days up to 90 days.
How Fast Do Users Get Their Refunds?
Refunds are different for each user since everyone's finances are unique; however, some new users get their first refund within hours of signing up. After connecting your accounts, Cushion will continuously scan your accounts for fees and calculate the best time to go after them to maximize your chance of getting a refund.
After completing more than 100,000 negotiations, Cushion has learned what works and what does not. The best part is that Cushion helps you fix and avoid financial mistakes by doing all of the hard work for you and you can get refunds for:
Wire transfer fees
Monthly service fees
Foreign transaction fees
Account maintenance fees
Minimum balance fees
ATM fees
Credit card interest charges
Late fees
Overdraft fees
They can even help you lower your interest rate on your credit cards. The average credit card interest rate in the US is 14.52%, according to data from the Federal Reserve. By lowering this rate you can literally save thousands of dollars.
Related: The Best Credit Cards
Is Cushion Free?
Cushion used to have a free Messenger feature. Due to popular demand, the company decided to part ways with the Facebook app.
Cushion's new web app:
Is more user-friendly
Supports all 15,000 U.S. banks and credit unions
Offers a generous rewards program
Has simple, upfront pricing
Allows you to keep 100% of your refunds
Cushion is $4.99 per year but your first scan is free. Fee Negotiation has no up-front cost, but you will have to pay Cushion 39% of any fees they successfully refund you.
Competitors and Alternatives?
Actually, this is not the only mobile application whose goal is to provide people with an effortless way to get money back.
App
At a glance
download
SoFi
★★★★★


SoFi is one of the best money-saving apps that offers everything all within one app. Switch to SoFi Money—a cash management account that earns interest, has no account fees, and more. Get $100 instantly when you switch your direct deposit to SoFi Money.

CLAIM $100 BONUS

Personal Capital
★★★★★


Use the Personal Capital's Savings Planner to find out how much you need to save each year. Plan your retirement savings, emergency funds and progress towards paying down debt while budgeting and saving money.

100% FREE

Truebill
★★★★★


This free app delivers on its promise to save you money effortlessly. You can use it to lower your bills, cancel unwanted subscriptions and bill negotiations.

SLASH YOUR BILLS

Aspiration
★★★★★


Get a $100 bonus at Aspiration when you open and fund an account with $10 or more. Then use your Aspiration debit card to make at least $1,000 worth of cumulative transactions within 60 days of account opening.

CLAIM $100 BONUS

Robinhood
★★★★★


Open a new account in the next 24 hours and you could between $5 and $200 in free stock.

CLAIM FREE STOCK
There are other alternatives, including Capital One Shopping, who offers a similar service to their mobile customers.
Capital One Shopping vs Cushion
The winner is Capital One Shopping — a free tool that can help you get your money back for your online purchases instantly just for signing up for free.
Capital One Shopping offers more features and you can get rewards from dozens of online retailers. You also don't have to do anything other than originally sign up for Capital One Shopping. The Cushion app may roll out this feature in the future, but the app is still new.
It's as simple as that. You can learn more about Capital One Shopping in our Capital One Shopping review.
This free app will scan your emails for any purchase receipts from dozens of online retailers. You don't even have to know about the price drop in order to get your refund. Stores guarantee money back when prices fall. But you have to ask. Let Capital One Shopping do it for you, effortlessly. All it takes is a 2-minute sign-up.
Capital One Shopping compensates us when you sign up for Capital One Shopping using the links we provided.
Is Cushion Worth It?
There are also similar services that help you get money through bill negotiation such as Capital One Shopping, Trim, BillShark, and Rocket Money.
But where Cushion shines and its ability to get money back on your credit card fees.
Cushion is definitely legit and does what it says it will do. Cushion—the name short for "financial cushion"—realizes that managing your finances and saving money is difficult. And it's even more difficult when your bank, who is supposed to safeguard your money, profits from your mistakes.
Americans spend approximately $200 billion annually on bank and credit card fees, with more than $11 billion going to overdraft-related fees alone in 2019.
Believe it or not, those fees and interest charges are negotiable. Unfortunately, banks and credit card companies make the negotiation process time-consuming and emotionally draining, which is why you need a digital solution—like Cushion—on your side.