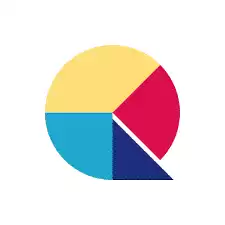 Qapital
Qapital is a personal finance mobile application for the iOS and Android operating systems. The app is designed to motivate users to save money through gamification of their spending behavior. Qapital is a full-service banking app that helps its members save smartly and invest confidently, all so they can spend happily.
Open Account
In this Qapital review, we will learn if this money-saving app is worth your time to download and use.
You probably already know that these days banks are less likely to offer their customers traditional savings accounts like they used to.
Many of them have opted for only offering certificates of deposit or CD's that tie up your money for long periods of time.
This left the consumer without a simple way to put money aside for a rainy day or a family vacation.
Fortunately, there is an app for that, and one of the best all-around automatic savings account app is called Qapital.
Quick Facts about Qapital
Qapital is a new way to bank that lets you save for the things you want, just by doing the things you do.
This app makes saving is effortless, motivating, and even a little fun.
Qapital rounds up change to the nearest dollar and moves it into savings.
It allows specific goals to be set and named to make savings easy.
at Qapital
Qapital App Review
This article is designed to be a Qapital Review in order to help you understand more about it and what it can do for you.
What is Qapital?
The Qapital App and banking accounts work synergistically to help you build savings toward a specific goal that you have set up within the app. Every time you swipe your special Qapital VISA debit card to make a purchase, the change is deposited in an interest-bearing savings account. The app handles all of the heavy lifting, which leaves you free to do the more important things in your life.
It provides you with alerts and notifications of important actions with your accounts. Everything happens in real-time, with no annoying delays, which are often associated with traditional banks and other financial institutions. The app tracks and makes available with the tap all of your account information when you want it and need it the most.
All of your money is readily available without any delays in access to available funds like you frequently find with traditional banks. Another great feature of the app is the setting up of savings goals in order to help you have a sense of purpose for the saving of your money. It is a well-known fact that people tend to save more money if they have a specific goal for it.
Setting Your Savings Goals on Qapital
The Qapital app includes a unique way to help you save money by including a savings goal feature. After creating a goal in the app, every swipe you make using the Qapital VISA debit card the change from your purchase is deposited in your savings account and helps to put you that much closer to your goal.
Qapital's Accounts and Features
All accounts are actually interest-earning and there are no fees associated with transactions or monthly or annual fees either. You are able to easily transfer funds into and from all of your accounts without any delays or limits on the number or amounts of money to be transferred. The funds in your savings account are locked away until you have reached your goal established in order to help you stay on track to reaching the set goal.
All transactions and notifications are handled in real-time, so there are no surprises that can be quite annoying when they happen with a traditional bank. Each account is strongly protected for your safety with fingerprint ID required for the app, each account is insured FDIC insured up to $250,000.00. You can also lock your account remotely from the app if you suspect any fraudulent activity on your account. You stop wondering "is Qapital safe?" because your account is strongly protected at every stage.
Qapital's Fees
Qapital Basic is $3/month
Qapital Complete is $6/month
Qapital Master is $12/month
Pros & Cons of Qapital
Benefits
Save Without a Lot of Money: Qapital allows you to get automated saving so you can get more done.
Personalized Savings Goals: With personalized savings Goals and automated savings Rules, you can save money without thinking about it.
Passive Savings: Purchases and other transactions made from your connected accounts and cards automatically trigger savings Rules, getting you closer to your goals.
Qapital Invest Feature: You can earn more toward your long-term goals with personalized portfolio recommendations based on your risk profile.
Downsides
No Desktop Access: This service is only available for Apple iPhone and Android devices.
Minimum Deposit Amount: You must link an account with at least a $100 minimum deposit so that you can get overdraft protection.
No Phone Customer Service: All customer service inquiries are done online.
What are Other Apps Like Qapital?
If you want to see the best money saving apps in one place, then you'll love this resource.
I personally tested and reviewed 5 free and paid money-saving apps.
And you can filter through the list to find the best budget app for you that will help you save money.
Managing personal finances is a painstaking task, but that doesn't mean you shouldn't pay attention to budgeting. Managing your money is the best thing you can do for yourself in today's unpredictable economy. And, there are several money-saving apps that can help you achieve your goal.
Whether you want to save money for a vacation or saving up for a car, it's crucial you stick to a saving or spending plan.
Qapital Alternatives
Here are a couple of money-saving apps you should try:
App
At a glance
download
SoFi
★★★★★


SoFi is one of the best money-saving apps that offers everything all within one app. Switch to SoFi Money—a cash management account that earns interest, has no account fees, and more. Get $100 instantly when you switch your direct deposit to SoFi Money.

CLAIM $100 BONUS

Personal Capital
★★★★★


Use the Personal Capital's Savings Planner to find out how much you need to save each year. Plan your retirement savings, emergency funds and progress towards paying down debt while budgeting and saving money.

100% FREE

Truebill
★★★★★


This free app delivers on its promise to save you money effortlessly. You can use it to lower your bills, cancel unwanted subscriptions and bill negotiations.

SLASH YOUR BILLS

Robinhood
★★★★★


Open a new account in the next 24 hours and you could between $5 and $200 in free stock.

CLAIM FREE STOCK
Qapital Review Summary
Hopefully, this Qapital review has provided you with enough information about the app and the associated accounts.
By now you must have learned that Qapital is the only mobile banking app that lets you save smartly, spend happily, and invest comfortably with intuitive tools that make it easy to take control of your personal finances.
They are committed to making money work for users, not the other way around. And with more than 35,000 five-star reviews on the app store, I'm pretty sure we're they are on the right track. Last year, members saved an average of $1,500. What would you do with that extra cash?
If you are looking for more information about the app, just click here.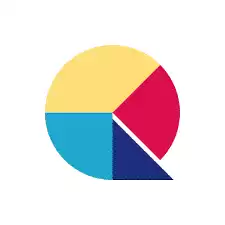 Qapital
Qapital is a personal finance mobile application for the iOS and Android operating systems. The app is designed to motivate users to save money through gamification of their spending behavior. Qapital is a full-service banking app that helps its members save smartly and invest confidently, all so they can spend happily.
Open Account
Earn $200 bonus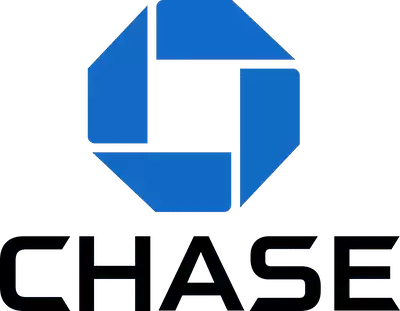 Chase Total Checking®
Secure a $200 bonus in a mere 15 business days when you establish your direct deposit within 90 days. Dive into unparalleled convenience with access to over 15,000 ATMs, 4,700+ branches nationwide, intuitive online banking, and a top-rated app. Offer expires 10/18/2023, so act fast!
Redeem your $200 here