Are you wondering which home improvements that add value? See the list of helpful tips for home improvement projects that increase the value of your home.
With the real estate market trends still in a slump, more people are not selling their homes and are waiting it out. Which is a wise decision to stay put until the real estate market improves. However, during this time many homeowners wonder what renovations they can make to increase the value of their homes.
A renovation is something that each house needs from time to time. Nonetheless, most people wait until their home has big issues before doing a massive renovation. This is not a wise move, and you will end up spending a lot of money on more than just the common homeowner expenses.
Small renovation projects are better for both your budget and your home. Think about this, why wait until your house is falling apart instead of taking care of it every day?
Mini-"renovations" will keep your property in excellent condition and cost you less money as well. The best part is that even the smallest touches count.
7 Home Improvement Ideas That Add Value to Your Home
These easy home repairs and remodeling ideas can really add value to your home.
1. Bathroom Addition
Adding another bathroom can really increase the value of your home. HGTV estimates that you can actually make back the money you spend by 80%-130% in home value.
Knowing where to add the extra bathroom can be tricky, but considering extra rooms can be a great starting point. Next, you'll want to make sure you have enough space, a half-bath needs at least 18 square feet, for example. While a full bath requires at least 30 square feet.
Despite the bathroom being one of the smallest spaces in your home, undertaking a bathroom renovation can be a massive, expensive project. However, it more than pays off in the end – having a beautiful bathroom oasis can significantly increase your house's resale value. There are ways that you can tackle this intimidating project to wind up with an amazing bathroom while staying within your budget. These money-saving bathroom renovation tips will keep you on track.
2. Reinventing a Room
If you already have enough bathrooms then you can consider adding more square footage to your home with an addition of a room. This can definitely increase your home value and experts estimate that 50%-83% of your investment can be recouped in home value.
But what kind of space would you want to add? Most common homes can opt to finish a basement or upgrade an attic to a bedroom. Just be sure to keep the costs in mind, as an average basement remodel costs around $64,000 according to Remodeling Magazine's annual Cost vs. Value report.
3. Renew Old Flooring
If you are tired of your old floors but don't have enough money to change them, there is always a solution.
Painting the floor can be a great idea, and it is quite cheap as well. You can even add your own patterns made out of paint.
4. Aging Caulk
You shouldn't forget about your bathroom when you are renovating. Small fixes can be really important. For example, caulk tends to age, and it looks bad after a few years. You don't want to keep that brittle trace of caulk there. It looks bad, and it is also harmful because it allows water to seep through, and the wallboard and framing can be damaged.
Remove all the old caulk from around your sink or tub. You don't need to spend a lot of money on caulk, as it is quite cheap. The tools used are quite common, and it won't take you more than an hour to finish the job.
5. Painting a Room
Adding a splash of color to a room can change it radically. You can choose a whole different color, or just add some color accents.
The effect is refreshing and the effort isn't that high either. Even if you don't have the time or skills to do the project yourself it's still possible to save money when hiring a professional painter.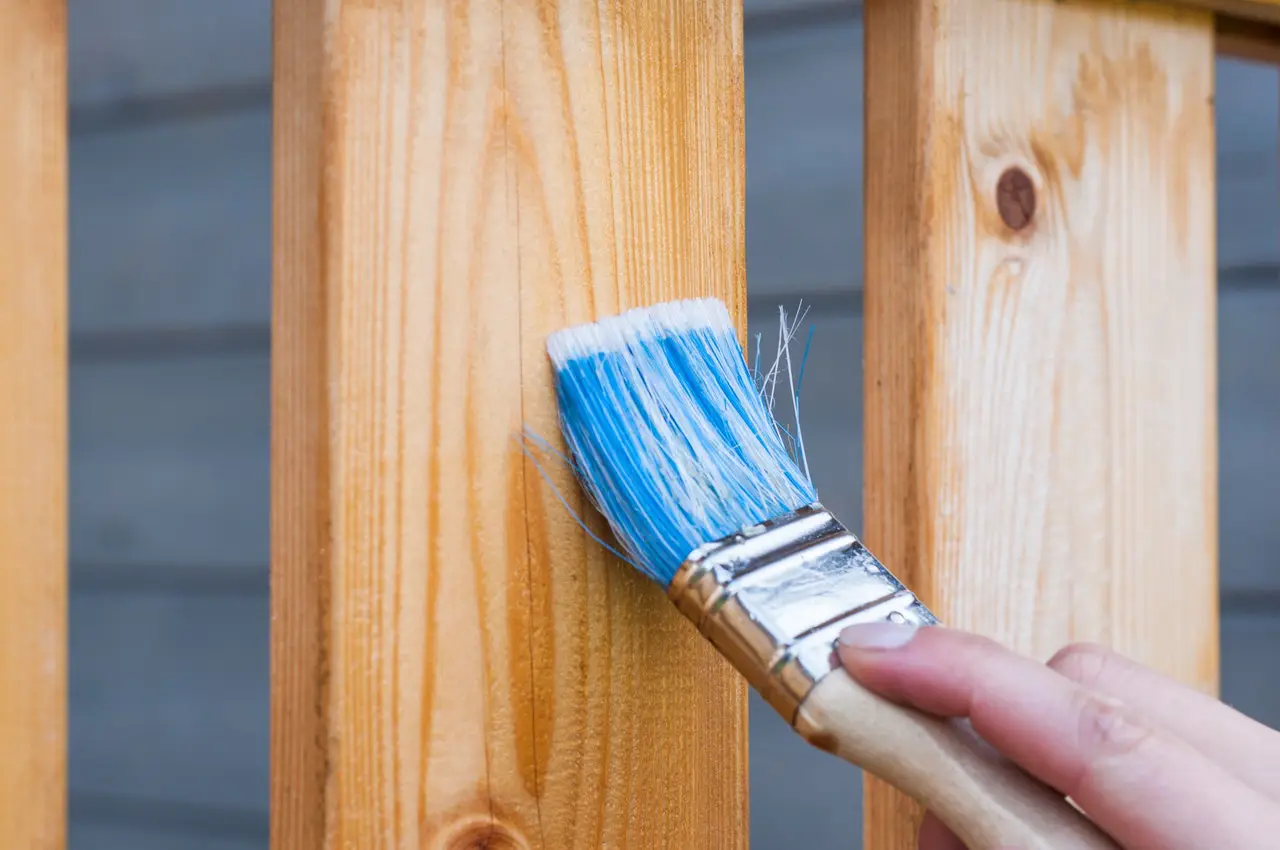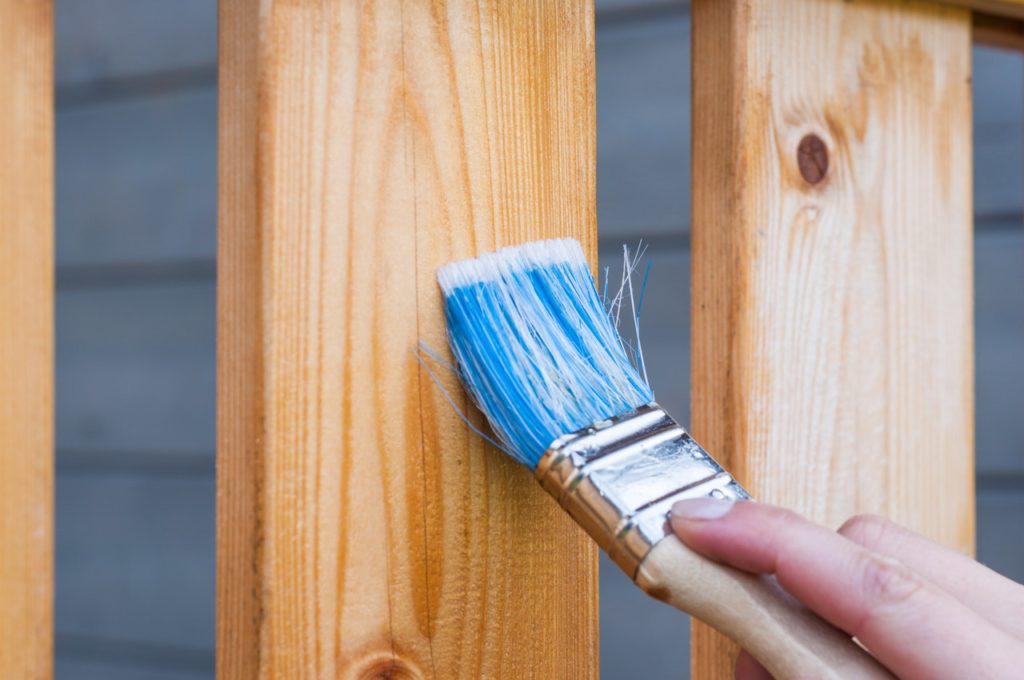 6. Add a Backsplash to Your Kitchen
If you want to keep your kitchen clean and looking nice, installing a backsplash can be a great idea. You don't have to choose the traditional tile one, as there are also options made from a single sheet of material. Just cut it and glue it in your kitchen.
There are plenty of colors and patterns available as well.
7. Crown Molding
Crown molding is a popular choice for most homes, and it isn't that difficult to do it either. The final result will be charming, and the value of your home will be increased as well.
If you have trouble with the process, you could use trimroc molding. This lightweight polystyrene can be cut easily with a handsaw and you won't have to deal with tricky angles either.
8. Landscaping
Landscaping can add value to your home, make it more enjoyable to live in, and even help the environment.
The first step is to have a clear idea of ​​what you want your landscape to look like. Do some research and look at pictures for inspiration. Once you have an idea of ​​the overall look you're going for, you can start planning the specifics.
What kind of plants do you want? Do you want a lawn? What about a garden? What type of hardscaping do you need? How can you save money on landscaping? These are all important things to consider when planning your landscape.
You'll also need to think about the practical aspects of your landscape. How much maintenance will it require? What type of climate does it need to be able to survive in?
Once you have a good idea of what you want, you can start working on making your vision a reality. If you're not sure where to start, there are plenty of resources available to help you plan and execute your landscape.
How To Budget For Home Remodeling
Houses, no matter how durable they are, require rebuilding or remodeling after some time. Similarly, they require a great deal of budget depending on the part that should be remodeled.
Budgeting for home rebuilding has been a major downfall among property owners. They tend to go on building house decks and others without plans and result in spending all their money even on unnecessary renovations. T
hey also don't keep in mind the ROI has on their investment. Your return on investment is largely based on what your house is worth. (You wouldn't want to install a $50,000 kitchen in a $200,000 home).
So, if you are planning to start a home renovation project soon, be sure to take note of the following budgeting procedures so you know how to renovate a house on a budget.
6 Ways to Save on Your House Remodel
Renovating a house on a budget? Got a house that needs a little love? Then read on. Just because you don't budget your personal finances (if you don't, here is how to create one), doesn't mean you shouldn't budget for larger expenses like a home remodel.
Depending on how much money you want to save on the model — here are some expert tips that will help you fix up a house on a small budget.
Clean up
Before you make any changes to your house make sure you put furniture and items away (and things are clean). Once the area you are renovating is clear of clutter, you can get a better sense of the space. This will greatly improve the renovation process and help with the process of renovating a house on a budget.
Demolish by yourself
Yes, you can save yourself some considerable money by demolishing yourself (or if you have a friend around, them too). Doing the demo yourself can be tricky though, and is only advisable for the exterior of your home, like a deck.
When dealing with the interior of your home, consult a professional or contractor to do the job.
Talk to a Realtor
Usually, the concept of rebuilding is applied to repairing several house areas which are damaged by calamities or old age. Nevertheless, some homeowners are after increasing property value. Increased property value will improve their asset profile or sell it at higher prices in the future.
If you have this goal, consult a real estate expert about the best home elements that boost its value and build them in the future.
Inspect for Parts to Rebuild
Blind rebuilding or renovation is a homeowner's pitfall that draws in heavy expenses. The excitement of this project causes them to reconstruct other parts of the house even if they don't find them necessary. Before setting up your budget, be sure to look for house areas that need rebuilding to avoid excessive spending.
After inspection, it is time for you to start allotting your budget.
Your Funds for Rebuilding
After knowing the right elements to build, you can start budgeting your funds to begin your project. First, know the total amount of the project which is comprised of materials, equipment, and labor if you will hire a builder to do the job for you. In addition to the main construction price, ask for the prices of miscellaneous expenses like building permits and cleaning up the construction site.
When it comes to saving money on home renovations, there are some smart ways to go about this:
When you can do it yourself, go this route. As previously mentioned, if you can demo yourself, do it, if you can paint the walls, grab a paint brush. If you need the help of a contractor, don't be afraid to spend on your greatest investment (your home).
Stay creative. Have an old doorknob? Polish it up, or spray paint it to keep it fresh. Try and find ways to save every penny, because renovations costs can add up.
Check the ROI. While you can't measure the cost of your happiness, you can see what improvements may have of the value of your home. Building an extra bathroom? Your home value can increase is value, that's a good investment.
Plan for home improvement expenses. Don't be afraid to seek a personal loan if it's a worthwhile investment that can add to the value of your home and everyday happiness.
Consider Your Funds
Check your savings at hand and see if the amount is sufficient for your project. In most cases, property owners don't have enough funds to spend on the rebuilding procedures and they get loans from lending companies.
Several secured loans are offered for individuals using the funds for this purpose. Lenders offer them with fewer documents and with some without collateral that offers value for clients.
You can cover the costs with smart lenders that don't charge outrageous interest rates such as Upstart and Upgrade. These lenders actually offer personal loans for home improvement renovations, so start there or you can check our recommended lenders here.
Cutting Down Your Expenses
Many people say that if you want things done perfectly, hire a professional to do the job. However, their expertise will cost you a significant amount of fees. You can, however, cut down your expenses by asking for their offered deals. For instance, some companies extend cheaper labor rates if you will get the materials from their company. In addition, you can also compare different builders' rates to ensure savings.
Home Renovation FAQs
How Much Should I Spend on a Home Renovation?
When you are remodeling a house on a budget expect to spend at least one hundred to two hundred dollars per square foot for any renovations desired. Renovating a house on a budget is easier and more affordable when you budget your project by the room.
Is it Cheaper to Remodel or Build a New House?
If you have costs in mind then it is much cheaper to remodel than build a new house. Even a full home remodel will be cheaper than demolishing a building a new home. According to Roger Greenwald, RA, AIA,
"the cost of tearing down and rebuilding will be about 20 percent higher than engaging in an extensive whole-house remodel."
What is the Difference Between a Remodel and a Renovation?
These two terms are thrown around a lot when it comes to real estate, contracting, and even interior design. However, the difference between them is remodeling means to restore something to a previous state, while renovation typically means to create something new.
Budgeting Your Home is Systematic
Budgeting for home rebuilding projects is a systematic process and you need to follow them accordingly to get the utmost savings. These steps are simple, but it takes time to accomplish every task that saves you money. Keep these points in mind and you will have a flawless project that beautifies your home. Renovating a house on a budget doesn't have to be hard.
Remember to make changes that have a big impact, consider small things that make a big difference, borrow and rent tools, and always shop around for the best price.
Do you have any other tips on how to renovate your whole house when you're on a budget? We would love to hear them in the comment section below.