Looking for small Investment ideas for students? Then you are in the right place! I'll share investing options for students and millennials to start investing with little money.
We know that millennials are good savers, outperforming other generations by as much as 36%. However, many of us are reticent with parting with that cash – especially when it's for investments, due to the problems the previous generation faced.
Many of us are already making future financial plans that typically involve pensions, house deposits, 401ks and the like.
However, you could be making a good bit of extra money from investing and it doesn't cost that much to get into. Here are some quick and cheap ways to start building up investments and small investment ideas for students.
Small Investment Ideas for Students
Here are the best small investment opportunities for students those that have less than $500 to invest.
1. Invest in index funds
Index funds are a type of mutual fund that have portfolios constructed to match or track components of a financial index fund. These types of funds provide broad market exposure and are considered safe investments.
Don't know where to start with index funds? All of the index funds below can be invested in, even if you have less than $500.
Best S&P 500 Index Funds
FUSEX: The Fidelity Spartan 500 Index Fund (Expense Ratio: 0.015% | Minimum investment: $0)
SWPPX: The Schwab S&P 500 Index Fund (Expense Ratio: 0.02% | Minimum investment: $0)
Best Total Market-Based Index Funds
SWTSX: The Schwab Total Stock Market Index Fund (Expense Ratio: 0.03% | Minimum investment: $0)
Strongest Aggressive Level Index Funds
FNCMX: The Fidelity NASDAQ Composite Index Fund (Expense Ratio: 0.3% | Minimum investment: $0)
Mutual funds or index funds are a great choice because instead of owning just one stock you can diversify and might own a few hundred — and it is a great approach for investing long term.
Related: What Are Penny Stocks? How To Get Started With Penny Stocks
2. Invest in real estate
Wouldn't it be great if you could invest in commercial real estate and apartments without dealing with all the hassle of buying, improving, and re-selling real estate? You don't have to be a millionaire to invest in these types of properties. You can now invest in large-scale real estate for as little as $10 with apps like Fundrise.
Through their real estate investment products, investors earned an average of 8 – 11 percent on their money last year, and all without painting a wall or dealing with unruly tenants.
There is a reason why they currently have over 200,000+ users, this real estate app really makes your money.
Best for REITs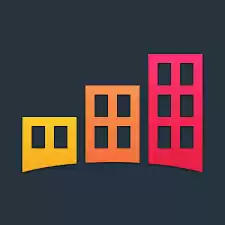 Fundrise
Fundrise is a very easy-to-use app that allows individuals to access crowd-funded real estate investing. This option is best for users who want to make money consistently and let their money make them money.
Open Account
Fundrise Review
3. Invest with micro investing apps
There are micro investing apps available that offer the facility to 'round-up' your purchases – that is, save the remaining few cents to make up a dollar on your card purchases – and invest them for you.
Taking little to no commissions and acting as a type of fund manager, these investing apps allow you to customize the level of risk you want to engage with. Essentially an investment piggy bank, they provide a way to literally turn your pocket shrapnel into sustainable investments, little by little.
One of the most popular apps that do this round up is Acorns (they are also offering a $10 sign up bonus here).
Acorns fees are $1 per month for all accounts with a balance under $5,000 and 0.25% of the balance per year on accounts over $5,000. Compared to traditional management, mutual funds, and DIY ETFs, this fee is incredibly low.
Earn $20 bonus

Acorns
With Acorns, you can easily invest your spare change. Anyone can "squirrel" away some money and become an investor with Acorns. Enjoy a $20 welcome bonus when you open a new Invest account and set up recurring investments.
Open Account
Tip: If you're a student or alumni that still have access to your university .edu email address, you can sign up for the app using your .edu email address and use the app for free without any monthly fees.
4. Invest in individual stocks
It's a common misconception that when people hear about investing they believe that they need "a ton of money" in order to invest when actually the opposite is true. You don't need millions of dollars or even tens of thousands of dollars in order to begin investing in individual stocks like Apple or Microsoft.
The best time to start investing is when you are just starting out with modest savings. The reason for this is the magic of compound interest.
Compound interest is when you earn money on a deposit (a percentage that varies depending on the type of account), and then you earn more interest on that interest from the initial deposit, and then this process keeps continuing for 10, 20 or 30 years until your money has greatly increased in value!
Example of compound interest: You invest $1,000 as an initial deposit into an account that pays a 6% interest rate (slightly lower than the average of the stock market), and then you deposit $300/month (About 10% of $50k/year salary). After 10 years you would have $50k, then $141k after 20 years and $307k after 30 years.
And this is even without increasing your savings relative to your rising salary!
The best part is that you can start doing this right now by using free investing apps like Robinhood that allow you to invest in individual stocks.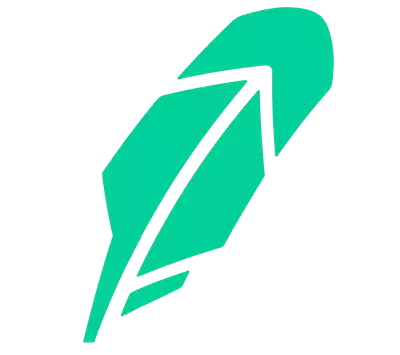 Robinhood
Robinhood has commission-free investing for stocks, options, ETFs, crypto, and tools to help shape your financial future. Sign up and get your first stock worth between $5 and $200, free.
Open Account
Robinhood Review
Related: How To Get Free Shares of Stock with Robinhood – Up to $225!
5. P2P lending
Peer to peer (P2P) lending is part of a new wave of holistic banking and finance trends that emphasizes fair lending based on a community of creditors creating a fund from which the lenders can make money, with the interest paid to go into the pocket of the peer to peer lenders.
This is a fairly low-risk venture given the protections offered by the financial conduct regulators and can be bought into, in many ethical and sustainable P2P companies, with low rates of the initial investment. To boot, you can feel like you're doing something good by offering an ethical and holistic approach to lending, as opposed to the predatory nature of some banks and small businesses.
Related: 13 Alternative Investment Ideas That Don't Involve the Stock Market
6. Precious metals and commodities
The benefit of investing in metals such as gold and silver is that you can secure your assets in a relatively future-proof manner. The price of gold and silver stays constant, and institutions like the Federal Reserve are anchored to that gold.
Essentially, if your currency were to crash, you'd have something that's worth something and will probably go up in price.
7. Start a business
Did you know that you can actually start a business with no money? The thing is, you don't always need a rich uncle or to have a bank account filled with cash to start a business. It just might be that you lack creativity — because there are creative ways that you can finance your business. If you already have a business idea — then you have already gotten through the most challenging part.
If you are still worried about how you can start a business with literally zero funds, here are a few ideas to help start a business with no money.
8. Invest in cryptocurrency
If you're just starting out with small sums of money and want to get your feet wet with investing — try cryptocurrency like Bitcoin.
Bitcoin is a type of digital currency that you can use for digital purchases or you can trade like stocks. To buy and sell cryptocurrency including Bitcoin, you'll need to use a Bitcoin exchange.
Don't miss out on the next Bitcoin surge, your $500 can go a long way. You can get started by checking out the best places to buy Bitcoin such as TradeStation Crypto.
TradeStation is the top crypto destination to easily buy, sell, invest, trade, and earn cryptocurrencies. Open an account on an easy to use crypto trading platform.
Our Pick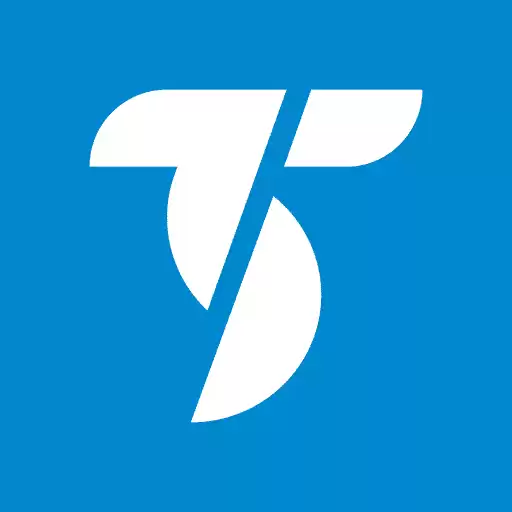 TradeStation Crypto
TradeStation is the top crypto destination to easily buy, sell, invest, trade, and earn cryptocurrencies. Open an account on an easy to use crypto trading platform.
Open Account
Conclusion
Investment can sound scary given how the previous generation lost a good chunk of it.
However, millennials and students are saving better than ever before and have the income to get involved.
If you want to try and build a nest egg, but don't want to shed all of your cash, consider these low-risk small investment ideas for students.
Our Pick