Empowering the womanhood, we will go over 10 small business ideas for women to boost the entrepreneur us all.
Are you looking for some trending self-employment ideas for your startup business? I decided to make a list of business ideas, home-based business jobs for 2022 – these hot new business ideas will help you take the right path towards self-employment.
Let's begin with an inspiring quote for small business owners:
"The road to success and the road to failure are almost exactly the same." — Colin R. Davis
We should be grateful for technological advancements that have helped us to grow plenty of small business ideas for women. Today, women can initiate small business from home while requiring very minimal small startup capital. By utilizing this opportunity women can start working from home that could be become a full-blown business one day.
As per the statistics, more than 11 million U.S. firms are owned by women, and the number is expected to grow into 2022. Despite the growing prevalence of women in the workforce, the median earnings of women over the age of 25 was $32,679 in 2017, with men's median earnings for that
The business concept for women now is extended to industries such as tech, financial, medical, and many more. This explains how women are getting motivated to pursue financial freedom through entrepreneurship. From 2017 to 2018, nearly 1,800 new businesses started by women each day, as reported in American Express's 2018 report "The State of Women-Owned Business."
Whether you want to create some side income, making extra money while working online and from home, here are some expert tips that can help aspiring new female business owners.
Small Business Ideas for Women Entrepreneurs
Ready to hear some great business ideas?
"There are two types of people who will tell you that you cannot make a difference in this world: those who are afraid to try and those who are afraid you will succeed." — Ray Goforth
You might ask yourself, "Am I prepared to play the role of an entrepreneur and start a business on my own?"
It sounds intimidating and scary, isn't it? But trust me, planning out your business will make you more confident in your decision.
Once you decide the type of business you want to initiate and take your first steps to officially launch your business, you'll feel more confident.
The initial step to start your business is to identify the best business idea for you. You need to select an idea that you're passionate about, and have related skills and resources in your hand.
There are a number of business ideas you can consider. Here I am listing some of them for you.
1. Freelancing Business
Starting a freelance service business is one of the best options available. It is because you're starting a business using the skills you already have in you.
Freelancing will allow you to work at your own pace. You can select clients while you're still working on something else.
Apart from that, you may sharpen your entrepreneurial skills while doing the same thing.
The greatest benefit of this option is that it doesn't need a ton of money to invest upfront. You just require a small budget, a freelance portfolio, a few legit online profile creations, a verified email address, and you are good to go on.
Here are leading freelance business ideas for women to take in 2022:
Graphic Design
Editing and Proofreading
Marketing Copywriting
Public Relations Consulting
SEO Consulting and Strategy
Social Media Management
Event Planning
2. Avon Representative
Want to earn more money, meet new friends, and be part of one of the world's most trusted beauty and lifestyle brands?
Then you should consider becoming an Avon representative.
Thousands of women have been able to turn direct selling into a steady source of secondary income or even a full-time career.
If you're interested in how to sell Avon and want tips on how to build your clientele, it's pretty simple to get started.
To begin selling Avon online, you can visit https://www.youravon.com/becomeARep and a person from Avon's corporate office will get back to you.
However, in this Avon review article, you can learn more about the opportunity and if it is the right fit for your lifestyle.
3. Blogging
Blogging is one of the best business ideas for women that can earn you good money. The most interesting thing about blogging is that it can be done at home without having extra expenses.
Blogging is one of the best stays at home mom jobs because you can work as per your work schedule.
Blogging is also one of the best ways to earn passive income. Once you create a blog post that ranks in search engines, it'll continue to bring you traffic and revenue year after year.
Many teenagers, business persons, and even celebrities start money making blogs and earn a decent amount of money every month.
4. Interior Decorating
Interior decorating is a great way to earn good money. You can work for yourself and start your new career as an interior decorator.
Your creativity, project management, and self-motivation skills will help you to gain a popular place in this career. You should first check into the licensing requirements. The license terms and conditions can differ from state to state.
5. Flower and Gift Shop Business
A great small business idea would be a flower and gift shop. Flowers are easy to produce and you may get high margins per order.
You may also sell different gift items such as chocolates, cakes, jewelry, caps, showpieces, clocks, etc. You can sell "packages" instead of one-off single bouquet orders.
If you live in a small town and needed to promote your business online, you can make a visually enticing Instagram or Facebook page. Try to build a network with the right suppliers, generate funds and set up a flawless delivery system, set your online payment platforms for receiving online payments.
6. App Developing
If you are good at designing apps, you may opt for that option and create apps that can be used by thousands for solving a lot of problems.
From booking beauty treatment appointments, providing healthy fitness tips, or helping new mothers to learn babycare, you may choose any niche and start developing a business app.
With your creativity and logic, you can be a top app developer and earn good money from there.
7. Photography
Did you know that your hobby can make you money simply by taking pictures? Getting paid to take pictures is actually being straight-forward.
Photography is potentially profitable in multiple areas. Being a photographer you may build studios to document wedding snaps, vacation pics, or any other occasion. In today's growing families you'll find multiple clients eager to get those moments with beautiful album art.
Capturing a special moment is unique, and you can earn money by doing this. You may become a freelance photographer and take pictures of wildlife or geographical locations.
If you have the talent and enough skill, you'll shine as a photographer and follow the footsteps of Suzi Eszterhas, Kathy Adams Clark, or Morgan Heim.
8. Investing
Thinking about investing is one of the best options for women who want to earn their own money and achieve financial independence.
There are multiple investment options (low-risk) that can allow you to make money in the short term.
Certificate of Deposits
P2P (LendingClub)
Real Estate Investing (Fundrise)
Treasury Inflation-Protected Securities (TIPS)
Money Market Funds
Corporate Bonds
Municipal Bonds
U.S. Savings Bonds
Cash Value Life Insurance
Online Checking Account
Bank Bonuses
Dividend-Paying Stocks
Preferred Stocks
You could also take a stab in the real estate industry by buying an investment property or using real estate investing apps. Now, you don't need a huge investment to buy a property and renting it out with the help of financing options available to investors, such as a conventional mortgage, private money lenders, hard money loans, partnerships, and syndication.
Once you get the property, you may again sell it at a higher price and grab the profit. This extra income can help you to solve your other financial issues or build other businesses you have going on.
Best for REITs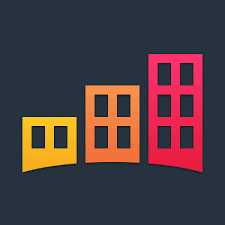 Fundrise
Fundrise is a very easy-to-use app that allows individuals to access crowd-funded real estate investing. This option is best for users who want to make money consistently and let their money make them money.
Open Account
Fundrise Review
You can also use your proceeds to pay your insurance premiums, save for emergencies, save for retirement, or get debt consolidation help by paying off your unsecured debts.
9. Creative Writing
If you have proper knowledge and experience in literature, starting your own small business as a content writer can surely get the bills paid.
You can start a blog and put your initial posts there. There are multiple forums and platforms where clients are seeking potential writers for writing high-quality content.
You need to contact them to show your portfolio as a writer. If the clients like your work, you'll get a good amount of projects at a good price.
Starting your own business in writing can be incredibly fulfilling and lucrative over time. Here are some of the best forums and websites for freelance writers:
Talkfreelance
FreelanceUk
Whydowork
Truelancer
Freelancer
You can also learn more about opportunities where you can get paid to write for major companies.
10. Business Support
Businesses also need a little extra help and it can be your new business's prime motto.
You can provide bookkeeping and accounting services, which most of the companies need. You may provide that extra support.
There are multiple tasks your business can do to help other companies. Supportive business services may include:
Scheduling
Bookkeeping
Payroll Services
Accounting
Business Coaching
Remote Customer Service
Business Event Planning, etc
11. Agriculture and Farming
This is a home-based business idea that is suitable for the right type of woman. If you are a nature lover, this could be the best startup idea for you. You can start a bee farm and sell freshly made honey. How cool is that?
You may also take beekeeping classes to teach interested people as a paid service.
This way you can make hundreds of thousands of dollars every year. You may also plan for pig farming service.
This option will make millions of dollars every year selling bacon, sausage and other pork products.
The Bottom Line
"The real test is not whether you avoid this failure because you won't. It's whether you let it harden or shame you into inaction, or whether you learn from it; whether you choose to persevere." — Barack Obama
A woman can do anything. The world's toughest job is to give birth to a new life, and women can do that easily.
So, by forming a business and maintaining it with grace, women can do that too. Being a woman you just need to gather knowledge, find out the best small business idea for which you are passionate, and dare to carry out that idea. That's it.
Got a better half in your life that also wants to take a stab at being self-employed? Here are small business ideas for men. Or you can start listening to some of the top business podcasts to get answers to your burning business questions on a daily basis!
Share your favorite home business ideas for women and moms in the comments below!
Our Pick
NorthOne
NorthOne offers a variety of online and digital tools to manage your business banking. Open an account in as little as 3 minutes. Join now with no commitments, no minimum balance, cancel anytime.
Collect $20 Welcome Bonus