What are the best small investment opportunities to invest $50, $500, $1000, or any other small amount of money?
You may have less than $1,000 to invest, but experts will tell you to work with what you have.
One of the biggest hurdles for many is simply making the first step.
Just remember, you are investing in yourself and this does not require hundreds of thousands of dollars in the bank. You can actually invest even if you aren't rich yet.
We have a few small investment opportunities and ideas on how you can invest anywhere from $100 to $1000 and start building wealth slowly but steadily.
Investing Small for Big Rewards
Here are the best small investment opportunities to start growing your money. If you have only $500 or $1000 to invest, you can grow it with these small investment ideas.
1. Invest in Real Estate with Only $10
Fundrise is a real, much better and desirable alternative to stock market investment. With Fundrise, you deal in the private real estate market that allows you to invest just like the super successful institutions.
You don't have to be a millionaire to invest in these types of properties. You can now invest in large-scale real estate for as little as $10 with Fundrise.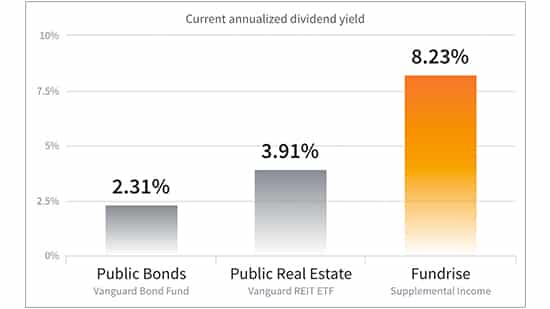 Through their real estate investment products, investors earned an average of 8 – 11 percent on their money last year, and all without painting a wall or dealing with unruly tenants.
There is a reason why they currently have over 200,000+ users, this is a great way to invest that really pays you even if you have modest funds.
2. Open a Savings Account
A savings account gives you the opportunity to earn a certain amount of interest every month. Moreover, you do not risk losing your money at all.
The best savings accounts are those which grow your money, give you the freedom to do with it as you like and don't cost a lot to maintain. Consider opening a new high yield savings account today and start maximizing your interest.
Here are the top savings accounts:
Pros:

Minimum to Earn APY: $1,000

Pros:

Minimum to Earn APY: $5,000

Pros:

Minimum to Earn APY: $100

Pros:

Minimum to Earn APY: $100
3. Invest Your Spare Change
Acorns automatically invests your spare change and lets you invest as little as $5 any time or on a recurring basis into a portfolio of ETFs.
CNBC calls it "the new millennial investing strategy."
Once you connect the app to a debit or credit card, it rounds up your purchases to the nearest dollar and funnels your digital change into an investment account. Once you get the process automated, Acorns investments make your digital change work for you. Remember, you'll get a $10 bonus when you sign up and make your first investment!
The sooner you start investing, the sooner your money can start to grow toward your goals.
This is one of the best ways to start investing with little money. Sign up to try it risk-free with a $10 sign up bonus.
Earn $20 bonus

Acorns
With Acorns, you can easily invest your spare change. Anyone can "squirrel" away some money and become an investor with Acorns. Enjoy a $20 welcome bonus when you open a new Invest account and set up recurring investments.
Open Account
4. Consider Robo Advisors
Robo advisors are online investing platforms that can help you build your investment portfolio at a small fee. You are provided with an online questionnaire to fill out to determine your risk tolerance.
There are no minimum deposit requirements. Once you make a commitment to fund your account with a certain amount of money every month, you are all set to go. The platform charges a small annual management fee for maintaining your account. This fee reduces as your account grows.
5. Dividend Stocks
There are companies whose performance on the stock market is consistently good. These companies offer dividends to their shareholders.
You can start small by buying the best long term dividend stocks and reinvesting the dividend you earn to buy more.
This is a brilliant way to build your investment portfolio without crippling your bank account.
6. Peer-to-Peer Lending
Peer-to-peer lending companies such as Prosper and Lending Club offer automated programs where you can invest as little as $25.
You can lend to a number of people and earn a higher rate of returns from the interest. In addition, your risk is spread out.
7. Invest in ETFs
These trade on the stock exchange and compromise of more than one stock.
They also comprise of foreign assets, futures, and bonds. With ETFs, you can trade an entire market with just one fund.
ETFs are better than mutual funds for small investors because they do not require a large amount of money.
8. Invest for Free
It's difficult to argue against the benefits of long-term investing.
Historically, most people who have taken a long-term view of investing have ended up making money.
The most important thing is to make sure that you are armed with the right information and the best possible investment options before making any decisions.
We all heard the old saying "Make your money work for you" right? Investing can sound tough if you don't have a lot of money lying around. But investing can be for everyone — even if you only have $100.
Are you interested in learning about a new, free way to invest?
Then you'll love this new investing app that allows you to start investing with only $100. Combining the best of both worlds – traditional investment brokerage accounts with Robo-advisors, M1 Finance is one of the best investment platforms we've reviewed.
M1 Finance enables investors to create diversified portfolios, and access a variety of financial tools and offered completely free to individual investors. If you are interested in investing for free with only $100 you can sign up for more information from M1 Finance by clicking here.
Best for automated investing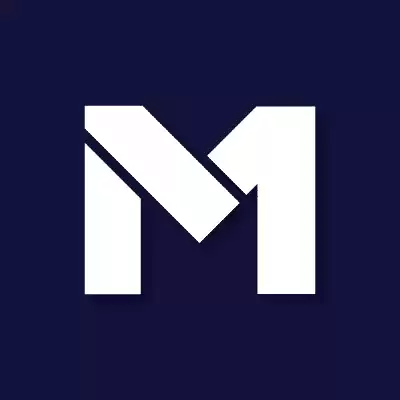 9. Start a Business
There are many small businesses you can start with as little as $50.
From online stores to working with animals, you can start earning money without any elaborate preparations.
Some businesses that you can begin immediately include:
Pet sitting
Cleaning Services
Arts
Virtual Assistant
10. Sponsored Retirement Plan (401k)
This one is easy because it involves setting aside an amount of money from your paycheck that goes to your retirement plan.
It works best if you are employed and can, therefore, make this arrangement with your employer.
Your employer plan may dictate the terms to be applied but you can decide to add a small amount to your account with every paycheck.
11. Buying Low, Selling High
Another small investment opportunity can be buying low and selling high; this is also known as flipping.
You can get into real estate investing by flipping houses or flipping phones which is less risky.
You can invest your small capital in those products then sell them for a profit.
12. Treasury Securities
With treasury securities, your principal is protected from market upheavals.
You can make your short-term or long-term but beware that long-term ones involve a risk of principal should you sell before maturity.
13. Dividend Reinvestment
Also known as DRIPS, these plans make it possible for investors to invest small amounts of money into stocks that will pay dividends.
You are not required to pay any kind of investment fees. If you like certain companies, you can invest in their stocks directly.
When you earn your dividends, your money is reinvested right back into the company. You can build a large amount of money with time.
14. Buy Books
This is not an attempt to deal in stationery and bookstores.
There are many self-help books that can arm your skills to improve yourself and by extension, your financial state.
The best personal finance books that can help change your mindset for the better include:
15. Online Brokerage Firms
A brokerage firm provides you with a variety of investment choices that are also available through direct investments.
Online Brokerage firms are great because they offer much-needed support and are also available around the clock.
Here are the best online brokerages for stock trading:
Pros:

Fractional share investing

Promotion: Free stock worth between $5 - $200

Pros:

Fractional share investing

Promotion: Get up to $1,000

Pros:

Fractional share investing

Promotion: Get $5
Our Pick
Pros:
Fractional share investing

Promotion: Free stock worth between $5 - $200
Pros:
Fractional share investing

Promotion: Get up to $1,000
Pros:
Fractional share investing

Promotion: Get $5
16. Invest in Your Own Business
While it is great to invest in large conglomerates that can earn you dividends, nothing beats investing in your own ventures.
You can invest in your business by adding inventory or purchasing a much-needed item.
Moreover, you can invest that money into a website for your business and learn to sell your products or services online.
17. Invest in an Individual Retirement Account
You may not have an employer-sponsored plan because you run your own business or your employer does not offer one.
Additionally, you may want an additional plan to ensure that your retirement years are well are taken care of adequately with an Individual Retirement Account (IRA).
IRAs refers to an investment opportunity that allows a taxpayer to allocate a portion of their income up to $5,500 to $6,500 a year.
The amount of contribution depends on the taxpayer's tax-filing status, income, and other factors. All contributions realize returns, which are tax-deferred (delayed tax payment), until retirement.
Learn more about IRAs at oxfordgoldgroup.com/gold-silver-ira/.
18. Go For Gold and Silver
As contrary to popular belief, gold and silver investments are not just for the wealthy. Even average income earners can invest in gold and silver. But how? You can collect gold and silver jewelry and keep them in a highly secure area, like a home safe. The value of precious metals increases in value in time, which has been proven in the past decades.
Also, you can invest in gold and silver stocks or mining companies with proven high revenues. You'll reap the benefits by monitoring stocks and buying and selling at the best time. For further assistance on how to go about this investment, you can talk to a stock investment professional.

19. Buy and Sell
If you have a knack for buying and selling stuff, there are thousands of items to choose from. Whatever budget you have, you can buy and sell gadgets, motorcycles, cars, and even houses or properties. Start small and go big once you've learned the ins and outs of a buy-and-sell business.
Selling apps and online marketplaces, like eBay and Amazon, provide free seller tutorials to help kickstart your online business. To avoid getting complaints, make sure to create a detailed listing of the used item or like-new item you're selling. You can do this by posting high-quality photos and images of all sides or angles of the item for sale.
Take Advantage of These Small Investment Opportunities
These investing tips can help you invest small amounts of money that will grow into substantial amounts with time.
I hope you take these small investment opportunities and make some solid investments.
The most important thing is to take the first step and invest that little cash into something then be patient as you watch it grow.
It's easy to find the world of stocks, bonds and mutual funds intimidating, but the sooner you start investing, the greater your ultimate benefit. See how you can start investing for beginners in our recent and easy to read article.