Do you want to learn how you can make money while you sleep? Today, you're going to see some passive income ideas so you can get paid while you sleep.
The best part?
It's not that difficult to make money while you sleep with passive income.
And in this article, I'll walk you through the step-by-step process so that you can make passive income and can make money while you sleep.
How to Make Money While You Sleep (With Investments)
Yes, you've probably heard the phrase before. Let your money make you money.
You can find ways to generate residual income by using your money in your bank account.
How?
1. Do research on dividend-paying stocks
It's been said that the average millionaire has seven streams of income. Dividend stocks are usually always in the mix. Dividend stocks are similar to regular shares of stock, but they pay you a small portion of the companies earnings monthly or quarterly. So it's wise to build a portfolio of dividend-paying stocks that will make you money while you're sleeping!
If you want to get hip to dividend investing, check out Webull and its $1,000 free stock promotion. What I like about Webull is that they make it really easy to invest in stocks, while still having plenty of features as you get more comfortable with investing. Plus, they'll give you a free stock valued up to $1,000 just for joining. The process is easy, just sign for a new Webull account using this referral link, after registering — you can download the app and in the menu hit "my free stock" to see which stock you got.
The stock will be worth between $3 and $1,000 and credited within 5 trading days and you can sell it right away and withdraw the money to your bank account if you wanted to.
Get up to 12 free fractional shares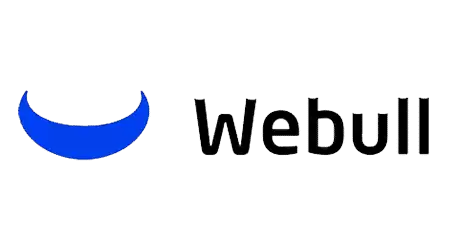 Webull
Expand your stock portfolio & own fractional shares of your favorite companies at a $5 min. Pay $0 in commission & management fees when you trade fractional shares with Webull.
Open Account + Claim Free Stock
2. Get free money to invest
Yup, it's true! There are several brokerages out there that will give you free money to invest in stocks. The best offer currently is:
Acorns: CNBC calls it "the new millennial investing strategy." Once you connect the app to a debit or credit card, it rounds up your purchases to the nearest dollar and funnels your digital change into an investment account.
Sign up to try it risk-free with a $10 sign up bonus to start investing and make money while you sleep!
Get $10 welcome bonus

Acorns
With Acorns, you can easily invest your spare change. Anyone can "squirrel" away some money and become an investor with Acorns. Enjoy a $10 welcome bonus when you open a new Invest account. You just need to open the account using the button below and fund it with $5 to earn the reward.
Open Account + Claim $10 Bonus
3. Invest in real estate with only $10
Wouldn't it be great if you could invest in commercial real estate and apartments without dealing with all the hassle of buying, improving, and re-selling real estate?
You don't have to be a millionaire to invest in these types of properties. You can now invest in large-scale real estate for as little as $10 with Fundrise.
Through its real estate investing app, investors earned an average of 8 – 11 percent on their money last year, and all without painting a wall or dealing with unruly tenants.
Best for REITs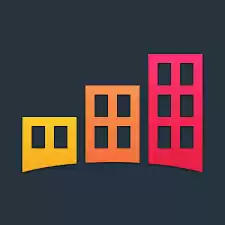 Fundrise
Fundrise is a very easy-to-use app that allows individuals to access crowd-funded real estate investing. This option is best for users who want to make money consistently and let their money make them money.
Open Account
Fundrise Review
Real estate investing not your thing? Other smart ways to invest include:
Acorns: Open a new Acorns account and earn a $10 credit. It's that simple — no minimum deposit or balance is required. You'll receive the sign-up bonus credit after completing your account registration.
Yieldstreet: Yieldstreet is a very easy-to-use app that allows individuals to access alternative investments to build passive income. This option is best for users who want to make money consistently and let their money make them money.
Masterworks: You own shares of Apple, Amazon, and Tesla. Why not Banksy or Andy Warhol? Their works' value doesn't rise and fall with the stock market. And they're a lot cooler than Jeff Bezos.
How to Make Money in Your Sleep (If You Have Time)
You need to put in the time to get that passive income.
Passive income doesn't come easy or else everyone would be doing it.
Of course, there are ways to make money while you sleep. The trick is putting in the time, and then you will be able to reap the benefits of getting hundreds and even thousands of dollars a month of passive income.
Let's explore your options:
4. Get paid to watch videos
The next thing you can do is sign up for InboxDollars which pays you, in cash, to watch fun videos & take surveys and they'll also give you a $5 free bonus just to give it a try. By spending just 5-10 minutes per day on this (either on your lunch break or during TV commercial breaks) you can earn an extra $150/month.
$5 sign up bonus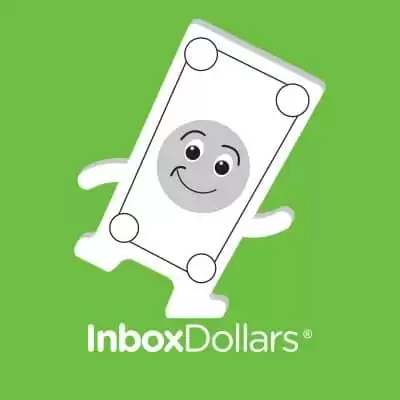 More people should be doing this as you can make passive income with no money. If you are interested in taking surveys online, here are our other favorites:
Survey Junkie: Makeup to $3 per survey in your spare time from home to take online surveys, participating in focus groups and trying new products.
Swagbucks: Watch videos, take surveys, shop and more to earn real money.
5. Make money blogging
Starting a blog is easy and takes less than 15 minutes. However, it can ultimately lead to a complete change in your career path and you can make a full-time income from it.
Even if you have no experience in the online space or technical ability, gradually you can learn and your income can grow.
If you want a low-risk way to make money in your sleep, blogging is the way. After starting a blog, just know that there are a ton of helpful sites and articles for new bloggers. If you need help getting started you can refer to free blog starter guides like ours here.
The basics of starting a blog:
Buy hosting & register your domain (I use Bluehost)
Next, you can do a one-click install of Wordpress, and then start writing away.
Start bringing traffic to your blog by social media and networking.
Once you have some traffic you can put Google ads on your blog and make money.
Continue to build your blog and connect with other bloggers. It's like it's own awesome community.
Pro-tip: Start your blog with Bluehost and WordPress for $3.95/mo + free domain if you use this link!
Earn around $1,000 for every 30,000 page visits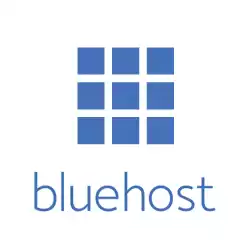 BlueHost
You can start a blog for as cheap as $2.95 per month when you choose to host your blog on Bluehost which is the best web hosting provider if you want to start a self-hosted WordPress blog or site. Bluehost is one of the few web hosting companies recommended by WordPress.org to host self-hosted WordPress blogs.
Start a Blog
6. Sell your old textbooks, DVDs, or phones on Amazon
This one is simple. Do you have old textbooks from college lying around?
You would be surprised how much you can get for your unwanted items. Just list your items for sale and you'll start generating sales and making some passive income.
If you love Amazon, I also recommend checking out our recent post on how to earn free Amazon gift cards.
7. Score cash taking surveys
So, let me preface by saying I'm not a fan of wasting my time taking boring surveys.
But taking online surveys to make extra money is one of the easiest ways to make money on your phone, fast.
Survey Junkie lets you get paid for taking online surveys from brands you use every day.
You can also participate in focus groups, try new products (free stuff, yay!) and get paid to listen to new music.
This is one legit survey company, and you can get started with a registration bonus here.
Additional ways to earn up to $100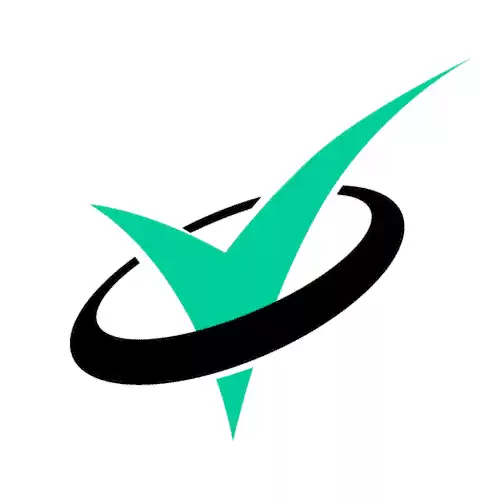 8. Join a top rewards site
Swagbucks is another survey site that can help you earn money just for taking surveys. The cool thing about Swagbucks is that you can earn money in a bunch of different ways (other than just boring surveys).
Your options include watching videos, playing fun games, and even trying new products and listening to music. If you wanted to try it out, be sure to claim a $10 welcome bonus.
Earn around $50 to $1,000 per year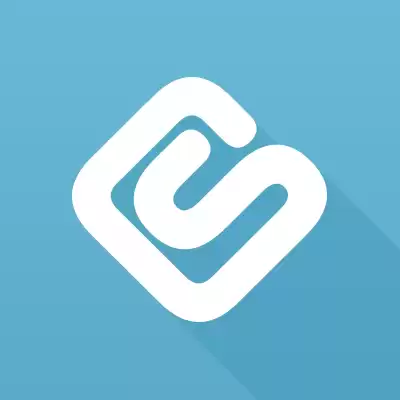 Swagbucks
Swagbucks offers a variety of ways to earn money online. You can take surveys, play games, surf the web, watch videos and more to earn points towards gift cards or cash.
Start Earning
Swagbucks Review
9. Start your own podcast
If you can build an audience for your podcast, then you can make some money through sponsorships, affiliate advertising, and other offerings. Companies regularly pay $250 to $500 for a 30-second advertisement on podcasts.
Pro-Tip: We also have a guide to starting your podcast. There is money to be made in your sleep with this side hustle. Alternatively, you can also use our guide to start your own blog (in 30 min or less).
10. Dropshipping can make you money in your sleep
Did you know that Oberlo allows you to easily import products from AliExpress directly into your Shopify store and ship directly to your customers – in only a few clicks?
It's very simple to open a shop on Shopify and drop ship items in order to create a business without too much risk. You can literally start and set up a dropshipping business without any type of product in one afternoon with minimal risk as Shopify has a 14-day free trial and Oberlo is completely free!
11. Hustle on Fiverr
Fiverr is one of the best sites in the world. The basic premise is "what would you do for $5?" You'll find everything from hilariously weird and useless gags to legitimate and genuinely helpful micro-business tasks.
Lately, I've been experimenting as a seller on Fiverr, and have found it a pretty successful avenue for selling website optimization services, article writing, and proofreading services.
Fiverr can work for you as both a seller and a buyer. It is a great way to make money and also you can find millions of services. Best $5 you can spend is using a Resume Revision service so you can receive more employer callbacks and get paid more. If you want to try Fiverr, sign up through here for 20% off your first order at Fiverr.
12. Ebook publishing
Are you a good writer? You could write an eBook on your topic of choice and sell it on Amazon, Payhip, Lulu, Smashwords, Kobo Writing Life, PubIt! and many other websites that start you out in your side hustle as a published eBook author.
Great way to make make money in your sleep in 2021!
13. Start a resume writing service
Learning to write an effective resume is not difficult, it just takes a little bit of time to master what keywords and phrases that appeal to each industry.
Once you learn it then you can repeat the same process for each individual resume your write. Then you can start charging for your Resume & Cover Letter writing services on freelancing sites like Fiverr or Upwork.
14. Download apps that make money while you sleep
You're not going to get rich by downloading mobile apps that pay you, but you can use these to earn a passive income every month. Money-making apps can be a simple way to pad your bank account in your free time.
You probably know these apps aren't my favorite way to make extra money, but I make an exception for it when you're just hanging out — e.g. watching T.V., riding the metro, during your break at work, or in the back of an Uber. Might as well click a few buttons and make some money while you're at it.
Here is a list of the best money making apps if you wanted to give them a shot.
Make Passive Income by Doing Things You Already Do
15. Get paid for playing games
We all heard the old saying "Time is money" right?
Instead of playing games on your phone like everyone else and feeling bad for wasting your time — now you can get paid for it.
Getting paid for playing games sounds like a dream. But if you download a free new app, and then download games from it and play, you earn money.
As you level up you can earn more money for cash rewards or gift cards.
This is a great opportunity for those looking to get paid for something they enjoy, like winning free gift cards and cash for playing games. I use it and it is legit and has over 35,404 positive reviews in the Google Play store.
If you're interested, I recommend you download the app from the Google Play store for free by clicking here.
100% free, no deposits required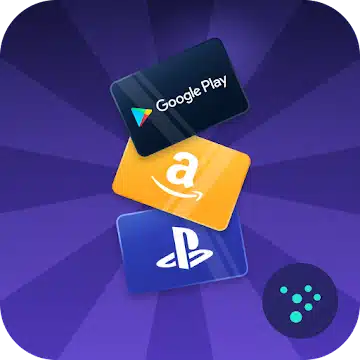 16. Get paid for your online searches
When you google make money from home, you probably won't find this option. The self-proclaimed king of the internet, Google, can now be found on almost every device whether it's a PC or a phone. This is why Swagbucks is now offering you the big bucks – relatively speaking – to use their own search engine: Search with Swagbucks.
How does it work? Simply ditch Google, sign up to Swagbucks, and earn as much as $5-$10 every month as you search which can then be cashed in for gift cards for big sites like Amazon.
Earn around $50 to $1,000 per year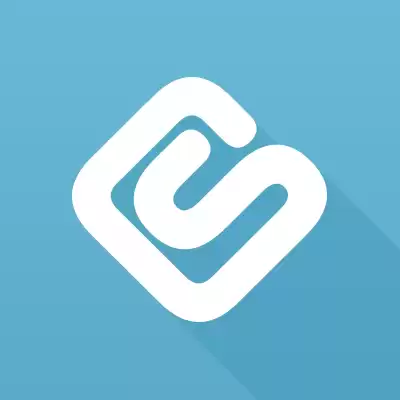 Swagbucks
Swagbucks offers a variety of ways to earn money online. You can take surveys, play games, surf the web, watch videos and more to earn points towards gift cards or cash.
Start Earning
Swagbucks Review
17. Collect money for playing solitaire
Solitaire Cube is an addicting game where you can play Solitaire on your phone. It's available on the Apple Store and Google Play Store.
It's pretty easy to get started and the game will match you up with other players who have the same level of skills in real-time.
Solitaire Cube includes tournaments and head-to-head competitions with real cash prizes (where available). That's what I was interested in most.
If you deposit money you can enter cash tournaments against other players. Cash outs are through PayPal and I had no issues withdrawing or depositing money.
How to play? Stack cards into piles to sort them by their suit. Sound easy? It is!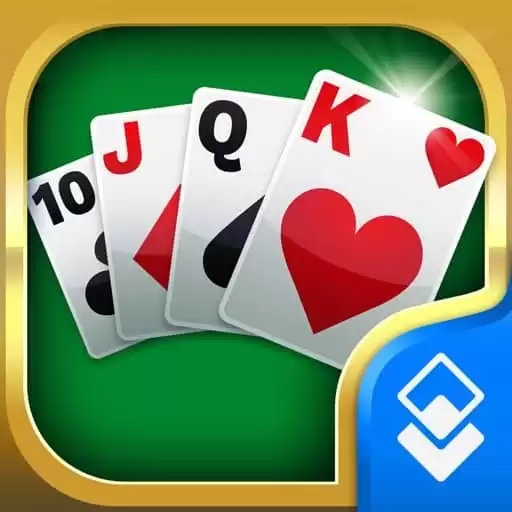 Solitaire Cube
Earn cash by playing solitaire against others from your mobile phone. Solitaire Cube is one of the best card games to play to make money. If you're fond of engaging in fast-paced card games that challenge your intellect and offer the opportunity to win cash prizes, consider trying out Solitaire Cube.
Deposit Money and Play →
Solitaire Cube Review
18. Download the Nielsen app and claim $50 this year
By using the internet as you do every day, Nielsen invites you to make a difference – and you can make a passive income too. I downloaded this app and make around $50-100 passively… it's a legit app. You don't really have to do anything other than initially registering your computer or phone.
This company will pay you $50 a year to keep their app on your favorite internet browsing device and they also give away $10,000 each month. So you can possibly make more than $100. Sign up through here for a registration bonus.
Get $50 for installing app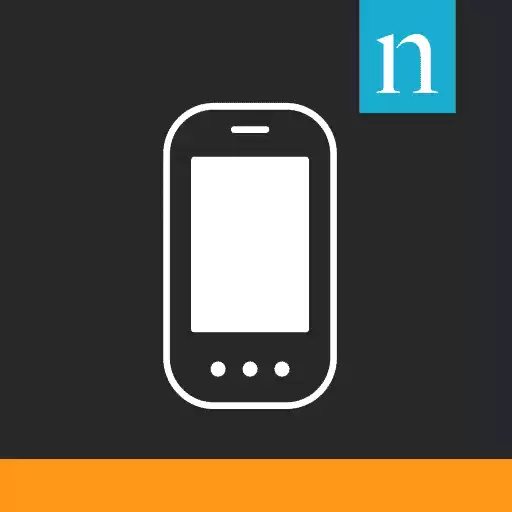 Nielsen Mobile Panel
This company will pay you $50 a year to keep their app on your favorite internet browsing device and they also give away $10,000 each month. You don't have to do anything other than initially registering your computer or phone.
Start Earning
Nielsen Review
19.. Get a $5 bonus from MakeSurveyMoney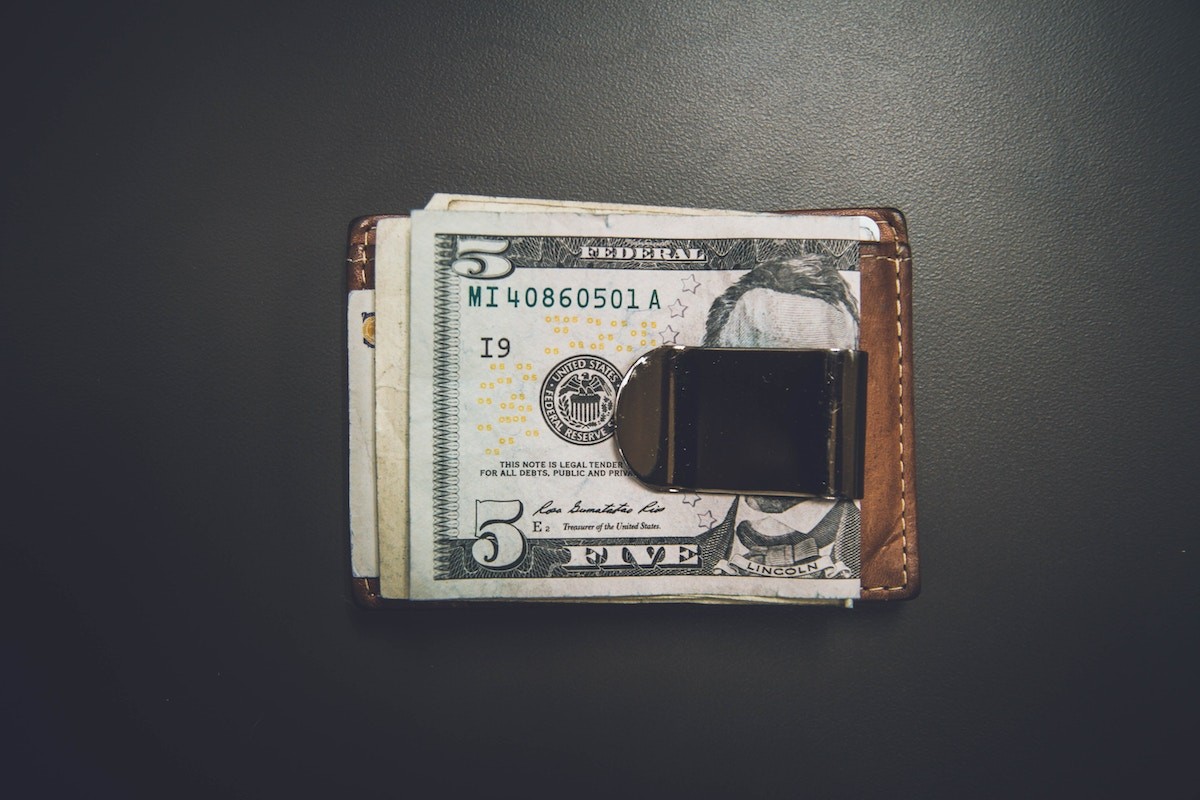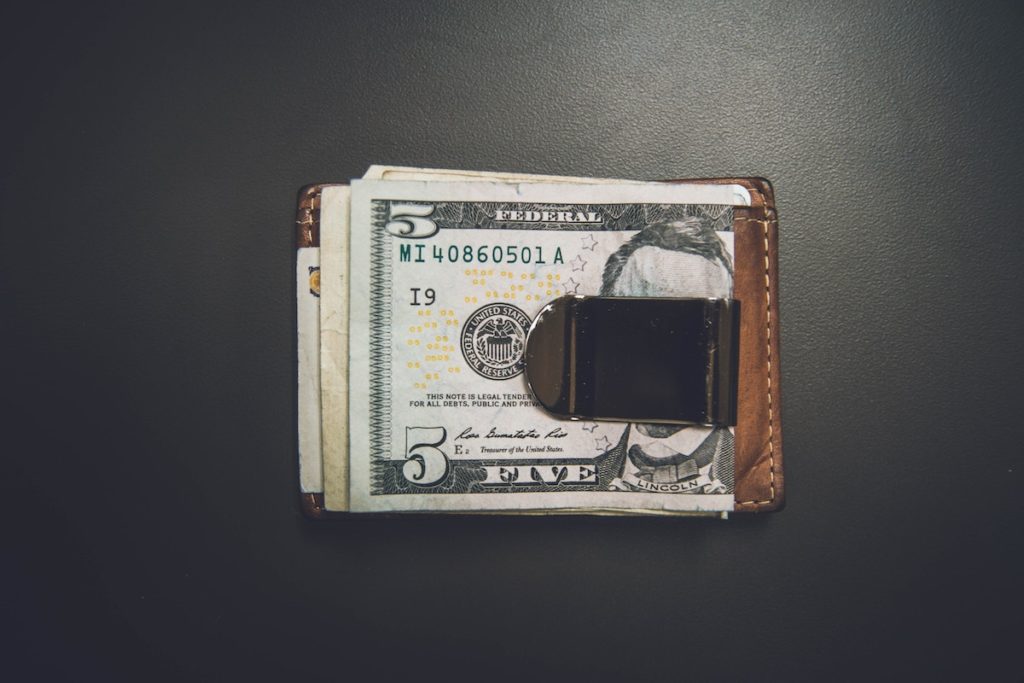 If you want to direct your full attention to surveys rather than other paid offers, MakeSurveyMoney might be for you.
This platform provides various ways to earn rewards such as live surveys, daily surveys, and offer walls. It is free to become a member of MakeSurveyMoney. Additionally, the platform has a leaderboard where members can compare their earnings and progress with other users.
Because of the company's reliability and solid privacy policy, I feel comfortable recommending MakeSurveyMoney. Plus, new users can get a $5 sign up bonus when they join for free.
MakeSurveyMoney.com
MakeSurveyMoney caters to both individuals who wish to earn extra income by participating in surveys and completing tasks such as watching paid videos, as well as companies seeking consumer opinions and ideas to improve their products.
Start Earning
20. Avoid paying high-interest on your credit cards
If you're serious about saving money to make more passive income, then you should know about balance transfers. If you're paying only monthly minimum each month then you're subject to paying money in interest alone and not even the principal balance.
An example is: If you have $2,000 on your VISA card, and it has an 18% APR, then you'll be paying $400/year in interest alone if you only pay off the monthly minimum each month. That's $400 down the drain.
You can avoid this by signing up for American Express Blue Cash Everyday. AMEX Blue Cash Cash Everyday is a card with no annual fee, and you can transfer your current debt from any type of credit card (all with no fees), and pay 0% interest for 12 months on your current debt amount. With no interest for 12 months, you can steadily pay down your balance with your savings from the other steps, which will save you a great deal of money in most cases
Use Your Things to Make You Money While You Sleep
If you don't want to invest any money and don't really have the time to invest either…what do you do? Well, you can take a good look at your possessions and see if you can use any of them to make passive income. Here's how:
If you have a car and some spare time, then this service gives you the flexibility to earn some extra cash when and where you want.
Lyft has revolutionized the transport industry. Taxis? Those are so last decade. Ride-sharing is the new face of transport, and it's showing no signs of slowing down.
A lot of people drive full time for Lyft so you can imagine that's it definitely possible to do this on the side and make extra money and be able to save it.
Once you're a driver you can choose to turn the app on or off and drive whenever you have some time to spare.
21. Drive for Lyft
They also have a feature that allows you to select your destination, so if you are leaving work (or any other long commute), you could pick up a ride that was going in the same direction.
You can do this 3-4 times a week on your commute and can easily make $1,500+ each month and save it all. They are also conveniently offering a $1,000 sign up bonus for new drivers, so act fast.
22. Turn your car into a second paycheck
Let your car pay for itself! Similar to Turo, Getaround lets you turn your car into a second paycheck with no driving necessary. You're paid monthly. Earn $10,000 per year actively sharing your parked car.
It's great and you can set up your own schedule. Listing your car is free and managing rentals is easy. You can choose how and when to rent your car. Rentals are managed through the app and smart car technology. Don't worry, every trip includes $1,000,000 insurance and 24/7 roadside assistance. Drivers are screened to ensure they have a safe driving record.
23. List your spare room on Airbnb
If you have extra room in your house, you can make passive income hosting guests on Airbnb.com. By becoming an Airbnb Host, you can start having their own weekend side hustle listing your home and open bedrooms to travelers looking to book through Airbnb. With a little bit of traction, you can easily earn extra money that can go towards your rent or mortgage by hosting guests on Airbnb.
24. Deliver food with DoorDash
If you're free nights and weekends, you can earn extra money delivering food for fellow citizens around your city. It's easy to deliver food with DoorDash – if you have a car, it's a perfect way to make a good amount of extra cash whenever it's convenient for you. A lot of people do this full time, so you can imagine that's it definitely possible to do this on the side and make extra money by delivering food with DoorDash, and be on your own schedule.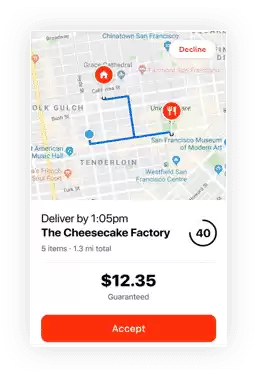 DoorDash Driver
Earn extra money for your short-term or long-term dreams with DoorDash. As a Dasher, you can be your own boss and enjoy the flexibility of choosing when, where, and how much you earn. All you need is a mode of transportation and a smartphone to start making money. It's that simple.
Learn More →
DoorDash Review
More Resources to Make Money While You Sleep
Making passive income is possible while you sleep, but it will take time and effort.
How much effort? There are countless ways to earn money online, but they all boil down to two things: time and hustle.
You can find success through passive income strategies that you invest your time into once but benefit from for years or even decades. This often means investing in the stock market, real estate, or any of the ideas in this article — basically, something that requires a little elbow grease upfront but pays off later.
If you wanted more ways to make money online besides these passive income ideas to make money while you sleep, here are the Best Money Making Apps That Pay You.
Get up to $250 today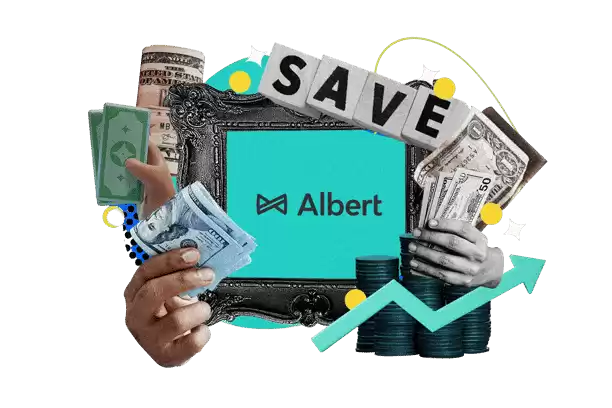 Albert
Get spotted up to $250 without fees
Join 10+ million people using the finance super app
Banking with instant discounts on gas, food delivery, groceries and more
Start investing, saving, and budgeting for free
JOIN ALBERT NOW