Did you know that the total outstanding personal loan debt in the United States is over $140 billion? In fact, the average interest rate for a personal loan can vary between 10 and 28%, making it extremely difficult to pay back if you can barely afford payments in the first place. 
The truth is that most Americans find themselves in need of a personal loan at one time or another. When those times come around, it may or may not be financially responsible or sound to take out a personal loan.
That was not the case with LendUp, a financial institution that is no longer in business. Instead of offering those with bad credit the chance to get a leg up, LendUp is accused of giving borrowers the false sense that they were getting a personal loan with reasonable rates.
Despite LendUp's downfalls, consumers can rest easy that there are loans like those that LendUp offered still available, just from different lenders. In fact, our guide includes several of these financial institutions you can turn to if you found yourself left high and dry with LendUp.
Are you ready to learn more about loans like LendUp? Let's get started!
What was LendUp?
LendUp initially offered personal loans, called Ladder loans, for those who experienced poor credit. In exchange for annual percentage rates above 36% or more, LendUp would report your on-time payments to all three credit bureaus.
This lender was popular enough to attract venture capital funds and giants like PayPal and Google. However, early struggles with the Ladder loans forced the company to shift gears and offer payday loans instead.
In desperate attempts to gain more customers, LendUp approved consumers quickly, even if they weren't in a position to repay their loans. This lack of income from existing customers eventually led to the U.S. Consumer Protection Bureau shutting LendUp down in December 2021.
Charged with deception and unfair practices, LendUp faced a steep $100,000 fine and potential litigation. If you had an existing loan with LendUp at the time, it was forgiven in full as the company closed its doors for good.
While LendUp's business model may not have supported loans for those with less-than-perfect credit, many other companies have popped up in its place. Our list includes several companies you can partner with to still make ends meet.
10 Apps with Loans Like LendUp
The list of apps below includes several of the best cash advance apps you can use to get paid today if you need cash now.
Some apps even offer the best credit builder loans if you're looking to bundle your services with one provider. 
Apps like Albert offer cash advances to help you cover emergency expenses without too many questions asked. With Albert, you can get up to $250 worth in overdrafts without paying a single overdraft fee. 
To receive your cash advance from Albert, you don't have to pay for a subscription. However, you will be enrolled in a free trial of the Genius account that includes several convenient and helpful banking features.
Albert lets you request up to $250 three times per pay period. Plus, you'll never pay interest or late fees.
To learn more about how Albert can help you make ends meet, check out our in-depth Albert app review. It's got all the information you need to decide if Albert is right for you. 
Get up to $250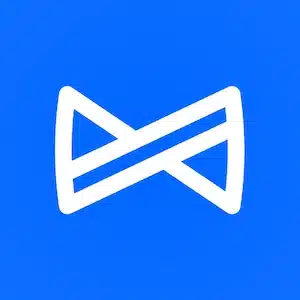 Albert
Get a no-fee and interest-free cash advance of up to $250
Pay a small fee to get your money instantly or get cash within 2–3 days for free
Costs $8 per month after a 30 day free-trial
Open Account
Albert Review
Like Albert, this cash advance gives you up to $250 per pay period that you can use to make ends meet. Brigit, however, is flexible in terms of repaying your advance and lets you extend your due date if you need more time. 
While extending your due date requires you to make two previous on-time payments, Brigit allows you to keep up to three extensions. To request and receive a cash advance from Brigit, however, you'll need to pay for the Plus plan, which costs $9.99 per month.
The good news is that apps like Brigit often make it worth your while to pay for the subscription plan. The Plus plan includes overdraft protection, a credit-builder program, and up to $1 million in identity theft protection.
Brigit is available in all states. Check out our Brigit review to learn more about this cash advance app. 
Get up to $250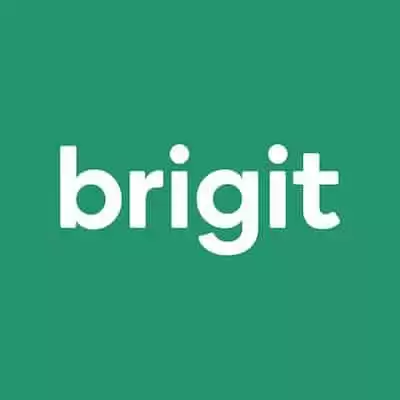 Brigit
Tap to get an advance within seconds
Get up to $250
No credit check is required and no interest
Pay it back without hidden fees or "tips"
Open Account
Brigit Review
Cash advance apps like Dave can be a lifesaver when you need money to cover your expenses. Dave lets you get up to $500 instantly without a credit check to ding your credit.
Our Dave app review includes everything you need to know about this popular cash advance app, but we'll give you the highlights below:
Free to download
Easy to set up your account
Earn up to 10% cash back on purchases at retailers and restaurants and up to 50% cash back at select retailers
Cash advance eligibility requires a $1 monthly subscription
Set up automatic payments and choose your due date
No late fees
Cancel any time
If you want your cash advance faster than a few business days, Dave charges you up to $9.99 depending on the advance amount. That said, you can use your Dave debit card wherever Mastercard is accepted, including ATMs. 
Get up to $500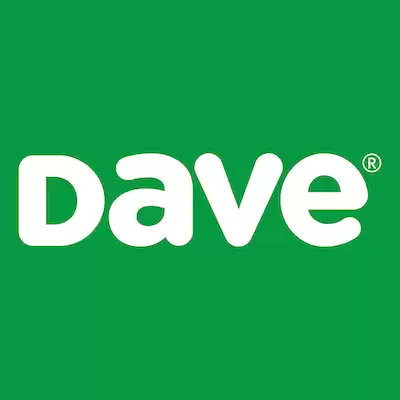 Dave
Meet the banking app on a mission to build products that level the financial playing field
Get paid up to 2 days early, earn cash back with Dave Rewards, and get up to $500 with ExtraCash™ without paying interest or late fees
Join millions of members building a better financial future
Open Account
Dave Review
We've talked a lot about cash advance apps like MoneyLion, especially in our in-depth MoneyLion review. In short, you can get up to $500 with MoneyLion's Instacash feature, which is free to use.
Instacash typically awards you your advance within three to five business days. You can also request funds within 12-48 hours by paying up to $8.99, depending on how big your advance is.
MoneyLion also offers the RoarMoney account, which allows you to invest and explore markets such as cryptocurrency. While MoneyLion is only available in certain states, you can increase your advance to $1,000 if you link your direct deposit. 
Get up to $250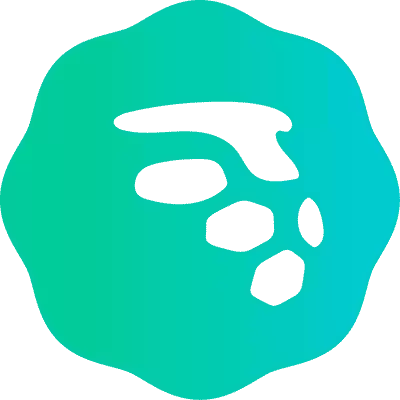 We reviewed OppLoans as one of LendUp's biggest competitors, but that statement doesn't necessarily ring true since LendUp went belly up. With OppLoans, you can get personal loans up to $4,000 with up to 18 months to repay those funds.
OppLoans is known for helping consumers who have experienced credit concerns in the past. While interest rates can reach 160% or more, that's quickly becoming the industry standard. 
If you're not sure how to pay off debt, obtaining a loan from HonestLoans can help. This app gathers some background information before matching you with the best possible solutions.
HonestLoans rewards you with between $100 and $2,500 once you agree to the terms and conditions. The entire process only takes a few minutes which we cover in our Honest Loans review.
If you've seen postings for "how to get free money on Cash App" or "how to borrow money from Cash App," you're probably already familiar with this app. For those who haven't created a Cash App account, you can use our Cash App referral code for even more benefits.
Cash App works well for self-employed individuals who want between $20 and $200 in cash advance funds. The Cash App Borrow feature isn't available to everyone but it doesn't require a credit check if you do qualify.
Cash advance amounts through Cash App vary from one person to the next, though they all come with a 5% finance fee. However, most advances transfer to external bank accounts within a few business days.
8. PockBox
This app is popular with many consumers, especially for comparing loan offers for up to $2,500. PockBox requires you to answer a few questions before it matches you with loans that best fit your needs.
With PockBox, you can quickly compare loans and terms to get what you need. Depending on which offer you take, you can get your cash quickly without having to worry about qualifying with a high credit score.
9. Possible Finance
Apps like Possible Finance can be great if you want to build your credit and receive a cash advance. Possible Finance funds your account within a business day in most cases and doesn't require a credit check.
However, interest rates with Possible Finance can be as high as 460%. Possible also offers up to eight weeks in repayment terms and reports your payments to two of the three credit bureaus.
Possible Finance short-term loans are only available in certain states. Check out Possible Finance to see if you can get up to $500 for your financial needs.
10. SeedFi
SeedFi's Borrow & Grow plan allows you to obtain loans between $1,500 and $9,000 to help you make ends meet. Part of those loans is available immediately while the rest are locked away in a savings account until you repay your loan in full.
Loan terms range from 10 to 48 months with SeedFi, while APRs come in between 11.59% and 29.99%. Getting a loan from SeedFi can be done, even if you have a poor credit score.
SeedFi also reports your payments to all three credit bureaus to build your positive payment history and credit score. While there is a soft credit check required to see your loan amount, SeedFi may do a hard check once you agree to the terms for more accurate rates.
Types of Loans Available
Figuring out the differences between loan products can be difficult. Here are a few definitions you can use when looking at what loan types you can potentially take advantage of:
Payday loans: These short-term loans have anywhere from two- to four-week terms and are typically paid back when you get paid next. Payday loans come with high interest rates and may or may not require a credit check.
Installment loans: These loans often require a credit check but may be used as personal loans to build credit. In an installment loan, you receive a lump sum and then pay back that amount based on the terms you agree upon.
Title loans: Many consumers use car title loans to obtain money by putting their vehicle up as collateral. While these loans are technically secured, they can be devastating if you default because you'll lose your funds and your car, as well as a few credit points.
Personal lines of credit: Similar to a credit card, personal lines of credit allow you to spend as much as you'd like as long as you're within your limits. You'll pay interest on any balance you carry over from the last statement period.
Sometimes the best short-term loans are those that get you by until you can figure out a better solution. If you find yourself in a pinch, deal with the situation at hand with a loan like those above and then make a long-term plan you can depend on if you need to cover emergency expenses in the future.
FAQs
Why is LendUp no longer in business?
LendUp is no longer in business because the U.S. Consumer Financial Protection Bureau forced it to close after instituting a $100,000 penalty. LendUp was accused of deceptive marketing and violating fair-lending regulations.  
What LendUp alternatives exist to obtain a cash advance or short-term loan?
Many LendUp alternatives for cash advances and short-term loans exist. These include Albert, Dave, OppLoans, MoneyLion, and PockBox. 
Are cash advances better than personal loans?
Cash advances can be better than personal loans in some cases. For example, cash advances allow you to receive money quickly to pay for emergency expenses, while personal loans may take longer to obtain if you meet the qualifications. 
Do I have to submit to a credit check to get a cash advance? 
No, not all cash advance apps will require you to submit to a credit check before you receive a cash advance. However, some may perform a soft credit check to determine your eligibility for larger advances. 
Financially Onward and Upward
Consumers have several options to choose from when it comes to personal loans and cash advances. However, companies like LendUp often take advantage of those circumstances to make a quick buck when they can.
We hope this article has helped you understand why LendUp is no longer in business as well as what other resources are available if you're looking to get cash fast. Cash advances and personal loans can be a viable temporary solution but they're often not a financially responsible long-term strategy for getting ahead.
Our blog includes many other resources you can use to manage your finances from day to day. Plus, we've got the insight you need to make better financial decisions in the near and distant future.
How can you use cash advances and personal loans to better your future?
Our Pick: Albert