Have you started doing research about what type of options you have when it comes to short-term loans? If you have, chances are good that you have come across the option of taking out a car title loan. Car title loans are short-term, secured loans that allow you to borrow money based on the value of your vehicle that you own.
If you are facing a financial crisis, such as an unforeseen medical emergency, damage to your house or a second car, or are simply in need of an injection of some cash to stay afloat, a car title loan can be a fantastic resource.
Whenever you need money now, you can consider using your car's title to get a short-term loan.
If you need this kind of loan, the lender will possess the car's title, which will allow them to repossess the vehicle when you stop making payments. Just like everything else, car title loans have benefits and limitations.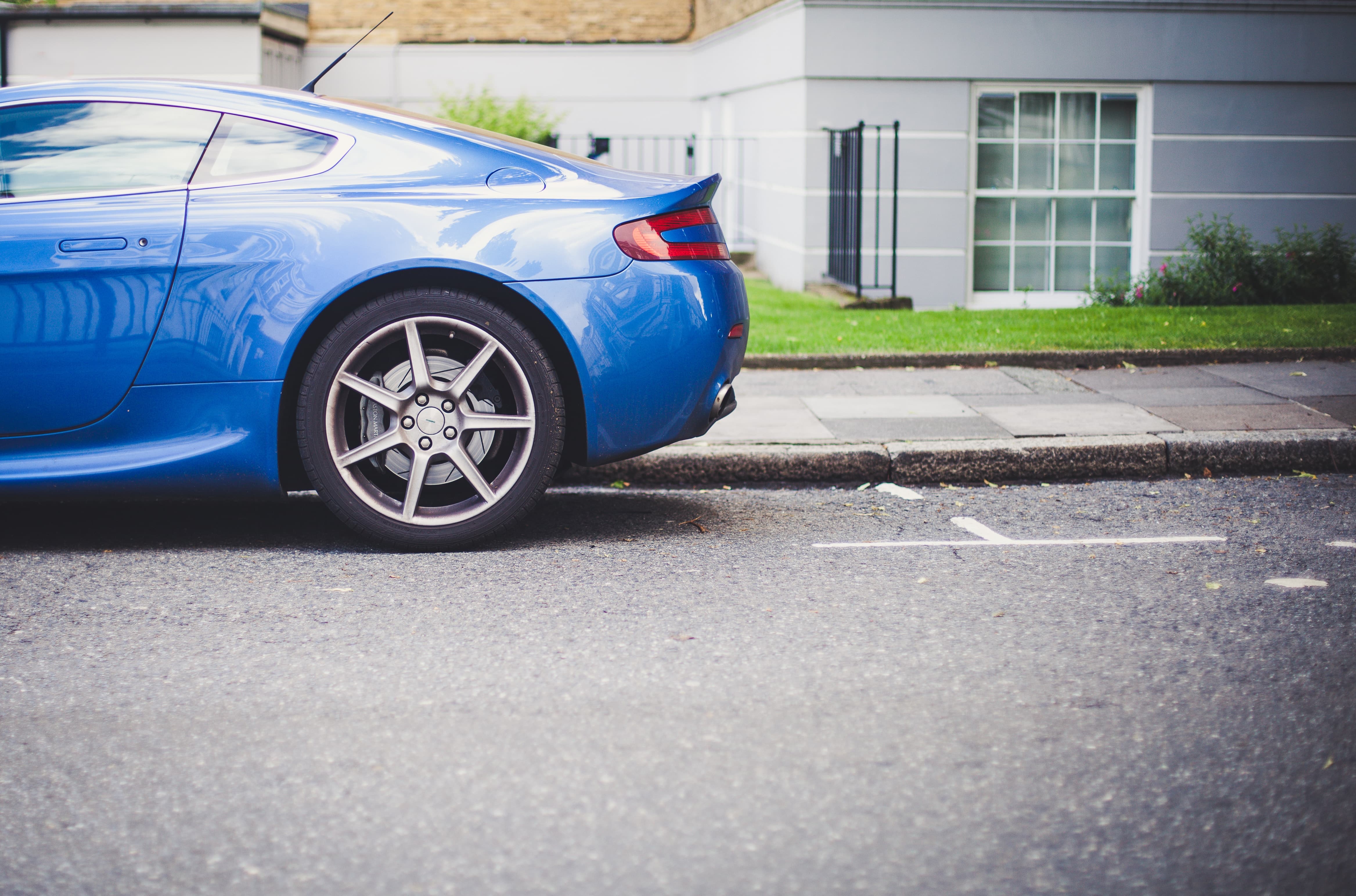 Where are Car Title Loans?
As previously mentioned, car title loans are a type of short-term, secured personal loan. That means that instead of being tied to your credit score, they are tied to something of value that you already own.
Car title loans can be a great resource and help to people who are struggling with bad credit because most title lenders do not even check your credit score to decide whether or not you qualify for a loan.
This is one of the primary reasons why you should consider getting a car title loan.
If you struggle with bad or no credit, getting approved for a traditional bank loan, or even an online personal loan can be quite hard. How can unsecured lenders be confident that you will be able to pay back your loan if you have no history of paying back loans? It can be something of a catch-22, but title lenders do not force you to deal with that burden.
What lenders do check is whether or not you own a vehicle outright and possess a lien-free title on that vehicle.
How Title Loans Work
Car title loans can give you access to cash when you need it, which include the following:
Repairing broken appliances
Helping with the cost of school
Making repairs on another vehicle
Dealing with unexpected medical expenses
Getting cash to help with moving expenses
Covering expenses that unexpectedly arise between pay periods
Paying to renew your vehicle registration
One thing that sets car title loans apart from other types of loans is that you can use the money however you see fit.
There are absolutely no restrictions, meaning that you have the freedom to choose exactly how to spend the loan.
Whether you are dealing with a broken refrigerator, facing tuition expenses for one of your children, dealing with an unexpected medical situation, or taking your family on a vacation, the money that you borrow can help you cover your expenses.
How Much Could You Get?
The value of a car title loan is tied to the value of your car and the equity you have in that car. If you own a car that is worth $10,000 and own it outright, you can expect to get a loan worth anywhere between $3,000 and $7,000. That's a lot of cash and can go a very long way in helping you cover your financial needs.
The minimum amount a car can be worth in order to qualify for a car title loan is typically $2,500. This number varies widely by state, however. As you might have gathered from the previous paragraph, you should not expect to get a loan offered that is equal to the total value of your car. In fact, car title loans typically are worth somewhere between 30 percent and 70 percent of the value of the involved car. Another great thing about title loans is that even if you do not own a car, you can use other vehicles that you do own. RVs, motorcycles, boats, and even motorhomes can be used as security in a title loan.
If you are curious about finding the value of your vehicle, it can be as easy as logging into your computer. This is another reason why car title loans can be a great option. While some types of lenders are still stuck in the past, forcing you to come into their brick and mortar storefront just to begin the application process, car title lenders have fully embraced the 21st Century.
With car title loans, you can begin your application, find out if you have been approved, agree to terms of your loan, and get your money all without leaving your home.
What Documents Would You Need?
So, what are the documents you might need? This is another reason why you should consider taking out a car title loan. The list is incredibly short:
You must be at least 18 years old

You must be able to provide a government issued ID.

There must be no liens on the vehicle you are borrowing against.

You must own the vehicle outright.

You must have the original title of the vehicle.
If you are able to provide all of this to a potential lender, you should be good to go when it comes to getting a car title loan. Next, we need to discuss the pros and cons of car title loans.
Should you use it? Discover below the pros and cons of car title loans:
Pros of Car Title Loans
The best thing about car title loans is that it does not have a complicated and lengthy approval process. This is because the car acts collateral, making them relatively easy to qualify even with a bad credit score. As a matter of fact, a majority of lenders will provide this type of loan without checking the credit score. They only check if you have a reliable income and if your car is worth the loan.
Car title loans are the best for those looking for immediate financial aid. The moment you and the lender agree on terms and the amount, you will receive the cash immediately. This simply means that you will walk out with your cash at hand, the same day you apply for the loan.
Because the lenders hold on the car's title itself, it simply means that you will still continue to use the vehicle as you continue to make loan payments. You will only lose the vehicle the moment you stop making payments. If you're looking for installment loans for bad credit, this could be the best option.
Getting a car title loan is not just easy to get, they are incredibly fast. After you apply for a car title loan, either online or at a store-front office, you can expect to have your cash in hand anywhere between one hour and 24 hours. It can even take less than that if you are prepared with all of your necessary documents.
Cons of Car Title Loans
One limitation is that car loans are short-term, which means that they must be paid quickly. Late payments may attract late fees amounts and fines, making payments even higher. If you are unable to pay the amount, the lender will eventually repose the vehicle, which leads to a host of other problems.
Let's start with something we have already discussed, and that's the value of your loan compared to the value of your car. The reason why car title loans are worth only 30 percent to 70 percent of your car rather than the whole amount is that lenders need to protect themselves financially in the event that you default on your loan.
A default occurs when you fail to pay your loan on time. At that point, a title loan lender can decide whether or not they want to repossess your car and sell it in order to recoup the losses that came with lending to you. Getting your car repossessed is the worst-case scenario when it comes to title loans, and while you will easily avoid it if you are financially responsible and pay back your loan on time, it is something to keep in mind before taking out a title loan.
One of its biggest problems is that the loan carries high-interest rates. There are cases where the rates will be higher compared to credit card rates. Others may exceed 100%. Well, even though there are some states that have laws governing interest rates of such magnitude, a majority of them do not.
Can You Get Car Title Loans With Bad Credit?
Unlike other types of loans, you don't have to worry about passing a credit check, making this a good option for people who have bad credit. One of the primary benefits of these loans is that you can get the money right away without having to wait.
In most cases, your loan will be approved the same day. As an added bonus, you can continue using your car even as you pay off the loan. The last thing that we want to do is take away the freedom that comes from being able to drive your car wherever you need to go.
Car Title Loans Near Me?
If you are in need of money and you have a car that doesn't have any liens against the title, taking out a title loan may be an excellent option for borrowing money.
With these types of car title loans, the title of your car is used as collateral. In many cases, you can get the money that you need in less than half an hour.
All that you have to do is complete a basic application. Then, one of their experts will take a look at your car to figure out how much money you can borrow. That's literally all there is to it.
Once you agree to the terms of the loan, you can leave with your vehicle and the money that you borrowed.
If you wanted to find a place that'll give you fast cash, you can search google for "Car Title Loan Near Me" to see a list of results.
Borrowing Tips
The truth is that car title loans can be tricky, especially when the interest rates are high. As such, before you jump straight into it, it is wise to first consider other less expensive options. This means exploring cash advances, credit cards, consumer loans, and even loans from those close to you.
If you have no other option than a car title loan, it is wise to understand the terms fully. You should inquire about fees that come with the loan and APR. Lastly, it is wise to ensure that you have made payments before or on the due date; otherwise, you will attract additional fees to the total balance or even lose the possession of your car.
Bottom Line on Car Title Loans
If you ever need money in a hurry, you may want to take a closer look at car title loans online.
These loans allow you to borrow against the title of your vehicle, providing you with cash when you need it.
It's easy!
All that you need to qualify is a vehicle that you own outright that doesn't have any liens against the title and an approved form of identification.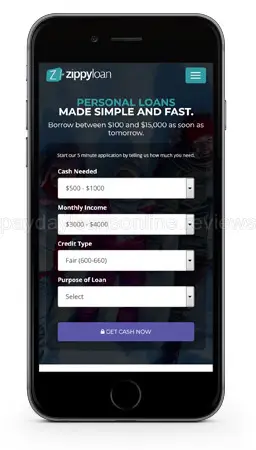 If you don't feel comfortable opting for a car title loan, then you can opt for a personal loan. When you need money in a hurry ZippyLoan is where to go.
You apply for a loan through the Zippy Loan site, if approved they send your loan application to one of many loan providers.
You review the loan details and e-sign if you like what you see. No risk in checking what offers you'll get. You can borrow between $300 and $15,000 as soon as tomorrow.
Loans serviced up to 60 months.
ZippyLoan connects borrowers to lenders through their network of lenders. They'll find you the lowest interest rate and is one of the best no credit check loan. You can visit ZippyLoan here.
To summarize: Getting a car title loan that you find online or near you can be a fantastic resource for you if you are looking for fast and easy cash. While paying the loan back is harder, that is true for all loans. All you have to do is be sure that you are responsible and careful enough financially to take out a loan and pay it back in time.
Get up to $250 today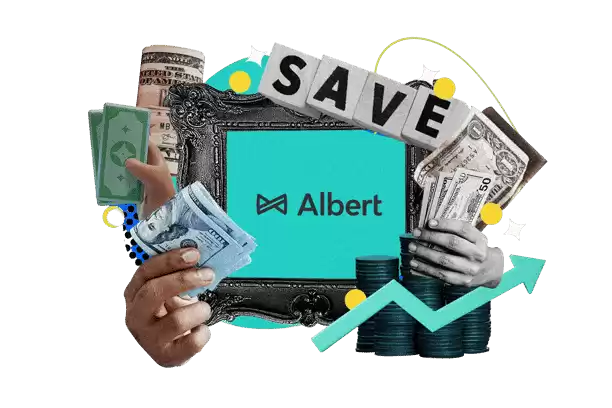 Albert
Get spotted up to $250 without fees
Join 10+ million people using the finance super app
Banking with instant discounts on gas, food delivery, groceries and more
Start investing, saving, and budgeting for free
JOIN ALBERT NOW