Short term loans can be rather useful, especially when you're in a financial pinch.
Whether you have an unusually large bill that needs paying immediately, you have a vacation coming up, or you'd like to put a down payment on a new car, short term loans can be your best option.
If you're like people I know, checking your credit score (or accumulating credit, for that matter) isn't a priority until it's absolutely necessary. The downfall of this non-strategy is the sudden realization of poor or no credit when applying for short-term loans when you need the money.
What Exactly is a Short Term Loan Anyway?
If you've never been one to borrow money, you're probably not familiar with all of the available personal loan options out there such as short-term loans. A short-term loan is defined as a loan that's scheduled to be paid back to the lender in 12 months or less.
Short-term loans are the most common for individuals. However, they are available to businesses as well. Even if you aren't approved for a major personal loan, most times, you can still opt for a one-time, short-term loan to get your hands on much-needed quick cash.
How Many Types of Short-Term Loans Are There?
If you find yourself considering applying for a short-term loan, you'll want to be as informed as possible before making any final decisions.
As with most financial options these days, there are several types of short-term loans available to the general public.
Here are but a few of the most popular forms of short-term loans to apply for in 2022.
Cash Advances
One of the most popular short-term loan options comes in the form of cash advances. Most times, cash advances are small amounts of money and require repaying within a couple of weeks. Sometimes cash advance repayment may be extended for up to a month or two.
Installment Loans
For those who find themselves in need of a bit more cash than what a basic cash advance allows may consider a short-term installment loan. The main difference between a cash advance and an installment loan is that installment loans require smaller payments over a longer period of time. Typically, they also have less interest attached to the payments than cash advances.
Bad Credit Loans
Last but not least of the most popular short-term loan options are bad credit loans. These loans normally come with pretty steep interest rates even in comparison to cash advances. It is not recommended to take a bad credit loan unless it is absolutely necessary.
Personal Loans
Best No Credit Check Loans
Sometimes you need access to money to pay a bill, debt consolidation, repairs or maintenance, or personal needs. You can get help by getting a short-term loan or using payday loan apps to help you financially.
A short-term personal loan is a loan usually meant for personal, family or household purposes. These types of loans are unsecured, meaning that it is not necessary to have any form of collateral such as property to be approved. All that is required is proof of your identity and a regular source of income. Personal Loans are typically repaid in fixed monthly payments.
Here are the best no credit check loans available in 2022.
1. LendJet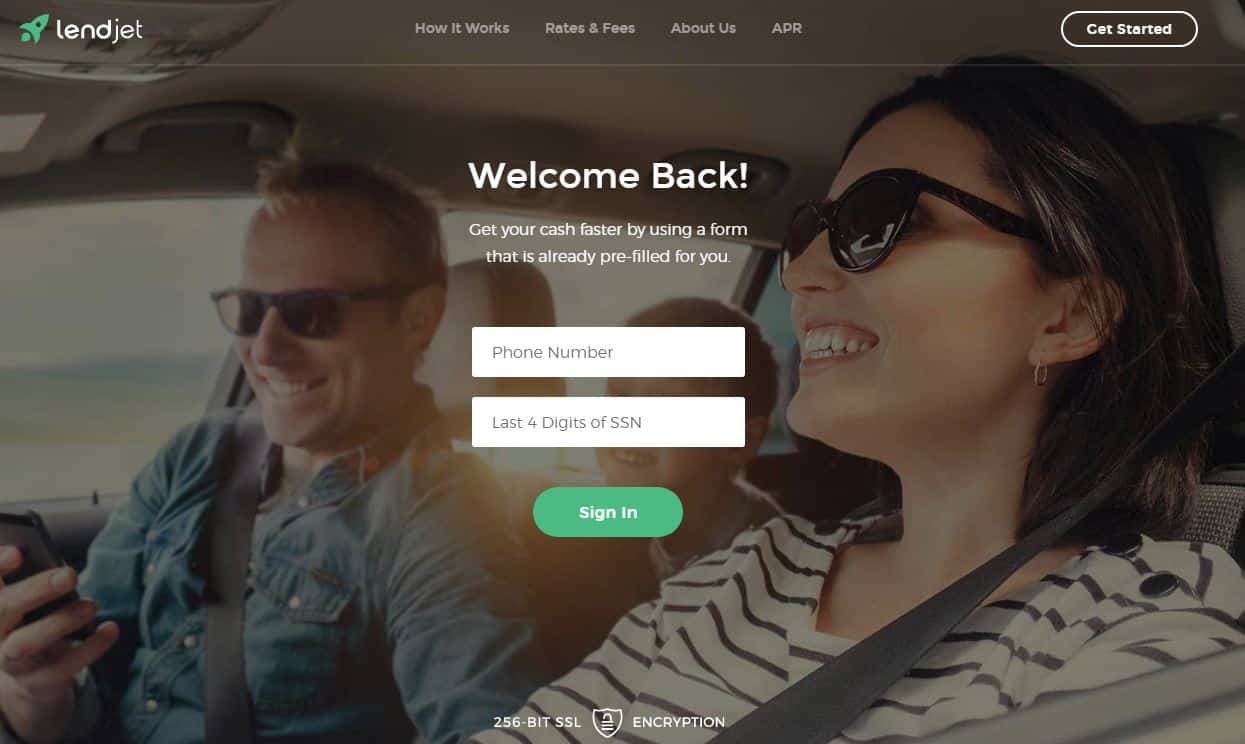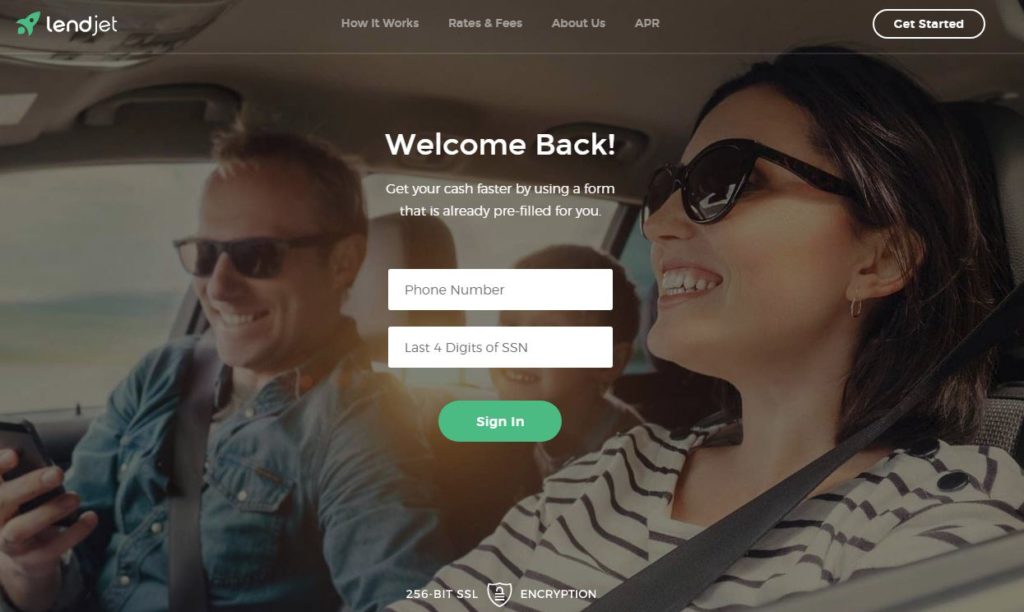 When you need money now, then you can opt for a short-term personal loan through LendJet. When you need money in a hurry LendJet is where to go. You apply for a loan through the LendJet site, if approved they send your loan application to one of many loan providers.
You review the loan details and e-sign if you like what you see. No risk in checking what offers you'll get. You can borrow between $100 and $10,000 as soon as tomorrow.
Loans service for up to 60 months. LendJet connects borrowers to lenders through their network of lenders. They'll find you the lowest interest rate and is one of the best no credit check loan. You can visit LendJet here.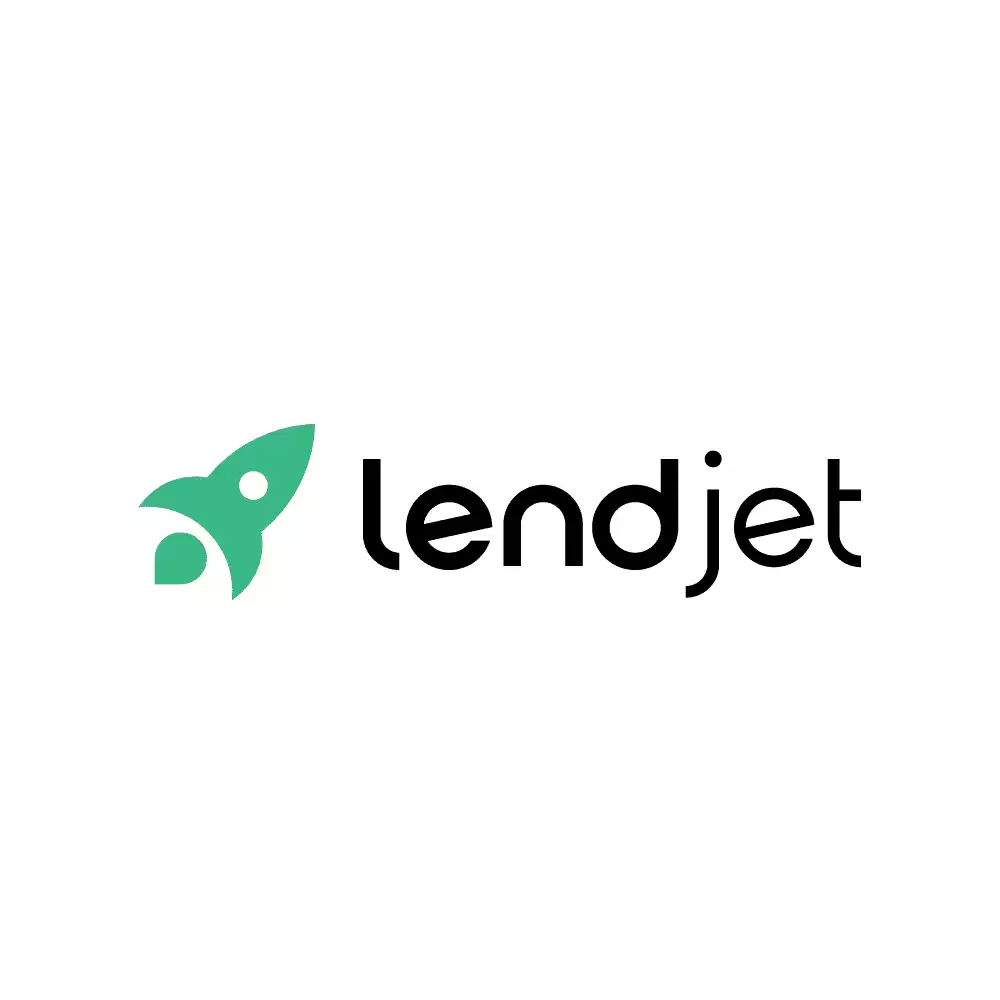 2. Zippyloan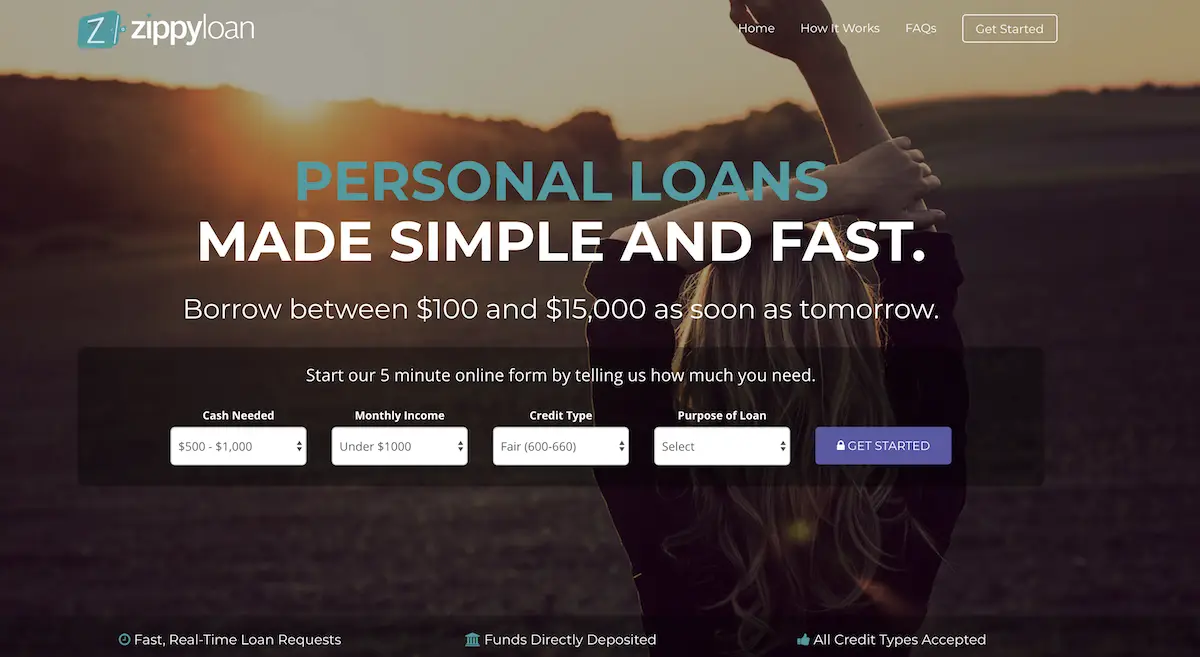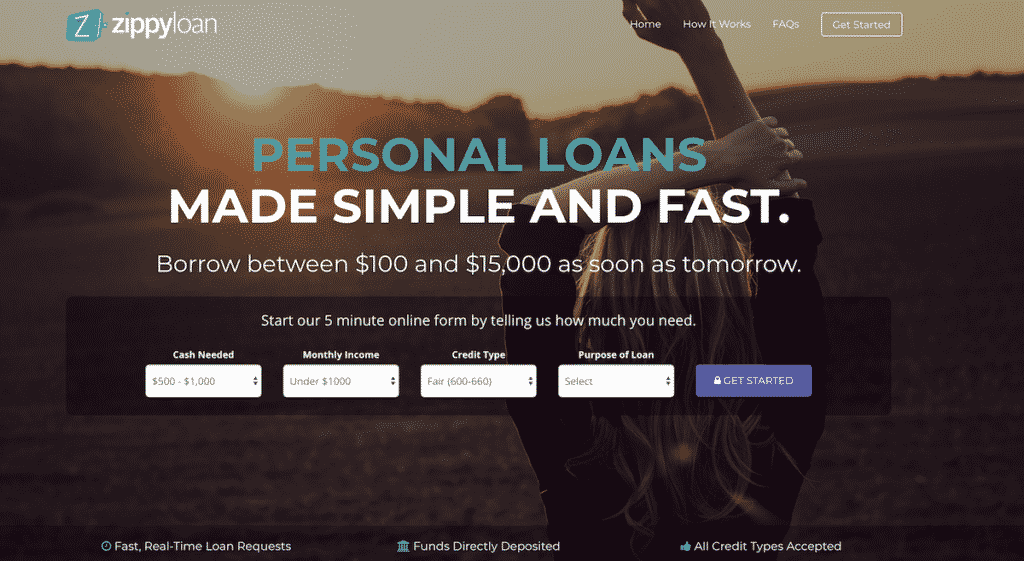 Zippyloan is a personal loan service that makes borrowing fast and simple. You can get short term loans from $100 to $15,000 as quickly as tomorrow, even if you have bad credit.
At Zippyloan, they understand that financial events don't always follow a regular payment schedule and sometimes people need some help. Its mission is to provide customers with fast access to a personal loan through a simple, secure and transparent process. There are no specific limitations on how a personal loan can be used. Once you've been approved, you are free to use the funds as you desire.
Zippyloan's network of lenders offers a full range of loans for people with excellent credit as well as bad credit. If you are 18 years or older and have a regular source of income, you can use their online form and get cash as quickly as tomorrow.
Loan options for poor credit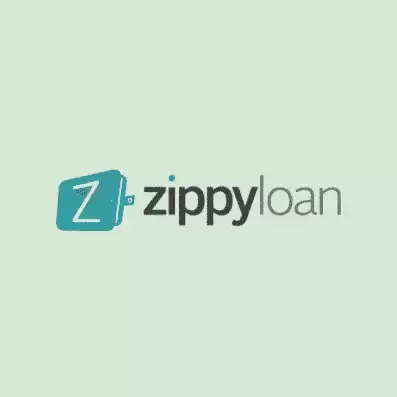 Zippyloan
Borrow between $100 and $15,000
No risk in checking what offers you'll get
Quick approval and fund disbursement (if approved)
No minimum credit score requirement
Apply Now
Our Zippyloan Review
Best Short-Term Cash Advance Loans
Cash advances are short-term, unsecured loans that are designed to let you access funds from your next paycheck. Here are some of the best picks:
3. CashAdvance.com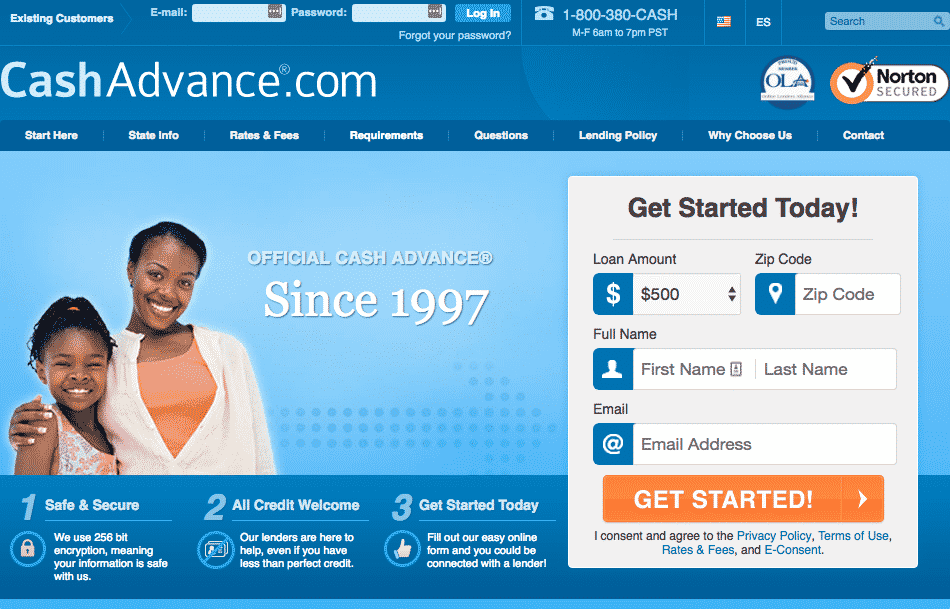 Cash Advance is another great option for a short-term loan in 2022. All you need to be approved for a loan is an income of at least $1,000 per month (90 days on the job). Plus you can be approved for as much as $1,000 even if you have far from perfect credit.
The online service is entirely free and works to find potential lenders in the Cash Advance network. Simply fill out the secure online form, then hit the get started button. If they find a possible lender, you will be presented with the next steps to complete your loan request.
If you are presented with a loan offer, you will have the option to review the terms of the loan, which you may approve or decline. In addition to traditional loans, some lending partners in its network may offer lines of credit.
We encourage you to always read the terms of your loan thoroughly before accepting them, no matter where you get your loan. If we can't find a loan offer for you, they may pass some limited information about you to our marketing partners so you can receive offers for credit repair, debt relief or similar services.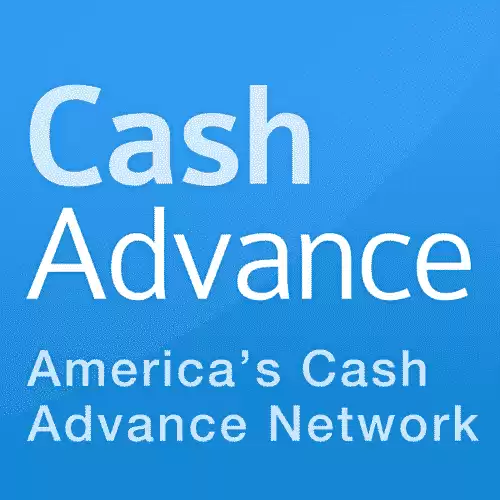 3. Money Mutual
Money Mutual is one of the most popular short term loan options, period. To date, over two million customers have been approved for loans from Money Mutual. Their application takes less than five minutes and your money is available in as little as 24 hours. You can get short term loans up to $2,500.
5. BingoLoans
BingoLoans can simplify the process of finding a short loan option if you're in the United Kingdom. This short term loan option will allow you access to some of the largest short term lenders in all of the United Kingdom. With the aid of the latest digital technology, Bingo Loans is convenient, easy, and efficient. Matching their clients with the very best lenders is the aim of Bingo Loans. The entire process takes place online, goes rather quickly compared to other short term loan options, and is completely secure.
Best Short-Term Installment Loans
Installment loans include any loan that is repaid with regularly scheduled payments or installments. Here are the best short-term installment loans:
6. PersonalLoans.com
PersonalLoans.com is another option and offers installment loans from $500 to $35,000. So if you need more money, this would be your best bet. Like the other installment loan options, all credit types are welcome.
They have a wide variety of lenders in its network that offer competitive rates and is available in all 50 states. Personal loans can be used for whatever comes your way — you can use the loan proceeds for any purpose and you can get funded as soon as one business day.
No hidden fees. No upfront cost. Zero obligation. Review your loan offer before accepting any funds, hassle-free.
Quick Funding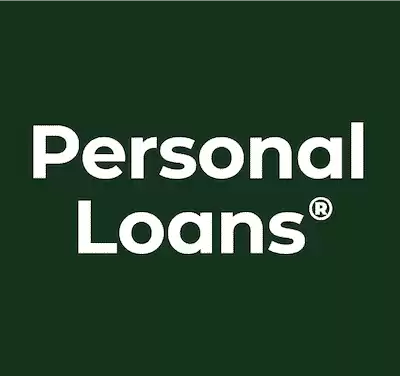 PersonalLoans.com
Our online form is easy to complete and can get you connected with funding options in minutes. If approved, you can receive your funds as soon as the next business day. No hidden fees. No upfront cost. Zero obligation.
Get Money Now
7. BadCreditLoans.com
Bad Credit Loans offers installment loans from $500 to $10,000 and has been in business since 1998. They help those with bad credit by connecting them with different lenders. They offer a quick application process and quick funding as soon as the next business day.
Bad Credit Loans is a free, for-profit organization that provides free information and connects consumers with a network of lenders who are prepared to give no-obligation offers.
The site's extensive news section warning customers about new scams, best practices for rebuilding and taking out debt, and a variety of other services make Bad Credit Loans a useful resource for those in need of cash.
Complete the online form on their website and its network of lenders will determine if you are eligible for a loan offer. If you're approved, just review and accept your loan — all online!
Request up to $10,000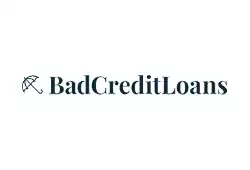 BadCreditLoans.com
Every day, Bad Credit Loans helps people looking to secure a loan, obtain information about debt relief, credit monitoring and other solutions to meet their needs.
Continue
8. CashUSA
CashUSA offers short term installment loans from $500 to $10,000. The best part is that all credit types are accepted. You generally can receive a loan decision in minutes and get funds directly to your bank account. You can use the loan for any purpose.
Best Person Loans for Average/Good Credit
If you're looking for a personal loan, you'll definitely want to consult a variety of lenders to get the best rates and terms. We recommend these lending partners based on if you have average to good credit:
Fast-funding option for borrowers with low credit scores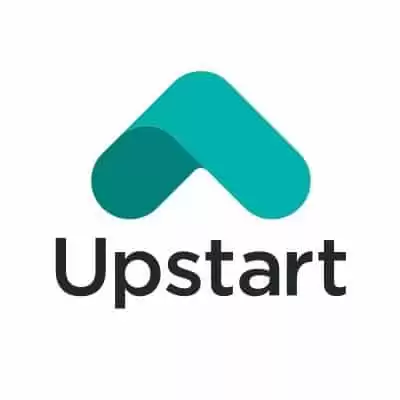 Upstart
Rate: 5.40-35.99%
Loan amount: $1,000-$50,000
Min credit score: none
Pros:
Accepts borrowers new to credit.

Able to fund loans one business day after the borrower accepts a loan offer.

Offers direct payment to creditors with credit card consolidation loans.

Allows borrowers to choose and change payment date.
Cons:
May charge an origination fee.

Borrowers can choose from two repayment term options only.

No mobile app to manage a loan.
CLICK HERE TO START APPLICATION
| Company | Loan Amount | APR | |
| --- | --- | --- | --- |
| | $1,000 to $500,000 | 5.40-35.99% | |
| | $1,000 to $50,000 | 7.96%-35.97% | |
| | $100 to $15,000 | 5.99-35.99% | |
| | Up to $100,000 | 7.99-22.73% | |
How To Fix Bad Credit On Your Own
If you're a millennial, there's a chance that your credit score will make someone think twice about hiring you for a job or doing business with you.
According to credit reporting agency TransUnion, 43% of millennials have a credit score of 600 or below, and scores in this range are considered to be mediocre or poor.
As a bad credit score can affect your career and other aspects of your life, it's imperative to learn ways to bounce back from bad credit by getting more information and being more disciplined when it comes to one's finances.
Advantages of having a good credit score
According to CreditRepairCompanies.com, one of the best things to do to repair your credit is to know how your credit information is created so you know how to make improvements. But the first thing that you should do to recover from bad credit is to know how the credit score system works.
According to a new survey, 25% of millennials can't identify what a credit score is. Unlike your social security number, a credit score is not assigned to you. A credit score determines your trustworthiness to financial institutions and helps to determine the rates on your loans.
Having a good credit score also means having better chances of getting approved to lease an apartment, or getting a cell phone on contract with no security deposit. Moreover, your credit score matters if you're about to join the workforce as some employers will check your credit report as part of the application process. If you have a low credit score or you need to recover from bad credit, try these tips to improve your credit score.
1. Review your credit report
You should make it a habit to review your free credit report at least once a year and see if there's anything that's affecting your credit. If the report contains incorrect information, make sure to report to the three main credit bureaus—Equifax, Experian, and TransUnion.
2. Pay your bills on time
A good payment history can have a positive impact on your credit score. Keep in mind that even one late payment that's 30 days past due can lower your score. You should also never leave any bill unpaid. Any default on your cell phone plans or utility accounts can show up on your credit report for seven years.
3. Don't open a credit card in exchange for small perks
Millennials are the target of credit card advertisements that promise small gifts in exchange for signing up. Those credit cards often come with high-interest rates, and this can affect your credit especially when you're already having a hard time paying off your other credit card debts.
When it comes to your finances, it's best to be informed to avoid getting bad credit in the first place. If you already have a low credit score, consider following these 3 simple tips to improve your score. You'll be enjoying the benefits once you've successfully built up your score.
Good Credit Is Worth Your Time & Effort
Acquiring credit is a step in the right direction for a fruitful future. Even if you slip up, which happens to the best of us, there's always the potential for quick and easy credit repair.
The first order of operations once you've slipped into the fiery depths of poor credit is to understand your credit report and where you went wrong. There are dozens of ways to check your credit score online without paying a dime, and without further damaging your credit. Do be sure to read the fine print and double check that this action will not be visible to your credit card company.
If the majority of your credit flaws are late payments, then we've found the culprit. In fact, late credit card payments account for 35% of your total credit score. That said, get up-to-date on all payments, and cross your fingers that none are over 180 days late.
Once a late payment has exceeded 180 days, it is now considered a charge-off. This is one of the worst positions one could put their credit score in. Many people in this situation continue to delay these payments as the damage decreases over time, but I assure you that getting caught up on all payments is in your absolute best interest.
Just hearing the words "collections agencies" naturally puts a bad taste in our mouth no matter how good our credit is. This idea that an entire organization has sought out to retrieve past medical bills or whatever it might be is not appealing to anybody no matter your financial status. However, it's imperative that we jump on these payments promptly.
Having any past debts in collections will make it difficult, is not impossible to get approved for new credit or loans. Knowing that, there are feasible tactics to overcome this financial hardship.
Debt collectors are often willing to soften the blow they have inflicted on your credit score, so use that to your advantage and negotiate strategically. There are too many notable scenarios where debts have been paid off and the poor individual's credit score had nothing to show for it.
Additionally, if the suggested payments for your outstanding balance are simply unattainable, again, you may negotiate with the debt collectors. Don't let them rule you and come out on top. Ideally, debt collectors should delete your past debt entirely once paid up, and in many cases even sooner.
The Unfortunate Consequences of Bad Credit
Keep in mind that bad credit affects more than just attaining a personal loan or buying a car. Having severe credit card debt can make insurance more expensive and even getting a new job unrealistic in many cases. So once you've taken care of solving the bulk of your poor credit issues, focus on actually improving your credit score.
Depending on how severe your prior credit issues were, you may be forced to open a new account; there is nothing wrong with a fresh start. As your available credit might not be what it once was, start small and make frequent, timely credit card payments in full. This demonstrates some initiative from your end and credit card companies with surely take notice.
A great way to quickly build credit without jeopardizing your bank account is to break up your credit card payments, and pay twice a month as opposed to once. This sounds petty, but it looks great on paper and does wonders for your credit score.
Suppose your limit is $1,000 and you max it out and pay it off every month. From the credit card company's perspective, you've used 100% of your credit and that's not great for your credit score even though you're paying it off. Splitting these payments up will allow you to always have available credit and ultimately improve your credit score.
Wrapping Things Up
Beginning in the late '90s, many shady online lenders set up shop to cater to these borrowers with bad credit by hosting their servers overseas and outside of the jurisdiction of local, state, tribal, and federal entities.
Unfortunately, many of these lenders used unfair and deceptive practices. Some of these practices included charging a "renewal" fee that would trick borrowers into believing they were paying off the principal of a loan, or threatening borrowers with criminal prosecution or arrest if they were unable to pay.
In the end, consumers with bad credit still flock to these shady lenders because they are desperate for a payday advance. Regardless of what happens to these lenders in the future, borrowers with no credit, bad credit, bankruptcies, or other major red flags will still seek out credit to make ends meet.
Credit is a touchy subject that shouldn't be avoided. Following these steps will allow you to stay ahead of the curve and live a successful, debt-free future.
Remember! Requesting and getting the money you need is that easy, however, when it comes to borrowing money, you must always do it responsibly!
Keep in mind that quick personal loans, such as short term loans, carry a higher interest rate than conventional personal loans. This is because they are considered risky loans since they are approved without taking into account the credit history of the applicant.
So if you're looking for the best short term loan to suit your needs, consider the options listed in this article and you're guaranteed to find it.
Best Cash Advance Apps
Pros:

App Store: 4.8 – 51K reviews

Pros:

App Store: 4.6 – ‎122.4k reviews
Pros:
App Store: 4.8 – 51K reviews
$150 Welcome Bonus
Pros:
App Store: 4.6 – ‎122.4k reviews