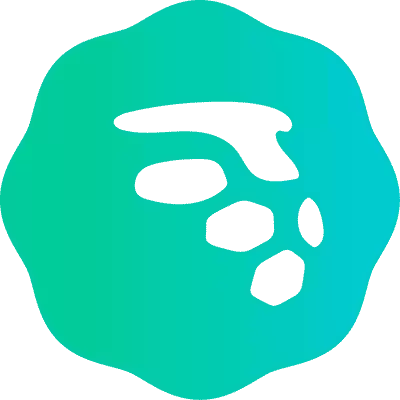 MoneyLion
MoneyLion is a mobile banking that gives you more. Like your paycheck up to two days early with RoarMoney℠ — plus easy ways to borrow, save, invest, and earn. All-in-one app.
Open Account
When people have huge expenses, which arise unexpectedly, they often take personal loans or put those expenses on their credit card to be able to cover for the cost.
This can lead to a high-interest rate which only increases debt for most people. It can also make it difficult for someone to improve their financial situation. This is where MoneyLion can help, and they provide a much better financial option for their consumers.
Since it was founded in 2013, MoneyLion has helped lots of people improve their financial health and to find ways to save more money. In addition, since 2013, MoneyLion has provided over 200,000+ loans to people to help improve their financial life. You can learn more about their loan products here.
For people still struggling with debt repayment and those who are trying to improve their financial security, MoneyLion provides then with options that can help them save money with reduced effort and can help them find better rates. This MoneyLion review will show what you can expect when using the MoneyLion app.
Key Takeaways: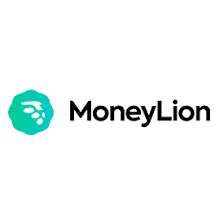 Improve your financial health with the free MoneyLion App.
Provides you with access to low-interest personal loans, helps track spending and savings.
The app provides financial advice to help you improve and control your financial life.
The MoneyLion community has over 2,000,000 members.
What Does MoneyLion Offer?
MoneyLion is a financial service mobile app and website that provides customers with access to low-interest personal loans, helps track spending and saving, and also provides financial advice to customers to help them improve and control their financial lives.
MoneyLion was designed to help people regain full control over their financial lives and it does this by arranging peoples financial information in one location on their smart devices. It is an app that provides many functions such as tracking credit score and spending or helping customers find a lower interest rate.
MoneyLion Plus Loans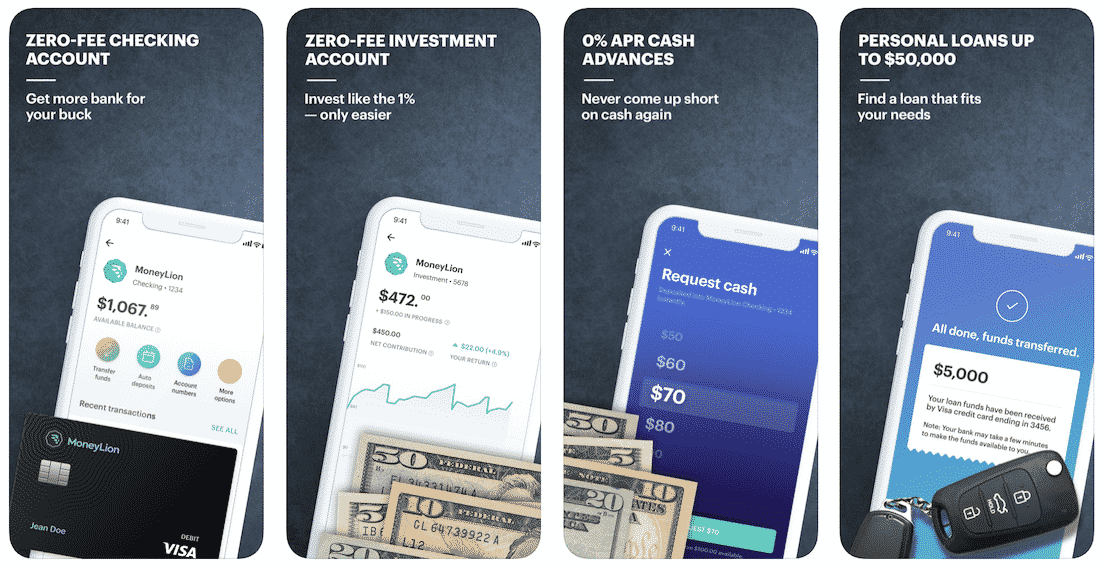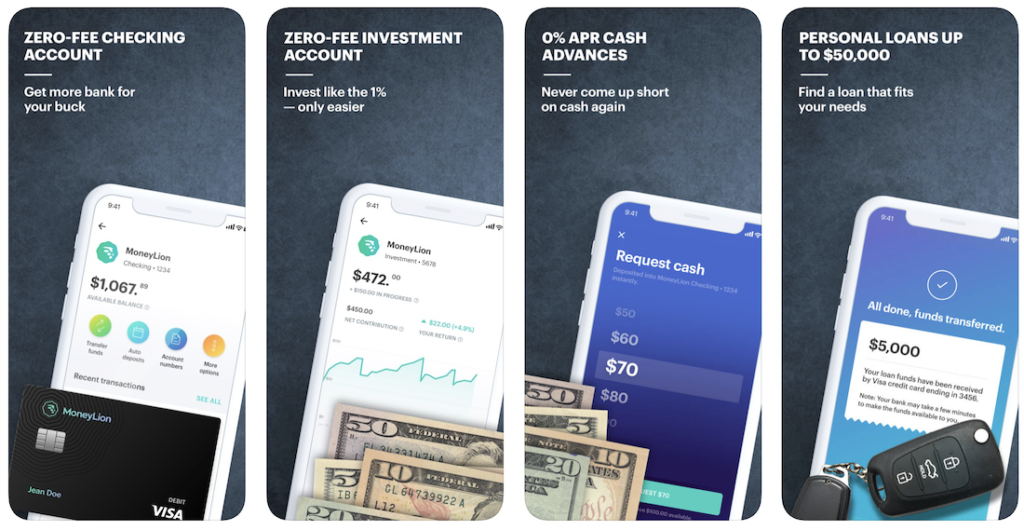 MoneyLion provides loans between $1000 to $35,000 to their customers without the need to provide collateral.
This loan can be used without any restriction.
However, if you are simply looking for a personal loan, you do have other options that can get you funded more quickly:
| Company | Loan Amount | APR | |
| --- | --- | --- | --- |
| | $1,000 to $500,000 | 5.40-35.99% | |
| | $1,000 to $50,000 | 6.95%-35.97% | |
| | $100 to $15,000 | 5.99-35.99% | |
| | Up to $100,000 | 7.99-22.73% | |
MoneyLion's Automated Savings Program
In addition to providing easier ways to save, MoneyLion also helps customers access an automated savings program where their money is being invested in a wealth account.
This means that's customers can take zero interest loans to repay debts and cover other expenses, thus saving money that would have been spent on high-interest loans.
MoneyLion's Credit Tracking
Instead of signing up for credit monitoring programs like Credit Sesame that can impose arbitrary clauses just to provide access to credit tracking, the MoneyLion credit monitoring software is a better option.
In this program, not only will you be able to keep track of your credit records, but you will also be able to improve your credit score by means of other programs which MoneyLion offers to its customers.
MoneyLion Cash Advance
This payday loan app packs a big punch with a plethora of features that can help you. MoneyLion provides you with access to 0% APR cash advances.
How MoneyLion Cash Advances Work:
Download the MoneyLion app and enroll in free MoneyLion Core. Receive your new black debit card in approximately 7 days.
Fund your MoneyLion Checking account with an instant transfer, and then use it everywhere you go with no fear of hidden fees, overdraft fees, or minimum balance fees!
Add direct deposit of just $250 or more to your MoneyLion checking account to unlock instant 0% APR cash advances.
Upgrade your membership to MoneyLion Plus to get any time access to a 5.99% APR credit-builder loan, $1 daily cashback, exclusive perks, and more.
MoneyLion is a wonderful choice for people who want to improve their financial situation, but cannot due to high-interest loan rates and many others.
It helps them take control of their financial lives and improve their savings and can be downloaded for iOS or Android.
MoneyLion's Rewards Program
When customers 'display financial responsibility', they receive endorsements on their MoneyLion accounts.
These endorsements will help them earn rewards such as gift cards to stores such as Starbucks, Amazon, or Walmart.
They can also receive discounts on their loan APR which can be up to 15%.
Customers can display financial responsibility in the following ways:
Verifying their identity by confirming their email address or phone numbers and confirming their social profiles to prevent fraud.
Making sure they make loan payments on time.
Avoiding late fees, increasing saving by 5%, viewing net worth, connecting bank accounts and credit cards, amongst many others.
Increasing credit scores or making sure credit utilization is below 10%.
Writing reviews and getting upvotes on such reviews.
What is MoneyLion Plus?
Cash Advance Apps Like MoneyLion
MoneyLion isn't the only financial app that offers cash advances and banking features. Here are some alternatives and apps like MoneyLion for you to consider: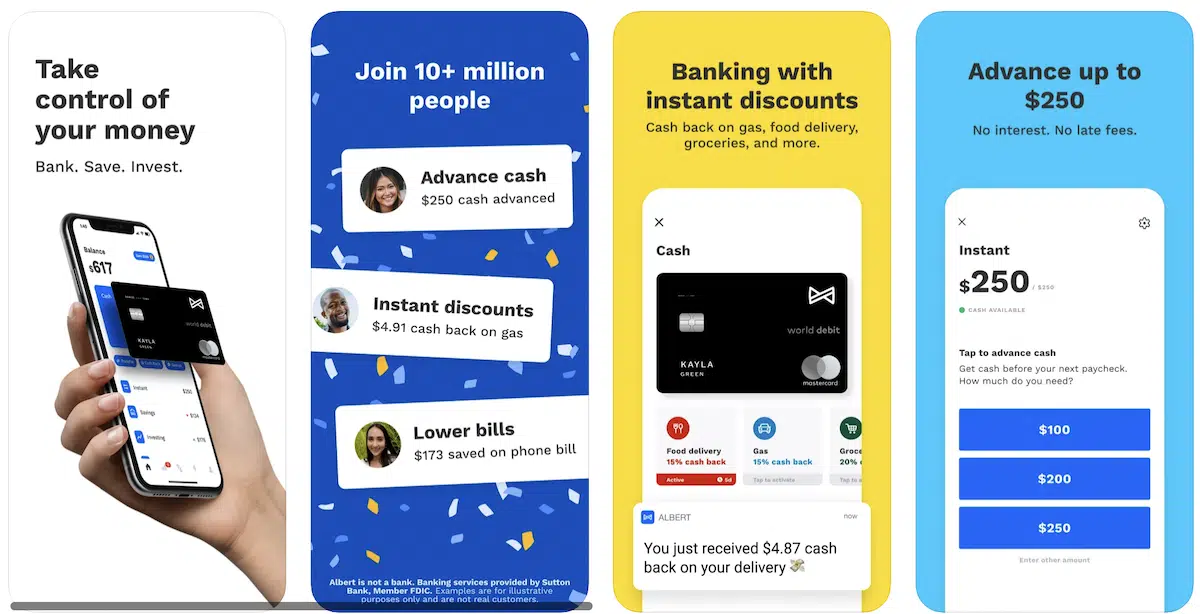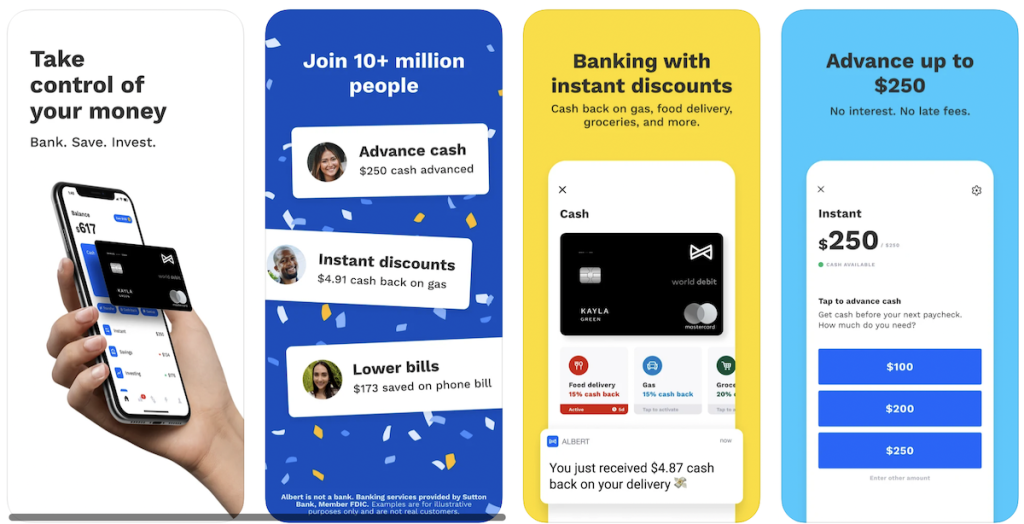 Albert can spot you up to $250 so you can make ends meet. No late fees, interest, credit check, or hidden hands in your pocket. As long as you have a paycheck and have repaid your past advances, you can request up to 3 cash advances per pay period.
Albert is a super app that offers:
Checking account with debit card: Offers one of the best sign up bonus offers currently ($150 for new users)
Savings account: Set your schedule or let Albert analyze your spending and automatically move money into your savings account. (On average, they save people $400 in the first six months.)
Cash advances: Up to $250
Investing: Invest yourself or enable Robo investing
Budgeting: AI-driven auto save feature is a big differentiator and very effective
Genius: Text with a certified financial advisor anytime for a $6/month fee
There's no catch. Albert is legit and is also giving away a $150 cash bonus to new members and another $150 bonus for every person you refer to the financial advisor service.
Where to get it?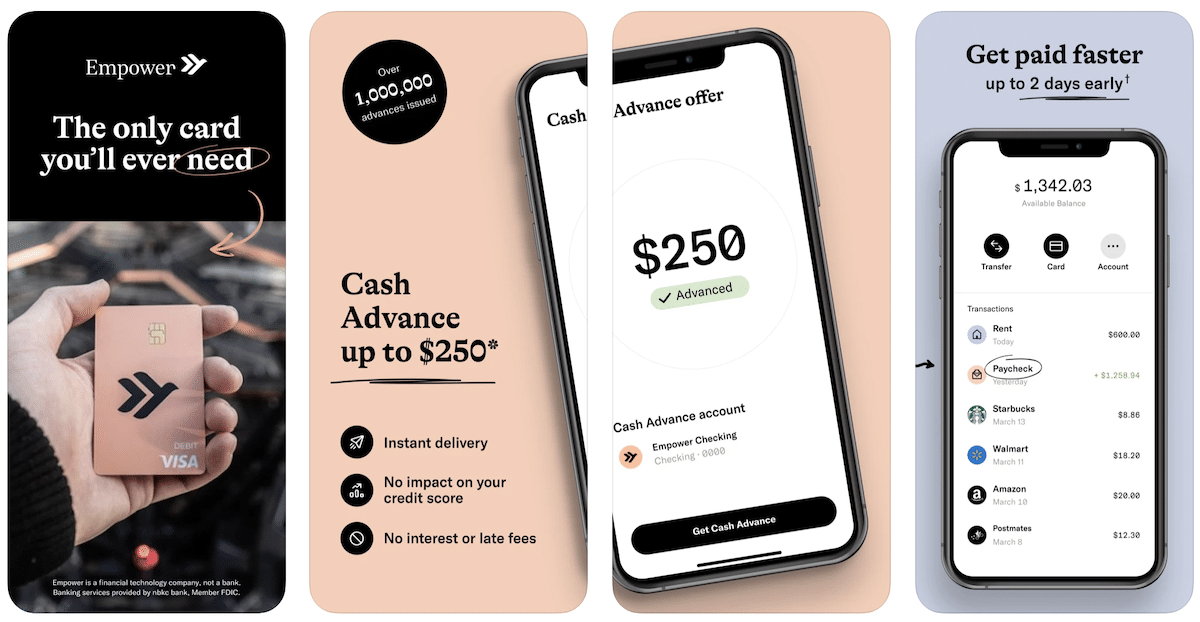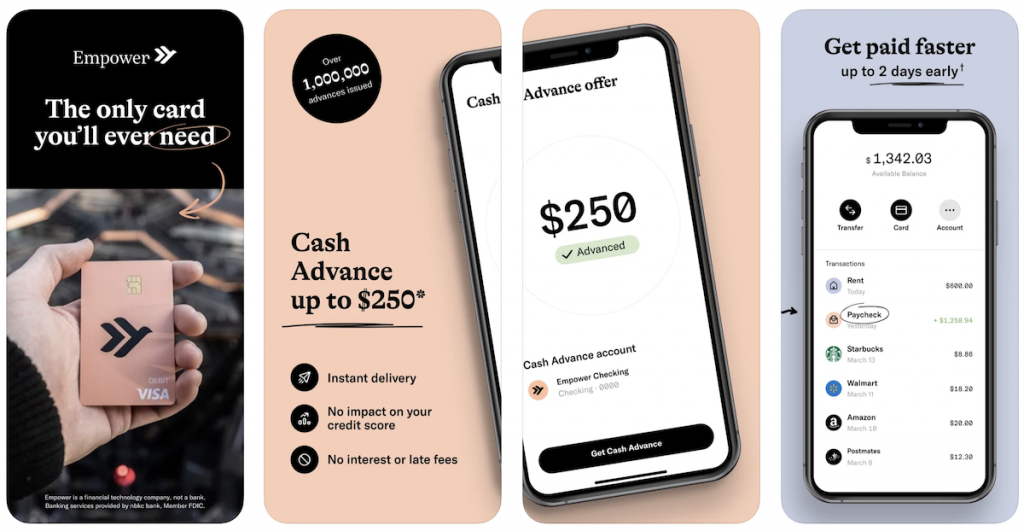 Empower is an application built for today's generation. They'll be there for you every step of the way, whatever comes your way. You may get a cash advance of up to $250 when you need it most by downloading the app, and save for your future.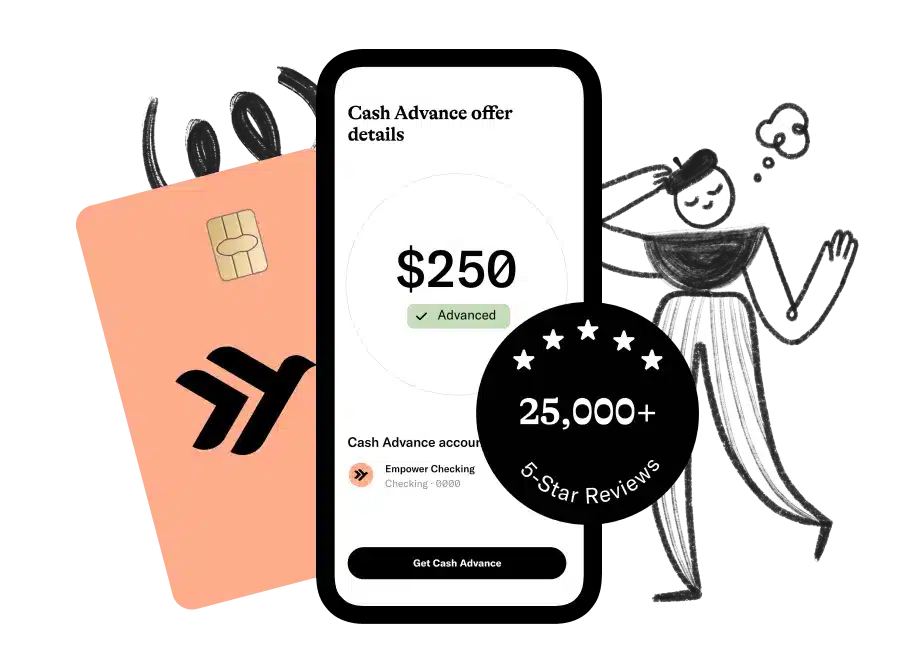 They're always there for you, and they'll get a cash advance up to $250 straight into your bank account. Free instant delivery is available for eligible Empower Checking Account customers with an activated debit card.
To determine if you're qualified to receive a Cash Advance, Empower calculates your bank account history and activity, recurring direct deposits, and average monthly direct deposits.
There are no applications, interest or late fees, or credit checks or risks involved. You simply reimburse them as soon as you receive your next payday. There's nothing hidden about it. It's that easy.
Where to get it?
MoneyLion Review: Is it a Scam or Legit?
MoneyLion is legit and not a scam. This MoneyLion review shows that MoneyLion is a wonderful choice for people who want to improve their financial situation, but cannot due to high-interest loan rates and many others. It helps them take control of their financial lives and improve their savings.