EquityMultiple is a real estate crowdfunding platform that gives investors access to professionally managed commercial real estate.
Best for accredited investors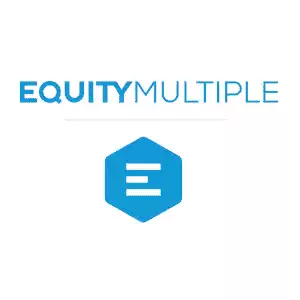 EquityMultiple
They make real estate investing simple, accessible, & transparent for accredited investors. Vetted high-yield projects. $5K minimum investment.
Open Account
What is Real Estate Crowdfunding?
Crowdfunding real estate is a relatively new method, which utilizes crowdfunding to raise capital for real estate investments. EquityMultiple is similar to real estate crowdfunding platforms but strives to offer a higher degree of asset quality, due diligence protocols, asset management, and investor services. U.S. real estate returns have historically outpaced the stock market and real estate offers a variety of indirect benefits, including portfolio diversification, providing a hedge against inflation, and the stability of investing in a tangible asset.
Direct real estate investments, like those offered by EquityMultiple and other investment marketplaces, have historically exhibited less market volatility than public REITs, and do not carry the burdensome fees of private REITs.
Over the past 4 years, EquityMultiple has offered over 120 investments across the country. They have had 31 go full cycle, with most performing in-line with expectations.
They have a Track Record utility that shows the aggregate performance of the portfolio. Anyone can access it after creating an account (which is free).
The majority of their 31 realized investments are debt or preferred equity deals. Investors are entitled to a contractually established flat rate of return (and a target share of upside in the case of preferred equity investments). Their aggregate returns at this point reflect a low-to-mid-teens annualized return range. With $185M invested from their investors to date.
Review of EquityMultiple
EquityMultiple is an online real estate company that allows accredited investors ⓘA accredited investor is an individual with a net worth, or joint net worth of over $1 million, or an annual income of over $200,000 ($300,00 with a spouse). to invest in professionally managed commercial real estate. With the goal of making real estate investing simple, accessible, and transparent.
EquityMultiple allows accredited investors to invest passively in professionally managed real estate across the U.S. with as little as $10,000.
Related: Fundrise Review: Invest in Real Estate with Just $10
Best for REITs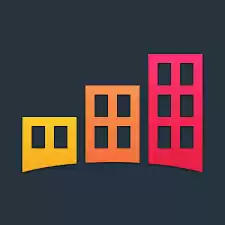 Fundrise
Fundrise is a very easy-to-use app that allows individuals to access crowd-funded real estate investing. This option is best for users who want to make money consistently and let their money make them money.
Open Account
Fundrise Review
Individual investors receive access to private assets that may offer critical diversification and non-correlated returns versus a traditional portfolio of stocks and bonds, while also creating a diversified portfolio of real estate across markets and property types.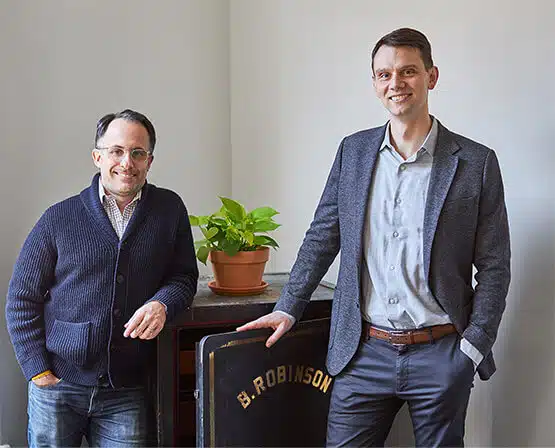 Since their inception in 2015, their investors have participated in over $2.7 billion in real estate transactions. They adhere to a rigorous multi-step due diligence and investment structuring process to help protect investor's interests, accepting only around 5% of the investments that they evaluate.
EquityMultiple offers senior debt, preferred equity, and equity investments for an array of risk/return profiles; and deal flow that spans property types and markets all across the country.
EquityMultiple's investment origination practice focuses on:
Commercial properties in thriving markets with current cash flow.
Short-term loans and preferred equity investments, where investors are entitled to a strong APR or current preferred return.
Value-add projects with construction components and more aggressive business plans, with a priority on investments that have a clear path to stabilization and cash flow to investors.
Minimum Investment
$5,000- $25,000 (most often $10k)
Fees
Varies by investment but ranges from 0.5% to 1.5% and is most typically 1%.
Time Commitment
Varies by Investment: 6 months – 10+ years.
Most preferred equity and debt investments have a term of under 3 years.
Private fund investments often have redemption options.
Accreditation Required
Yes
Investment selection
Senior debt, mezzanine debt, preferred equity and common equity, Opportunity zones, Private Funds, 1031 exchanges
Property Types Including (but not limited to):
Multifamily Office, Industrial, Self-Storage, Car Wash, Cannabis Facilities, Retail (anchored by grocery, pharmacy, or other essential products/services) Mixed-use, Hotel, Senior Living Facilities, Student Housing, Data Centers
Regions Served
50 states
Investing with a Self-Directed IRA?
Yes
1031 Exchange & Opportunity Zones
Yes
Pre-vetted
Yes
In-house Asset Management, Investor Relations & Real estate Teams
Yes
Customer support options
Phone, email and chat Monday through Friday, 9 a.m. to 8 p.m. Eastern.
EquityMultiple compared to other real estate crowdfunding platforms
EquityMultiple provides rigorous underwriting, dedicated Investor Relations Team, and in-house Asset Management services that help guide investors and investments through the entire lifecycle. They focus on strong returns, preservation of capital, and providing transparent reporting, managing everything in-house.
They offer investments into core CRE asset classes (multifamily, office, and industrial) as well as more niche asset classes like self-storage, assisted living facilities, or car washes, that may offer a recession-resistant investment thesis.
Most other platforms don't offer this breadth of investment offerings or in-house support. They also just recently launched some Private Fund products. Giving their investors even greater options for diversification. Below is an EquityMultiple review of their valuation proposition.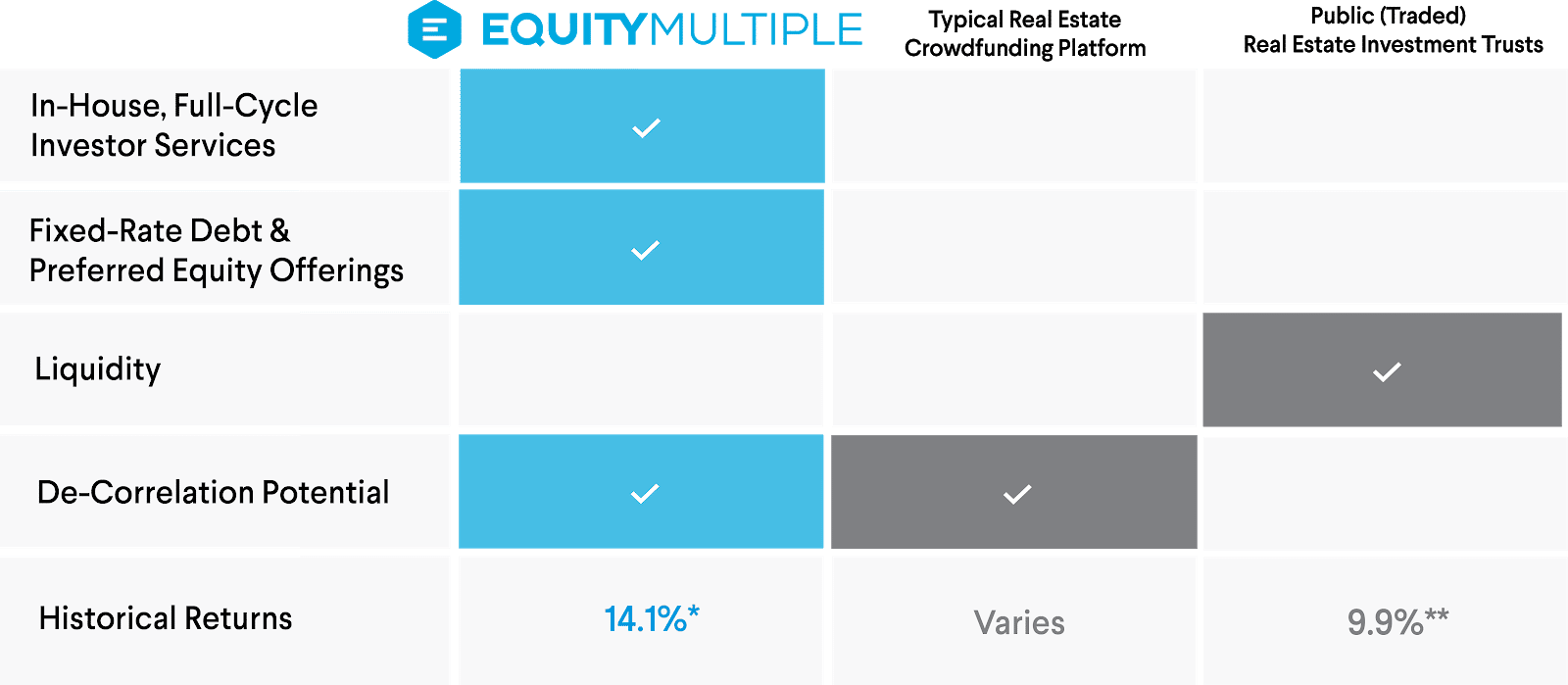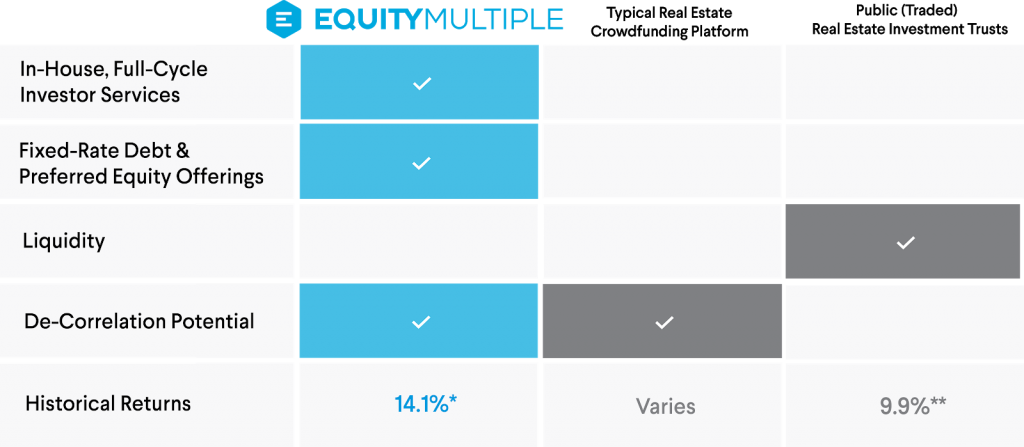 Related: Groundfloor Review: Invest in Real Estate with as Little as $10
What kinds of properties can I expect on EquityMultiple?
They offer commercial real estate investments managed by experienced companies and overseen by their in-house team.
Property types, including (but not limited to):
Multifamily
Office
Industrial
Storage
Car Wash
Cannabis Facilities
Opportunity Zones
Retail
Mixed-use
Senior Living Facilities
Student Housing
Data Centers
They offer a range of investment structures, including debt, preferred equity, equity, fund investments, and tax-advantaged real estate investment offerings.
EquityMultiple Review 2023 Portfolio Makeup
Senior Debt: 12%
Mezzanine Debt: 9%
Preferred Equity: 45%
Common/JV Equity: 34%
This diverse portfolio of assets spans 51 geographic concentrations across the United States, reflecting a network of 62 lender and sponsor partners.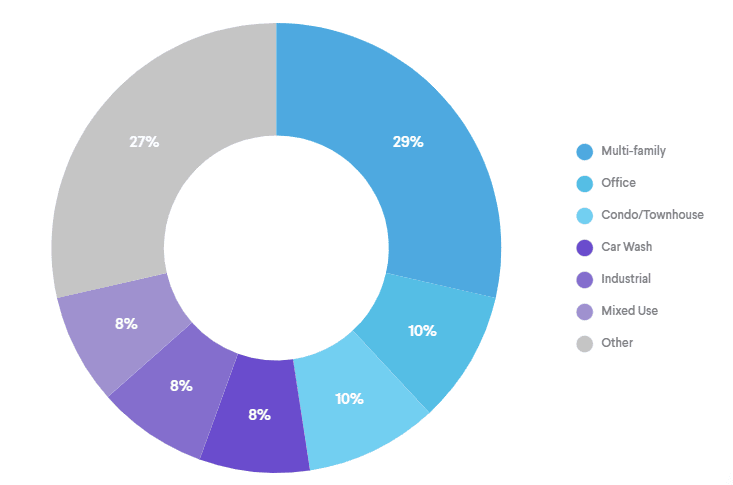 Breakdown of target return ranges:
Senior Debt: 6-11% net return to investors.
Preferred Equity: 6-12% net current preferred return and 11-17% total net preferred return, including an accrued return portion.
Common Equity: 14%+ net IRR (target IRRs can vary substantially based on risk factors).
EquityMultiple also offers Opportunity Zone Funds, 1031 Exchanges, and Mezzanine or Subordinate Debt investments. Therefore, this is not an exhaustive list of structures or target return ranges.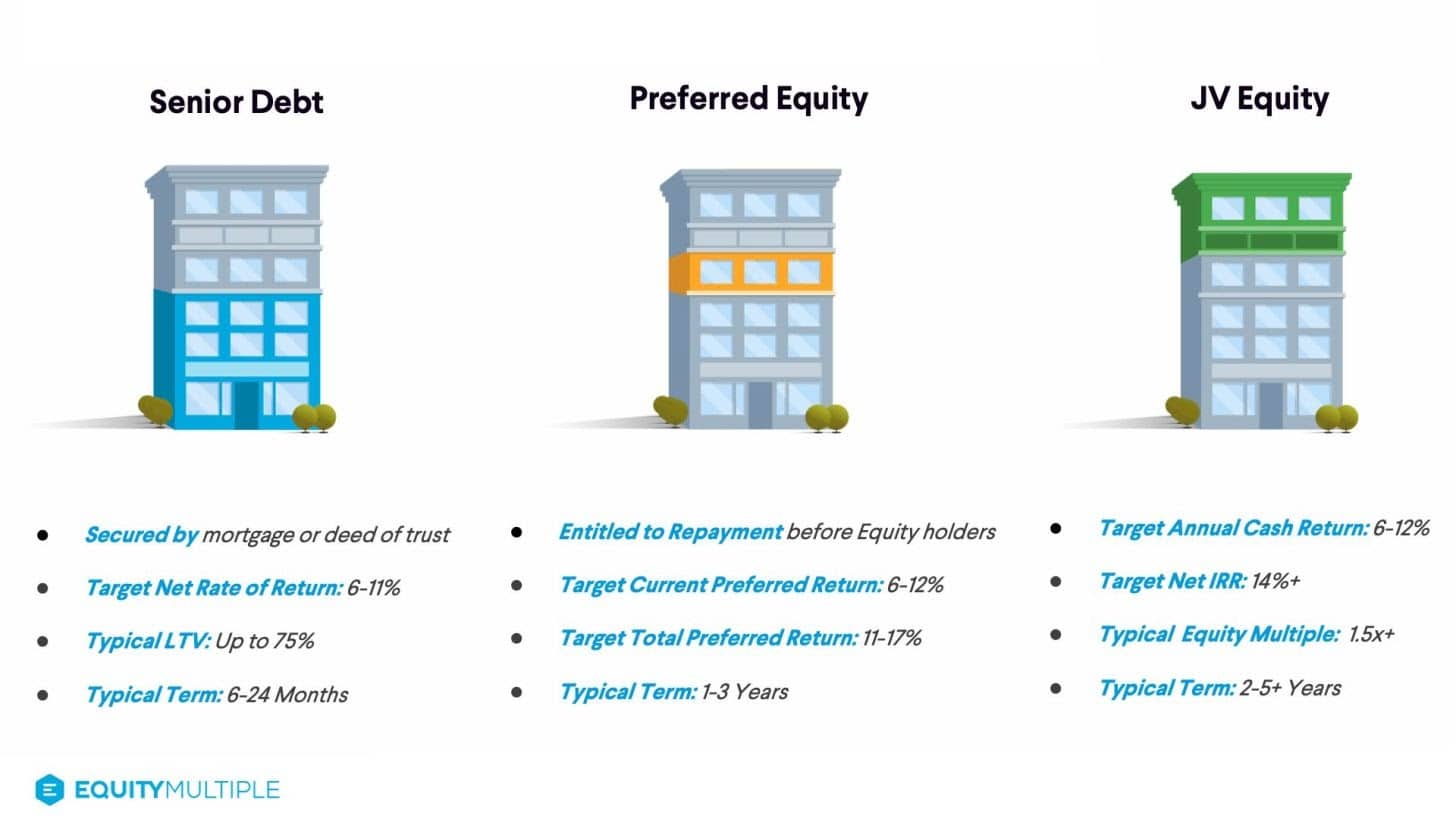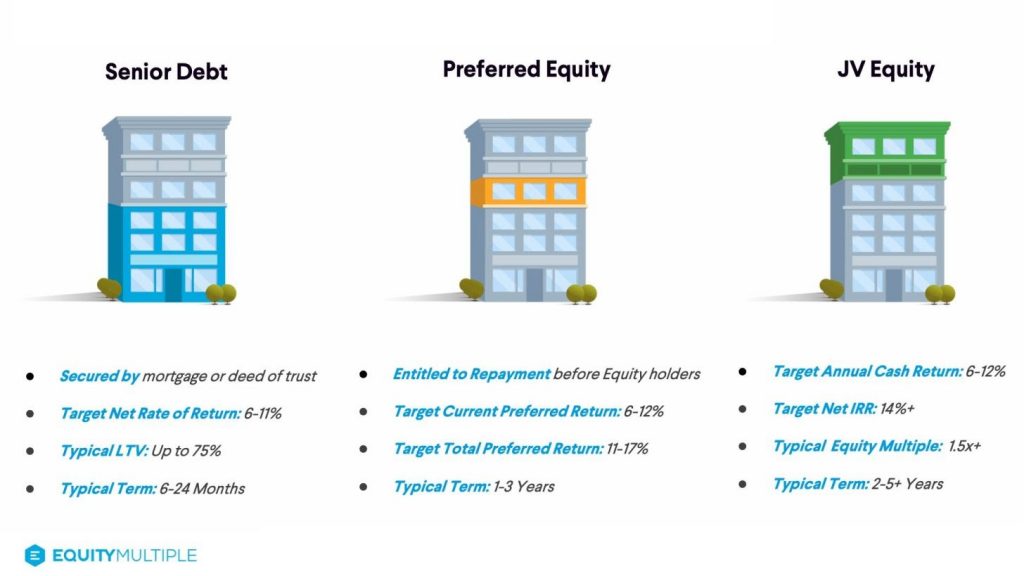 What's the difference between Preferred Equity and Equity?
Preferred Equity is a class of ownership that has a higher claim on the assets and earnings of a property than common equity, but is subordinate to senior and junior debt. Preferred equity holders have a preferred right to payments over regular (common) equity holders. For preferred equity real estate investors, this capital structure provides the opportunity to capture a fixed rate return with priority of payment and some upside.
Common Equity is the riskiest and most profitable portion of the real estate capital stack. Typically the developer or sponsor will be required – by the lender and/or by other equity investors – to invest their own money as some portion of the equity to have "skin in the game". Equity investments carry the greatest risk, because investment agreements entitle every other tranche of capital to be repaid before common equity holders. However, if the property does well equity investors usually have no cap on their potential returns. In real estate, equity is typically structured so that all investors earn a preferred return until they hit a certain annual return hurdle (i.e., 8%). For profits beyond this hurdle, the developer will earn a disproportionate share of the profits (i.e., 40% of all the remaining profit), while investors receive the rest of what's left pro-rata.
To learn more about the positions in the capital stack, refer to this article.
EquityMultiple Fees
EquityMultiple presents all fees associated with each investment offering, in full transparency, within investor documents found at the bottom of each offering page.
Equity investments are assessed an annual asset management fee of 0.5% – 1.5%. EquityMultiple typically keeps 10% of profits on realized equity investments once investors have received all principal. This helps them further align interests as they seek to maximize returns on behalf of investors.
Due-diligence and Pre-vetting Process
EquityMultiple sets themselves apart in their strict pre-vetting process. Each investment must pass a rigorous, multi-phase diligence process. These are the main steps their team goes through when looking to deliver a highly compelling investment offering:
Sponsor Vetting. They only work with sponsors and lenders who possess an extensive track record of delivering solid returns. The sponsors must have specific experience within the same asset class, market, and strategy as the investment presented to EquityMultiple.
Investment-Level Diligence. Analyzing hundreds of attributes, stress testing the sponsor's assumptions, and conducting their own return modeling and risk assessment based on a deep dive of market comps and other data sets.
Investment Structuring. Their team has decades of real estate law and finance experience. They work closely with their sponsor partners to structure investments such that they offer investors compelling potential risk-adjusted returns. In most cases this also entails a preferred return and near-term or immediate cash flow.
Ongoing Asset Management. They monitor ongoing progress of the investments through to exit. With frequent, transparent performance reporting for investors. Continually working with sponsor partners to find solutions to any unforeseen challenges.
All investments must pass a unanimous vote from their Investment Committee. They have accepted fewer than 5% of the investments presented to them.
How are investments structured?
Equity and preferred equity investments entail establishment of a special purpose vehicle – an LLC. This entity invests into each deal, typically as an LP (limited partner). They do this to ensure bankruptcy remoteness; if EquityMultiple were ever to cease operations (which of course they do not anticipate) those investment entities would be taken over by a third-party manager.
Preferred equity or equity investments, they structure the maximum degree of protections possible for investors. They often hold some recourse in the unlikely event of any bad faith actions on the part of the sponsor. This is a big benefit to their model versus investing directly with sponsors.
EquityMultiple Performance
Over the past 4 years they have offered over 120 investments across the country totaling 181M invested from investors. 31 Investments have fully exited.
They provide a Track Record utility page that shows aggregate performance of the portfolio. Anyone can access after creating an account (which is free).
EquityMultiple Security
It can be concerning to hand over so much personal information to a company, especially when all of that info is transmitted online. But EquityMultiple takes your security seriously, and goes to great lengths to protect any data that you hand over.
EquityMultiple has bank-grade protocols in place that safeguard your information during transmission and storage. Their systems pass FDIC and retail banking compliance tests, and everything is encrypted with state-of-the-art technology.
EquityMultiple Customer Service
As you go through the setup and investment process, you'll likely see live chat prompts pop up on the right side of your screen. If you have any questions and want to chat with a real person, you can use this screen to ask away. They also have dedicated Investor Relations representatives assigned to each investor on their platform. Investors are able to schedule calls and talk directly to their team.
Recap – EquityMultiple Highlights
Accredited investors looking to diversify through real estate.
Those who can comfortably invest $10,000 or more.
Individuals who want access to commercial real estate.
Accredited investors only: Accredited investors are defined as individuals with a net worth, or joint net worth with a spouse, of more than $1 million (excluding their home's value), or an annual income of more than $200,000 ($300,000 with a spouse) in each of the past two years, with the expectation of maintaining that income going forward. Those with certain professional certificates or credentials may also qualify as accredited investors.
High investment minimum: A $10,000 minimum, and additional shares are typically offered in increments of $5,000 above the minimum. The minimum for investments made through a self-directed IRA is $20,000. EquityMultiple does occasionally offer investments with a minimum as low as $5,000.
Specialized investments: EquityMultiple offers senior debt, mezzanine debt, preferred equity, common equity, opportunity zones, 1031 exchanges, and private fund offerings.
The biggest differences between them mostly have to do with risk level and payment priority order. Senior debt has the lowest level of risk and is paid out first, then mezzanine debt, then preferred equity and finally common equity — which offers no recourse if a borrower defaults, but has uncapped potential returns if the investment performs well.
Opportunity zones are tracts of land selected by the state and federal government that are designated for economic development. You can invest in opportunity zones through a tax-advantaged investment called an opportunity fund.
1031 exchanges allow real estate investors to use proceeds from the sale of a real estate investment to defer paying a capital gains tax when they buy an investment property "of like kind."
Investment time frames: The investment time frame varies by asset. EquityMultiple offers a range of investment structures. Here are the typical hold periods for each:
Senior Debt (flat rate of return): 9 to 24 months.
Preferred Equity (flat rate of return): 12 to 26 months.
Common Equity: 3 to 7 years.
Funds: vary.
Opportunity Zones: 10 years or more (in order to reap maximum possible tax benefits).
Easy-to-use platform: Accredited investors start by creating an account. After receiving an email confirmation, you can register (which includes self-certifying that you are, in fact, accredited — though you won't need to provide documentary evidence of this) and immediately start reviewing the investment offerings. Signing up for an account doesn't require making a deposit, but if you decide to invest, you can link the funding source online.
Getting Started With EquityMultiple
One of the big benefits of crowdfunding platforms is the ease and convenience of investing and managing your investments online. With EquityMultiple, the entire process takes place on the online platform.
It works like this:
Register for the platform and confirm accreditation.
Browse live offerings.
Review investment details and choose a deal that fits your investment objectives.
Complete your account setup and link your bank account to fund investment choices and receive distributions.
Complete the investment "checkout" process: E-sign documents, and fund your investment.
Once you've confirmed your accreditation you can review current offerings and decide what type of asset class, location, potential return, and position in the capital stack before making your first investment.
Once you've invested, you can:
Monitor your investment performance on the "My Portfolio" page.
Receive regular asset management on all your investments through the "My Activity" feed.
Receive earnings directly through ACH bank transfer.
View quarterly investor updates on asset performance.
For further questions, their Investor Relations Team is always available to answer questions. To learn more and explore the track record in depth, create an account on EquityMultiple platform today.
Best for accredited investors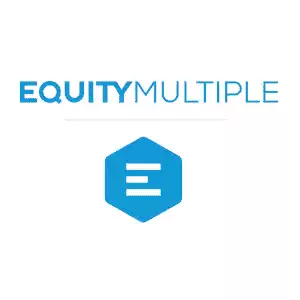 EquityMultiple
They make real estate investing simple, accessible, & transparent for accredited investors. Vetted high-yield projects. $5K minimum investment.
Open Account
More Real Estate Investing Reviews
Explore these resources for quick cash
These apps help you get your paycheck early and can help you borrow money instantly. I mean you worked today, get paid today.
Pros:

App Store: 4.9 – ‎136k reviews

Bonus: $150 welcome bonus

Pros:

App Store: 4.8 – ‎86k reviews

Receive up to $250 today
#1
Pros:
App Store: 4.9 – ‎136k reviews

Bonus: $150 welcome bonus
#2
Pros:
App Store: 4.8 – ‎86k reviews

Receive up to $250 today