Are you an investor seeking to maximize your returns through dividend investing? Look no further! In this article, we present a comprehensive list of the best dividend trackers available in the market.
These powerful tools offer invaluable insights and real-time tracking capabilities, allowing you to monitor your earnings, track dividend payments, and make informed investment decisions.
Whether you are a seasoned investor or just starting out, our curated selection of top dividend trackers will empower you to navigate the dynamic world of dividend investing with confidence.
So, let's dive in and discover the essential tools that will help you optimize your dividend portfolio and achieve your financial goals.
Top Dividend Tracking Tools
As an investor, you need to track your dividend income to see if it's growing or not. Aside from that, following your dividend will help you decide if you should reinvest your income or not.
If you're looking for a dividend income tracker, here are some you can use:  
1. Dividend.com 
Dividend.com specializes exclusively in dividends, making it an ideal choice for investors seeking to manage and track their dividend income effectively. This tool is particularly beneficial for those aiming to maximize their dividend earnings. It features a dividend assistant that enables easy synchronization with your brokerage account and an analytical tool designed to align dividend-paying stocks with your monthly financial objectives.
Additionally, Dividend.com offers an Ex-Dividend date tracker for monitoring upcoming dividend payments. Another standout feature is its Compounding Returns Calculator, which provides valuable insights into potential earnings growth from stocks and reinvested dividends.
2. Empower
One of the most popular investment tracking apps is Empower and it's 100% free to use. With over 17 million users and assets surpassing 1.3 trillion, Empower offers a wide range of features to help investors manage their portfolios effectively.
Empower allows users to track various types of investments, including dividend income. Whether you have a diverse portfolio or focus on specific stocks, the app enables you to monitor the progress of your dividends with ease. The app provides simplified graphs that display the performance of your dividend earnings, making it convenient to track and analyze your returns.
Additionally, Empower offers risk-level information to assist you in balancing your investment portfolio. This feature helps dividend investors make informed decisions about reinvesting their dividends and optimizing their returns. Moreover, Empower allows users to set the desired period for tracking and reporting dividend earnings, ensuring accurate and timely dividend alerts.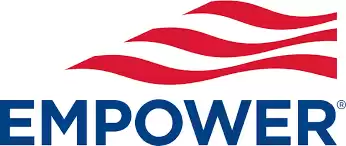 Empower
Empower may not offer a specialized tool for tracking dividends, but it allows you to link your accounts that generate dividend income. Once connected, you can monitor all your investment returns on a single platform. Additionally, Empower offers the flexibility to tailor the tracking to specific time periods, enabling you to view your dividend earnings for those selected intervals.
Open Account
Empower Review
3. Motley Fool
Motley Fool is a valuable resource for obtaining reliable information on dividends. While the tool doesn't offer a dividend tracker, it still empowers you to make informed decisions that can enhance your dividend strategy.
By utilizing the program, you gain access to essential information that aids in determining whether to reinvest your dividends or withdraw your funds.
Additionally, the platform provides a comprehensive newsletter that keeps you updated on the latest stock market developments, including upcoming dividends that may pique your interest. Stay ahead of the game with Motley Fool and maximize your dividend potential.
Consider reading our Motley Fool Stock Advisor review to learn more about the benefits.
Special $79 Stock Advisor Introductory Offer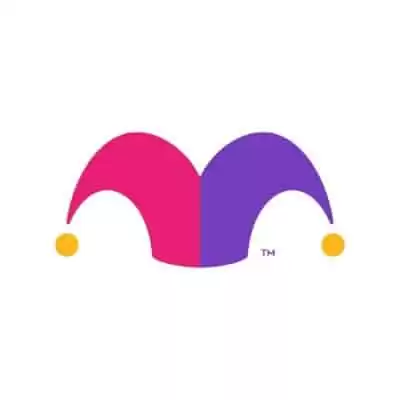 4. Morningstar Investor
Morningstar is another comprehensive investment tracker app you can use to manage your portfolio. One of the highlighted features of the tool is the Portfolio X-Ray which gives you a breakdown of your holdings.
Portfolio X-Ray takes a look at your investments to show how your asset allocation is holding up, so Premium members can rebalance with confidence. It also lets you evaluate investment ideas, which is useful as market turbulence has revealed numerous buying opportunities across sectors, and Premium membership unlocks all the premium data and ratings.
With the different tools it provides, you can easily use MorningStar as a stock dividend tracker and increase your passive income from these investments. MorningStar has assembled the most popular screeners for Premium members so you can dive right into the best research and investment ideas.
Taking a 14-day free trial of Morningstar Investor while saving up to $100 is the best way to sample all the ways they can help you find, evaluate, and monitor your investments.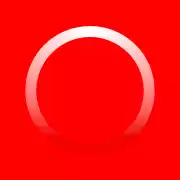 Morningstar Investor
For individuals who actively manage their own portfolios, Morningstar provides a wealth of resources to enhance their investment decision-making process. With its extensive research, analysis, insights, and commentary, investors can develop confidence in selecting suitable investments, establishing an optimal asset allocation, and building a diversified portfolio.
Start Free Trial
5. Robinhood
Robinhood is another popular app because it caters to beginners to expert traders. One of the software's best features is that you get real-time progress on the stocks or dividends you choose and watch how these perform over a certain period.
It also alerts you every time you earn a dividend from your stocks. You can also set it up to instantly buy the stock you want from the dividend income you gained.
It also shows dividend history so that you can track dividend performance.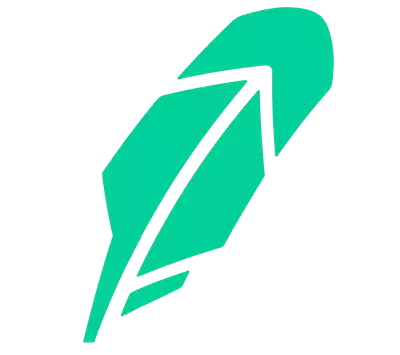 Robinhood
Robinhood has commission-free investing for stocks, options, ETFs, crypto, and tools to help shape your financial future. Sign up and get your first stock worth between $5 and $200, free.
Open Account
Robinhood Review
If you want a simple and straightforward tool to track your dividend, you can use Sharesight. It has a smooth and powerful interface you can use to create graphs or charts to track your dividend income and other investments.
You can even use the tool using a smaller screen, and you'll still be able to see all the graphs and read the charts.
The app also factors dividends into your total annualized return. With this information, you get an accurate picture of how your dividends are doing, and it makes it easier to track dividend investments.
7. Finbox 
For those who have a diverse portfolio, Finbox is one of the best apps to use. It's a good tool to use if you have a combination of short- and long-term investments.
You can easily track your dividend earnings by using their add-ons from Google sheets so that you can create different financial models. Finbox also provides real-time information regarding companies and their market performance.
8. Yahoo! Finance 
Yahoo! Finance is one of the basic tools many people use today. It has an intuitive interface that's easy to use and understand.
You can also compare stocks in real-time. If you want to check your dividend stocks, you can zoom out your full-screen chart. With this chart, you can track dividend performance and make comparisons easily.  
9. SigFig Portfolio Tracker 
SigFid is an investment advisor tool, but it also comes with a free Portfolio tracker tool that you can use to track your dividend investments. The tool sends a weekly email to inform you of the performance of your stocks.
The email includes graphical data to help you understand the trends. It also provides the latest news regarding your investments.
Although it doesn't give you advice regarding investments or portfolio management, you can still track dividends through stock performance reviews in real-time. 
10. TrackYourDividends.com 
You can visit TrackYourDividends.com and enjoy its many features which are very simple to use. The system easily and securely tracks the performance of dividend portfolio.
You can also see total weighted yield and yield on cost.
The tool is free and has no hidden charges. It also helps you diversify your portfolio by helping you determine which stocks or sectors are overweighted or underweighted.
It has a dividend dashboard that gives you everything you need to understand your dividend portfolio.
11. Divplan: Dividend Tracker and Calendar 
Divplan has a dividend tracker and calendar so that you can calculate and control your payment schedules. It provides all marker data or stocks and bonds from the leaders of the market.
It also shows real-time data for your funds. The tool offers you the latest trends in the market, and you can also choose which company or stock you want to monitor.
12. Stockmarketeye 
Stockmarketeye is another valuable tool to help you plan and diversify your dividend income. You can easily monitor your portfolio and also check and analyze your profit and loss performance.
You can also compare their current yields and payout ratios.
You can also view the stock in the chart to check how much the last dividend payments were. You can also track individual securities like dividend amount, yield percentage, and forward dividend amount.
Aside from checking individual holdings, you can also track how your whole portfolio is doing.
What Are Dividends?
A dividend is a distribution of profit from a company to its investors. Generally, when a company earns surplus or profit, it can legitimately distribute a percentage of that profit to its investors as a dividend.
The company usually reinvests any amount not returned to the business.
The shareholders and Board of Directors determine the dividend policy of any given company. Dividend yield can also be determined by looking at the financial statements of the companies in question.
All publicly-traded companies are required to provide their shareholders with complete and accurate financial information regularly.
This financial information enables investors to assess the profitability and viability of a company. Accordingly, investors look for companies that can sustain their current market share position which may be affected by general market conditions, industry trends, prevailing interest rates, and other economic factors.
One of the reasons companies give out a dividend is to increase the faith of the organization's retail investors. Another is to show investors that there's company growth and future earnings when they invest more in their stocks.
There are different types of dividends:
Cash Dividends
Cash dividends are payments made by a company to its shareholders as a portion of its profit over a given period. This is usually done to increase the share price by reducing the company's rate of interest and creating additional retained earnings.
These dividends are classified as income by the shareholders, depending on the amount they invested in the business and the rate of return they enjoyed from the investment.
Stock Dividends
When a company issues additional shares to its common shareholders without consideration, it's called a stock dividend. It's also considered a stock dividend when the company issues less than 25% of the previously issued stocks.
Property Dividends
A company can also issue non-monetary dividends to its shareholders. If a company issues a property dividend, it would be recorded against the asset's current market price, which is distributed.
As the asset's market price is expected to be below or above its book value, there would be profit or loss that'll be entered into the books. Companies are forced to issue property dividends to manipulate taxable income intentionally.
Liquidating Dividend
A liquidating dividend is a non-dividend distribution paid by a corporation to its stockholders during its complete or partial liquidation. Typically, liquidating dividends are paid only out of a company's profit.
Instead, most companies distribute the whole amount of investors' equity during the distribution. The distribution amount is usually based on a formula provided by the company.
It's generally based on the company's net tangible assets divided by the current market price per share of the equity.
Scrip Dividend
A scrip dividend, also referred to as a free-dividend issue or capitalization issue, is essentially issuing new shares of the company for free to existing investors without any payment to the shareholders.
The distribution of scrip dividend depends mainly on the nature of the issues of securities underlying the dividend. Usually, the dividend is distributed twice each year (once in the first fiscal year and once in the second fiscal year).
Under the MIP or minimum investment fund rule, the company has to issue a minimum number of scrip units regarding each issue of its securities.
Best Trackers for Dividends
Investing in dividends is one of the most common investment strategies used today. Investing in dividends can be very profitable for savvy investors.
To effectively grow your money through dividends, you need to use dividend trackers. These dividend trackers help you monitor your earnings and the performance of the dividends through time.
Having a better understanding of your dividend income's performance helps you make wise decisions on whether to reinvest or not. It also helps to learn more about how you can diversify your portfolio and how your dividend income affects your portfolio's performance.