Your credit score is a number just like your birthday, your age, your weight, your income, and any other number associated with your life. However, when it comes to credit scores, the higher they are, the better.
That's because credit scores are one of the biggest factors in determining your creditworthiness. In other words, your credit score demonstrates how financially responsible you are with money.
Did you know that in 2021, the United States population held a combined $4.4 trillion in debt? We most often associate debt with credit scores, because a credit score dictates whether or not you get a loan, and which interest rate you qualify for if you do.
Downloading a credit score app can help you figure out what your score is and potentially how to improve it for better interest rates down the road. Lenders are much more willing to work with someone who has a higher credit score, whether it's for a house, car, or any other large purchase.
Are you ready to learn more about the best credit score apps? Let's get started!
What is a Credit Score App
A credit score app and a credit monitoring app are two different things, but a singular app can do both. If that's not confusing enough, there are times when you might need to go beyond monitoring to dispute false information that contributes to your credit score, which can be found on your credit report.
Credit reports detail every instance of credit you've had for a specific amount of time. The credit score associated with those accounts demonstrates how you handle credit, specifically paying back things like personal loans and short-term loans.
Monitoring your credit is a passive act. It's more about making sure your score doesn't change (for the worse) and responding appropriately if and when it does.
For example, you can monitor your credit and potentially find that your identity has been stolen. Most credit monitoring apps are free to use since you only need to access the information periodically.
Credit score apps require a social security number to verify your identity and pull your credit scores. Some apps may retrieve your credit report from one credit bureau, while others pull it from two or even all three credit bureaus.
Just as we discussed in our list of credit card safety tips, be sure you know to whom you're giving your personal information before you enter it into an app. Sophisticated scams could trap you into providing your information so they can steal your identity.
How to Use Credit Score Apps
One of the biggest financial tips we have for millennials looking for a home is that they should monitor their credit and use free credit score apps to ensure they know what their score is. You can also use a credit score app at any age to check it before making any large financial decisions.
Credit scores are the reason why the best credit cards for 18-year-olds target those who have no concept of what their score really means. A lower credit score puts you at a disadvantage in qualifying for low interest rates.
In a time of rising interest rates, a higher credit score qualifies you for a lower lump sum of interest after the loan has been paid off. If you're unsure of how to pay off credit card debt, the first step is negotiating a lower interest rate with a credit score higher than the one you had when you first applied for the card.
Many people also use credit score apps to monitor their credit and identify any threats. Some will even simulate what would happen should you open another credit card, pay off all your balances, or take out an auto loan.
If it's your credit report you're worried about, know that by law, you can request a free yearly report without fear of penalty. Simply visit AnnualCreditReport.com and enter your information to receive your free credit report from all three reporting bureaus.
10 Best Credit Score Apps
No matter what your credit score is or how good or bad your credit report looks, these 10 best credit score apps can help you keep an eye on your credit. If you haven't looked at what your credit score is lately, download one of these apps to check it today.
CreditWise is technically a Capital One service that allows you to monitor your credit report and score weekly. You can use CreditWise for free without having a Capital One account. 
CreditWise features a credit score simulator and alerts you to changes in your credit score. It pulls your credit report from both TransUnion and Experian and monitors the dark web for your personal information as well.
Get your credit score now. No credit card required.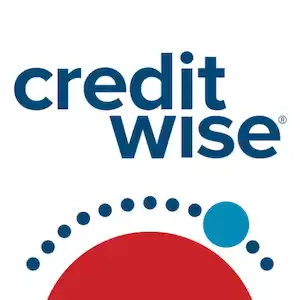 Monitoring your credit score weekly is possible with Credit Karma as well. Credit Karma pulls from Experian and TransUnion to give you an estimate of your score, which many have reported as nearly accurate every time.
In addition to an overview of what's in your credit report, Credit Karma also offers the chance to link your credit card accounts to track your spending in a single place. However, you can't lock your credit card from this particular dashboard.
If you've never read a credit report before, Credit Karma explains which factors affect your score, from payment history to credit utilization. It also alerts you of data breaches when it comes to your personal information.
Get your Free Credit Score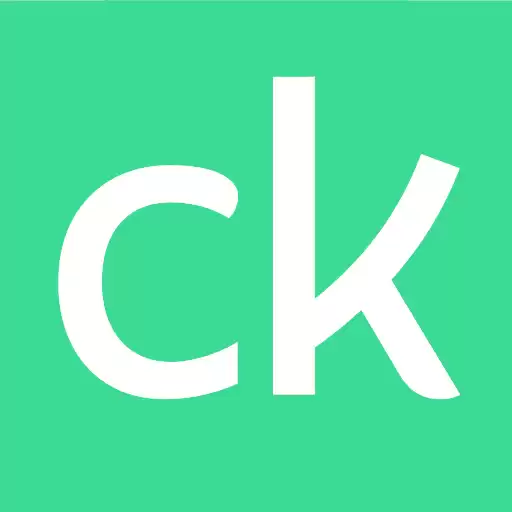 Creating a Mint account is free. Once you verify your identity, you can easily see your credit score and report instantly.
Mint also provides a guide to help you decipher the various factors that go into your credit score. The app suggests recommendations for increasing that number, including credit cards you are eligible for that could potentially bump up those numbers.
This all-in-one personal finance app is free but you'll have to pay $16.99 per month for the upgraded version. With Mint, it's easy to link all your accounts and see your finances in a single place so you can get a better handle on where your money is going.
Mint's credit score check updates every week and includes your VantageScore 3.0 from TransUnion. If Mint detects any errors or potential fraud, the app alerts you of the issue promptly.
With CreditWorks by Experian, you can see your FICO and Experian credit scores for free once a month. Each month, you'll also get a one-time dark web scan and credit monitoring.
CreditWorks also provides the ability to submit and track any Experian credit report disputes as well. You'll need to pay $24.99 per month for the premium plan, but the free version works plenty well.
Though it's advertised as a website, you can also download the Credit.com app to view your credit reports from a single simple dashboard. The reports and scores update every two weeks and Credit.com even grades your credit score factors from A to F based on how you're doing.
Credit.com works solely with your Experian credit score unless you pay for the ExtraCredit feature which costs $24.99 per month after the seven-day free trial. However, both paid and free versions give you a personalized plan you can enact to improve your score over time.
If you pay for ExtraCredit, you'll have the chance to check your FICO scores from all three bureaus. Credit.com also offers to help you restore your bad score, monitor the dark web, provide identity theft insurance, and build positive credit history as you go.
Checking your credit score isn't free with TransUnion. Instead, you'll pay a monthly fee based on what you want from the service.
With a Premium subscription, you'll have access to credit monitoring and identity theft alerts, your TransUnion credit score and credit report, and the ability to lock and unlock your TransUnion and Equifax credit reports. Credit scores and reports are updated daily to provide the most up-to-date information.
Should you encounter identity theft, TransUnion offers $1 million identity theft insurance to help cover costs. While that might seem like a whole lot of money, it's good to have a large pot to draw from should something like that happen.
We've talked about quite a few SoFi products on our site, from SoFi Invest to loans and promotions. Credit Insights by SoFi is yet another service you can use to keep track of your finances when it comes to your credit score.
The rules are simple with Credit Insights. You can track your credit score for free in just a few minutes and earn points every time it goes up.
If a higher score isn't rewarding enough, Credit Insights makes it fun to boost your score and improve your finances at the same time.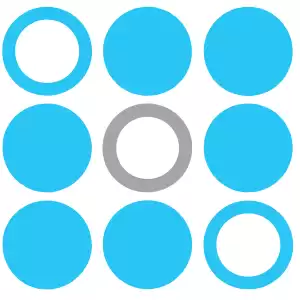 Download myFICO, the official credit-monitoring app from FICO, to check your credit score. While the app is free to download, you will have to choose a subscription to take advantage of all that it has to offer.
For example, you'll pay $29.95 per month to receive quarterly credit reports from all three bureaus. If you want to up that frequency to monthly, it's $10 per month.
You can also choose to receive a one-time monthly report from a single credit bureau for $19.95. This makes myFICO best for those who want to monitor their credit closely, perhaps in preparation for making a large purchase.
Though it's pricier than other apps on our list and doesn't come with a free plan, myFICO does offer $1 million in identity theft insurance. It also provides you with up to 28 FICO scores for mortgage and auto loans as well as credit cards.
Checking your credit score with Credit Sesame is easy. Just choose the free version or one of three available paid versions:
Advanced Credit Plan: Pay $9.95 per month to access daily credit score updates from a single credit bureau or monthly updates from all three bureaus.
Pro Credit Plan: For $15.95 per month, you'll have access to credit monitoring with alerts from Equifax, TransUnion, and Experian. You'll also get 24/7 support from Credit Sesame experts should you find any inaccuracies.
Platinum Protection Plan: Coming in at just under $20, this $19.95 per month plan includes identity monitoring and theft protection services. Credit Sesame will cover up to $50,000 in identity theft insurance.
When you pay for an entire year in advance with Credit Sesame, you'll get a discount on the monthly cost. In most cases, it's a $2-$4 per month difference.
Credit Sesame also includes informational content on personal finance, including credit. The credit scores update monthly and come only from TransUnion.
In addition to personalized recommendations on loans and credit cards, Credit Sesame lets you see all your debt in one place. While that can be a scary sight, it's good to know Credit Sesame helps you set financial goals as well.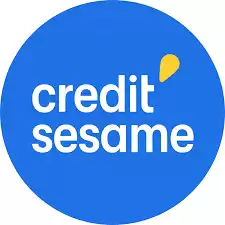 Credit Sesame
Credit Sesame is a personal finance company that provides a free credit score and credit monitoring services to consumers. It also offers tools and resources to help users improve their credit scores and make informed financial decisions. In addition to credit scores, Credit Sesame also provides users with information about their debt, loans, and credit cards, and offers personalized recommendations for financial products such as credit cards and loans based on the user's credit profile.
Open Account
Credit Sesame Review
Free daily credit monitoring is easy with WalletHub. This credit score app pulls your credit report from TransUnion and monitors your credit on a 24/7 basis.
You can also set up alerts with WalletHub to notify you of suspicious activities. Plus, the debt payoff plan option helps you pay down debt for a higher credit score you can use to get a lower interest rate on new debt.
WalletHub does make money from several ads it plays as you manage your credit. However, if you're looking for a way to check your score and pay off your existing debt, WalletHub could be the app to download.
What to Look For in a Credit Score App
The best credit score apps are those that help you learn how to improve your credit score. After all, who wouldn't want to pay less on a loan if their past credit history proved they were a financially responsible individual?
As you look through the apps above one more time, consider those that have the following qualities:
No-cost credit monitoring
Suggestions for improving credit
Real assistance from a real person
Available on both Android and iOS devices
Upgradeable subscription plans with a high-value (free) basic plan
Identity monitoring
Easy-to-use mobile app
Doing one thing (that is, monitoring your credit score) and doing it well is what many of these apps are known for. However, you can still find a few apps worth the download time investment that are versatile as well.
For example, if you choose to download Mint to help you monitor your credit score, you can potentially manage your finances from that app as well. Not only does this save you valuable space on your smartphone, but it can also boost your confidence to gain control of your finances.
FAQs
Does checking your credit score often hurt it?
Checking your credit score often doesn't hurt it unless you're requesting your full credit report more than once per year. If you use any of the credit score apps above, you won't be penalized for monitoring your score.
Do credit score apps let me see my credit scores from all three credit bureaus?
Most credit score apps will let you see your credit scores from one, two, or all three credit bureaus. Some offer this service for free, while others charge for all three credit score reports.
Can I check my credit score for free with the best credit score apps?
Yes, you can check your credit score for free with the best credit score apps. These apps will show you various credit scores listed under your name from several sources, depending on which subscription plans you choose.
Monitor Your Credit with the Best Credit Score Apps
There are a lot of responsibilities when it comes to adult life, credit scores being one of them. We hope this article has helped you to figure out which of the best credit score apps can help you get a handle on your credit score to improve it for the future.
The best part is that many of these apps are not only free to download but also free to use. Monitoring your credit doesn't have to be something you pay for.
At the same time, several of the apps above include subscription plans built to help you get back on your feet credit-wise. The resources are there for the taking, but it's up to you to make the most of them.
How can you use credit score apps to improve your credit score? Find out with today's best credit score apps you can download for free.
Explore these resources for quick cash
These apps help you get your paycheck early and can help you borrow money instantly. I mean you worked today, get paid today.
Pros:

App Store: 4.9 – ‎136k reviews

Bonus: $150 welcome bonus

Pros:

App Store: 4.8 – ‎86k reviews

Receive up to $250 today
#1
Pros:
App Store: 4.9 – ‎136k reviews

Bonus: $150 welcome bonus
#2
Pros:
App Store: 4.8 – ‎86k reviews

Receive up to $250 today