It's estimated that about 40 million people have a mistake on their credit reports. These errors could be anything from a misspelled name to an inaccurate report of your payment history that's negatively affecting your credit score.
Fixing your credit report on your own can take a lot of time and energy. In addition to filing letters asking the three credit bureaus to resolve inaccurate information, you'll need to keep an eye on your report to ensure those mistakes are corrected.
The alternative to handling all this yourself is hiring a credit repair agency. Knowing which agency has your back, however, can be a difficult task.
Our guide below includes everything you need to know about credit repair. We'll also introduce you to a few agencies you can contact about repairing your credit for a potentially better credit score.
Are you ready to learn more about how much credit repair costs? Let's get started!
What is Credit Repair and How Does it Work
Before you spend any money repairing your credit report, it's a good idea to figure out what credit repair is and how it works first. In contrast to credit-building apps and credit score apps, credit repair agencies focus solely on your credit report to resolve any inaccurate information.
You might ask, "Why is it important to fix my credit report?" The answer lies in how that inaccurate information may be negatively affecting your credit score without your knowledge.
For example, your credit report may include an entry for a loan or credit card you've never had. A creditor may have also mistakenly reported you missed a payment or had a lower limit than you actually did.
While auditing your credit report isn't the only way to improve your credit score, it can be helpful to set the tone and gain peace of mind. Better credit scores unlock various financial products as well as lower interest rates so you pay less over the life of any loan you take out.
Credit repair is something you can do by yourself if you want to save money. However, you'll need to review your credit reports from Experian, TransUnion, and Equifax individually and dispute any errors with the corresponding bureau directly.
Alternatively, you can pay a credit repair agency to do the work for you. Most will send letters and interact with the credit bureaus on your behalf to resolve inaccurate information on your credit report.
Credit repair companies will charge a first work fee that's an administrative cost to get your account going. Note that credit bureaus have 30 days from the time they receive documentation from a credit repair agency to respond, so you'll typically see the needle move in about 30-45 days after hiring a credit repair company.
The True Cost of Credit Repair
Even the smallest incorrect detail on your credit report can make a difference. Most credit repair agencies charge a monthly fee between $50 and $125, in addition to first work fees and any other associated fees.
AMB Credit Consultants
For $99 per month, AMB Credit Consultants will work with the three credit bureaus to resolve inaccurate information in your credit report. You'll also have to pay a $149 setup fee to begin the process.
AMB Credit Consultants offers a team of experts dedicated to your cause. You'll need to commit to at least six months of service when you sign up, but AMB Credit Consultants does offer a couples discount.
CreditRepair.com
This website is one of the more popular credit repair agencies out there. The company has been in business since 2012 and works with Spanish speakers to repair their credit reports as well.
Though CreditRepair.com doesn't offer a money-back guarantee, they do offer a 50% discount for veterans and active military members. Plus, they offer free access to a credit report summary you can use to track your progress.
Choose from three tiers with CreditRepair.com: Direct, Standard, and Advanced. Monthly fees total $69.95, $99.95, and $119.95 respectively, with a first work fee equivalent to one month's cost.
If you're not sure about what CreditRepair.com can offer, sign up for a free consultation. This agency also offers online tools and a proven three-step plan to ensure your credit report is accurate.
Credit Assistance Network
Speaking of free consultations, Credit Assistance Network offers you the chance to speak with them for free about how they can help review your credit report and resolve any errors. You'll establish a one-on-one plan with a licensed professional but you can take advantage of the 90-day money-back guarantee if you're not satisfied.
Credit Assistance Network's services begin at $69 and go up from there. They'll send out up to 45 dispute letters to the three credit bureaus on your behalf and offer 24/7 assistance through the online portal.
Credit Firm
This credit repair agency is one of the more affordable services on our list, coming in at $49.99 with no first work fee. A dedicated specialist supervised by a licensed attorney handles your case to potentially improve your credit score.
Credit Firm offers unlimited bureau challenges and Consumer Finance Protection Bureau requests. If you don't have a lot of room in your budget to pay for credit repair, Credit Firm could be a viable partner.
Credit Glory
If Credit Glory can't fix your credit report within 90 days, they'll refund your monthly fee of $99. However, you will have to first pay a non-refundable $199 administration fee to get started.
Credit Glory is great if you're new to credit repair and don't want the hassle of doing it yourself. However, there are no discounts and you'll pay extra for credit monitoring.
Credit Saint
Credit Saint works off a three-tier system that costs between $79.99 and $119.99 per month. The first work fee is set between $99 and $195, depending on which level you choose. 
Tiers are rated based on aggressiveness, with the top-tier Clean Slate level acting as the most aggressive approach. Credit Saint will send an unlimited amount of letters on your behalf and includes Experian credit score monitoring in its services.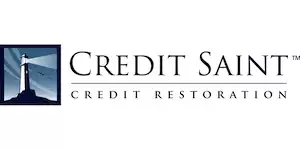 Credit Saint
Credit Saint, a New Jersey-based company with over 15 years of experience, specializes in credit restoration for individuals. With a solid reputation supported by positive customer reviews and ratings, the company's skilled representatives handle credit score cases individually, thoroughly examining credit reports for inaccuracies and unverifiable information. Customers can track their progress in real time through the online portal, and if no changes are made within the 90-day money-back guarantee period, a full refund is offered. Additionally, Credit Saint provides educational content to enhance personal finance knowledge and promote a journey towards good credit.
Get Free Consultation
Credit Versio
The cheapest option on our list, Credit Versio only costs $29.95 per month and doesn't charge an administrative fee to get your account going. While it won't contact the credit bureaus on your behalf, they will guide you in completing the process yourself.
The only downside is that Credit Versio doesn't offer a money-back guarantee like other credit repair agencies. However, it can be a DIY-er's delight.
Lexington Law
Chances are you'll find Lexington Law at the top of the list if you do a Google search for "credit repair." This company has been in business since 2004 and offers three plans to choose from.
The Concord Standard plan is $99.95 per month while the Concord Premier plan is $119.95 per month. If you choose the Premier Plus tier, which is $139.95 per month, you'll have access to a FICO score tracker, personal finance tools, cease and desist letters, and identity theft protection.
Lexington Law's first work fees are the equivalent of a monthly payment depending on which tier you choose and are due between five and 15 days after you begin services. You can take advantage of the free consultation to see what this credit repair agency offers, as they let you cancel at any time.
National Credit Care
In contrast, National Credit Care charges you $189 for your initial meeting. The monthly rate of $99 also comes with a five-day money-back guarantee or a complete refund of your initial fee.
While National Credit Care might not be the most affordable or valuable credit repair service on our list, it's certainly worth checking out.
Ovation
This credit repair agency, which is part of Lending Tree's services, offers credit education and monitoring in addition to resolving errors on your credit report. Choose from the Essentials plan at $79 per month or the Essential Plus plan at $109 per month.
No matter which plan you choose, you'll also pay an $89 first work fee. You'll have to opt for the Essential Plus plan if you want credit monitoring but otherwise, you can access a custom debt repayment plan and budgeting tools to help you establish good financial habits.
Pinnacle Credit Repair
Pay a one-time $299 fee and then $99 per month after that to have Pinnacle Credit Repair take a look at your credit report. This company has been associated with an aggressive approach and typically achieves results in 15-30 days.
Once you pay your dues, Pinnacle Credit Repair will immediately send out dispute and debt validation letters to all three credit bureaus as necessary. While you won't get a free consultation to test-drive this credit repair service, you can expect prompt action.
Pyramid Credit Repair
If your budget can support a $99 monthly payment, you should also consider Pyramid Credit Repair. This company files unlimited disputes on your behalf but you'll see results in about 45 days on average.
Sky Blue Credit Repair
Established in 1989, Sky Blue Credit Repair offers free consultations and a 90-day money-back guarantee. The monthly fees are $79 for individuals and $119 for couples who do not have to be married to qualify.
First work fees equal a monthly payment corresponding to which account you choose. You'll be charged this fee six days after you sign up.
Sky Blue Credit Repair will send up to five items per credit bureau every 35 days on your behalf. You can also pause your membership if you need to skip a month here and there.
Unfortunately, Sky Blue Credit Repair doesn't offer credit monitoring or financial tools. Our Sky Blue Credit Repair review includes everything else you need to know about this credit repair agency.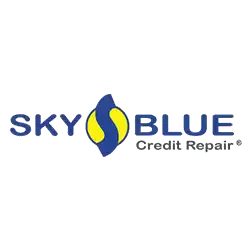 Sky Blue Credit
Sky Blue Credit is a credit repair company that helps individuals improve their credit scores by disputing negative items on their credit reports. The company offers a range of services, including credit report analysis, dispute resolution, and credit monitoring, to help its customers improve their credit health. It is based in Boca Raton, Florida, and has been in business since 1989.
Open Account
Sky Blue Credit Review
What to Look For in a Credit Repair Agency
Not all credit repair agencies bring the same value to the table. Here are a few characteristics you'll want to pay attention to as you consider your options:
Fees, including first work/setup fees, monthly fees, and additional fees for extra services
Specific credit repair process, including all possibilities
Updates or progress reports
A dedicated representative that's accredited/licensed
Free consultations, trials, or money-back guarantees
Reviews of past services
Additional services, such as credit counseling, credit monitoring, identity theft protection, and goodwill letter submissions
It's a good idea to know that the Credit Repair Organizations Act (CROA) of 1996 provides consumers like you and me legal protection when it comes to hiring credit repair agencies. The act prohibits credit repair agencies from taking advance payment, requires contracts in writing, guarantees termination rights, and requires disclosures within marketing efforts.
FAQs
Can I request my credit report for free?
Yes, you can request your credit report for free on AnnualCreditReport.com. You're entitled to one free report from each credit bureau (including Experian, Equifax, and TransUnion) every year to ensure the report is accurate.
How can credit repair agencies help me?
Credit repair agencies help you by resolving inaccurate information on your credit report that could be negatively impacting your credit score. While you can complete this process by yourself, it's often easier and more efficient to pay a credit repair agency instead.
Is credit repair the same as credit counseling or credit monitoring?
No, credit repair is not the same as credit counseling or credit monitoring. Credit repair deals with inaccuracies on your credit report, while counseling and monitoring are more passive services.
Do you have to hire a credit repair agency to repair your credit report?
No, you do not have to hire a credit repair agency to repair your credit report. However, it can save you time and effort if you don't want to deal with credit bureaus yourself.
Give Credit Where Credit is Due
Our credit reports gain value as we take on more financial responsibility. However, errors can make their way onto our credit reports and negatively affect our credit scores.
If you're looking into credit repair agencies and aren't sure where to turn, there are plenty of resources out there you can call on for help. The hard part comes when it's time to figure out whether or not you're getting a good deal.
We hope this article has helped you to find legitimate credit repair agencies that are worth their monthly fees. Our guide is a good start to learning more about credit repair and how you can use these companies to your advantage.
Now that your credit report is accurate, it could be time to add a new entry. How can you use your credit report to your advantage?
Best for luxury benefits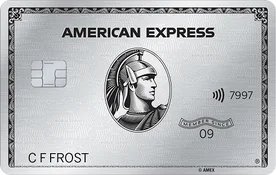 The Platinum Card® from American Express
INTRO OFFER: Earn 80,000 points (worth $1,600)
Earn 5X Membership Rewards® Points for flights booked directly with airlines or with American Express Travel up to $500,000 on these purchases per calendar year.
Earn 5X Membership Rewards® Points on prepaid hotels booked with American Express Travel.
Apply Now