Getting credit card offers in the mail can make any 18-year-old's heart pound. With so many people wanting to "give" you money, who wouldn't take the envelope, rip it open, and activate that card to use? Many of us who've done something similar or know the responsibility that comes with a credit card understand that these offers in the mail are not as pleasing as they may first seem.
However, that doesn't mean you should bar your 18-year-old from ever applying for a credit card. Instead, take this opportunity to teach them about how to responsibly use credit. We've all had to use credit at some point in our lives. Plus, credit cards help us build credit to get better interest rates and pay less for a loan. What's important is making sure you don't let that card get away from you (no matter what your age), especially if you don't know what the consequences are.
Our guide to the best credit cards for 18-year-olds includes many that offer age-specific benefits. For example, a few of them are geared toward college students who may need a credit card to take care of incidentals along the way. It's much easier to pay for things with a credit card than to have to wait for the cash to come through the mail.
Are you ready to find out the best credit cards for 18-year-olds? Let's get started!
8 Best Credit Cards for 18-Year-Olds
One of the best credit card safety tips is knowing how much you can spend and maintaining that limit. It's important to learn how to pay off credit card debt to improve your credit score, but paying off $5,000 in credit card debt can set a young person back far before they even get started. Here are a few credit cards you can use to use your credit responsibly.
If you shop at supermarkets, stream shows, and gas up at the pump, you should take advantage of the Blue Cash Preferred Card from American Express. This credit card is great for 18-year-olds as well as anyone looking to earn rewards for the purchases they're already making.
There's no fee to add an authorized user, but they do have to be at least 13 years old. If you want to pick a card that rewards you for setting up an authorized user and building your child's credit, this credit card from AmEx is the way to go. Plus, the $95 annual fee is waived in the first year.
Cash back spikes up to 6% on grocery stores and streaming services for the first $6,000 per year. You'll get 3% cash back at gas stations and 1% cash back otherwise on every other purchase. To make the most of your AmEx credit card at 18 years old, choose the Blue Cash Preferred Card. 
Related: Best American Express Promotions
Petal offers two credit cards, the second of which focuses on cash back without charging you any fees for the opportunity. You don't need any credit history to get started with Petal, which makes this an especially good credit card if you're a millennial entrepreneur just looking to afford some supplies for your passive income business.
You'll never pay an annual fee, late fee, or foreign transaction fee with Petal. This unsecured credit card is perfect for 18-year-olds because it offers you the chance to earn 1% cash back on purchases. After six months of paying your bill on time, you can increase that cash back amount to 1.25%. Six months after that, you're ready to earn 1.5% cash back on all purchases.
Most applicants qualify for a credit limit of anywhere from $300 to $10,000. It all depends on what your financial situation is, as well as your other application features. If you already have a credit score established, Petal will check that. However, if you don't have any credit built up yet, they can also use a linked bank account to make their decision. The best part is that if you don't qualify for the Petal 2 card, you can always apply for the Petal 1 "No Annual Fee" Visa Credit Card.
You've heard of 5% interest savings accounts, but did you know you can earn 5% cash back on rotating categories with Discover? The Discover it Student Cash Back credit card offers this cash back rate on the first $1,500 in purchases, but after that, you still earn 1% cash back. The most common rotating categories include grocery stores, restaurants, Amazon, and gas.
The Discover it Student Cash Back credit card doesn't come with an annual fee or the requirement to have a credit score. That's what makes it ideal for college students. Plus, any cash back you earn in the first year is matched by Discover. This credit card comes with a variable rate of 17.24% to 26.24%, but you'll get a 0% intro APR rate for the first six months.
Chase offers customers of all ages a superb banking experience. The Chase Freedom Unlimited credit card is one of their more popular cards, especially with a younger crowd. This card comes with no annual fee and no fee for adding authorized users. Plus, it rewards you with everyday earnings for the purchases you make.
One of the biggest perks of the Chase Freedom Unlimited card is the chance to earn Chase Ultimate Rewards. These rewards can be used for several things, from cash back to travel rewards and more. You'll also get the chance to earn 5% cash back on travel, 3% cash back on dining and drugstore purchases, and 1.5% cash back on all other purchases. If you're looking for a Chase credit card that suits 18-year-olds, look no further than the Freedom Unlimited card.
This secured credit card requires a security deposit of $49 to get started. With a secured credit card, you'll need to demonstrate (with funds up-front) that you can make the payment on the charges you accrue. This security deposit does just that so that you can get started with the Capital One Platinum Secured credit card.
Once you've established yourself as a worthy candidate, Capital One allows you to upgrade this card to the unsecured version. This allows you to spend your credit like any other card on our list, without having to put up the funds first. Plus, there's no annual fee, and if you do upgrade, your security deposit credits to your account once the transition is finalized. Then, six months after you've opened the credit line, you'll be set up for a review. This is where you can ask for a credit increase as long as you've made on-time payments.
Designed specifically for college students, the Deserve EDU Mastercard doesn't require a social security number on its application. However, you will need to show proof of enrollment to qualify for the credit card. This makes it a great card to look into if you're an international student who wants an emergency fund on hand just in case.
In addition to 1% cash back from all purchases, the Deserve EDU Mastercard comes with a free year of Amazon Prime Student. This means you'll get exclusive deals and shipping discounts with Amazon to complement your new credit card. You'll have to spend at least $500 in the first three months to secure this free membership, but it's well worth it if you're ordering school supplies.
Sometimes as a student, 18-year-olds want to work with one credit card and graduate as they demonstrate good financial behavior. That's the case with the Chase Freedom Student credit card, which comes with quick credit limit increases and no annual fee.
Like any other Chase credit card, you can use your purchases to earn cash back. For every dollar you spend, you'll get 1% cash back. You can use these points within the Chase Ultimate Rewards portion of the site to redeem for several different rewards, including cash back on your statement.
With the Chase Freedom Student credit card, you also get purchase and extended warranty protections. Make five on-time payments within the first 10 months and you can receive an automatic credit line increase for your good behavior.
Authorized users of any age qualify with the Capital One Venture X Rewards Credit Card, which comes with a $395 annual fee. Each authorized user doesn't have to pay this fee, but they can take advantage of the perks all the same. These include the Hertz President's Circle, a Priority Pass, and the chance to earn cash back on purchases.
For example, Capital One Venture X cardholders can earn two times miles per dollar on purchase, 10 times on hotels and rental cars through Capital One Travel, 10 times on Turo bookings, and five times on flights through Capital One Travel. If you and your 18-year-old enjoy jet-setting a few times a year, the Capital One Venture X Rewards credit card could be the right card for you both.
How 18-Year-Olds Can Take Advantage of Credit Cards
There are many ways 18-year-olds can take advantage of credit cards to improve their future. Here's a quick list of the most important ramifications of having a credit card when you're 18:
Build your credit as you make on-time payments over time.
You can earn rewards for what you do spend.
Enjoy card-specific perks as a cardholder.
Some credit cards come with no annual fee, which can help you save more.
Learn how to apply for a credit card (and when) to use in the future when you apply for another.
Have an emergency fund ready should the need arise.
Build future financial skills with each purchase as you stay on top of your balance and payments.
In addition to these benefits, 18-year-olds can also learn what an overdraft fee is and how rising interest rates affect the interest they'll pay each month from the previous month's balance. Most credit card companies have an app you can download to keep track of these things. When combined with other apps, such as cash back apps for gas, keeping an eye on your money is easy, especially when you're 18 years old.
What About Your Checking Account?
Chase College Checking℠ is a good option for an 18 year old, as it is specifically designed for students and offers several benefits, including:
No monthly maintenance fee for up to five years for college students 17-24 years old
No minimum amount required to open account
Access to over 16,000 ATMs and over 4,700 branches nationwide
A debit card with no foreign transaction fees
Ability to link a savings account to help build your savings
Additionally, Chase College Checking℠ offers educational resources and tools to help students manage their finances, making it a great choice for anyone starting their financial journey.
However, it's important to compare this option with others and to understand the terms and fees associated with it to ensure it's the best fit for your specific needs.
Earn $100 bonus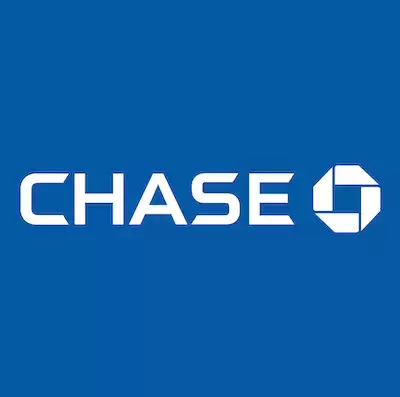 Chase College Checking℠
Open a Chase College Checking℠ account to earn a $100 bonus. To qualify for this promotion, you'll need to make at least 10 transactions within the first 60 days between debit card transactions. You'll receive your bonus within 15 business days.
Open Account
FAQs
Is it a good idea to get a credit card at 18?
It can be a good and bad idea to get a credit card at 18. If you are a responsible 18-year-old who wants to build good money habits, a credit card can give you that chance. It can also allow you to put yourself into tons of debt right out of the gate. It all depends on how you treat your credit card and how well you make timely payments on what you purchase. 
What are some of the best credit cards for 18-year-olds? 
Some of the best credit cards for 18-year-olds include the Petal 2 "Cash Back, No Fees" Visa Credit Card, the Chase Freedom Unlimited credit card, the Deserve EDU Mastercard for Students, and the Capital One Venture X Rewards Credit Card. 
What credit score do 18-year-olds start with? 
Most 18-year-olds start with a credit score of around 500 once they've built up some credit history. However, there are ways you can jumpstart your credit before you're 18. For example, you can become an authorized user on your parent's account to establish and build your credit. Just remember that certain factors will affect your credit score as you use your credit card. 
You're Only Young (And New to Credit) Once
Credit cards help a lot of people make it through the many costs of living. When you're 18 years old, you're a prime target for credit card companies because you don't have any debt or credit history established. At the same time, it's critical to take these opportunities in stride as you set up good money-spending habits early on. The more you can do to train yourself with your first credit card, the better financial future you'll have.
Best for luxury benefits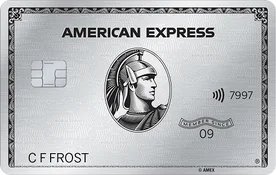 The Platinum Card® from American Express
INTRO OFFER: Earn 80,000 points (worth $1,600)
Earn 5X Membership Rewards® Points for flights booked directly with airlines or with American Express Travel up to $500,000 on these purchases per calendar year.
Earn 5X Membership Rewards® Points on prepaid hotels booked with American Express Travel.
Apply Now