Purchasing a home can be an overwhelming experience, especially since it is likely to be the biggest investment you will make during your lifetime
However, more young people are taking this step earlier in life. According to TD Bank's recent First-Time Homebuyer Pulse survey, Millennials are now the largest generation actively engaged in the housing market.
It seems like it is apparent why Millennials should buy a home. More Millennials are seeing the value of owning their own home, rather than just emptying their pockets each month for rent that will never contribute to building any future equity.
Benefits of Homeownership: Why Millennials Should Buy a Home
Still, many Millennials may still not know about the benefits that come along with homeownership. Those who purchase a home have the opportunity to invest their money and build equity, rather than pay a landlord. You may think that you can't afford a mortgage payment, but by taking out a loan, you're actually doing yourself a favor.
Making your mortgage payment is essentially the same as paying rent, except you're putting that money back into owning a larger share of your home, instead of into someone else's pockets. This equity is an asset to your personal balance sheet. With it, you could take out a home equity line of credit (HELOC) to pay for expenses such as home renovations or education costs, or potentially sell your home for a greater price than your original purchase and earn a profit.
Like most homebuyers, Millennials are eager to pay off their mortgages quickly. Owning a home can provide alternate sources of income to make this goal feasible. Paying a landlord to live in an overpriced apartment can become costly and not allow for top savings. What happens when the tables turn and you become the landlord?
Millennials who buy a starter home now have the opportunity to turn it into a rental property for a source of added income when they purchase their long-term home in the future. Instead of worrying about having to afford rent, why not invest in a property and rent it out to your peers?
Additionally, Millennials can look forward to the tax breaks that apply to homeowners. The sooner a home is purchased, the more years of tax advantages they will reap.
Simplify your Renting vs Buying Decision
So, what type of home should you purchase? It all depends on your financial standing and the location in which you choose to reside. According to TD Bank's First-Time Home Buyer Pulse survey, almost a quarter of Millennials (24%) are actively looking to buy their first home, and 38 percent will be looking in the next one to two years.
Millennials can get rid of the guesswork of the rent vs. buying battle with LoanDepot.
LoanDepot was founded in 2010 and has quickly become one of the biggest names in the mortgage market.
In 2020, the lender originated more than $100 billion in home loans, helping more than 84,000 homebuyers with purchases and more than 209,000 homeowners refinance.
LoanDepot offers conventional, jumbo, FHA, VA, fixed-rate, adjustable-rate; rate-and-term and cash-out refinancing; construction and renovation loans.
LoanDepot makes the buying process simple with a digital loan experience with the option to seek in-person assistance at more than 200 locations across the U.S.
Millennials can quickly get a personalized rate quote and preapproval and see if buying a home makes sense.
Millennials are, understandably, conservative with their funds, given high levels of student debt, but it's important to consider homeownership as a safe and financially savvy investment option.
The next step is choosing the right lender which can help Millennial home buyers understand what they can afford and how buying a home versus renting one may greatly improve their financial situation in the years to come.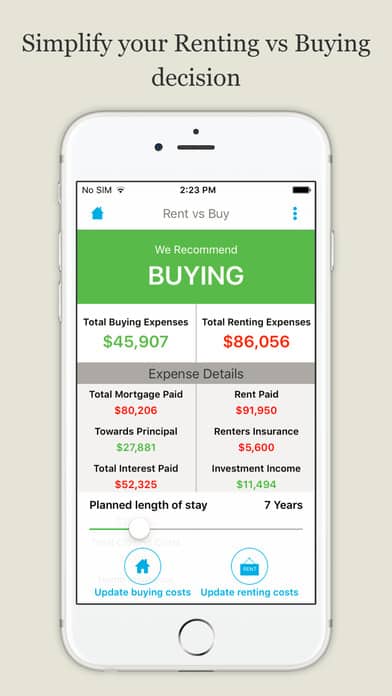 Best Way To Get a Mortgage for First-Time Home Buyers
There is no better time to apply for your first home mortgage loan as the housing market has a positive outlook even after COVID-19.
As an applicant and first time home buyer, you usually stay hopeful to get the loan amount you need for your first home. However, you won't always get the loan amount for which you had applied for.
Learning about the essentials of what goes into determining if you are eligible for a first home mortgage loan is super helpful for Millennials.
Let's dive more into it.
First-Time Mortgage Loan Eligibility
The process of determining the eligibility to be approved for your first home mortgage loan is quite complex. Below are mentioned some factors that go into determining the home loan eligibility.
Factors determining first home mortgage loan eligibility:
Income:
Income is the most crucial factor and is always taken into consideration when you apply for a first home mortgage loan. Higher the income, better are the chances of getting approved for the loan and also the likeliness of getting a loan amount you wanted.
Applicant's age:
Applicant's age is generally taken into consideration to determine the loan term. The younger you are, the better are your chances of getting your application approved and that too with a loan amount of money amount of your choice.
Credit History:
Another important factor that is considered is your previous and current credit relationships with the bank and other financial institutions. In case you have been late on paying for your credit card or have a default personal loan, your chances of being granted a loan will be negatively affected. If you had a loan in the past which you paid off successfully, it adds value to your application and increases your chances of being granted a loan. Therefore, it is important to stay up to date with dues payments, loans, and cards.
Source of Income:
Your source of income is yet another important determinant of your first home mortgage loan eligibility. If you are a salaried employee, the process becomes easier. Those who are self-employed are required to provide multiple documents including bank statements and proof of income to support their application.
Relationship with Bank:
If you own a financial account with the bank you are seeking a mortgage from then it works in your favor. Furthermore, timely repayment of the loan amount from the same bank adds value to your loan eligibility since the bank has a trustworthy relationship with you.
So these are the factors that are considered while determining the loan eligibility.
Now, let's have a look at how you can increase your home loan eligibility:
Declare all sources of Income:
If you have more than one source of income such as rentals, gig economy jobs, etc., let the underwriter know about all of them so that they are taken into consideration. You can also discuss future bonuses that you are likely to receive (if any). This will also add value to your mortgage application.
Pay off your existing loans:
In case you have any other loans such as personal, auto loans, or student loans, and your financial capacity allows you to pay them off, then doing so will positively impact your credit.
Add parents/spouse as co-applicant:
One of the most preferred routes taken by applicants that adds value to the loan application is including your family members as co-applicants. Doing so provides an extra layer of security to the lender and your chances of approval rise.
Choose reputed projects:
If you looking to build a house, make sure you are choosing a reputable builder for your construction loan. Projects offered by lesser-known builders may fail to add the required credibility in your application.
Calculating Your Mortgage Eligibility
From a lender's perspective, loan eligibility is based on a formula. The most common rule of thumb is that your monthly mortgage payment should not exceed 28% of your gross income.
This calculation includes more than just the base price of the house. Consider, for example, a $50,000 gross income. Based on 28% of that amount, the mortgage payment would be $14,000 per year or $1,166.66 per month.
Let's review, that $1,166.66 needs to cover all four potential components of a mortgage: principal, interest, taxes, and insurance, often referred to as PITI.
If your credit history is good or excellent, the mortgage lender may let you take out a mortgage with a monthly payment equal to 30% or even 40% of your gross monthly income.
In our example, 40% would get you a yearly mortgage payment of $20,000 or $1,666.66 per month. The $500 per month difference would let you afford a more expensive home, but you should take a close look at your finances before making such a decision.
We would recommend reviewing your credit report. You can get your credit report for free by using AnnualCreditReport.com or Credit Karma. If there are any discrepancies in the report, dispute them.
Get your Free Credit Score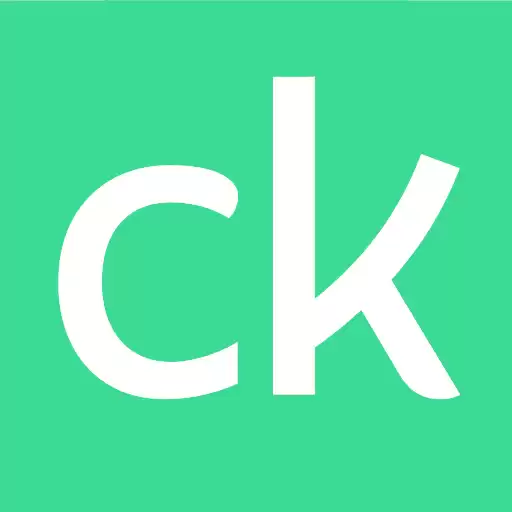 This could improve your score and, in turn, improve the terms of your first home mortgage loan. Also, you should always consider these little-known secrets when buying a home.
First Time Home Buyer Tips
Ready to move out of your apartment and become a first time home buyer? I can imagine many first time home buyers have been working towards this goal for a long time.
Finally, that time has come.
The vision is coming closer to realization and you will soon have that dream home you have yearned for. However, there are things you need to know before making that decision and commitment to buy a particular home. Here are seven tips that will be helpful for you as a first time home buyer.
You need a down payment, so start saving
Set a goal of how much you want to save for a home. Make a sacrifice and discipline yourself to start saving early.
In this era of digitization, it is easy to track your savings using an app. The app that most personal finance experts recommend is Empower. Get the free Empower App to make sure you're on track towards your savings goal.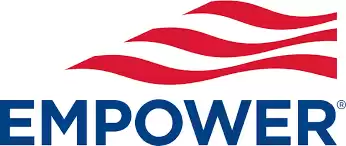 Empower
Take control of your finances with Empower's personal finance tools. Get access to wealth management services and free financial management tools.
Open Account
Empower Review
Find out from your potential mortgage provider on how much deposit is required, so that you will have raised it at the set time. Saving may require you to forego some of the expenses you have been having, for example, eating out on the weekends.
However, at the end of it, the sacrifice is worthwhile.
Explore any possible and viable way of raising the down payment.
Pay off your past debts
You want to have minimal debts so that repaying your mortgage will be easy.
Clear any debt by using debt payoff apps.
More so, avoid taking on any lines of credit that may affect your opportunities to qualify for a mortgage.
Research on the available homes in your property
Do not just fall into a trap of a single aggressive marketer. Explore as many options to feel comfortable before making a final decision.
While the price may be a major determining factor, quality, security, neighborhood are among other key determinant factors. Take time for example over the weekend, to visit various areas where there are houses for sale.
Explore your mortgage options
Check out for what different mortgage products (VA, Conventional, ARM, etc) there are for you by checking websites like Quicken Loans or NerdWallet.
Consider providers who have a proven track record in the mortgage industry and can get you pre-qualified for your desired mortgage loan amount for the best interest rate.
Check out for seller's credibility
Do not just trust the seller, whether it is an individual or a real estate company. Do your own research. Check out the authenticity of the property agents or seller's documents regarding the property at hand.
The real estate sector can sometimes be filled with con people who pretend to be genuine, however, they target new buyers. Take caution and involve your lawyer in the process.
Keep in mind your needs
Consider your housing needs in regard to the size of your family. Other important factors include access to your work, schools, and shopping areas, among others.
Save some money for moving in and settling
While buying a house is such an exciting process, you have to save some money after buying it. You will most likely exhaust your savings in the process of buying the house.
But remember you will incur expenses such as transport while moving in. In this regard, it is a great idea to set aside some money including for food after getting into your new home.
Don't fall for these mistakes
Since you are about to make the biggest purchase of your life, take a few minutes to watch this short video on first time home buyer mistakes to avoid:
Summing it up
Though the process of buying a home for the first time may seem tiring and challenging, it does not surpass the joy of owning a house and being a first time home buyer.