Have you heard of Sift yet? Sift is a mobile rewards app that gets you refunds when prices drop after the purchase.
Sift is an award-winning service that saves you money. Sift Wallet spends countless hours going through the fine print to help identify ways to save money by finding price drops, identifying unwanted subscriptions, and uncovering hidden credit card benefits.
This is a great way to save money, the easy way, and can add up to a large wad of cash with time.
Automatically track all the benefits on your card. They automatically comb through your credit card policies to show you all your benefits in one place
Know the coverage for every purchase.
See what benefits you are eligible for everything you buy.
Sift is free, simple to use, and gives you quick rewards all on your credit cards.
Available on iOS and Android devices
But is it all it's cranked out to? We review many money-saving apps, but Sift is worth using compared to other cash back rebate apps?
Let's learn more in this Sift review.
Sift Wallet Review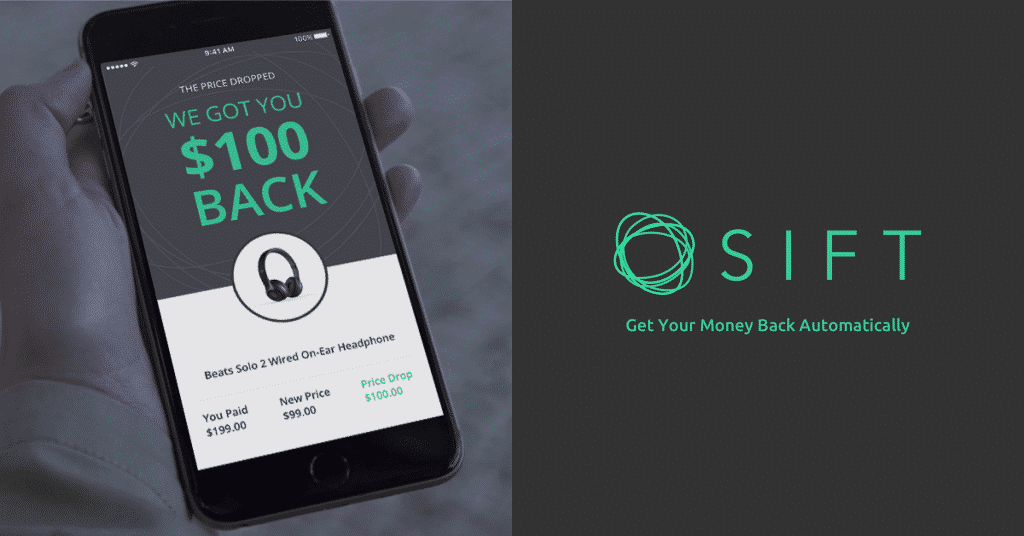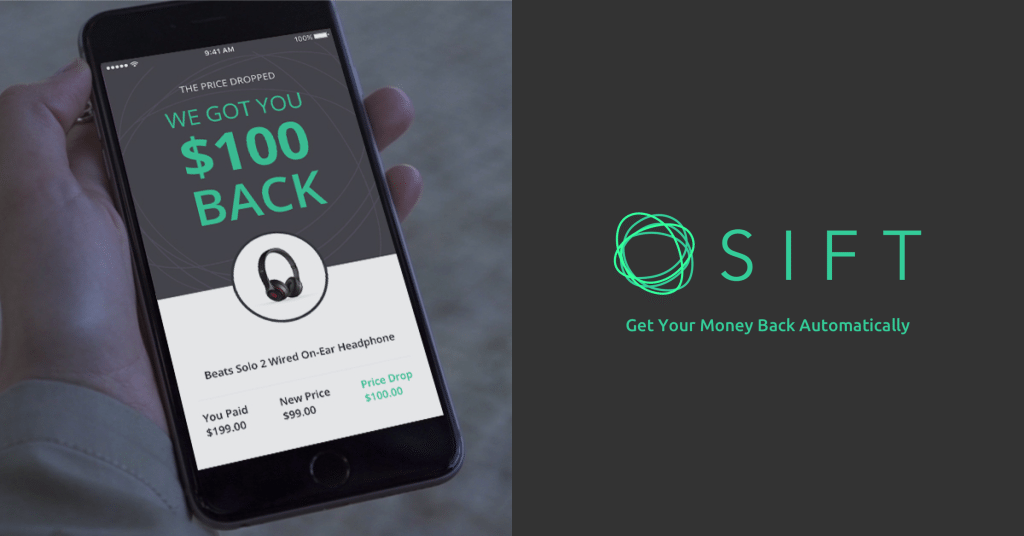 This comprehensive Sift App review will take an objective look at the features, pros, and cons of the Sift App.
What is Sift?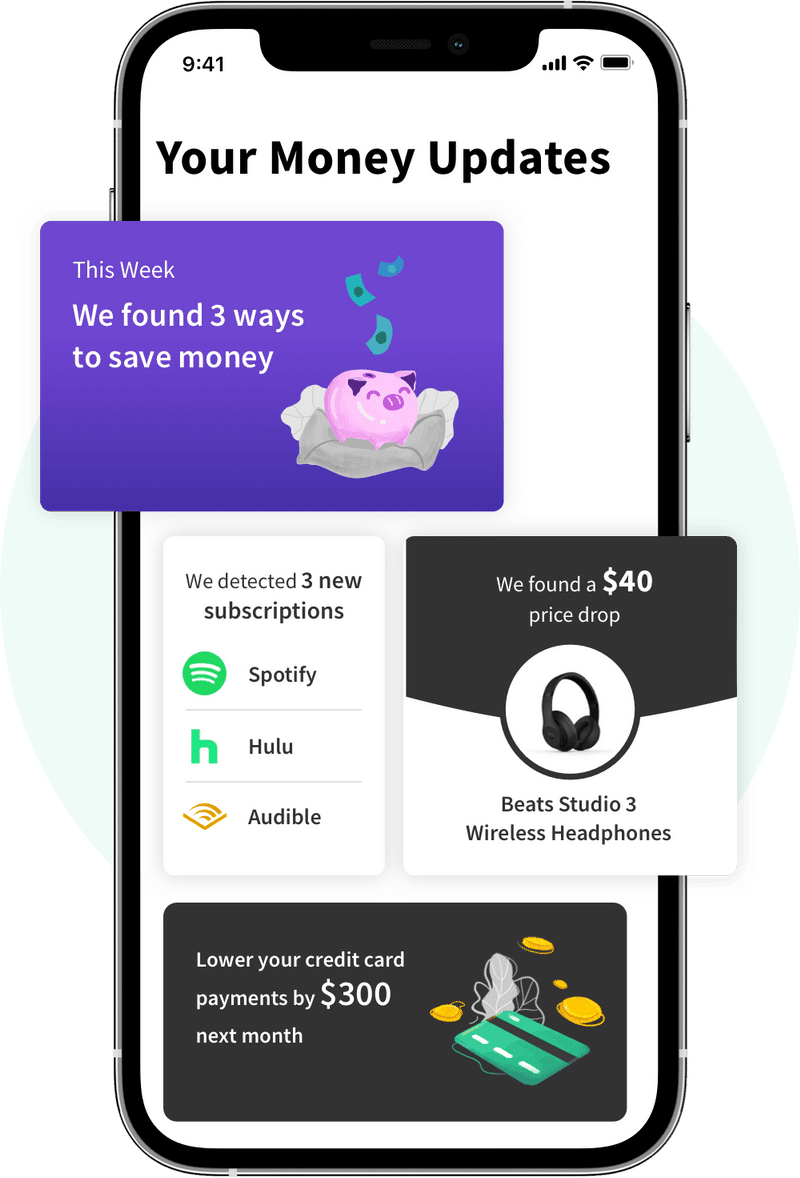 Sift is designed to help you to manage all the benefits that are hidden on your credit card like price and return protection, as well as extended warranties, And more.
You will also receive refunds automatically if lower prices are found for the items that you purchased using your card.
The app is also equipped to automatically file claims with issuers of credit cards and also retailers in order to retrieve your money.
Even if you can do this by yourself, it is time-consuming to efficiently manage all the benefits you get from your credit cards and what you buy with those cards.
How Does Sift App Work?
Sift analyzes the policies of your credit card to reveal all the benefits to you like auto price protection, protection from purchases know damaged goods, extended warranties, and also extended return periods. Each time you make a purchase using a registered credit card, you will be informed of all your benefits.
If Sift finds a way to retrieve some money back (like when you purchase an item, and then the price falls), a claim will automatically be filed on your behalf. The credit card firm or the retailer processes the claim and refunds the money or writes you a check.
You should know that it isn't the only app that offers money-back protections — Earny and Capital One Shopping are also big players in this space.
Sift Features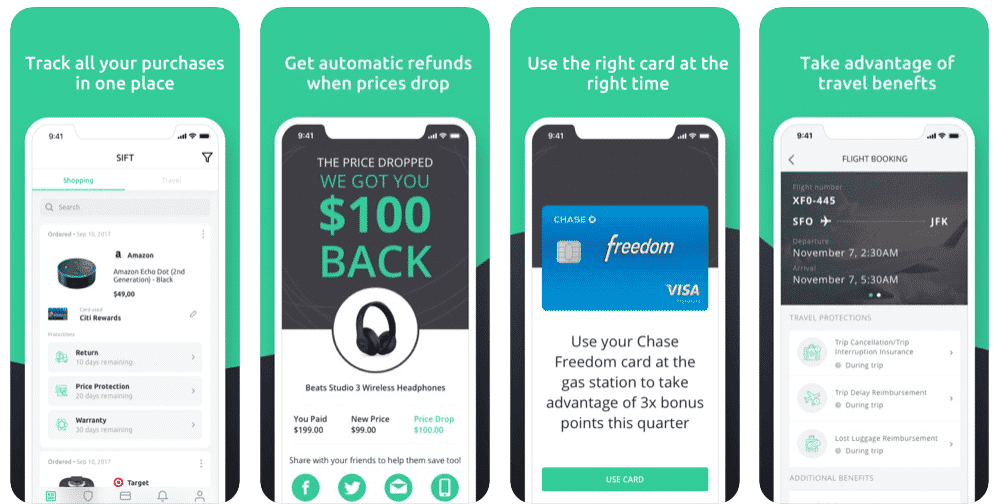 Price drop alerts from your favorite retailers: Monitoring for price changes in a product and automatically securing refunds if a merchant or credit card have a price protection policy.
Identify unwanted subscriptions: Keep track of all your subscriptions in one place and identify the ones you no longer need!
Avoid overspending on monthly bills: Sift keeps track of all your bills and due dates so you never have an unexpected charge or miss a due date and can budget better.
Know exactly where your money is going: Ever wonder what you spent that $200 on at Amazon? With Sift you will now be able to see every single item name and image where you spent your money
Identify hidden credit card benefits: Help you take advantage of credit card benefits, from price-drop refunds to longer-than-you-realized return windows, extended warranties, and even travel insurance.
Save hundreds by lowering your debt: Sift identify ways to lower your monthly payments through affordable refinancing options.
Is Sift Safe?
About 90 percent of cards are protected by Sift. These cards include Chase, the Bank of America, Wells Fargo, American Express, Capital One, Barclays, CIT Bank and more.
Sift Bonuses
By downloading the iOS application and signing up, you will be able to take part in the referral contest by getting your link, sharing it friends, and standing a chance to win real money.
Pros
Although the Sift app is totally free, considering the amount of money that it saves for you when you make purchases, it is uncertain if this free service will continue forever.
Sift mentioned a premium version of its app in its privacy policy.
For now, we do not know what the cost would be, and it is important to note that when the premium version is released, users may have to part with some money to access all the features.
Cons
In order to really enjoy the full benefits of the application, you will be required to enter very sensitive information, and it can feel like an invasion of your privacy when it comes to linking credit cards, your email, and also your Amazon account.
However, Sift makes sure that data is transmitted securely via SSL (TLS 1.2) bank grade encryption.
Best Apps That Negotiate on Your Behalf
There are a few apps that do what Sift does. Here are a list of some of the best financial apps that do the negotiating for you:

Capital One Shopping
Capital One Shopping helps you save money while you shop online. Free for everyone - no Capital One account required. With Capital One Shopping: It does the work for you -- it's kinda genius. In the last year alone, Capital One Shopping found over $160 million in savings. Capital One Shopping is just another way Capital One is looking out for you and your money.
Pros:
Find deals and savings from stores you love

Earn Rewards and redeem for gift cards

Easily find and apply available coupon codes
Learn More
#1 Money Saving App

Rocket Money
Rocket Money is free to use
Rocket Money helps 3.4+ million members save hundreds. Get the app and start saving today. Save more, spend less, and take back control of your financial life.
Start Saving Now
Read Review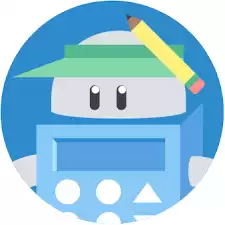 Trim
Use Trim's AI to identify and manage your recurring subscriptions, find savings with your daily expenses and even renegotiate your bills to save you money with month.
Read Review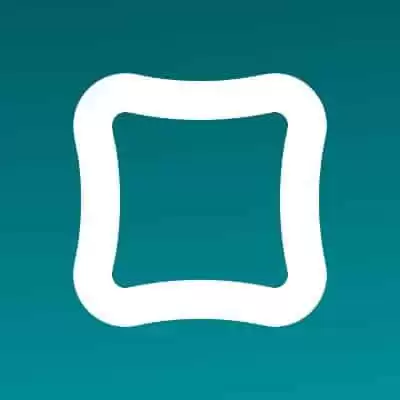 Cushion
Meet Cushion, the app that simplifies your bills and helps you build credit with ease. This user-friendly app is designed to streamline your financial life by organizing and managing your existing bills and Buy Now Pay Later (BNPL) purchases. You can effortlessly stay on top of your payments, track due dates, and gain valuable insights to budget better.
Open Account
Cushion Review
Trusted by over 1,000,000 people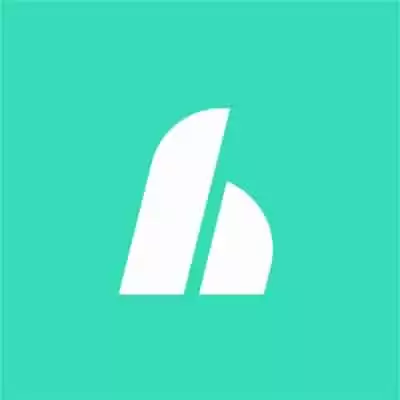 Hiatus
Hiatus organizes your finances and monitors your largest expenses. Get better rates on your debt, insurance, deposits and utilities.
Start Saving
Hiatus Review
Is Sift Legit?
The Sift app been seen in the news:
CNN Money: "3 ways bots can boost your money"
CNET: Your credit cards have hidden benefits. Here's how to unearth them
U.S.New: 5 Credit Card Management Apps to Stay on Top of Payments
Life Hacker Two Cents: Always Buy Airfare on a Credit Card
CNET: Best newcomer app of 2018
Associated Press: "Credit Card Treasure Hunt"
Penny Hoarder: This App Helps You Find the Credit Card Benefits You Didn't Know You Had
In our Sift review we found:
If you are searching for an app to really utilize all the benefits of your cards and also find out more things that you didn't know were available to you, then the Sift app is worth downloading. Apart from saving you money, it will also help you manage the benefits efficiently and effectively.
Here are the steps:
Download Sift and get a $5 referral bonus
Get money back when prices drop
Enjoy your free money

at SiftWallet.com
Get Out of $30,000 or More of Credit Card Debt