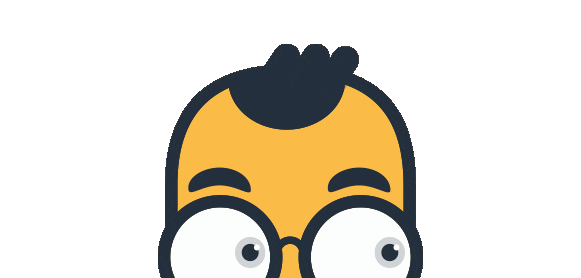 Earny has identified a ton of money in potential savings for their users to date! It's as easy as signing up and getting refunds on price drops. In this Earny review, you'll learn if it's too good to be true.
Did you know that you can get refunded for purchases you've already made?
Have you ever made a purchase just to find out the price dropped just days later? This probably even happens more than you realize.
Picture this.  You buy something online from Target.  The price of whatever you purchased drops after the fact. You effortlessly get a refund without doing a thing. You don't even have to do anything, the Earny app will scan your emails for any purchase receipts from dozens of online retailers. You don't even have to know about the price drop in order to get your refund!
Sound too good to be true?  Well, it's not.
Earny Review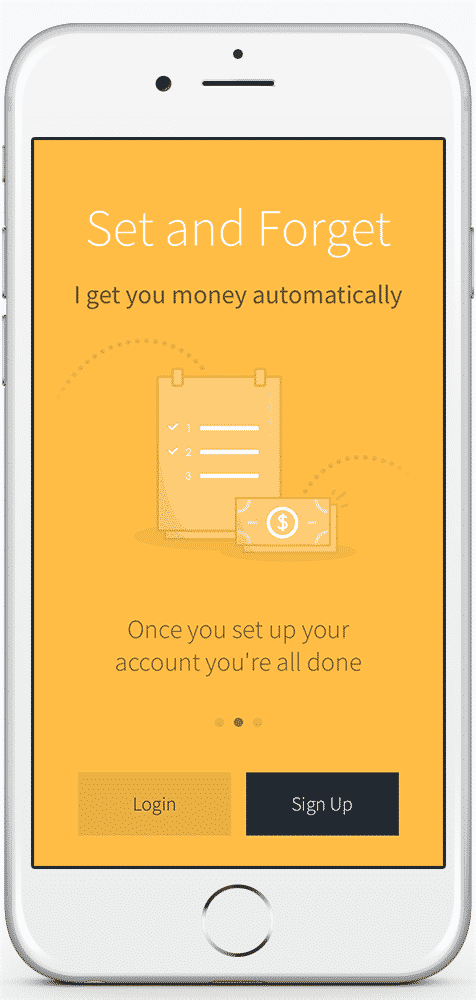 It is a new price drop app that will find out if major stores owe you money. It acts as a set and forget app.
Once you sign up for Earny, they do all the work for you by monitoring price drops on items you've purchased in the past.
What's better than getting money back on a purchase you've already made?
What is Earny?
The Earny app takes advantage of a price protection feature that credit card companies offer. Many people purchase items and aren't aware of price drops because who has the time to check that daily?
This is where Earny shines in helping you get your money back. The money saving app tracks your purchases and should there be a drop in price they file a claim for you with your credit card company.
Earny Competitors and Alternatives
Actually, this is not the only mobile application whose goal is to provide people with an effortless way to get money back. There are other alternatives, including Paribus, who offers the same service to their mobile customers.
Paribus vs Earny
The winner is Paribus — a free tool that can help you get your money back for your online purchases instantly just for signing up for free.
Paribus keeps your information safe and you won't get a bunch of spammy emails like you would with Earny. You also don't have to do anything other than originally sign up for Paribus. Also, Paribus does not charge any fees for its services while Earny requires a subscription of $7.99 per month.
It's as simple as that.
Paribus compensates us when you sign up for Paribus using the links we provided.
How to Signup for Earny
Since this is an Earny review, we'll get dive back into it. When you sign up for an Earny account, you'll link your email account along with your credit cards. Once you have an account, Earny goes to work and monitors your purchases via receipts in your inbox and checks back on those items to see if there is a price drop. Your pal Earny, a cute figure whose eyes track your movement in the app, helps you effortlessly get refunded for things you've already purchased.
What Stores Does Earny Work With?
Currently, Earny covers the following retailers:
Amazon, Best Buy, Bloomingdale's, Carter's, Costco, the Gap Group (including Gap, Banana Republic, Old Navy, Athleta and the factory stores), J.Crew, Jet, Kohl's, Macy's, Newegg, Nike, Nordstrom, Overstock, Sears, Staples, Target, Walmart and Zappos.
Earny monitors your email for purchases from any of the above retailers and if it spots something, it's able to automatically track the purchased item(s) for the next 60 or 90 days, depending on your credit card issuer.
How Does Earny Work?
Once you download the app, it's really simple to use. They start tracking all the purchases you make. Once a price drop occurs, Earny will automatically file a claim with your credit card company and you pocket the difference.
You would have to sign up with Earny by using the email account you shop with. This way they can use your digital receipts to begin to track price drops for the items you've purchased. If you do not want to attach your emails you could create a new email account to link to Earny and auto-forward your receipts. You can learn more about this option on their website.
Once you're all set up you'll be aware of all your claims as seen below on the left. Once your claim has been approved it moves to the refunded tab and you'll be aware of the entire process.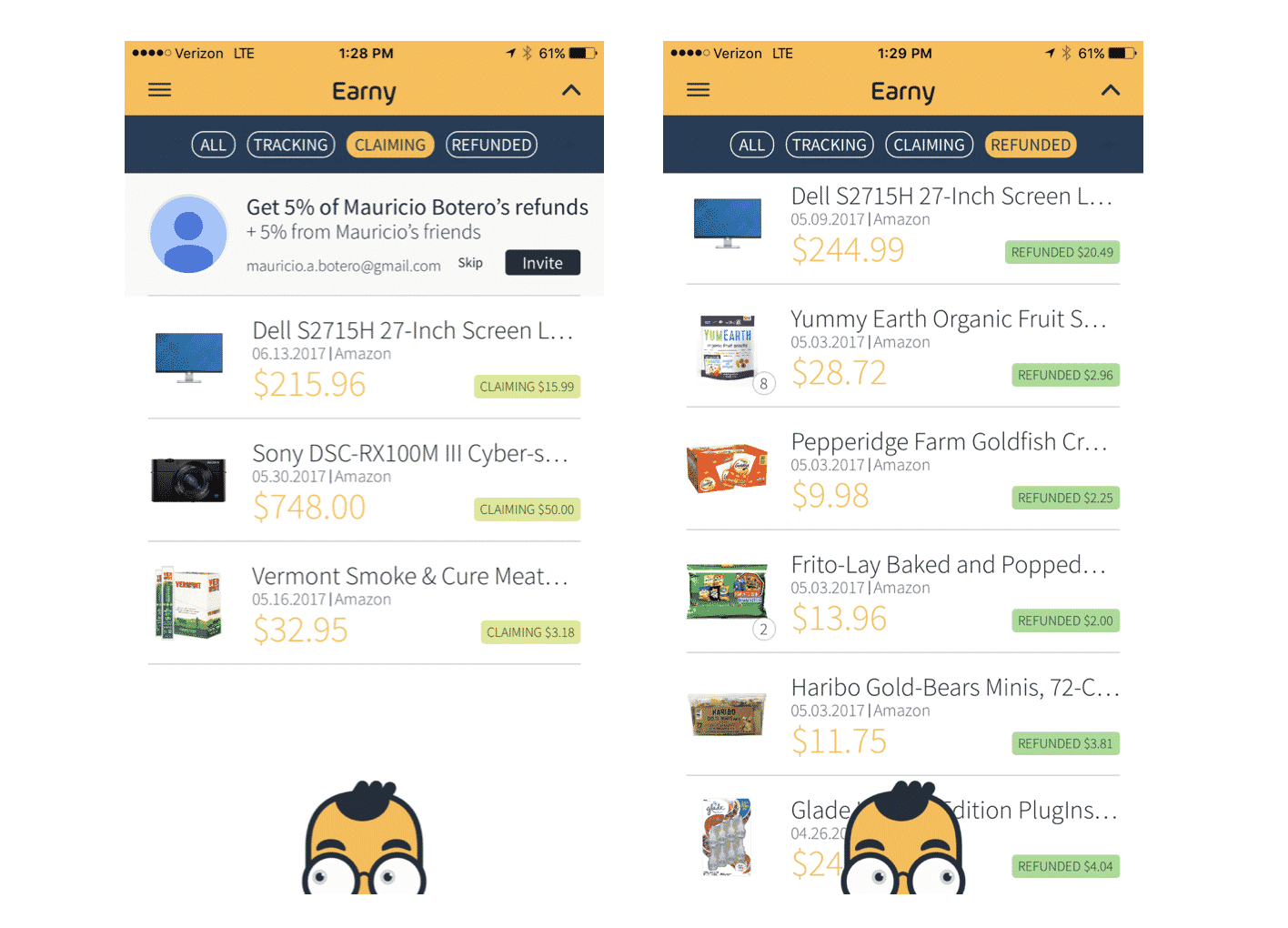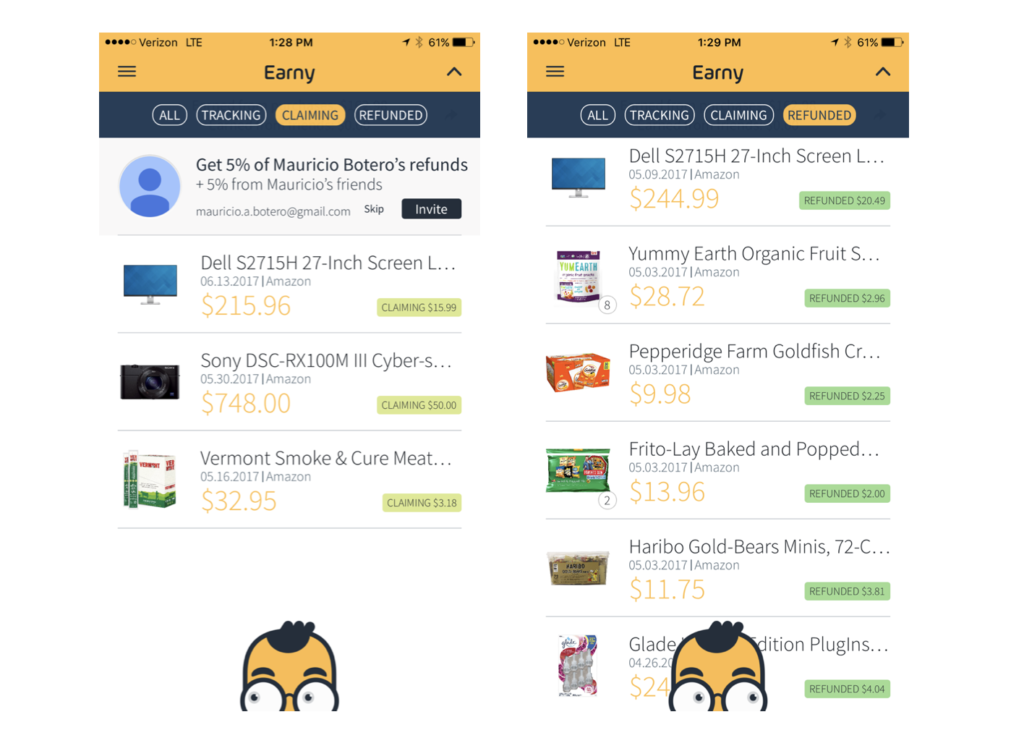 How Do You Get Paid?
Once your funds appear in the refund tab, you can either opt for a check mailed to your mailing address or payment back in various other ways. Since you're getting a check from your credit card issuer, the check in the mail will come from them instead of Earny.
Here's the thing, there's no other easier money making method than this one. It just takes less than 5 minutes to download the app.
Earny Fees
It is free to create an Earny account and download the app, however, Earny does require a subscription for users to get the full price tracking benefits that Earny offers.
The cost for a subscription is $7.99 per month or $47.99 if billed annually.
With an Earny subscription, you can get help with:
Get money back on your purchases when prices drop
Get compensation from Amazon when your packages are shipped late
Provide full protection on covered retailers and major travel booking sites
ShopRunner membership for free 2-day shipping and returns ($100 value)
They take 25% of the total refunded amount for the month. It's not bad since you probably wouldn't have been tracking this in the first place. They collect payment by charging the card on file the commission from the returns you've received.
Pros & Cons of Earny
Benefits
You can get major refunds from retailers like Amazon. Amazon does not have a price protection policy currently. And, it's as easy as linking your Amazon account and your price protected card in Earny and this will allow us to get your money back on those purchases.
Retailer price protection ranges from 5-30 days and varies per retailer – Earny covers over 35+ retailers thats 35% of e-commerce.
Credit card price protection ranges from 90-120 days – users who shop with a price protected card get 10x more refunds (this includes issuers such as Chase, Citibank, Bank of America, Barclay)
Downsides
A subscription is $7.99 per month, alternatives like Paribus are free
They take 25% of the total refunded amount for the month
Checks come from your credit card company and aren't instantly deposited into your account
Earny Reviews: Is Earny Safe?
Here are some other Earny reviews for you to decide if Earny is safe to use:
Is Earny Legit?
To finish up our Earny review we need to decide if this app is legit or not.
The bottom line is that it is totally legit. It is a new app that will find out if major stores owe you money.
Once you sign up for Earny, they do all the work for you and remember it's 100% free to sign up.
Here's the thing, there's no other easier money making method than this one. It just takes less than 5 minutes to sign up is a great way to save money.
Would you try Earny after reading our Earny Review? Let us know in the comments below.