If you're looking for ways to save on glasses then you would benefit from these 6 little-known hacks to save on high-quality, affordable glasses.
If you want to keep your eyes safe, glasses are the best way to go.
They help protect your eyes against sunrays, radiation and so on. Plus, they can also be stylish and complement your look too. But there's no denying that some eyeglasses can be very expensive.
So, is there a way to cut on the costs of eyeglasses?
Here are some tips to keep in mind.
1. Check if you have insurance coverage
Some health insurance companies also include vision expenses in their coverage. Check to see if that's the case. You can end up saving a lot of money this way, and your insurance may be able to cover most if not all of these expenses. It's a great opportunity, so you might as well want to check it out.
2. See if there are any free replacement or repair deals
There are companies that sell eyeglasses and which offer free repairs or replacements. You have to check the company policy for that, but for the most part, it can be a great benefit and one that brings in front an outstanding potential. At the very least you have to check this out for yourself!
3. Buy online
Purchasing eyeglasses online is the best way to save money on such a purchase. GlassesUSA.com is one of the best places where you can acquire eyeglasses at a very good price.
You get to access coupons, special offers, daily deals and a great range of other benefits. GlassesUSA also offers some amazing features like risk-free shopping, a virtual mirror, frame selection, in one line and so on. And you can purchase the eyeglasses from your home, without any hassle.
4. Talk with your eye doctor
The eye doctor might be able to offer you a prescription with discounts. Or at least he can let you know what type of frames and lenses will suit you. This way you will know what you are looking for and you can make sure that you find the right deal on those.
5. Avoid the fancy frames
You don't need fancy frames for eyeglasses, most of the time these are created to eat up more money as a whole. They do look great, but you just end up paying more for the frame than anything else.
6. Compare all options
Using a price comparison site is a very good idea. This way you can figure out what options work for you, which are not ok and so on. You want to take your time and study the market beforehand. It will work very well for you, so try to consider all of that.
7. Never pay full price
One thing is certain; you should never pay full price for eyeglasses. There are many methods you can use to save on eyeglasses, and the ones mentioned above are some of the best.
Plus, you can also use your flexible spending account for things like reading glasses, prescription glasses, eye exams and so on.
Do you have ways that found to save on glasses? Let us know in the comments below!
This post was sponsored by our friends over at GlassesUSA.com
Get up to $250 today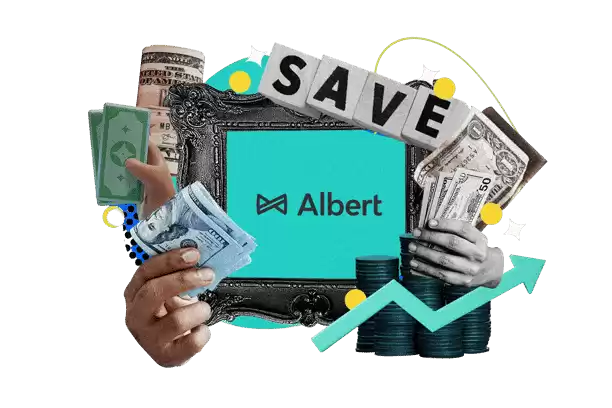 Albert
Get spotted up to $250 without fees
Join 10+ million people using the finance super app
Banking with instant discounts on gas, food delivery, groceries and more
Start investing, saving, and budgeting for free
JOIN ALBERT NOW