College students! Now is the time to hone in on one of the most powerful career-building tools: networking. Whether you like meeting people face to face, we'll share networking tips for college students that will help make your job hunting more successful.
If you are on the job search then you must know the importance of constant and deliberate networking. On paper, you may have everything that your ideal employer wants. If you don't know the right people, though, even the most well-polished resume and spot-on experience in the world isn't going to help.
The importance of networking in college simply can't be overemphasized. Or you can simply be networking to develop professional or social contacts, but that comes with it.
Even after you've landed your dream job, it's still crucial to maintain good networking habits.
By doing so, you'll be able to advance your career in a more efficient and effective way. Here are successful networking tips for college students that could make all the difference.
What is Networking?
Networking is talking to people and forming connections to put it simply. In your life, this means building a network and relationships with new people. You can network at job fairs, meetups, on LinkedIn, professional networking sites and other professional events. By networking, you can build your social capital and it has become extremely important.
The Benefits of Networking in College
Networking can help you land your first job post-graduation. How huge is that?
Building networking skills can really help set yourself up for success. As your network grows, you'll have people who have been in your shoes before and will be eager to help. More importantly, these connections can also help you find jobs that you may not know about or introduce you to the right people to know.
In fact, 35 percent of professionals say they found a job through a professional connection, according to Jobvite's study. What's more, is that 60 percent of participants stated that they have referred a contact to a company.
I've worked in numerous companies where bosses have stated that they have a job opening and if employees knew anyone who would be a good fit. So before you start networking, here are some helpful networking tips to know.
Networking Tips To Know
Whether you like meeting people face to face or prefer to connect online there are a variety of networking tips and tricks that will help make your job hunting more successful.
1. Meet People Through Other People.
Sounds simple, doesn't it? But it's probably the easiest way to network effectively. By sticking around colleagues that you already know, you are likely to be introduced through them or meet people in their circle. This is one of the best ways to network because you are taking advantage of your own social circle and expanding from within.
2. Leverage Social Networking.
Whenever you make a new business contact, ask for their social networking information. It's easy to stay connected with people online, thanks to the proliferation and popularity of sites like Facebook, LinkedIn, and Twitter. With a few clicks of the mouse button and a couple of keystrokes per day, you can stay in touch with people from within your industry with ease.
3. Informational Interviews.
Informational interviews are great ways to get your feelers out there about prospective jobs within your field of interest. In an informational interview, you sit down with someone who holds a position that you are interested in pursuing.
While such an event is a lot less stressful and regimented than a formal job interview, it should still be carried out in a professional manner. The icing on the cake of doing such interviews is that you can ask for business contacts at the end of the interview. Those contacts can be used to improve your overall networking situation.
4. Blogs and Forums.
If you don't already interact on forums and blogs that relate to your industry, start doing so. Zero in on the most popular and well-executed career blogs and forums from within your field of interest. Get into the habit of checking in with them daily. Make a point of commenting on a regular basis so that you can stay in the loop about what's happening. More importantly, those comments will help you to make new connections within the industry – and to help acquaint yourself with others.
5. Your Own Website.
A great way to spread a wide net in the networking world is by starting your own blog or website. Keep it as industry-specific as you can and resist the temptation to fill it with fluff. Instead, work hard on it and fill it with useful content that others will find valuable. From time to time, try to spark conversations about hot-button issues within your industry. You'd be amazed by how many people will start chiming in. Market your blog or website via various social networking conduits and you will bolster your networking potential considerably.
6. Industry Events.
You don't have to be extremely fond of socializing in order to get something out of industry events. The fact of the matter is that such events are designed with networking in mind. By simply showing up at events within your industry, you will rub shoulders with many people who could provide amazing benefits for your career.
7. Volunteer or Side Jobs.
While relaxing is a great way to spend your spare time, you should dedicate a decent percentage of your extra time with volunteer activities or side gigs. Ask around about volunteer opportunities within your industry – you may be surprised by what you discover. Look into freelance or consulting opportunities that relate to your industry, as well. These are great ways to get your name out there in a truly positive way.
8. Maintain Your Networks.
I can't count how many times I've received business cards in college and received LinkedIn connections but never followed up. This is a huge mistake. You must actively reach out to your newly formed contacts, and it's as simple as sending an email and mentioning how you were happy to meet them. Not everyone takes the time to do this, so if you do, then you are more likely to be remembered and get hired later down the road if an opportunity arises.
9. Be Open to New Connections.
You can make new connections while walking your dog around campus or while at the grocery store. Networking really never stops and it's important to remember this. If you're in line at the grocery store and hear somebody talking about something you're interested in, you can always politely join in. Networking doesn't stop.
10. Visit Your Campus Career Center.
Have you visited your campus career center yet? It likely has a ton of information that is free! You are likely to find open internships or full-time jobs that you can obtain. Even if you are not looking for a job currently it doesn't hurt stop by to network. Go ahead and visit it this evening or tomorrow and shake some hands and have a conversation. You never know what potential a new networking contact can bring after all.
More Tips on Networking
While understanding networking better, I came across a YouTube video where Charisma on Command speaks on how to network as an introvert. His tips are spot on, even if you are an extrovert you would likely learn something new. It's worth a watch and is around 8 minutes long.
If you want more tips on networking, here's the introvert's guide to networking:
Networking in College Really Helps
By including as many of the preceding ideas into your everyday life, you can kick your networking potential up by a considerable margin. Give it a shot – you are sure to see amazing results in no time.
Get up to $250 today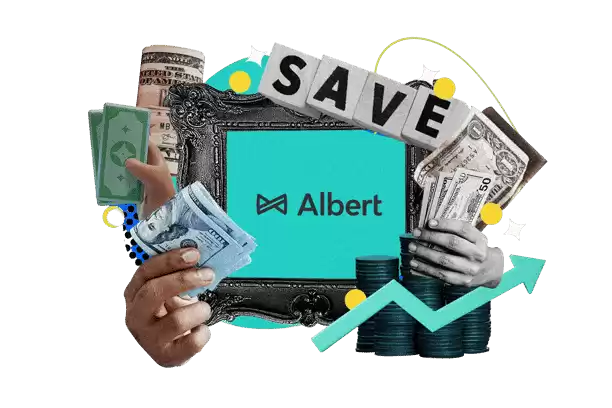 Albert
Get spotted up to $250 without fees
Join 10+ million people using the finance super app
Banking with instant discounts on gas, food delivery, groceries and more
Start investing, saving, and budgeting for free
JOIN ALBERT NOW