An interviewer is most likely to ask you this question: How far are you willing to commute for a job?
This is a typical question that the interviewer may ask to get a better idea of the candidate's expectations and their ability to travel long distances to work.
Another purpose for this query is to ensure that appropriate expectations are set from the start and that the applicant will not be too exhausted by the commute after beginning employment.
Commuting is, sadly, a fact of corporate life even though coronavirus has changed the way Americans work.
Unless you have a set-up that allows you to work from home full-time, most company jobs will need you to commute every day.
Whether you choose to travel by CAR, bus, train, scooter, or walk to work is a crucial aspect in your decision when looking for work.
So if you are worried about how far are you willing to commute, this article is perfect for you.
What is a Commute?
A commute might have several different connotations, even though it appears self-evident.
Overall, when we talk about corporate commuting, we are referring to the path you take to get to work.
Typically, a person's daily commute and the route taken each day does not change.
While the overall distance and time may vary due to traffic, the overall routes are usually the same.
Even though your daily routine is typically the same, your commute may have a significant impact on your daily happiness.
I know when I had a long commute, I generally was dissatisfied overall.
If you have a lengthy commute, it might make achieving a work-life balance more difficult for most individuals.
Typically, many job seekers always consider their overall commute when searching for a new job or opportunity.
Longer commutes, it is often said, can cause a variety of negative emotions since your work hours will be longer given a longer commute.
It's critical to fully understand and comprehend what your daily commute would be like if you were to accept or apply for a new position at a new job.
You can do this by using Google Maps and entering your home address and potential new job location to see the total commute time at certain times throughout the day.
You'll want to use certain times as it will give you a sense of how long it'll take you to get to your new gig when you'll be expected at work and when you're leaving the office.
What are Average Commute Times?
The average commute time in the United States is increasing year by year.
In the 1980s, the typical American commute lasted just over 21 minutes.
A new report released today by the U.S. Census Bureau shows the average one-way commute in the United States increased to a new high of 27.6 minutes in 2019.
This is a staggering increase of almost 20%!
Looking at additional statistics, the longest average travel times were associated with various forms of public transportation. For example, workers who traveled to work by bus had an average commute of 46.6 minutes.
This is not surprising since the bus typically stops at more places along a route. Drivers who typically drove to work in their own vehicle had an average commute of 27.6 minutes.
The U.S. Census Bureau defines extreme commuters as workers who travel 90 minutes or more each way to work.
These folks make up 5 percent of the total workforce.
The report found that workers with "very long" commutes (90 minutes or more) were more likely to be men; younger; unmarried; have no children at home; live in a central city, or not reside in a metropolitan area.
Commute Effect on Health
While the, "how far are you willing to commute" query may seem unimportant, long commutes have significant health impacts.
Long-distance travel and commuting are not only tiring, but several studies have shown that long-distance commuters suffer from psychosomatic disorders at a much higher rate than people with short trips to work.
Physical symptoms range from headaches and backaches to digestive problems and high blood pressure.
Overall, workers with long commutes have much higher rates of divorce and marital problems.
This is due to a variety of factors including stress, time together as a family, and overall satisfaction with the commute itself.
In fact, those who have longer commutes are often dissatisfied with the number of hours they spend traveling each day. It's no surprise these individuals are also less satisfied with their jobs.
The report goes on to say that people who have long commutes tend to be unmarried, which is likely due in part to their lack of time spent at home. This has significant implications for children and overall family life.
Determining How Far You Are Willing to Commute
When it comes to stating how far you're willing to travel, the best response is an honest one.
You don't want to mislead the interviewer or yourself by answering in a way that implies you're eager.
Finally, you should be satisfied with your commute and the route you take to work.
Be honest with yourself about what you can handle on a day-to-day basis.
You may not be able to change your job location, but if it's possible you can adjust your start or end times.
If that is not an option, then knowing exactly how far you are willing to commute will help.
Remember, these days, technology makes it easy to work from home should the need arise!
Benefits of a Longer Commute
While the advantages of a shorter commute are often clear, there are certain advantages to traveling a little longer.
Research suggests that people who live further from the workplace may be more productive workers.
This means you can get more done in a shorter amount of time, which is far better than commuting for hours and not getting anything done at all!
Last, a long commute allows you to be alone with your thoughts for longer.
It's a fantastic opportunity to be more innovative, address any difficulties you may have been unable to resolve, and simply meditate.
Commuting Tips
1) Set your alarm 30 minutes earlier and wake up to eat breakfast every day. This will ensure you start your day on the right foot, instead of rushing out the door when you wake up.
2) Make sure to give yourself plenty of time when commuting, if possible. If you are late for an interview or meeting it could negatively impact your image in the eyes of your prospective employer.
3) Stay healthy! The average person gains weight when they commute because it increases their sedentary time.
5) Try to avoid the temptation of food that is offered at your place of work or around your stop on your route. Make sure you pack a healthy snack before you leave for work, especially if there are no other healthy options available to you!
6) Use commuting apps to make your trip to work more productive.
How Far is Too Far to Commute?
When it comes to responding to the question, "How far are you willing to commute?", most people should reply honestly and truthfully.
Long, regular journeys may have a negative influence on your mental health as well as your physical health.
However, there are certain measures you may take to make your trip more bearable.
You can choose to get up early, keep healthy and avoid eating unhealthy snacks on your way home.
Remember: you should never feel obligated to answer any interview question in a way that feels dishonest or uncomfortable.
Try listening carefully to the tone of the question and respond accordingly!
It will take some planning to make your commute more convenient. This should include making a unique playlist to listen to, phoning in and checking on family and friends, as well as bringing along nutritious snacks to make your trip more pleasurable.
Want a remote job? Get a FlexJobs membership just for $2.95!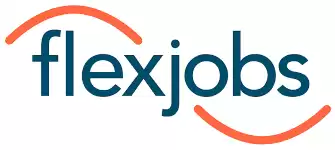 FlexJobs
Get access to vetted remote job listings for just $2.95 for 14 days
Enjoy partner discounts on products

Extensive job search resources & support
Click to Get $2.95 Deal