When you are a recent graduate and do not have any experience with a job interview, it can be a challenge to ace your first job interview.
As you will be applying for entry-level jobs, there might be a number of candidates with the same qualifications interviewing for the same position.
In order to stand out from the crowd, it is essential that you make the best impression in the interview. Follow our below tips to confidently prepare and excel in your first job interview after graduation.
1. Do your research
The basic step before going for an interview is to research the company you are interviewing with. The preliminary research can be conducted by going through the company website or their LinkedIn page. The "About Us" section on the company website can give you a lot of information about the company, its mission, history, activities, organizational structure, etc.
Whereas, you can view the profiles of the employees working with the company on LinkedIn and get to know about your probable interviewer and the team you might be working with. Checking Google News to know about the recent developments made by the company in their business trajectory will also prove to be helpful at the time of the interview.
2. Read the job description thoroughly
Before going for the interview, read the job description and know about the position and the type of job you are applying for. Sound knowledge about the job industry will also show your passion for the field and will be likely to yield more meaningful conversations during the interview. Having adequate knowledge about the job will make it easier for you to answer questions during the interview and will make you a good fit for the job.
3. Be punctual
Make sure that you reach your interview location right on time. Arriving late for the interview will show that you are not much interested in the job and might disappoint the interviewer.
Turning up late might also put you in a panicky and stressful situation in front of the interviewer. In case you are not aware of the area, you can go there a few days before the interview and know the possible ways and time required to reach the exact location. Start a little early on the day of the interview to avoid any unpredictable delays.
4. Dress appropriately
It is always wise to wear appropriate clothing and be well groomed for the interview. Select your outfit based on the type of your job position and the workplace. Do not overdress with a business suit unless the workplace follows a strict protocol.
For a job interview, you should be dressed in business professional attire. This means a suit or slacks and a dress shirt with a tie for men, and a skirt or pantsuit for women. You want to look like you're ready to take on the job, and dressing the part will help show that you're serious about the opportunity.
5. Be confident and not arrogant
It is essential to be confident when you are being interviewed for a job. This will show the interviewer that you are capable and have what it takes to do the job well. However, you should avoid coming across as arrogant, as this will make you seem unprofessional and difficult to work with. This means being able to talk about your accomplishments without sounding like you are bragging. Instead, focus on how your achievements can benefit the company and why you would be a valuable asset to their team.
6. Body Language
Your body language says a lot about you, so it is important to be aware of it during an interview. Make sure you sit up straight and maintain eye contact with the interviewer, as this will show that you are interested and engaged in the conversation. Additionally, avoid fidgeting or playing with your hair, as this can make you seem nervous or unprofessional.
7. Show your interest, not desperation
In a job interview, it is crucial to show your interest in the position you are interviewing for, not desperation. Desperation can come across as needy and even a little bit creepy, which is the last thing you want in an interview. Showing your interest shows that you are excited about the opportunity and would be a great asset to the company.
If you are asked a question about your experience or qualifications, make sure to answer honestly and openly. Do not try to hide anything, as this will only make you look bad in the long run. Be confident in yourself and your abilities, and show the interviewer that you would be a great fit for the position.
8. Know your strengths and weaknesses
Know your strengths and weaknesses, and be prepared to talk about both in an interview. This shows that you are self-aware and willing to improve upon your weaknesses. It is also important to be humble – do not try to boast or come across as arrogant.
Try emphasizing your greatest skills and best qualities, while tactfully spinning your areas of improvement. Also, practice having control over your conversation and do not give any unnecessary information. Watch your pitch and always answer the questions positively with a considerate tone. Refrain from giving negative opinions about others.
9. Listen and answer all the questions thoughtfully
Carefully listen to all the information that your interviewer is giving from the beginning of the interview. Do not miss any opportunity to grasp the information. As a good listener, you will let the interviewer know that you are attentive. Match the pace of the interviewer while answering any questions. Failing to listen to a question might result in missing an opportunity for proving your abilities and talking about your skills.
10. Ask questions and show gratitude
Asking questions shows that you are truly interested in the position and the company. It also gives you a chance to learn more about what the company does and what they are looking for in a candidate. Be sure to ask relevant questions that will show off your knowledge and interest in the role.
Summing it up
I hope you learned how to prepare for your job interview by using the 10 tips above. Once you nail your job interview the work doesn't stop.
Getting off to a great start in a new job can make all the difference.
It may not seem like it, with the unemployment rate dominating the news, but there are plenty of entry-level college graduates who are entering the workforce. For some, it's their first real job. Others are moving on to new jobs, and out of the comfort zone of a job and the relationships, they had formed.
More than ever, it's important to understand what is expected of you and how to beat those expectations. People will make snap judgments and companies are putting more teeth behind a 90-day evaluation period. It's important that your new co-workers like what they see.
Want a remote job? Get a FlexJobs membership just for $2.95!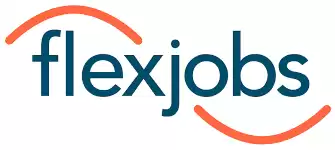 FlexJobs
Get access to vetted remote job listings for just $2.95 for 14 days
Enjoy partner discounts on products

Extensive job search resources & support
Click to Get $2.95 Deal
Earn up to $100 today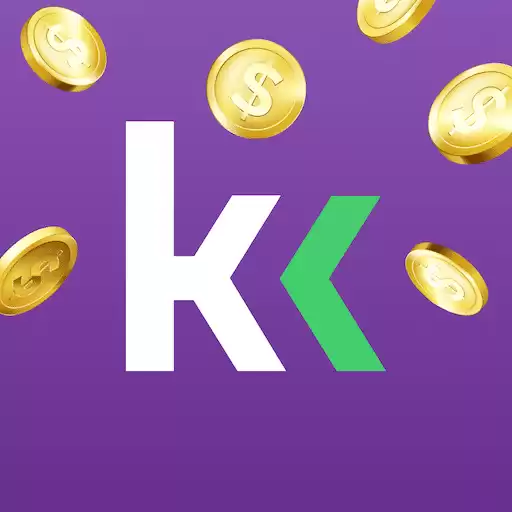 KashKick
Trusted by 2M+ users like you
This site pays you cash to play mobile games, save money, take surveys, and see offers — make $100 today. Over 2 million users agree that KashKick is a fresh and lucrative way to earn money and get paid directly to your PayPal!
SIGN UP & START EARNING NOW