Suffering job search frustration? It's easy to happen if your job hunting has gone without much buzz. Luckily, it's easy to get that job search back in action!
This is a situation all too familiar to many people. You are a month (or two) into the job search, and the response is very minimal, at best. You are getting few calls and emails, and most of the resumes you have sent out did not even warrant a response.
This economy presents a tough job market for seekers. However, just because you are desperate, it doesn't mean that you need to come off as such. It is important to avoid some of the basic mistakes that you might be tempted to make in this market.
Job Search Checklist to Avoid Job Search Frustration
While it can be easy to slip into job search mistakes, despair, and wanting to give up, I offer you a more constructive alternative.
Would you like to re-launch the job search that seems to have slowed down? Here is a simple job search checklist.
Here are 5 mistakes to avoid on your job hunt:
1. Make a plan.
Your job search should not just be a random foray into the world of job openings. Instead, you should put some effort into planning your job search. Decide where you want to apply, and figure out what you need to do in order to make your job application stand out. Identify your top prospect, and spend the most time on that, first. Then prioritize your other possibilities. From what you will wear to the job interview to whom you will approach about a job, create a game plan.
2. Stand out.
It is extremely tempting in this job to simply for anything that you might remotely qualify for. Unfortunately, this is a rather inefficient use of your job hunt resources. If you apply for everything, you won't have time to really refine applications to the jobs you are most qualified for or the job you want most. Instead of filling out dozens of applications a day, take the time to examine job requirements and make sure that your resume and cover letter reflect the value you could bring while emphasizing what makes you a good fit for a particular job. You will turn in a better quality application that gives you a better chance.
3. Don't rely too much on public postings.
These can be postings online, or public postings on sites like Craigslist. Yes, you should make use of these sources. But don't rely on them too much. Instead, see if you can find out about positions that are not open to the public. This might require using professional networking sites so that you know where there are jobs. Indeed, you should be sure that everyone you know understands that you are on the job hunt. You might be surprised at how those in your networks " online and offline " can help you find job openings you didn't know existed.
4. Prepare for the interview, seriously.
Before you go into an interview, prepare in advance. Think about your best qualities, and consider what you can bring to the company. You will need to show that you can solve problems and contribute. You should also think of some intelligent questions to ask, as well as do research about your market value. Be prepared for an interview, and you are more likely to be one of the top prospects.
5. Update your references.
Be sure that your job references are up to date. Make sure that your references are still willing to recommend you. Let them know what positions you are applying for, and which companies are likely to call. This provides your references with time to prepare so that they won't be caught by surprise. The last thing you want is a flustered and disgruntled reference stumbling through a recommendation.
Ways to Score the Job During an Interview
You aced the resume and cover letter, congratulations! The next step to getting your dream job is nailing the interview. Here are some tips on how to score the job during your interview:
Be on time.
This seems like a no brainer, but being on time (or even early) for your interview shows that you are responsible and punctual. This is a key trait that employers look for in their employees.
Dress the part.
Depending on the job you are applying for, dress professionally. If you are interviewing for a more casual position, dress business casual. Either way, make sure your clothes are clean and wrinkle-free.
Be confident.
Confidence is key, especially during an interview. Sit up straight, make eye contact, and speak clearly. Don't be afraid to sell yourself and your qualifications.
Ask questions.
Asking questions shows that you are interested in the position and company. Prepare a few questions beforehand so you don't freeze up during the interview.
Follow up.
After your interview, make sure to send a thank you note to the interviewer. This shows that you are grateful for their time and are still interested in the position.
By following these tips, you will be one step closer to acing your dream job!
FAQs
Why is job searching so frustrating?
There are a number of reasons why job searching can be so frustrating. One reason is that it can be difficult to find the right job. Another reason is that there is a lot of competition for jobs. Additionally, the process of applying for jobs can be time-consuming and stressful. Finally, it can be disheartening to be rejected from jobs. All of these factors can make job searching a very frustrating experience.
How do I stop job hunting anxiety?
There are a few things that you can do in order to stop job hunting anxiety. First, it is important to remember that everyone experiences anxiety at some point. Second, try to stay positive and focus on your goals. Third, take breaks when needed and do not hesitate to ask for help from friends or family. Finally, remind yourself that you will eventually find the right job for you.
When should I give up on a job search?
There is no definitive answer to this question. It depends on a number of factors, such as your level of experience, the type of job you are looking for, and the current job market. If you have been searching for a job for an extended period of time without any success, it may be time to reassess your approach. Additionally, if you are feeling stressed and anxious about your job search, it may be time to take a break.
How long does it take to find a job?
There is no one answer to this question. The amount of time it takes to find a job depends on a number of factors, such as the type of job you are looking for, your level of experience, and the current job market. Generally speaking, it can take several weeks or even months to find a job. However, if you are persistent and have a good strategy, you may be able to find a job more quickly.
Summary
Most job seekers have experienced the feeling of frustration at some point during their search. It's normal to feel this way, especially when you've been searching for a while without any luck. But if you stay determined, keep a positive attitude, and don't give up, you will eventually find the right job for you.
Can you think of other things that can cause job search frustration? Let us know.
Want a remote job? Get a FlexJobs membership just for $2.95!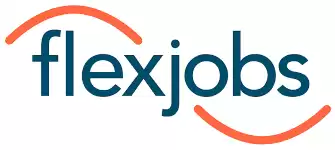 FlexJobs
Get access to vetted remote job listings for just $2.95 for 14 days
Enjoy partner discounts on products

Extensive job search resources & support
Click to Get $2.95 Deal
Earn up to $100 today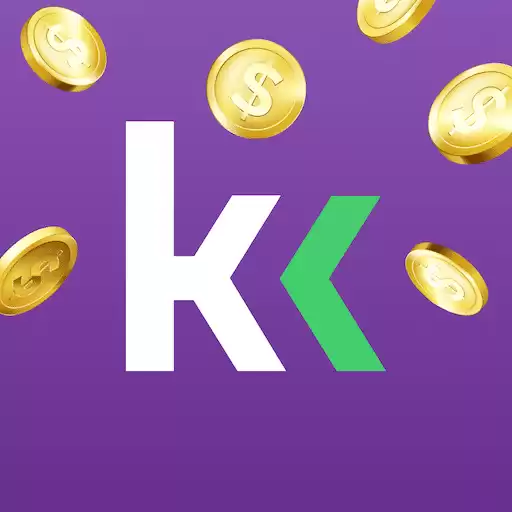 KashKick
Trusted by 2M+ users like you
This site pays you cash to play mobile games, save money, take surveys, and see offers — make $100 today. Over 2 million users agree that KashKick is a fresh and lucrative way to earn money and get paid directly to your PayPal!
SIGN UP & START EARNING NOW