Want to learn how to make money to pay off student loans? One of the best ways is to pick up a side hustle in order to pay off student loans. Here's how.
The average person takes 21 years to repay their student loan. And with monthly payments of around $280, pockets can get a little tight. But don't give up hope just yet!
…Because now it's easier than ever to boost your income online. Below you'll discover smart ways to make money to pay off student loans. They're quick, free and they'll turn your spare time into cash! So let's get started with legit ideas for you to learn how to make money to pay off student loans.
Skill Level: Basic
Theses ideas to make money are pretty basic, even a caveman could do it.
1. Sell your plasma
If you need money right now then you can earn it quickly by selling your plasma. Expect to earn from $25-$50 and you can likely get paid today. It takes around 30 minutes to sell plasma, but if you are a new donor, expect to wait even longer. This is a great way to make money today. Once you do it once, it'll be faster to do it the next time and you can start doing it two times every week. That's an extra $400 a month.
2. Start a Podcast
Go get a microphone and you're ready to give it a go. If you can build an audience for your podcast, then you can make some money through sponsorships, affiliate advertising, and other offerings. Companies regularly pay $250 to $500 for a 30-second advertisement on podcasts. Pssst… We also have a guide for guide to starting your podcast and how to profit. There is money to be made with this money making idea.
3. Start a YouTube Channel
Let's face it, YouTubing is in. If you have ever considered creating a YouTube Channel in order to make money then listen up. A YouTuber will earn commissions based on ad impressions coming from their videos. Imagine if your video gets 1,000 views and out of these views, 150 viewers completed watching the ad.
That means you have 150 paid views. 150 multiplied to $.18 equal $27 which will be charged to the advertiser. And, since you'll get a commission of 68%, you'll get $18 for every 1,000 views.
Overall, how much you'll actually earn will depend on various factors including the location and demographics of your traffic source, niche of your video, type of ads displayed on your video, audience retention or whether or not the viewers have watched your videos till the end and the number of your channel subscribers among others.
It's worth creating a channel if you think you can build an audience and the risk is low… only sacrificing your time.
4. Take online surveys
Using the best survey sites to make extra money is a no-brainer! You definitely won't get rich or make hundreds of dollars per day with surveys alone, but you won't waste much time, and you can make some money the easy way.
Survey Junkie: This is a free survey app for your phone that pays you to take online surveys, participate in focus groups, and try new products. And, I really mean free all around – free to join and they don't charge anything to be a member (they will actually pay you in cash via PayPal). You can get a free registration bonus for free when you join through this link.
$1.6M+ monthly payout to its members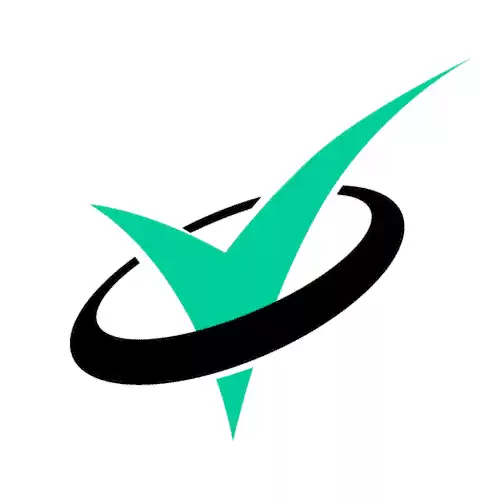 Survey Junkie
Over $55,000 Paid to Survey Junkie members daily
Survey Junkie is one of the highest-paying survey sites available. Complete three or more surveys a day, and you can earn as much as $100 monthly. With $76 Million paid out to date, Survey Junkie is one of the best survey sites available.
Start Earning
Survey Junkie Review
5. Get paid for playing games
We all heard the old saying "time is money" right? Instead of playing games on your phone like everyone else and feeling bad for wasting your time — now you can get paid for playing games. Getting paid for playing games sounds like a dream. But if you download a free new app, and then download games from it and play, you earn money. As you level up you can earn more money for cash rewards or gift cards.
This is a great opportunity for those looking to get paid for something they enjoy, like winning free gift cards and cash for playing games. I use it and it is legit and has over 35,404 positive reviews in the Google Play store. If you're interested, I recommend you download the app from the Google Play store for free by clicking here.
100% free, no deposits required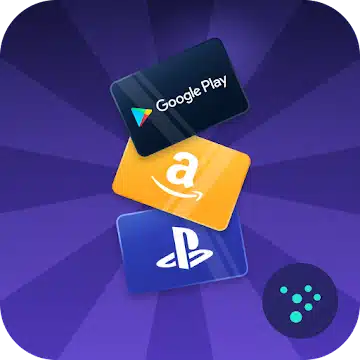 Mistplay (Android Only)
Earning money by playing games on your phone sounds like a dream. But Mistplay really pays you for playing new games with free gift cards. It is 100% free to play and you never have to deposit any money.
Start Playing
Mistplay Review
6. Get a gig economy job
Ever heard of the gig economy? There are tons of gig economy jobs that'll help you earn money to shed off some of your student loan debt.
If you're free nights and weekends, you can make money driving your fellow citizens around. Becoming a Lyft driver is one of the best side hustles for men to earn extra money whenever it's convenient for you.
A lot of people do this full time, so you can imagine that's it definitely possible to do this on the side and make $100-$500 extra a week. Right now they are conveniently offering a $1,000 driver bonus (guaranteed in all cities) — just Google "Lyft $1,000 bonus".
Other options include being a delivery driver for Instacart and DoorDash, in case you don't want to drive people around.
Highest paying?
Skill Level: Intermediate
These ideas to make extra money require some more effort, so roll up those sleeves.
7. Sell your used college textbooks
Don't leave money on the table. Selling your used textbooks at the campus bookstore during buyback is a sure way to throw money down the drain. Not only will you be competing with thousands of students to get a measly few dollars for your book, but you will probably have to stand in line to boot! Smart students buy and sell online using free websites that instantly will give you a cash offer for your used textbooks. Get started selling by listing your books on the best websites to sell textbooks online.
8. Start freelancing on Fiverr
Fiverr is one of the world's biggest online service marketplaces – with around a million purchases every month. And I'd personally say it's one of the best ways to start your own side hustle. In fact, set-up a gig today and you could earn your first sale within 24 hours. From asking someone to 'scream loudly for 20 seconds' to hiring a secret admirer, it's fun, quirky and brilliantly simple to use!
Here's a few tips to get you started
:
Sell something you can deliver fast: e.g. a PowerPoint template, a guide you've written, a voice-over.
The more unique, the better: D

on't copy everyone else. Pick a gig that really stands out from the crowd.

Extras/packages will increase your profits: Ups

ell relevant extra services to make more money.

Optimize your gig: W

ant more sales? Then add a magnetic headline, description and profile pic to win more customers.
Becoming a freelancer sounds hard but Fiverr makes it totally simple, just requires a little bit of creativity and hustle.
9. Write an eBook
Ever fancied writing an eBook? Being an author isn't a big deal anymore – anyone can do it! You see, it's easier than ever to publish your own ebook via Amazon Kindle. It's free, simple and you can sign up instantly online. Your book doesn't even have to be long – most of mine are just a few thousand words. That's something you could write over a couple of weekends.
And once you've set up the book, your income is pretty much passive. Simply write the ebook, publish it and as the sales come in, you can start repaying your student loan! Ready to get started? There's a great guide to writing eBooks here.
10. Freelance on UpWork
Freelancing on Upwork is the perfect way to land high paying clients. And whatever your skills are, there's a job for you! Accountancy, copywriting, design, translating – you name it. Simply sign up, search for jobs and send a few proposals out. This is the perfect side hustle because you have clients pretty much on demand.
If you want to land some high paying gigs, here's a few tips:
Nail your job proposals: D

on't bulk send proposals! Instead, take your time to fill out your proposals and really focus on demonstrating that you understand your client's needs.

Niche down: As a freelancer, you have to show clients that you're the expert in your field or niche – so don't pick a skill that's too broad! Choose a niche and stick to it e.g. sales video designer, resume specialist, sports journalist.
Get the price right: M

ost Upwork freelancers try to outprice their competitors – but that's a HUGE mistake. Find clients that value your services and are willing to pay top dollar instead.

Optimize your Upwork profile:

High paying clients want professional freelancers – prove you're one of them! Upload a professional hi-res photo, writer a compelling description and add plenty of examples of your portfolio.
If you want to kickstart your UpWork success, there's being by creating a profile here.
Skill level: Advanced
These side hustles will require a bit more effort. I didn't mean skill because anything can be learned — so hustle will be crucial here. But if you want to get those student loans paid off — here ya go.
11. Online tutoring
If you were the go-to person in college for doubt-clearing, you might have an excellent side-career as a tutor. Due to the competition level, tutors are high in demand for STEM subjects. Subject knowledge, a desire to teach and working internet connection is all you need to establish yourself as a tutor.
Here are a few sites that can help you set-up your online tutoring career:
12. Find online jobs
If you wanted to find a legit way to learn how to make money to pay off student loans, why not consider online jobs that people are using now to make money on the side? An estimated three percent of America's workforce now consists of telecommuting employees or people who work from home, according to a survey conducted by FlexJobs.
How does an extra $1,000 a month sound? You can get there and discover the most lucrative online jobs and work from home jobs and start earning. You'll likely want to polish off that resume first though.
Want a remote job? Get a FlexJobs membership just for $2.95!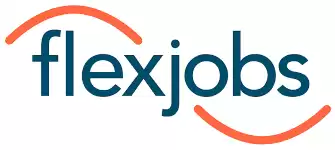 FlexJobs
Get access to vetted remote job listings for just $2.95 for 14 days
Enjoy partner discounts on products

Extensive job search resources & support
Click to Get $2.95 Deal
13. Dropshipping
Oberlo allows you to easily import products from AliExpress directly into your Shopify store and ship directly to your customers – in only a few clicks. It's very simple to open a shop on Shopify and drop ship items in order to create a business without too much risk.
You can literally start and set up a dropshipping business without any type of product in one afternoon with minimal risk as Shopify has a 14-day free trial and Oberlo is completely free.
14. Freelance writing
Want to learn how to make money to pay off student loans? Have you considered writing articles for money? Of course, you know it's possible to get paid to write online. You probably know that bloggers are making a killing by blogging and monetizing websites.
I did some research on sites that pay you to write articles and found a diamond in the rough. I did the hard work for you and found the best writing sites that'll get you paid. In this article, you'll learn which one and also some tips for freelance writers.
Start Your Side Hustle Like A Boss
Now that you know my top ways to make money for repaying your student loan, it's time to get cracking! But remember: If you want a profitable side hustle, you need to be consistent. Most people give up at the first hurdle.
…So please don't do that!
Instead, stick with your side hustle, be persistent and never give up! It might take a while to earn a decent income but it's 100% worth it.
Paying off student loans is possible when you make extra money and increase your income. When you are making just enough to cover your expenses, usually student loans are the last on the list of payoffs. Doing something about it can be difficult especially when there's not much money to spare. However, don't lose hope! There are some creative ways on how you can do some extra things in order to have more money for your loan payment.
Earn up to $100 today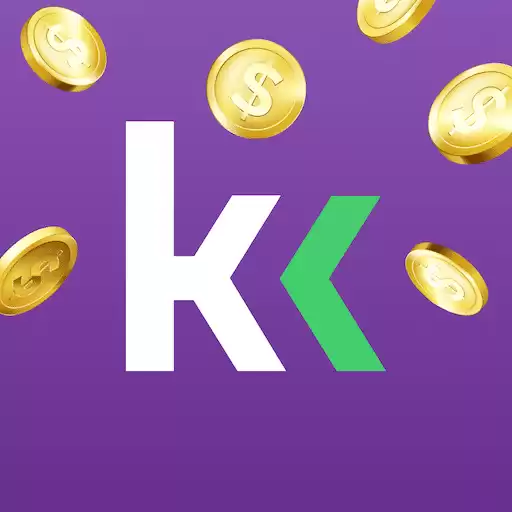 KashKick
Trusted by 2M+ users like you
This site pays you cash to play mobile games, save money, take surveys, and see offers — make $100 today. Over 2 million users agree that KashKick is a fresh and lucrative way to earn money and get paid directly to your PayPal!
SIGN UP & START EARNING NOW