When you think of Florida, you probably don't think about banks, at least not the ones that hold cold hard cash. However, many banks in this tropical state can help you manage your money and achieve your financial goals.
Banks in Florida serve over 6.8 million customers who hold over $800 billion in deposits. Considering it's a favorite state among those in their wisest age, it's no wonder many banks in Florida hold some of the largest collections of wealth.
If you're looking for the best banks in Florida to bank with, you've come to the right place. Our guide includes all the finer details about banks in Florida (and across the nation) serving customers far and wide.
Once you've read through our list, you can pick out your favorite banks. You may even be able to open a free checking account and earn some rewards simultaneously.
Are you ready to learn more about the best banks in Florida? Let's get started!
Types of Banks in Florida
Some of the best digital banks serve Floridian customers. However, you will find a mix of banks available to Florida's residents, including:
National banks: You're likely most familiar with these banks, which include Wells Fargo, Chase, and Bank of America. These banks are big names among all the financial institutions.
Regional banks: A regional bank serves a broader area than a community bank, but that doesn't mean it rivals a national bank. Instead, most regional banks begin in a single state and branch out from there.
Community banks: These banks serve a smaller customer base than the previous types of banks. However, they may offer lucrative perks not otherwise found at regional or national banks.
Online banks: Virtual banks are quickly gaining popularity, especially since they are so convenient. While you can find online banks in any state, they're certainly part of the banking ecosystem in Florida.
The good news is that you can pick and choose which banks you like best for managing your money and investments. Some have physical locations, while others cut costs through online-only offerings.
10 Best Banks in Florida
If you're looking for the best checking accounts in Florida, look no further than these 10 best banks near the Gulf of Mexico.
Ensure you meet eligibility requirements before inquiring about signing up for a new bank account.
1. Chase Bank
Chase is one of a handful of banks that don't require Social Security numbers. However, Chase does have some of the best bank account bonuses if you're not already a customer.
You'll find that Chase has a robust network of physical branches and ATM locations. You can also take advantage of several Chase bank promotions if you don't already have a Chase account.
In addition to checking and savings accounts, Chase offers CDs, auto loans, mortgages, and credit cards. While Chase's CD rates are lower than other banks, you can take advantage of the many business banking services this well-known bank offers.
Earn $200 bonus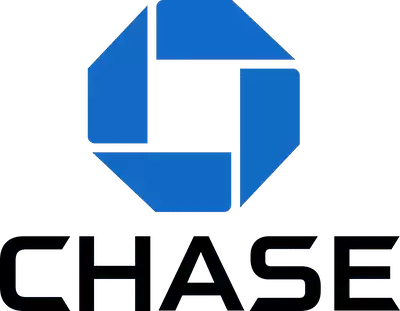 Chase Total Checking®
Secure a $200 bonus in a mere 15 business days when you establish your direct deposit within 90 days. Dive into unparalleled convenience with access to over 15,000 ATMs, 4,700+ branches nationwide, intuitive online banking, and a top-rated app. Offer expires 10/18/2023, so act fast!
Redeem your $200 here
Earn $100 bonus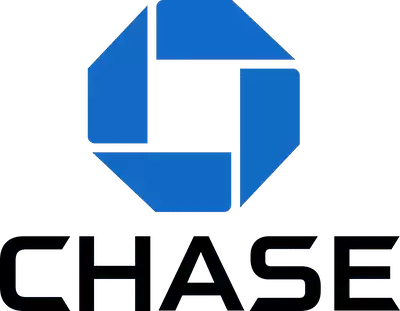 Chase Secure Banking℠
A $100 bonus is yours if you open a Chase Secure Banking℠ account and complete 10 qualifying transactions within 60 days. Once you complete the requirements, you should receive your Chase Secure Banking bonus within 15 days.
Open Account
Earn $100 bonus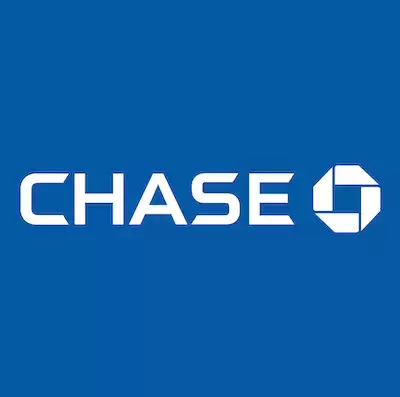 Chase College Checking℠
Open a Chase College Checking℠ account to earn a $100 bonus. To qualify for this promotion, you'll need to make at least 10 transactions within the first 60 days between debit card transactions. You'll receive your bonus within 15 business days.
Open Account
2. First Citizens Bank
Though First Citizens Bank offers a free checking account, it's not interest-bearing. However, there are over 30 physical locations in Florida that you can visit to open a new account and manage your money.
First Citizens Bank has been family-owned for over three generations. It offers checking, and savings accounts with no minimum balances, direct deposit requirements, or monthly maintenance fees.
You can use your First Citizens Bank checking account to pay bills and do everything else you would with a traditional bank account. However, avoiding the monthly fees associated with these accounts can be difficult, and the First Citizens Bank Savings account offers a low annual percentage yield.
Free checking account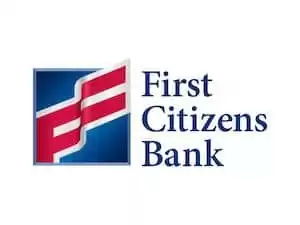 First Citizens Checking Account
Experience hassle-free banking with a free checking account. No fees, no minimum balance requirement, and the convenience of 24/7 digital banking, bill pay, and mobile deposits. Enroll in paperless statements to avoid the monthly fee. Make your life easier with better banking.
Open Account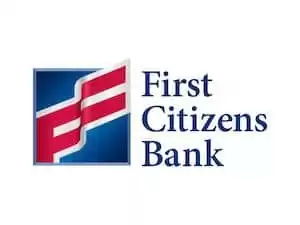 First Citizens Savings Account
Open a First Citizens online savings account for easy access and mobility. Enjoy convenience with no minimum balance requirement and no monthly service charges. Earn interest on your daily balance and receive monthly credits with competitive rates.
Open Account
3. Wells Fargo
You know Wells Fargo as one of the largest banks in the U.S. However, did you know it also offers some of the best CD rates in the nation?
Believe it or not, Wells Fargo has over 600 branches in Florida alone. Customers nationwide, however, can choose from eight separate accounts, including savings, checking, and certificates of deposit (CDs).
You'll have to open a Preferred Checking account with Wells Fargo to earn interest on your balance. Teens between 13 and 17 can also open a banking account.
As an industry leader, Wells Fargo partners with Zelle to help you transfer money. If you're looking for one of the best banks in Florida, Wells Fargo should be at the top of your list. 
4. Fifth Third Bank
Open an Essentials Checking account with Fifth Third Bank, and you can bank for free online, through your mobile app, and in-branch.
Fifth Third Bank doesn't charge monthly maintenance fees or require you to set up direct deposit. In addition, you won't be able to earn any interest on your checking account balance.
This bank offers a mix of physical locations and ATMs. You can also use your debit card to spend money from your Fifth Third Bank account.
5. Bank of America
You can choose from several Bank of America promotions throughout the year to earn more by banking with BofA. These modern bank accounts offer everything your typical bank account does, from writing checks and spending funds to paying bills.
Unfortunately, Bank of America doesn't make it very easy to avoid monthly maintenance fees, no matter which bank account you choose. However, this bank does offer superior customer service and many credit cards to choose from.
In fact, you can easily automate your savings. You'll also earn rewards when you shop using your Bank of America credit card.
6. Regions Bank
Regions Banks is one of a few banks that don't use ChexSystems, making it easier to open an account if you've had trouble in the past. This bank has over 300 physical branch locations in Florida alone, so it's a popular choice among residents.
You can lean on Regions Bank for any of the following services:
Personal checking accounts
Savings accounts
Investments
Financial planning
Loans and lines of credit
Regions Bank also offers several perks for businesses. Visit a Regions Bank near you to find out more.
7. PNC Bank
PNC Bank was founded in 1983 after two banks with the initials "PNC" merged. Both banks serve the Pennsylvania region but also extend south to Florida.
In addition to physical locations, PNC Bank offers financial management tools through its mobile app. You can perform most of the same functions through PNC Bank's website.
You'll need at least $25 to open a PNC Bank checking account. Overdrafts will incur a $36 fee, but you can avoid this by returning your account to the positive before 24 hours are up through Low Cash Mode.
Florida residents can take advantage of several PNC Bank promotions, including business and personal checking accounts.
Related: PNC Bank Hours and Holidays and PNC Overdraft Fees and Limits
8. Capital City Bank
This coastal bank doesn't claim as many locations as other banks on our list, but it does serve Tallahassee residents. Plus, it offers free checking accounts with no minimum balances, no monthly maintenance fees, and no direct deposit requirements.
You can use your Capital City Bank account to do almost anything with your money, from depositing and withdrawing it to paying bills and saving up. You can also use the network of ATMs to bank on the go if need be.
Capital City Bank does charge overdraft penalties, so be wary of these. You'll also pay a fee for any out-of-network ATMs you use.
9. Suncoast Credit Union
If you're looking for some of the best bank accounts that offer rewards for new customers, look no further than Suncoast Credit Union. Though you must meet eligibility requirements to join the credit union, the rewards are well worth it.
One of the biggest reasons Suncoast Credit Union is on our list is the $500 reward you can earn when you open a new account. You'll earn a $100 Visa eGfit Card when you deposit at least $25 into your account within 30 days of opening and keep it there for 45 days.
You can then earn $25 per referral who opens a new checking account. These earnings are capped at $500 per year, giving you a chance to make extra money by spreading the word.
Suncoast Credit Union doesn't charge monthly account fees and offers respectable APY rates. Check it out if you're a Florida resident needing a new bank account.
10. TIAA Bank
Did you know that TIAA Bank is headquartered in Florida? TIAA Bank offers checking and savings accounts, small business loans, lines of credit, and credit cards.
Many customers choose TIAA Bank for their retirement and investment needs. TIAA Bank will help you with estate planning, trusts, and endowments, among many other services.
Open a Yield Pledge Checking account, and you won't have to worry about a monthly fee. You'll only need $10 to deposit into your new TIAA Bank account.
TIAA Bank doesn't charge transfer fees if you submit payments through Bill Pay. Your funds are also protected by FDIC insurance.
What Makes for the Best Banks (Across the Nation)
The best banks can be found across the nation. Here are a few common threads among the best banks:
Variety of financial products and services: Most of the best banks offer several types of financial services, from checking and savings accounts to CDs and more. If you can bank, finance, invest, and save in one spot, it's a no-brainer.
Modern tools: Most banks have a mobile app to manage your account. The best banking apps make it easy to figure out how to manage your money without a fuss. Without these mobile apps, the best banks aren't the most convenient.
Top-notch customer service: The best banks make it a habit to please their customers and appreciate their business. Many of the banks on our list above include those that always offer superb customer service.
Accessible: Whether you want to visit a branch or ATM, or bank online, the best banks are accessible in several ways. A robust ATM network can also help avoid visiting a physical location for basic money transactions.
Few fees: To stay competitive with online-only banks, national and regional banks must offer checking and savings accounts with little to no fees. This extends to monthly maintenance fees and minimum opening deposits.
High interest rates for savings accounts: These rates are getting harder and harder to find these days, especially
As you decide which Floridian bank to work with, consider these factors. They may help you narrow down the candidates and reveal the bank you should use for your financial gains.
FAQs
What are the best banks in Florida?
The best banks in Florida are those that help you manage your money with ease. Many prefer national banks because they are more widely recognized, while others tend to bank with smaller institutions to access more local perks. 
What banks offer the best interest rates?
Ally Bank, Discover Bank, and Capital One all offer interest rates above 3%. Consult with each bank individually to determine how to earn these high interest rates on your balances. 
What is the most common bank in Florida? 
Wells Fargo is one of the most common banks in Florida. It has over 600 branches in the state. 
Can you open a bank account in Florida online?
Yes, you can open a bank account in Florida online. However, you must provide proof of your identification before taking possession of your new account. 
Bank the Right Way in the Sun Rays
Spending a day on the beach sounds as marvelous as knowing your money is safe in a Floridian bank, perhaps even more so. If you're unsure which bank in Florida to go with, we hope the list above has helped you to decide.
Though we've covered what banks are available for Florida residents, it's up to you to decide which is best for you. There are no wrong answers here, just a handful of banks that can help you achieve your financial goals.
If you don't live in Florida, that's okay too! You can still sign up for a new account with several banks, including some regional financial institutions.
How can you use the best banks in Florida to your advantage?
Earn $200 bonus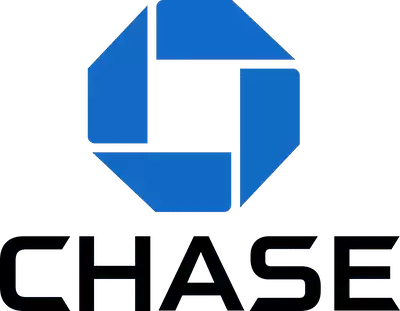 Chase Total Checking®
Secure a $200 bonus in a mere 15 business days when you establish your direct deposit within 90 days. Dive into unparalleled convenience with access to over 15,000 ATMs, 4,700+ branches nationwide, intuitive online banking, and a top-rated app. Offer expires 10/18/2023, so act fast!
Redeem your $200 here