The Consumer Financial Protection Bureau reported that Americans pay $15 billion or more in overdraft fees each year. Compare that to the estimated $1 billion coming from monthly maintenance fees and it's easy to see why banks love to charge us when we spend more money than we have in our accounts.
However, many banks have recently instituted new policies surrounding overdraft charges, including nonsufficient funds (NSF) fees. Some have done away with overdraft fees altogether, while some have merely reduced the fee amount.
PNC Bank no longer charges NSF fees but does retain its overdraft fee policies. Nevertheless, there are several options you can choose from if you have a PNC Bank account and need to overdraft it.
When you know what policies are in place and how you can use them to your advantage when it comes to paying for emergency purchases, you can make better decisions and potentially avoid overdraft fees. It all depends on your timing.
Are you ready to learn more about PNC overdraft limits and fees? Let's get started!
PNC Bank Account Basics
Based in Pittsburgh, Pennsylvania, PNC Bank has been serving its banking customers for nearly 200 years. This national bank offers several common financial products, including credit cards, checking and savings accounts, money market accounts, and personal loans.
You can rest assured your funds are protected with PNC Bank, which is a member FDIC. Opening a bank account with PNC requires you to be at least 18 years old, have a valid driver's license or recognized form of identification, and have enough money to fund your new account.
PNC Bank's mobile app includes several useful features such as the ability to deposit checks, pay bills, and set travel notifications. You can even send and receive money from friends and family with Zelle.
Though PNC Bank has one foot in the digital world and one in the physical world, there are only about 2,500 brick-and-mortar locations across the United States. Opening some accounts requires in-person visits but the Virtual Wallet accounts we'll discuss in further detail below can be opened online.
PNC Bank currently offers new Virtual Wallet customers up to $400 when they open a new account. Open a new Virtual Wallet with Performance Select by March 31, 2023, to obtain this $400 sign-up bonus.
If you already have a PNC Bank account or just want to learn more about what types of overdraft protection you can get with a PNC Bank account, keep reading. We've got all the details you need to make the necessary decisions when it comes to potentially overdrafting your account.
PNC Bank Overdraft Policy
Compared to existing Chase overdraft limits and Bank of America overdraft fees, PNC Bank's overdraft policy carries some of the same language and requirements when it comes to defining "What is an overdraft fee?" This information also tends to cover how to avoid bank fees associated with overdrafts as well.
PNC Bank's standard overdraft coverage grants approval of transactions that overdraw your checking account at the bank's discretion. In exchange for covering the overdraft, PNC Bank charges you a $36 fee.
PNC Bank will charge your account overdraft fees up to four times per day, for a total of $144. These fees are charged to your account whether you overdraw by $20 or $2,000 (or more).
If you overdraw your account by $5 or less, PNC Bank does not charge you a $36 overdraft fee. However, you still need to return your checking account balance to a balance above $0.
Should you fail to do so, PNC Bank can charge you an extended overdraft fee. This rate is $7 per day after the first five business days, with a limit of $98.
If you fail to pay your negative balance back after a certain amount of time, PNC Bank will take action to close your account and send it to collections. You may have trouble getting another bank account, at PNC Bank and other banks as well.
If you're looking for a way to avoid overdraft fees altogether, the PNC SmartAccess Prepaid Visa Card and Foundation Checking account are your best choices. Note that these options do not allow overdrafts, which is why you're able to avoid those pesky fees.
PNC Bank Virtual Wallets
Online banking is more common these days than it has been. PNC Bank brings its customers virtual banking features with Virtual Wallet services.
Choose from three different Virtual Wallet accounts, including Spend, Reserve, and Growth. A Spend account acts as the primary checking account that lets you do everything you normally can with a checking account and more.
With Reserve and Growth, you can designate either of these accounts as a Protected Account that covers your overdraft transactions. Reserve acts as your short-term savings fund, while Growth helps you save for bigger purchases down the road with a higher interest rate.
Overdraft protection comes standard with the Spend account, but there is no overdraft protection with the Reserve and Growth accounts. Should your Spend and Reserve accounts have insufficient funds to cover your overdraft transactions, your Growth account is your last hurrah.
Low Cash Mode Program
As part of the Virtual Wallet program, PNC Bank offers Low Cash Mode with plenty of features to ensure you avoid overdraft transactions if possible. The Extra Time feature gives you an additional 24 hours to pay back your negative balance without incurring a $36 overdraft fee.
In addition, Intelligent Alerts will warn you when your balance is getting low. Set these alerts at your preference to receive notifications when you might be close to overdrawing your account.
Payment Control can also help you decide what to pay if you've overdrawn and your balance is in the negative. This feature can help you limit what transactions go through and incur a fee and which ones are automatically declined.
What Overdrafts Does PNC Bank Allow
Working with banks that let you overdraft can be a nightmare, but that's not the case with PNC Bank. Right up there with some of the best national banks, PNC Bank offers overdraft protection you can depend on when times get tough.
Overdraft Protection
PNC Bank offers Overdraft Protection services that allow you to link up to two Protected Accounts to cover overdraft transactions. These accounts include:
Separate PNC Bank checking account
PNC Bank credit card
PNC Bank savings account
PNC Bank personal line of credit
PNC Bank money market account
This type of overdraft coverage authorizes transactions such as those that use your checking account number, personal checks, or automatic bill payments. However, transactions are still paid at PNC Bank's discretion.
Automatic transfers are subject to a $10 fee, with no limit to how many transactions PNC Bank can authorize each day. If you use your PNC Bank credit card or line of credit to fund the overdrafted amount, the bank will remove funds in $50 increments, in addition to the $10 automatic transfer fee.
In fact, if it's the first time you've overdrafted your account and you're looking to have your overdraft fee waived, PNC Bank representatives might be able to help. If your account is and has been in good standing for quite some time, they may waive an overdraft fee if you demonstrate you've since brought the balance up to a positive amount.
It's rumored that banks allow for at least one dismissal of an overdraft fee per year if you and your bank account are in good standing. At the same time, it's not an unspoken service you should depend on if you overdraw your account.
Unfortunately, PNC Bank does not let you use a business checking account to cover a personal account and vice versa. This is common among banks that offer both personal and business accounts.
PNC Bank Overdraft Limits and Fees
Believe it or not, many people use overdraft coverage to avoid having their accounts overdrawn as part of identity theft and potential scams. If you tell your bank not to allow overdraft transactions to process, you can potentially limit how much crooks can get away with.
For the most part, however, online banking is safe enough that the majority of banks pick up on fraudulent charges when they happen or shortly after. That's why overdraft coverage is often advertised as a way to get paid today, instead of a line of defense against fraud.
PNC Bank ATM Overdraft Limits
If you need cash now, finding ATMs that let you overdraft can help spot you in emergencies. PNC Bank requires that you activate coverage for ATM purchases and one-time debit card transactions.
You can opt-in for this Overdraft Coverage through your online account or mobile app. Simply find the "Account Services" section and make your changes.
Overdraft Coverage is not available on Virtual Wallet Reserve, Virtual Wallet Growth, and Foundation Checking accounts. All overdraft transactions are also subject to PNC Bank's approval at its discretion.
If you do not opt-in for Overdraft Coverage, any transactions, including those at ATMs and with your debit card, will automatically be denied. You will not be charged an overdraft or NSF fee either.
Additional Ways to Avoid Overdraft Fees
Overdrafts often tell us more than just what our bank account balance is (or rather, what it isn't). It can be a sign that better financial habits are necessary if we want to manage our money responsibly.
The good news is that there are many resources out there to guide you in becoming more financially stable. Some of the best banking apps provide educational resources you can use to learn more about how to manage your money.
We've highlighted some of the best cash advance apps, including cash advance apps that work with Varo. Plus apps like Albert can help you make ends meet while you come up with a game plan.
Here are some other ways you can avoid costly overdraft fees:
Set up an emergency fund
Borrow money temporarily from friends or family
Stick to your monthly budget
Set up account alerts for low balances
Check your account balance before you make a large transaction
Use any cash reserves instead of your bank account
Obtain a one-time cash advance
Banking with some of the best digital banks and taking advantage of the best bank account bonuses can help you avoid overdraft fees altogether. It's all about what you put into making your money work for you, rather than against you.
FAQs
Does PNC Bank still charge overdraft fees? 
Yes, PNC Bank still charges overdraft fees. If you overdraft your account, you'll pay a $36 fee with up to four fees assessed per day. 
What overdraft protection does PNC Bank offer?
PNC Bank offers several types of overdraft protection. Standard overdraft protection incurs a $36 fee, while Overdraft Protection incurs a $10 fee per automatic transfer. 
Do other banks charge overdraft fees? 
Not all banks charge overdraft fees. Capital One is one of the biggest banks that recently did away with charging overdraft fees altogether. 
Bank Better with PNC Bank
PNC Bank offers customers a variety of ways to avoid overdraft fees. With the right account and alerts set up, it's easy to avoid $36 overdraft charges on your next PNC Bank statement.
Learning about overdraft protection and fees is part of figuring out how bank accounts work. While you might be embarrassed or feel panicked about an overdraft fee, the reality is that most people have overdrafted their account once or twice.
We hope this article has helped you to see what PNC Bank offers for overdraft coverage and how much you could pay in overdraft fees. Knowing what options you have can help you make smarter financial decisions down the road.
With the safety net of overdraft protection beneath you, it's a good time to think about building better money habits for the future. Stick around for more financial tips on how you can better manage your money.
Earn $200 bonus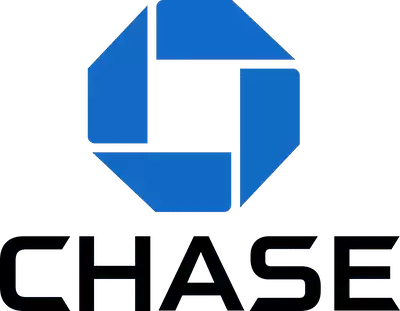 Chase Total Checking®
Secure a $200 bonus in a mere 15 business days when you establish your direct deposit within 90 days. Dive into unparalleled convenience with access to over 15,000 ATMs, 4,700+ branches nationwide, intuitive online banking, and a top-rated app. Offer expires 10/18/2023, so act fast!
Redeem your $200 here