Managing money can get the best of us sometimes, no matter how hard we try. Whether it was poor judgment or certain life circumstances, everyone experiences a bit of a financial crisis at some point. If you've experienced some sort of financial trouble and need to find a bank that will give you an account without checking your history, you're not alone. You've also come to the right place.
Our guide introduces you to 20 banks that don't use ChexSystems to screen their applicants. This can work in your favor if you're trying to build your credit back up and get on your feet financially. With these banks, you may be subject to certain restrictions and fees, but when it comes to second chances, they're a great opportunity to take advantage of. Plus, we'll also show you what alternatives you have access to as well, in case these banks just don't do it for you.
Are you ready to take hold of your financial future and get back on your feet? Let's get started by looking at ChexSystems.
What is ChexSystems
ChexSystems, along with Early Warning Services (EWS) and TeleCheck, is used by banks to track the checking history of applicants. It's similar to a background check for banks as a way to determine whether or not an applicant is delinquent on other accounts. In fact, if you have a negative ChexSystems record, your account will remain in negative standing for at least 5 years.
It's important to note that ChexSystems is not a credit reporting agency. While some banks may pull a credit report instead of using ChexSystems, your credit score does not impact your ChexSystems record. However, if you do have a bad credit score due to a delinquent account, your record may show up in ChexSystems.
Not all banks use ChexSystems. There are many reputable banks that don't use this system to verify their applicants' histories before they grant accounts. These banks may or may not use EWS or TeleCheck in place of ChexSystems.
Individuals who have existing bank accounts benefit greatly from ChexSystems. When a bank that does use ChexSystems finds out you have another account, the software can freeze that account for up to 30 days as a way to recover payment. If these individuals apply for an account at a bank that doesn't use ChexSystems, their existing accounts won't necessarily be frozen as a result.
20 Best Banks That Don't Use ChexSystems
If you're looking for a bank that doesn't use ChexSystems, you've come to the right place. Here's our list of the 20 top banks that won't use ChexSystems to investigate your checking background.
Albert offers bank accounts that are FDIC-insured up to $250,000. There is no minimum deposit to open an account and you'll receive a free Mastercard debit card. With this card, you're eligible for cashback rewards, which can help you pay off credit card debt by putting more money back in your bank account.
Albert also offers its "Ask a Genius" feature on the mobile app. You can ask personal finance-related questions 24/7 to get help with tackling your financial goals.
Bank Bonus Expiring Soon: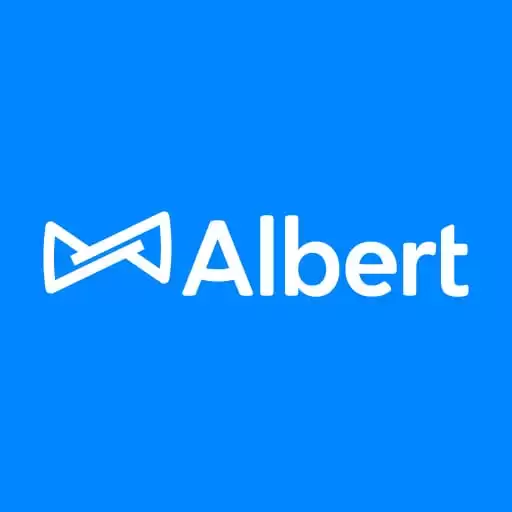 Albert Cash Account $150 Bonus
Costs $8 per month after a 30 day free-trial
Albert, an online fintech banking platform, is offering a $150 welcome bonus when you open a new cash account and set up direct deposit. What's even more? Once you become a user, you can refer your friends and earn up to $1,500!
Join now and get $150 free →
Available to Texas, New Mexico, Arkansas, and Arizona residents, 1st Convenience Bank requires a $20 minimum deposit to open a bank account without a ChexSystems verification. Plus, there are no monthly maintenance fees as long as you meet certain conditions.
If you're concerned about FDIC-insured limits, check out Aspiration. They offer FDIC-insured accounts up to $2 million. Plus, you can open a new account with only $10.
Aspiration also offers fee-free withdrawals from over 55,000 ATMs. You can choose to get paid up to 2 days early and even open a Spend & Save account to earn up to 5% APY. That's on par with some of the best high-yield savings accounts out there!
Related: Aspiration Spend & Save Review: Earn Rewards, Help the Planet
A bank account with Axos Bank can be characterized by a lack of fees. You won't pay for monthly service charges, overdraft fees, or ATM withdrawals. Plus, there's no credit check and you'll have access to cashback rewards. Mobile deposits are free and you'll get as many as you need with this bank account, which is FDIC-insured up to $250,000. If you need a place to put the money you're getting from multiple streams of income, Axos Bank might just be your best bet.
Cadence Bank, formerly BancorpSouth, offers several checking account options, including My Way Checking. With this account, you'll have access to a free debit card, online banking, and bill pay. You'll only need $50 to open the account. And if you meet certain account requirements, your monthly fee gets waived.
Chase is another bank that doesn't perform a credit check or require an opening deposit. You'll gain access to over 16,000 free ATMs with a Chase Secure Banking account, along with free online bill pay, money orders, and cashier's checks. Most applicants are immediately approved and can even earn a $100 bonus after making 10 qualifying purchases within 60 days. Chase does charge a $4.95 monthly fee, but that's easily affordable in most cases.
A bank account with Chime gives you access to the Secured Chime Credit Builder Visa Credit Card. This card has no annual fees, credit checks, or interest charges. Plus, there's no minimum opening deposit or monthly service fee to open the account. Chime won't charge you for overdrafts or foreign transactions, but will give you access to your paycheck up to 2 days early when you set up direct deposit. You'll also gain access to over 60,000 free ATMs nationwide.
Technically classified as a financial technology company, Current provides fee-free overdraft protection of up to $200 for their account holders. You can also get paid up to 2 days faster with a Current account, which doesn't require a credit check or minimum opening deposit. You won't pay maintenance fees either.
You don't have to be a member of the military to join FSNB. A Basic Checking account with FSNB requires a $5 minimum deposit and a daily minimum balance of $75. If you fall below this balance, you'll be charged $5.50 per month. FSNB members can get a Visa CheckCard and access to free online banking services as well.
This online bank includes a network of over 42,0000 ATMs, as well as budgeting and money management tools that can help you with your financial future. In fact, these tools can come in handy if you're looking for the best way to get a loan with bad credit. You'll need at least $500 in direct deposit funds to avoid the $8.95 monthly fee.
Residents of Arizona, Colorado, Illinois, Indiana, Michigan, Minnesota, Ohio, South Dakota, and Wisconsin are eligible for Huntington National Bank accounts. There is no minimum deposit or minimum balance required.
Note that this bank does use ChexSystems, but as long as you don't owe another bank any money, you can qualify for an account. Conversely, if you have an account with EWS, you may not qualify.
You can open a Share Savings Account at Langely Federal Credit Union with a minimum deposit of $5. You'll need this account before you can open a checking account that offers free online and mobile banking as well as online bill pay. There are 55,000+ ATMs in the Langley Federal Credit Union network that you can access. Plus, you won't have to maintain a minimum balance or pay monthly service charges. If you set up direct deposit, you can also get paid up to 3 days early.
You will have to be active-duty or a retired member of the military to join Navy Federal Credit Union. However, the checking account is free and there's no required minimum balance. NFCU also doesn't charge a monthly service fee as long as you link a qualifying direct deposit.
You'll need at least $50 to open an account with Regions Bank. This bank offers its Simple Checking Account that allows you to open a savings account as well. If you sign up for online statements, your monthly maintenance fee is reduced from $8 to $5, which can help you save more to pay off things like credit card debt.
Alabama, Georgia, Florida, Mississippi, and Tennessee residents can open an account with Renesant Bank as long as they don't owe any money to another bank. These accounts require a $50 minimum deposit and you'll need to maintain a balance of at least $500 in order to waive the $7.50 monthly fee. Renesant Bank offers a Mastercard debit card for their eligible accounts.
With no minimum balance required or monthly fees, SoFi's Checking and Savings accounts won't incur overdraft fees either. Account holders have access to over 55,000 free ATMs, along with access to their paychecks up to 2 days early with qualifying direct deposit. You can even earn up to 1% APY on checking and savings accounts and up to 15% cash back at local establishments.
If you're looking for a brokerage account a with comprehensive cash management checking account, look no further than TD Ameritrade. There are no monthly fees if you maintain a daily balance of $100 and you'll have access to free online bill pay as well as a free debit card with rebates on ATM fees nationwide.
While TD Ameritrade does offer unlimited check writing, your funds are not FDIC-insured or bank guaranteed.
If you live in Maryland, Ohio, Pennsylvania, Virginia, West Virginia, or Washington, D.C., you're eligible for a United Bank account. You'll need at least $50 to open the account, but there are no associated minimum balances or monthly fees. You also have the opportunity to upgrade to a rewards checking account for $10 per month. If you have at least 15 transactions per month or a minimum of $500 in regular deposits, you can have this fee waived.
U.S. Bank offers the Bank Smartly checking account, which comes with a $6.95 monthly maintenance fee unless you have direct deposits that combine to at least $1,000. The Bank Smartly checking account also comes with a free U.S. Bank Visa debit card you can use in conjunction with the mobile app.
This online-only bank doesn't require a minimum deposit or charge monthly fees. You'll get a free Visa debit card as well as access to over 55,000 free ATMs across the country. Account holders receive free paper check mailing, as well as early access to direct deposit payments.
Alternatives to Banks That Don't Use ChexSystems
Sometimes opening a new bank account isn't the answer. In these cases, there are a few alternatives you can use to achieve your financial goals.
Second chance checking: Also known as "fresh start" or "opportunity" checking, these accounts can help you stay responsible with your money and establish good habits along the way. Many of the banks above also offer second chance checking.
Prepaid debit cards: Limiting yourself to the money you have in hand can work well with a prepaid debit card. Maintaining a responsible relationship with your money through a prepaid debit card does come with monthly fees, but it can be a great first step to setting things right financially.
Secured credit cards: Similar to prepaid debit cards, secured credit cards require you to use your own money as collateral. You will still pay interest on balances you don't pay in full, but many people use secured credit cards to improve their credit score and gain back eligibility for unsecured credit cards.
Online services: PayPal and other online banks may offer e-wallet services that allow you to store cash and pay for things online. These accounts may offer a debit card but be warned. Not all of them are FDIC-insured.
Leveraging these alternatives can help you gain enough of a credit score to apply for a personal loan as well. Personal loans can help if you have bad credit, but like with any of these alternatives, it's best to have a plan in place to tackle your debt to set yourself up for success.
FAQs
Can I open a bank account if I have a negative account in ChexSystem?
Yes, you can, but you have to do it through one that doesn't check this system. The 20 banks listed above don't use ChexSystems and can offer you a bank account if you qualify. 
Which banks give you a second chance if you have a negative checking account status?
If you're looking for the best checking accounts for second chances, you can contact any of the banks listed above. You may also want to seek out "second chance banks" through a Google search. Depending on what range your credit score is in, you may qualify for a second chance banking account without having to do much leg work. 
Can I open a bank account if I owe money to another bank?
It is possible to open a new bank account if you owe money to another bank. You can open an account with any of the 20 banks listed above since they don't use ChexSystems. However, if your negative report is listed on EWS or TeleCheck, you may not be eligible for an account. 
Give Your Financial Future a Second Chance
Opening a bank account, even if you have a negative ChexSystems record, is possible with any of the 20 banks listed above. We hope you've found this article useful in determining how you can open a bank account if you've got a negative report because everyone deserves a second chance. In fact, you can even use second chance bank accounts or prepaid debit cards to reboot your finances for a better future.
The first step in achieving financial independence is maintaining responsible money habits. With bank accounts from institutions that don't use ChexSystems, you're well on your way down that path toward financial freedom. Where will it take you?
Explore these resources for quick cash
These apps help you get your paycheck early and can help you borrow money instantly. I mean you worked today, get paid today.
Pros:

App Store: 4.9 – ‎136k reviews

Bonus: $150 welcome bonus

Pros:

App Store: 4.8 – ‎86k reviews

Receive up to $250 today
#1
Pros:
App Store: 4.9 – ‎136k reviews

Bonus: $150 welcome bonus
#2
Pros:
App Store: 4.8 – ‎86k reviews

Receive up to $250 today