I went to college and not surprisingly I also graduated with student loan debt.
A lot of student loan debt. Around 60K in student loan debt.
Let's Talk Money: Meet Millennials Series with K.P.
College, for me, was an interesting educational environment. I was taught all the concepts when what I really needed was practical, actionable lessons. The one place the American public depends on to make adults out of children had failed to prepare me for the "Real World". The most valuable learning experiences during those times were working for 3 different companies at the same time, living off campus, and having roommates. By the time I graduated, I realized I was on the hook for about $60,000, and I've been working towards getting that number down month after month ever since.
Being a first generation American student, I didn't have too much guidance during my college acceptance process. The only advice I got was to take out student loans because as the saying goes, "That's how everyone does it".
I received grants to offset some of the tuition costs and took out private and federal loans for the remainder. I vaguely remember a small speech from the finance counselors about having to repay back everything with interest, but none of that lecture sunk in.
---
Want Free Money?
Aspiration: Want to get spotted a $150 for free? Simply sign up for Aspiration, and the free banking app will give you cash for free, you just relax while it gives you $150 just for opening a new debit card. There's no catch. This bank account is legit and only takes two minutes to sign up for an account.
---
Pro tip:
 Surveys are quick, easy, and can pay you cash from the comfort of your home. No wonder they are so popular.
Survey Junkie
,
Branded Surveys
,
Swagbucks
, and
InboxDollars
are just a few of the best survey sites to make money.
My mindset at the time was to simply take out whatever amount I needed in order to keep the semesters going.
However, I knew I needed to make some changes.
I Pursued Making Some Extra Money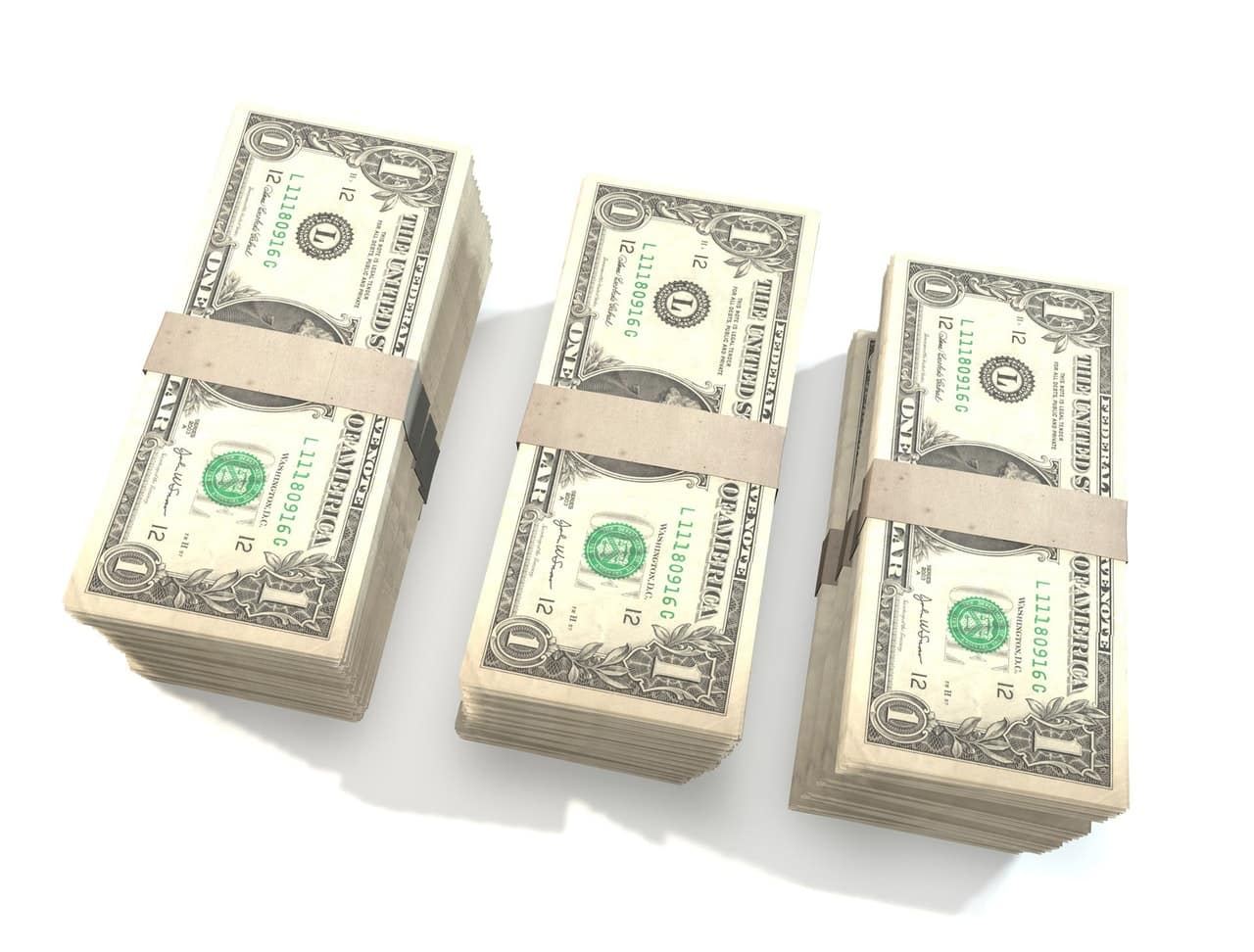 I quickly learned the school offered opportunities to make some extra money while taking classes, so I became a resident advisor during my second year. Taking that position lowered my tuition, allowing me to receive a smaller loan that year.
I also worked as a cashier in the bookstore to make a little bit more money on the side. In hindsight, this is when I should have made another visit to the finance center to get educated on how to start paying down the interest on the loans I got. Generating that small amount of income wouldn't have made a dent, but it would set the foundation for paying off the loans early.
The third year, I was able to live off campus with my friends and learned how to pay bills and live with people. Going off campus lowered the total balance for the subsequent years because I only had to pay for the credits. In order to afford the tuition, housing, and the fun college lifestyle, I had 3 different jobs while also taking on a few full credit semesters.
Since I was working so much and not understanding the courses fully, my grades suffered, making me graduate in 6 years instead of 4. Even though I worked through all those years, I didn't quite understand the way interest works, so I didn't use the income to significantly pay off debt. All I can think now is that I blew it.
When the student loan payments finally started, I struggled to make the payments mainly because my starting salary was way less than the total owed. Feeling like being in a hole that was getting deeper and deeper every month, made me a little bit depressed.
I Learned To Make Sacrifices
I made it a goal to learn all about paying off student loans, which led me to put a search into Google under the variations of "How to pay off (x amount) in student loans".
There were many Yahoo Answers as well as personal finance bloggers sharing their battles with student loans and other debts. Consuming as much of this content as I could taught me all the defensive tactics such as budgeting, living frugally and reducing or cutting out monthly costs.
I learned that I would have to sacrifice going on vacations and buying the next and best tech or apparel, in order to pay off the loans early. This is what I'd signed up for and I embraced making that sacrifice because no one else was going to do it for me.
Three years since graduating, my student loan balance is now a little bit over $50,000. I've been practicing all the defensive tactics and have kept at least 2 jobs at all times. Working hard at my jobs led to a few promotions, which have helped financially.
During this time, I kept consuming personal finance content and found that the only way to make even more of a dent in the debt, is to create multiple streams of income at scale.
I've been educating myself on the multiple ways to start businesses and documenting the process. To me, this is what it means to go on the offense to combat debt.
In order to win like the ones that have influenced me, I would have to start thinking like they do and deploy the same mindset. I know it will take time to pay off my loans, but I will have learned many lessons along the way and I'm patient for that. I went from being ignorant, to resourceful and finally impacted by personal finance. I know that with time, my defense will be my foundation and my offense will help me pay off any debt.
If you have student loan debt (or in my case, 60k in student loans) have you taken action to get in a better place financially? If you don't have student loans, what are you doing to get in a better place financially? Did you know My Millennial Guide just launched their student loan payoff guide?
---
Contributor's Bio: K.P.
Come with me on my journey on HungryBeing.com where personal finance meets hustle meets life. Follow along as I document my entrepreneurial tendencies towards financial freedom.
Go
Description

Want Free Money?
Aspiration

Simply sign up for Aspiration, and the free banking app will give you cash for free, you just relax while it gives you $100 just for opening a new debit card. There's no catch. This bank account is legit and only takes two minutes to sign up for an account.

LEARN MORE


Today's Best Offers
App
At a glance
download
Chime
★★★★★


Chime will spot you up to $200 if you accidentally overdraft. And even better: they won't charge you a dime.

GET SPOTTED $200

Axos
★★★★★


This free savings account delivers on its promise to save you money effortlessly. You can use it to get up to 6x the national average APY. It now pays to stash your cash in a savings account.

GET PAID TO SAVE