One thing I hope that we can all agree on: student loans can be expensive.
That's why I've always enjoyed reading student loan success stories where Millennials are able to crush student loan debt.
I had my own battle with student loans and my story got featured on AOL Finance when I managed to pay off $30,000 of student loans in just 12 months.
Awesome stuff, right?
Want free money?
Aspiration: Want to get spotted a $100 for free? Simply sign up for Aspiration, and the free banking app will give you cash for free, you just relax while it gives you $100 just for opening a new debit card. There's no catch, just use your card to make at least $1,000 in cumulative transactions within 60 days of opening an account. This bank account is legit and only takes two minutes to sign up for an account.
Reading other stories about how people are saving money by refinancing student loans or finding ways to pay off student loans faster is so motivating especially to those who are feeling overwhelmed with their own student loans.
There are a lot of Millennials out there making big changes in their finances in order to pay off those pesky student loans. Here are some of my favorites:
4 Student Loan Success Stories
Student loans paid off: $33,000
Holly and her husband paid off $33000 worth of student loan debt. This wasn't your typical we made more money and paid off the debt, it was a story of going from two incomes to solely one and still paying off a huge chunk of debt. They knew debt was going to be hanging over their heads from the school loans they had taken out so they committed to paying off each school bill as it came due. It was a big bite out of their paychecks but it was worth the hard work. This choice saved them from paying interest on 2 ½ years worth of schooling… Read more.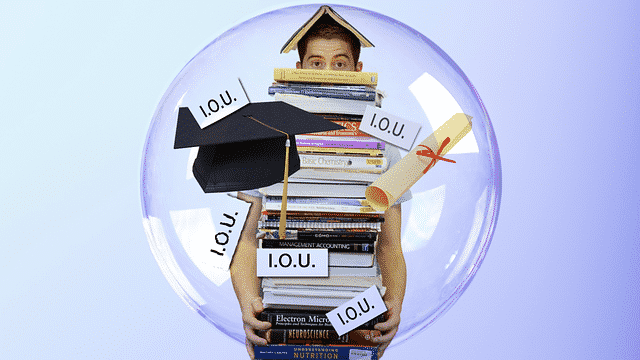 Student loans paid off: $30,000
Learn how Vince was able to pay off $30,000 of Student Loans in 4 years. With nearly $30,000 in student loans to pay off, this millennial planned ahead. During a time of unemployment, he applied for over 350 jobs, interviewed at 20 companies, before I got the one he wanted, making $73k at a fortune 100 company… Read more.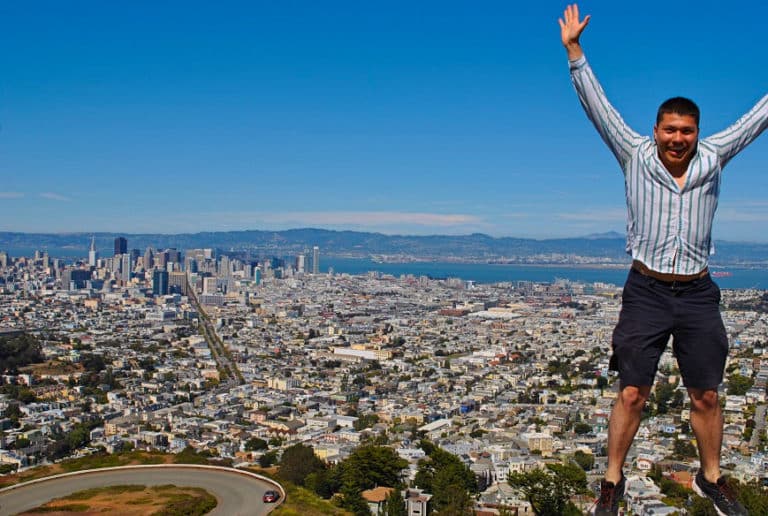 Student loans paid off: $50,000
Bakhtiyar college experience was excellent and he had a great time. It was a big slap in the face when he checked my balance shortly before he graduated and happiness was replaced with panic! He was $53,000 in debt and his highest job offer was only $45,000. What is worse, during the course of my entire education he never once learned anything about personal finance. He could tell you random facts about marketing and management and could recite something he learned in history class, but he literally didn't know how to build a personal budget! He still managed…Read more.
Student loans paid off: $43,000
Angelo took something of an unorthodox approach to paying off his student loans.  In short, I wanted to be fully paid off in a year from the time he started making payments.  The loans compounded daily so he figured the best way to save was to make daily payments.  After breaking the outstanding balance into daily payments (250 per calendar year) he never looked back… Read more.
Interested in refinancing your student loans?
These are top 5 lenders for 2018
Student Loan Company

Variable Rates (APR)

Fixed Rates (APR)

Eligible Degrees

Site

2.76% – 7.03%

3.18% – 7.25%

Undergrad
& Graduate

2.57% – 5.87%

3.25% – 6.32%

Undergrad
& Graduate

2.80% – 5.90%

3.37% – 7.02%

Undergrad
& Graduate

2.58% – 7.07

3.25% – 7.25%

Undergrad
& Graduate

2.56% – 7.94%

3.15% – 8.12%

Undergrad
& Graduate
Want free money?
Robinhood is a free investing app for your phone. I really mean free all around – free to join and they don't charge any fees to buy or sell the stock. You can get a share of stock like Apple, Ford, or Sprint for free when you join through this link. The value of the free share may be anywhere between $2.50 and $200 and fluctuates based on market movements. You've got nothing to lose.