The pressures surrounding engagement rings are enough, but if you're not sure how much you should spend on a wedding ring, you're not alone. There are many myths and pearls of advice when it comes to how much you should spend on a wedding band, but sometimes it can be hard to weed through the gossip to find a solid answer.
Deciding on a price for your wedding ring is the first step in figuring out how to best spend your money. Plus, it's a great exercise for both you and your loved one to participate in when it comes to spending money and coming together on finances. Move beyond the pressures of purchasing a wedding ring your partner will love and open up the discussion of what you both want for the rest of your lives (besides each other, of course).
In this article, we'll show you how you can move beyond common wedding ring advice to pick a wedding band you'll cherish for years to come. Our guidelines will provide you with a solid base in terms of budgeting for a wedding ring, as well as planning your financial futures together to set you both up for success.
Before we get too into how you should approach purchasing a wedding ring, let's address the elephant in the room: age-old "advice" that tells us what we should spend on the symbol of our eternal love.
The Traditional Answer
Popular opinion in the past has been to spend the "equivalent of two month's salary" on an engagement ring, and a similar or lesser amount on the wedding ring itself. This honestly was likely the easiest way to approach it on a mass scale, as men could multiply their income, no matter what their financial circumstances were.
Let's say you earn a $3,000-per month salary. This would put you at spending $6,000 on an engagement ring, and perhaps $2,000 on a wedding ring after that. If you saved up 10% of your income each month in order to pay for the engagement ring and wedding band, you'd be looking at over 24 months, or 2 years' worth of savings.
For many people, this type of savings is ideal, but not always possible. And in fact, this approach could be wrong from the start if you and your partner decide your futures hold more than just an expensive wedding ring.
Engagement Ring versus Wedding Band
If you're not already aware, engagement rings and wedding bands are not one and the same, at least not until after the wedding. The engagement ring is the more expensive part of the two, as the wedding band is added to the engagement ring to symbolize marriage.
Brides and their grooms have the option of matching the engagement ring to the wedding band. This can get expensive, depending on what options you choose, but it can also be a great way to unite your engagement ring and wedding band for one solid ring (kind of like your relationship, right?).
In most cases, a wedding band is a simple band of metal that gives the engagement ring more body. At the same time, a wedding band for the groom is the bride's symbol that he is married and taken. It is typical that women wear the engagement ring until marriage, when the wedding band is added, while men only wear their wedding band.
A More Modern Approach
The bottom line is that you should approach the question of how much you should spend on a wedding ring with your partner by your side. Spend an amount you both feel comfortable with and can afford. Don't listen to the outdated rules that could put you into more debt than you can handle as a new couple.
The amount you spend on a wedding ring will depend on your financial situation as well as what your partner expects. That being said, the proposal and the life ahead of you both is more important than a single possession, albeit a potent symbolic one. A ring can't hold the value your relationship does, no matter how sparkly it is.
The average cost of an engagement ring is $6,000. However, most people spend between $1,000 and $4,000 for an engagement ring, with nearly half of those buyers returning to the same retailer for their wedding band.
Believe it or not, over 50% of proposees (those being proposed to) were involved in selecting their engagement ring. It seems some brides just don't like surprises like that and would prefer to be part of the selection process, rather than set their man up for failure.
Paying For a Wedding Ring
Before you even start thinking about purchasing a wedding ring, you'll want to develop a payoff plan. You can save up beforehand for the ring, depending on how diligent you are with putting money aside. While it might be tempting to simply purchase a wedding ring and throw the balance on a credit card, this decision can cost you more in the long run.
At the same time, some retailers offer financing options, though you're typically subject to a higher interest rate in most cases. You can also choose a credit card with a long 0% APR rating, but make sure you've got that payoff plan in place so you can avoid costly interest fees. After all, there are plenty more financial decisions to come.
How to Save Money on a Wedding Ring
Saving money on a wedding ring doesn't mean you're cheap or you don't value your partner. Instead, you're thinking about what else you could be spending that money on that would give you as much of a tender memory as a wedding ring.
For example, you might want to take a honeymoon, buy a first house together, or accomplish any other financial goals you have in mind.
Determine Financial Goals
Speaking of those goals, having an honest discussion with your partner about your finances can truly set you both up for a future where you work together. Sometimes it can be helpful to list out your incomes, expenses, savings, debt, etc. so that it's all on the table. What are your goals and how do you want to approach finances in the future?
You might feel embarrassed or ashamed to talk about your finances in front of your spouse, but not everyone is a whiz with numbers. In fact, your partner could be just what you need in terms of support for taking control of those finances for good. Choosing a wedding ring that fits with your goals could be the first step and managing how much wedding debt you plan to take on.
Consider Lifestyle
Our lifestyles are often a major source of financial draw, whether we live frugally or all-out. Choose a wedding ring that fits your lifestyle and preferences. If you want to match your wedding band to your engagement ring and your finances allow it, go right ahead. If you care more about spending less on a wedding ring and more on the honeymoon, perhaps you choose a lower cost wedding ring instead.
For men, the wedding band is less extravagant in most cases. In fact, men may choose to purchase a wedding ring they wear for special occasions or while not at work, and another that is much more durable. This is often the case for men who work in occupations that require physical work where a ring might get tarnished or dirty.
Avoid Holiday Markups
The easiest way to save money on your wedding ring is to avoid buying it during certain times of the year, specifically holidays. Valentine's Day is a notorious reason for jewelers to skyrocket their prices.
At the same time, you can take advantage of slow times in the industry to perhaps get a better deal. It all depends on how you approach purchasing a wedding ring and where you buy from.
Do Your Research
Knowing more about what you're purchasing will help you get the most for your money. Research the 4Cs of diamonds (cut, clarity, color, and carat) and look into the Gemological Institute of America (GIA) for how their certifications work.
Shop Savvy
The key to saving money on your wedding band lies in becoming (or staying) a savvy shopper. Rather than focusing on the wedding band, consider the bigger picture. A smaller diamond will shine just as bright as a more opulent setting, but it can also afford you more down the road.
Likewise, a shape besides round or princess cut will save you a lot of money for just one characteristic. You can also choose materials that are more affordable yet still look expensive, such as white gold.
How to Find the Best Price on a Wedding Ring
Finding the best price on a wedding ring can take some effort, but it pays off when you're able to make the most of your money.
Research and compare the best place to buy an engagement ring
Visit online stores as well as in-person

Online stores are typically cheaper and offer free shipping and a generous return policy
In-store jewelers allow you to see the wedding ring in person, but they can be more expensive in the long run.

Go with a carat weight that is not exactly 0.5 or 1 carat, but a little more or a little less, depending on your budget
Consider customizing your wedding ring online
With so many places to find quality wedding rings, you'll likely have a harder time narrowing down your favorites.
Best Places to Find an Engagement Ring and Wedding Band
Here are some of the best places you can visit to find an engagement ring and/or a wedding ring.
With a 30-day refund and a large online selection of rings, Blue Nile is a favorite for clients looking for engagement rings and wedding bands alike. They also offer GIA-certified diamonds for purchase.
Most Popular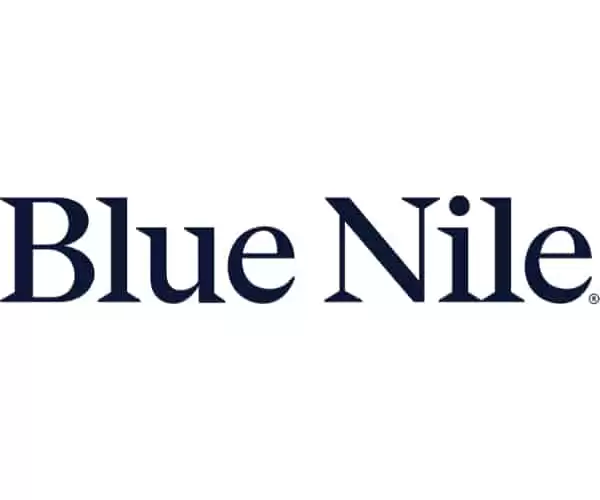 Chat with a diamond expert via Real-Time Diamond Consultations offered by James Allen. This competitively priced online jeweler also offers a 360-degree view of their diamonds, along with a lifetime warranty and 30-day return policy. 
Engagement rings, wedding rings, diamonds & fine jewelry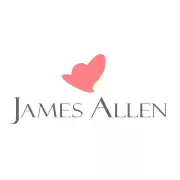 Not all of the diamonds sold by Costco are GIA certified, but there is a wide selection of engagement and wedding rings to choose from online. Plus, they all offer a 30-day refund if you're not satisfied.
Though they have high prices to match the brand name and excellency associated with Tiffany & Co. diamonds, engagement rings and wedding bands purchased from this iconic jeweler come with a reputation and a guarantee of quality.
This retailer offers a 100% lifetime upgrade as well as 30-day free returns. The large online selection includes HD video of all rings that you can watch before you make a purchase.
I Now Pronounce Thee
The meaning behind a wedding band can fill it with more value than any diamond or intricate setting. Tailor your wedding ring to you and your partner's needs, financial goals, and styles without falling for old-age traditions that just don't fit. Take this important financial step together and the rest of your decisions as a married couple will likely follow suit.
Get Out of $30,000 or More of Credit Card Debt