An engagement ring is a quintessential symbol of starting a life journey together. There's a lot of meaning and intent behind giving an engagement ring, but spending time on the actual process of purchasing the engagement ring can set the stage for your future together. Part of researching the process of buying an engagement ring is knowing the best place to buy one.
If you want to feel confident in your engagement ring purchase (confidence which may even extend to your proposal), figuring out the best place to buy one should be one of your first steps. This entails a bit of research on your part, but if you've come across this article, you're already one step ahead.
Our guide will point you in the best direction for purchasing an engagement ring, from deciding whether you'd like to purchase one in-person or online to knowing exactly where you should go to get the best deal. Knowing what you're looking for can go a long way in preventing any miscommunication as well, so we'll educate you on what you should know before you even start shopping.
Are you ready to plan for your future together? Let's get started.
What to Look For in an Engagement Ring Retailer
As you look through listings and even interact with many jewelry retailers, there are a lot of terms and conditions you'll want to pay attention to, as they can prove extremely useful down the road.
Here are a few characteristics you'll want to inquire about as you look for an engagement ring:
Cleaning: If you purchase your engagement ring directly from them, some retailers will offer a lifetime cleaning policy. This is always a great way to maintain the ring through life's journeys.
Sizing: As much as you might try to achieve the perfect fit, sometimes having the ability to resize the ring, even once, can make a difference.
Warranty: Elements such as cleaning and sizing are typically included in a warranty, as well as what you can/should do if there are any issues with the ring, such as damage.
Return policy: It's a scary thought for sure, but knowing you can return the ring if things don't go as planned can help you recuperate your finances, if not your emotions.
Selection: Popular brands include names like Verragio, Vatche, Simon G., Zac Posen, Tiffany & Co., and Tacori. See what brands a retailer might offer, especially if your partner has indicated a preference in the past.
Another common term you might hear is referred to as The Kimberley Process. This process defines the movement to commit to conflict-free diamonds within the supply chain. Nearly 60 countries participate in this process, so it's great to know that your diamond wasn't created from the bloodshed of others.
Buying Online versus In-Person
The decision to purchase an engagement ring online or in-person really depends on the level of comfort you have with either scenario. In many cases, the pros and cons of each can help you decide which route is best for you.
Online jewelers typically have a larger selection available at a relatively lower price. These retailers don't have to maintain a shopfront, so their overhead is a bit lower than a traditional jeweler's. There's less pressure to buy right then and there, and you can easily go back and forth between options to pick the best engagement ring.
At the same time, you will be paying for shipping, which typically includes insurance. This covers the cost of the ring should anything happen between leaving the online jeweler and arriving at your door. Many people who choose an in-person jeweler prefer this method because you don't have to worry about shipping at all.
Other benefits of choosing local jewelers include the ability to handle the engagement ring in person. Sometimes videos and pictures just don't do the ring justice. Plus, it's easy to get your questions answered with an expert right there in front of you as well. And if the ring does need resizing, you won't have to worry about shipping it back; instead, you can take it directly to the jeweler and test-fit it on scene.
Diamonds 101
With these thoughts in mind regarding where you should purchase an engagement ring, let's now talk about what you should know before you even speak to a jeweler.
Diamonds are typically characterized by the 4 Cs, which stand for cut, clarity, color, and carat weight. These characteristics, when combined, are largely responsible for determining the value of the diamond as well.
Cut: The cut typically refers to the shape of the diamond, which is traditionally round or princess. If you can purchase a diamond in any other shape than round, you'll typically save up to 40% or more
Clarity: Diamonds that look like glass have the best clarity, but choosing one around the VS2 range will balance both look and price.
Color: Colorless stones are the most desirable, but they have a price tag to match. Going with a color of H will get you a diamond that resembles a colorless color but costs less. You can also choose J for yellow gold or K for rose gold.
Carat weight: Picking an engagement ring that is less than a carat or greater/less than a half a carat can make your purchase more affordable.
Jewelry retailers that advertise they work with the Gemological Institute of America (GIA) and/or the American Gem Society (AGS) typically have a better reputation and selection of quality diamonds than retailers that don't. You can also ask the jewelry consultant if they offer diamonds certified by either/both of these associations.
Where Not to Buy Engagement Rings
There are three main places you should stay away from when purchasing an engagement ring: chain jewelers, classifieds, and stores with no return policy.
Chain jewelers are any of those jewelers you see advertisements for during the holidays, especially Valentine's Day. These retailers are typically much higher in terms of pricing, and their employees work off commission. This puts you at a disadvantage and can leave you paying more while getting less.
Classifieds, such as Craigslist, are not a good place to shop either. You'd probably be better off purchasing furniture or tools from apps such as Craigslist and even Facebook Marketplace, rather than a large investment such as an engagement ring.
Finally, you should avoid stores of all kinds that don't offer a return policy, such as a pawn shop. With no return policy to fall back on, you could be left with not only a broken heart, but an engagement ring you can't return. Attempting to sell the engagement ring on your own can be both stressful and disappointing, as second-hand rings typically never go for their full purchase price.
17 of the Best Places to Buy an Engagement Ring
If you're looking for reputable places to buy your engagement ring, here are legitimate online jewelers who can help you find the ring of your partner's dreams.
Blue Nile has some of the best prices when it comes to ready-to-ship rings that are both GIA certified and conflict-free. Their selection of over 200,000 loose diamonds and 500 settings practically guarantees that you'll find the right one for your sweetheart.
As one of the largest engagement ring dealers in the online market, Blue Nile offers rings from designers such as Zac Posen, Bella Vaughan, and Monique Lhuillier. Each diamond listing includes a full 360-degree video so you can easily shop on your own time and choose a ring to represent your feelings.
Knowledgeable experts are available via both chat and phone to help you with any questions you may have. You can also visit the 10 showrooms they have available in California, Colorado, Illinois, Oregon, Virginia, Washington, New Hampshire, and New York to peruse their engagement rings in person.
Blue Nile might not offer the lowest prices on the market if you're comparison shopping. They also do not offer styles such as tension rings or bezel rings, and yellow and rose gold are rare. At the same time, you can take advantage of a 30-day full refund, as well as one free resizing and a lifetime warranty.
Most Popular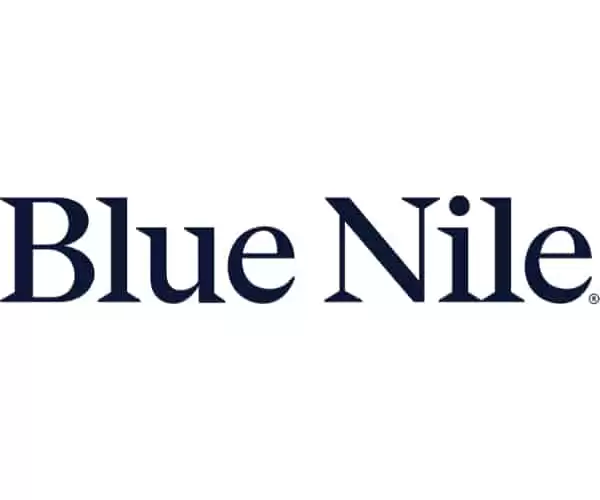 One of the more competitive online retailers, James Allen provides not only knowledgeable staff and a Real-Time Diamond Consultation for their customers, but a wide selection of competitively priced diamonds and settings you can choose from. All items within the inventory include a 360-degree HD video, a lifetime warranty, and a 100% lifetime upgrade.
Most of James Allen's inventory includes naturally colored diamonds as well as lab-created diamonds. Gems and True Hearts premium diamonds can also be purchased from James Allen, from designers such as Verragio, Danhov, and more. Cuts of many shapes are available, though your choices will be limited for super ideal cut diamonds such as True Heart.
James Allen offers their customers free shipping as well as 30-day returns.
Engagement rings, wedding rings, diamonds & fine jewelry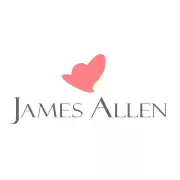 You may not associate Costco with engagement rings right off the bat, but it's true that this buy-in-bulk retailer offers a large selection of rings you can choose from with competitive pricing to match. While the in-store selection is limited in most cases, you can find more variety online.
Costco does give you the ability to view the engagement ring in-person, but there aren't necessarily knowledgeable staff present. Not all of the diamonds are GIA-certified, and some may not even come with a certificate or report. Costco also doesn't offer any sort of resizing or cleaning services, either.
All of Costco's rings are preset, so there's no option for customization. However, they do offer a full refund within 30 days of purchase.
The prestige of Tiffany & Co. brings with it a certain tier of pricing. If you're able to afford an engagement ring from Tiffany & Co., they do provide a large in-store selection, but a conversely limited online selection.
In most Tiffany & Co. stores, you'll find an excellent atmosphere of presentation, ring services, and customer service. That little blue box associated with this company since their birth in the 1880s represents diamonds that have been pre-screened for quality.
Whiteflash deals specifically with round and princess cuts only, with their A CUT ABOVE® line representing a superior grading standard for light, symmetry, and polish. Their high quality has prices to nearly match, although their online selection is much larger than you'd find in-person.
Diamonds purchased at Whiteflash include exceptional data, as well as an HD video. You can even access the Ideal Scope and ASET image that show light performance for many of the engagement rings. Each ring also comes with a 1-year buyback program for 70% of the purchase price, as well as a 1-year service plan. Each ring is eligible for a 100% lifetime upgrade for in-house diamonds.
Whiteflash offers terms of 90-day 0% APR financing for online purchases, with the option for a similar program of 6 months instead for in-store purchases. They also offer a 30-day return on all purchases as well.
A 30-day return and lifetime warranty come with Ritani engagement rings that are both unique and set within high-quality settings. They offer customers a free in-store preview and allow anyone to design their engagement ring online and ship it to a local partner jewelry store for review.
Ritani offers competitive prices and there's no obligation to buy. If you see the jeweler and don't like the ring for any reason, you can easily send it back without paying a penny.
Ethically-sourced diamonds make up the largest part of the wide selection of engagement rings available from Brilliant Earth. Though their prices are a bit higher, they do offer a lifetime warranty, a 100% lifetime upgrade, and a free 30-day return.
If you're looking for super ideal hearts & arrows diamonds, Brian Gavin is the diamond retailer you should look into. This jeweler offers some of the highest quality diamonds at affordable prices, with a range of product lines for budgets of all kinds.
Many of the rings sold by Brian Gavin are AGS Triple 0 certified, and come with a 15-day return policy. You can also take advantage of the lifetime warranty and 100% lifetime upgrade for the ring of your choice.
Operating since 2004, Catbird specializes in recycled gold and ethically-sourced stones. They offer a 2-year warranty and 30-day return policy, with reasonable shipping fees. Their lifetime polishing and matting is priceless if you buy an engagement ring from Catbird, which also offers a free resizing within the first year of purchase as well.
A large online collection paired with many fancy-colored diamonds makes up the bulk of Leibish & Co.'s inventory, which also features loose diamonds and other types of diamond jewelry. Engagement rings bought from Leibish & Co. come with a 30-day free return policy and a lifetime warranty.
If you want to keep your options open, from modern to antique, check out the engagement rings sold by 1stDibs. This company also offers colored diamonds in many price ranges, from under $5,000 to the sky's the limit. Their precious gem inventory includes emeralds, opals, rubies, and sapphires, as well as new items that are added each week.
Lab-created diamonds from Clean Origin are pre-screened for quality and come with a lifetime warranty and free resizing. You can also take advantage of the 100-day return policy if necessary.
The inventory at Aurate goes through a rigorous five-step testing process, from fine jewelry to engagement rings. Their gold is 100% recycled and hand-forged to unique settings and jewelry that are ethically sourced and priced fairly.
The warranty for Aurate engagement rings includes a lifetime guarantee, free resizing, polishing and reshaping, and setting and stone tightening. There is a 30-day return window on engagement rings and jewelry as well.
If you're someone who likes to choose between rings, you should head over to With Clarity. This retailer allows you to choose two rings and try them on at home for free. These rings are crafted by hand in their New York City studio and come with a lifetime warranty, a single resizing within 30 days, and a 30-day return policy.
More time can be better when it comes to engagement rings, and the ability to exchange the ring within a year of purchase puts Gabriel & Co. ahead of the rest. Shop by style, metal type, and/or shape at this jewelry retailer, which offers free shipping within the United States.
Each engagement ring from Gabriel & Co. comes with a Certificate of Authenticity that features a unique serial number. Customers also benefit from a twice-yearly complimentary cleaning at a retailer partner, as well as a lifetime warranty and 30-day free return policy.
Diamonds-USA is one of the few online retailers with no physical showroom. Instead, you can choose from their wide online selection and shop by price, metal, and shape. They have been in business since 1997 and provide a legitimate way to purchase engagement rings that come with an independent lab test report.
Free fully-insured shipping sets Diamonds-USA apart, as well as their offering of installment payment plans. You can also take advantage of their 30-day return as well, should the circumstances call for it.
Sometimes talking with a diamond expert can be the best way to either find the right engagement ring or feel good about your purchase. Vrai offers complimentary appointments with their jewelry experts to help you choose the best engagement ring based on shape and/or style.
Vrai's selection of lab-created diamonds are GIA-certified so you can be sure you're getting a quality diamond with your purchase. They also offer free shipping, a lifetime warranty and upgrade, and a 30-day return.
Tips for Buying an Engagement Ring
As you peruse through the online selection of engagement rings, keep these tips in mind:
Set a reasonable budget ahead of time and stick to it.
Save up for at least half of the ring if you can. The less debt you have to incur, the better.
Choose a method for paying for the rest of it if you need to. Going with a credit card might be tempting, but choosing a personal loan could be better, depending on your circumstances.
Don't confuse your level of love with having to purchase the most expensive ring. Be comfortable staying within your means.
Compare prices and options at many reputable retailers to see what you can afford.
When in doubt, go for certified diamonds.
Sleep on it before you choose.
If you find you have to sell your engagement ring, there are ways you can part with this jewelry while still recuperating some investment.
FAQs
How much should I spend on an engagement ring?
Many people wonder how much should you spend on an engagement ring? Tradition has been that you spend twice your monthly salary on an engagement ring, but there's nothing saying you have to do that in these modern times. Instead, you should choose a ring based on your budget and lifestyle. Prioritizing your future together, including finances, can be one of the biggest steps you take to ensuring long-term success. 
Is it better to buy an engagement ring online or in-person?
It really depends on your preferences. If you prefer to see the ring before you purchase it, local jewelers are best. However, if you want to balance your savings with a wide selection, online retailers may offer you more. 
Where can I find the best value for an engagement ring? 
Most online engagement ring retailers offer the best value, since they typically include free shipping and a respectable lifetime warranty with your purchase. At the same time, that's not to say you can't get a great deal at a local jeweler, depending on the circumstances. 
What is a 100% lifetime upgrade?
When jewelers denote a "100% lifetime upgrade" in their listings or terms and conditions, this allows you to upgrade your ring at a later date, for the lifetime of the ring. Upgrades include changing the aspects of the ring to better suit your tastes at that time. 
Take Your Future Into Your Hands
Choosing the best engagement ring for your partner starts with knowing where you want to make the purchase, as well as how much ring you can get for your budget. We hope you've found this article on the best places to find engagement rings useful in your search. Taking the next step to marriage with your partner can be a big, scary step, but feeling confident in your engagement ring choice is just one way you can approach this new chapter in life with the best foot (and ring) forward.
Get Out of $30,000 or More of Credit Card Debt