Are you wondering how slay that massive mountain of wedding debt?
One of the biggest expenses millennial couples face is paying for their wedding. And weddings are expensive — the average wedding cost in 2020 was $19,000 according to The Knot's 2020 Real Weddings Study.
There are so many things to pay for: a venue, food, alcohol, photos, flowers, music, etc. The list goes on and on; the expenses can really add up. Even a "simple" wedding can cost thousands!
Paying for a wedding is especially challenging for couples who have other financial commitments like paying off student loans or trying to save up for a down payment on a house. When we got married last year, me and my now-husband ran into this challenge.
So, we decided to use debt to pay for part of our wedding – and today I'm writing all about how we decided to take on wedding debt and how we paid it off relatively quickly.
How We Paid Off Our Wedding Debt
Here's how we made a plan of action to pay off our debt fast.
Our Wedding Budget
The very first wedding planning conversation we had was about how we would pay for the wedding.
We quickly came up with our wedding budget and made our wedding plans based on the budget. (Notice, we didn't start with our "wedding vision" – starting with that would have gotten us in major trouble!)
Our budget was based on how much we would be able to contribute towards the wedding out of our monthly paychecks.
Together, we agreed to contribute and save $1,000 per month total towards the wedding.
And we committed to keeping up these monthly contributions for a total of 24 months.
So, our shared wedding budget was a total of $24,000.
But here's the problem: we didn't want to wait two years to get married!
The solution? Debt.
Yeah, I said it: we willingly agreed to fund part of our wedding budget with borrowed funds, or personal loans.
Why Did We Agree to Go into Wedding Debt?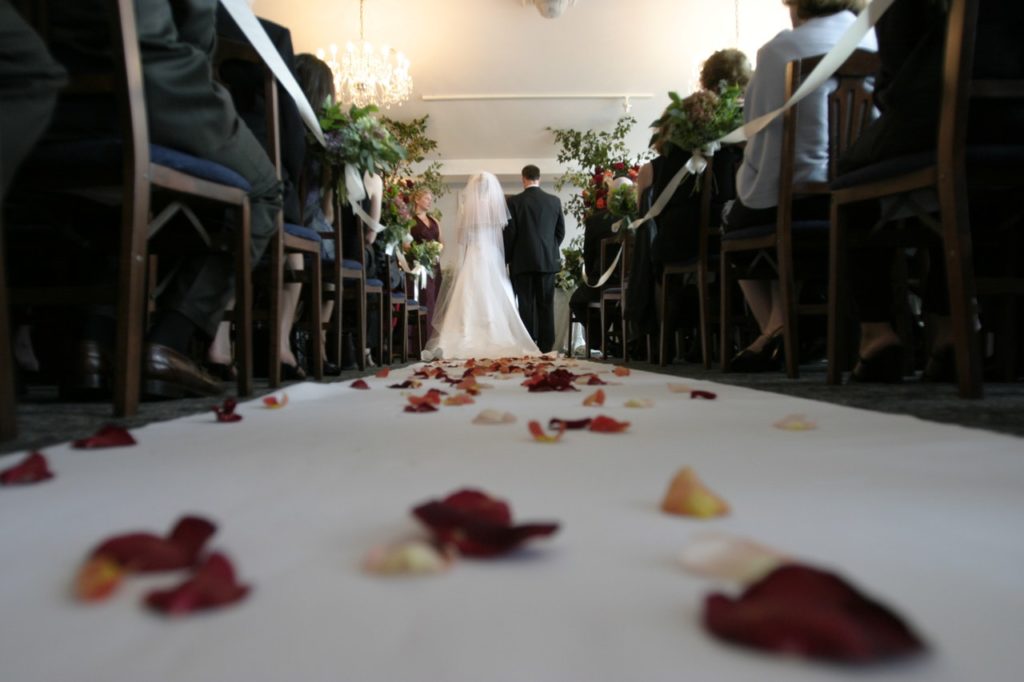 I'm a personal finance nerd, and I know that many personal finance experts out there caution couples about wedding debt.
But my take is a little different.
I believe that debt is just a tool – and when used responsibly, it can help you reach your financial goals.
Debt is not always a bad thing; it can be advantageous when used strategically. And we were VERY strategic about borrowing money to pay for our wedding.
Our strategic decisions are what made it possible for us to pay off our wedding debt in a reasonable timeframe!
Let me explain our strategy a little further.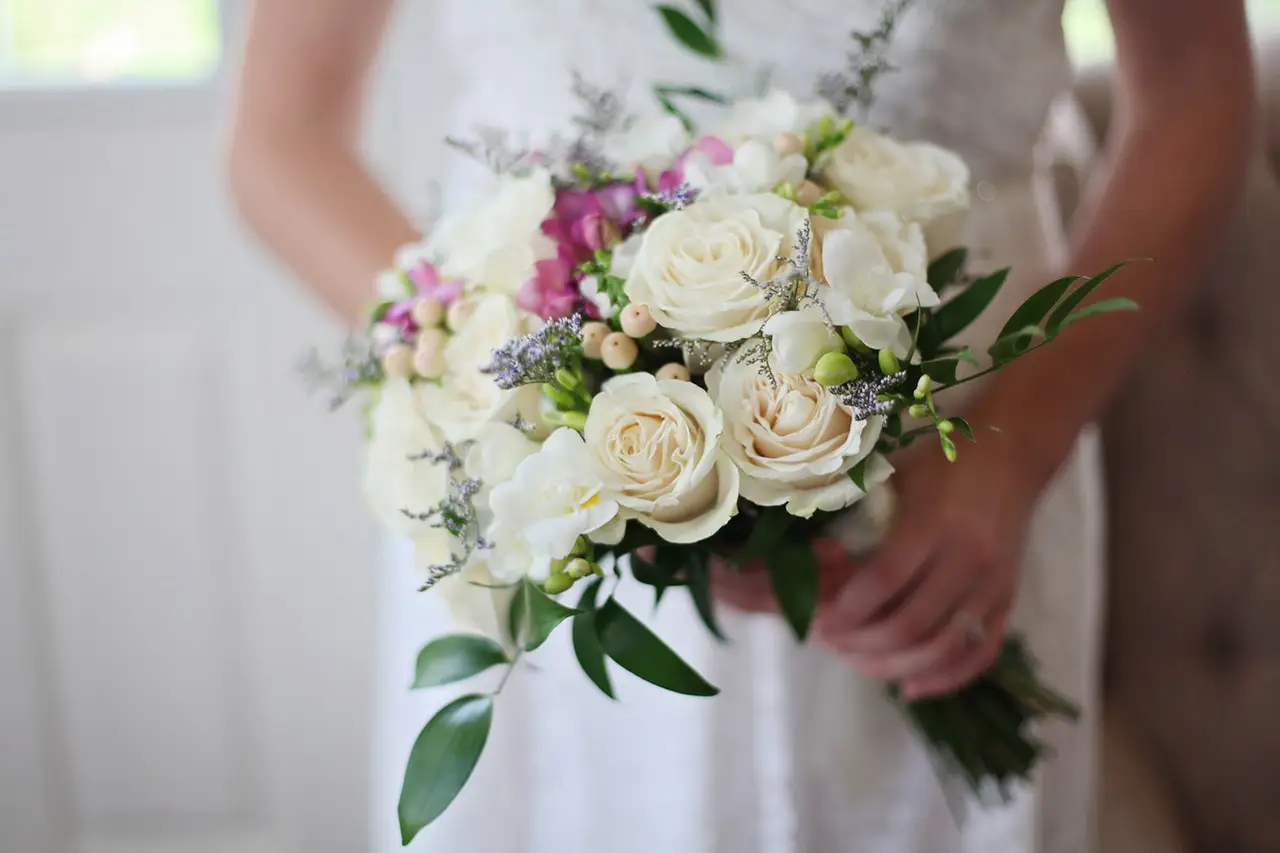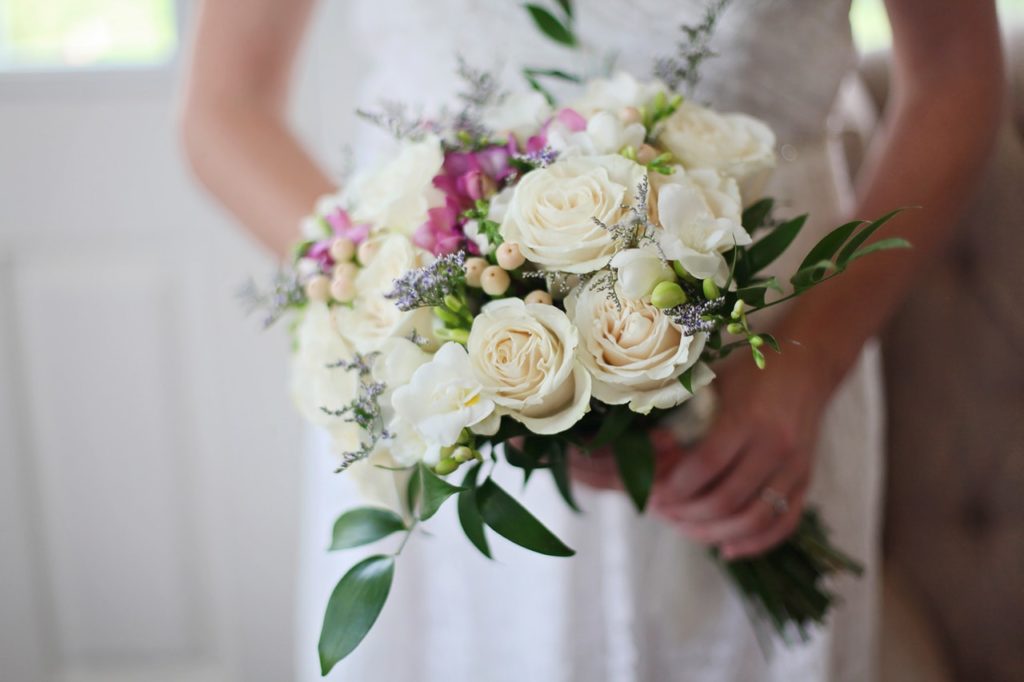 Three Strategies To Help with Getting into Debt for Weddings
Here's what worked for us to get our wedding debt in control.
Strategy #1: We Borrowed Only What We Needed
Figuring out how much to borrow was easy: we let our budget and our wedding date decide for us!
We stuck to our original budget of $24,000, and we funded our budget from our paychecks every month up to our wedding day.
When we did the math, we figured that we'd have $15,000 saved up by our wedding day.
Which left us with $9,000 to fund with debt. So, we borrowed exactly $9,000.
We had the ability to borrow much more than $9,000, but we stayed within our budget and didn't borrow a cent more than we needed.
And I must admit, that decision required a lot of discipline!
As much as we would have liked to borrow the extra money to take a more extravagant honeymoon – we preferred to keep our debt under control.
Strategy #2: We Made Consistent Payments
We stuck to our original plan of contributing $1,000 towards the wedding each month consistently.
This took a lot of discipline because we had to cut back on a lot of regular expenses to make our contributions each month – we spent less money on dining out, traveling, and entertainment.
But it was SO worth it – if we hadn't been consistent with our contributions, our whole plan would have fallen apart.
In the 15 months leading up to the wedding, we were consistent with our $1,000 contribution each month.
And after our wedding day, we continued to pay $1,000/month towards the wedding debt. Since we had already been putting away $1,000 each month for the past 15 months, we didn't feel like we were burdened by our debt after the wedding.
Rather, we just kept doing what we were doing, and we paid off our wedding debt in just nine months!
We were VERY happy to celebrate our first-anniversary debt-free and it felt amazing! We felt so accomplished because we had just reached our first financial goal as a married couple.
And I truly think that our success and motivation to get out of debt helped to set a positive vibe for our future financial journey together as a married couple.
Strategy #3: We Paid Zero Interest
Our final strategy was to pay as little interest as possible – and we didn't pay any interest at all!
Since I have such a high credit score, I had several offers for personal loans with low rates, debt consolidations or balance transfer offers on my credit cards, and we took advantage of one of those offers.
We used a balance transfer which only cost us a one-time 2% fee (which was only $180) and it allowed us to borrow $9,000 for zero percent interest for the first 15 months!
Our Pick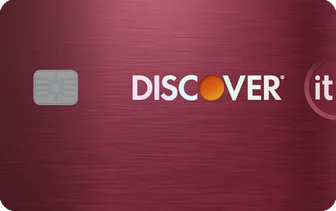 Discover it® Cash Back
0% for 14 months on purchases and balance transfers. No annual fee.
- INTRO OFFER: Unlimited Cashback Match – only from Discover. Discover will automatically match all the cash back you've earned at the end of your first year! There's no minimum spending or maximum rewards. You could turn $150 cash back into $300.
- Earn 5% cash back on everyday purchases at different places each quarter like Amazon.com, grocery stores, restaurants, gas stations and when you pay using PayPal, up to the quarterly maximum when you activate.
- Plus, earn unlimited 1% cash back on all other purchases - automatically.
- Redeem cash back in any amount, any time. Rewards never expire.
Apply Now
Since we had already planned to pay off our wedding debt within nine months after the wedding, we knew this was a good call.
This saved us a lot of money during our debt payoff period.
Related: 3 Best Credit Cards for Newlyweds Finances
Putting It All Together
Using all three of these strategies, plus coming up with a solid wedding budget well beforehand, helped us pay off our credit card debt quickly.
I'd like to emphasize that coming up with our wedding budget before doing anything else is important.
We came up with our wedding budget before we did any other wedding planning and we committed to staying within that budget.
This was extremely helpful because by the time we started planning the wedding, and shopping for vendors, we already knew what we could afford, and we weren't tempted to spend more – because we already had a plan in place to pay for everything.
It's almost like getting pre-approved for a mortgage before shopping for a house!
The Bottom Line
I hope you can see that wedding debt is not as bad as they say it is. If you're smart about borrowing money, and if you have a solid repayment plan BEFORE you borrow – I think you're in good shape.
I hope my experience with wedding debt has helped you recognize that debt is just a tool – and you can use it strategically to reach your goals WITHOUT being burdened by it.
Happy wedding planning!
The path to relief: conquer your debt
Credit card debt can feel like a relentless weight pressing down on your every thought, an invisible force that dictates the choices you make day in and day out. 
This burden is more than just financial; it has a profound emotional and even physical impact, leaving you exhausted and disheartened. 
Despite your commitment to making regular payments, it can feel like you're trapped in a never-ending struggle, with interest gnawing away at your hopes for a debt-free future. 
Unlock financial relief with National Debt Relief.
Their affordable plans are tailored to your needs. Share your situation, and discover your personalized debt relief options today. 
Ready to tackle your debt head-on with National Debt Relief? 
It all starts with a free debt assessment. 
Don't miss this crucial first step – sign up using the button below to get started!