It only occurred to me recently that not many investors talk about the best investment newsletter that they subscribe to. Or how helpful they are in receiving stock advice and getting an edge to beat the stock market year after year.
There are actually a lot of stock newsletters to choose from, how can an investor possibly choose the best one or try them all out?
Over the years, I've subscribed to and researched dozens of newsletters and found 11 that I would call superior to the rest. I based my findings on the following:
Percentage return (including dividends) of all of their picks for each calendar year
Percentage of their stock picks that are winners
Pricing and cost of the stock newsletter
Refund policy
Customer service
Let's begin.
12 Best Investment Newsletters of 2023
I ranked and reviewed the top investment newsletters so you can get an edge on the stock market and beat it in 2023 and beyond.
The Motley Fool Stock Advisor newsletter service is a premium Motley Fool product that's been providing financial advice to investors and institutions since 2002. Once you sign up for the newsletter service, you'll get continuous up-to-the-moment stock analysis, stock management and alerts, and monthly stocks, among other perks.
This newsletter service is ideal for investors who prefer to invest in individual stocks with significant upside potential. Besides having a very good success rate, this service is reasonably priced and comes with a 30-day money-back guarantee.
If you are interested, the cost is $199/year $99 for 1-year unlimited access
which includes a 30-day 100% membership refund period.
You can read my full review of the newsletter service here.
Special $79 Stock Advisor Introductory Offer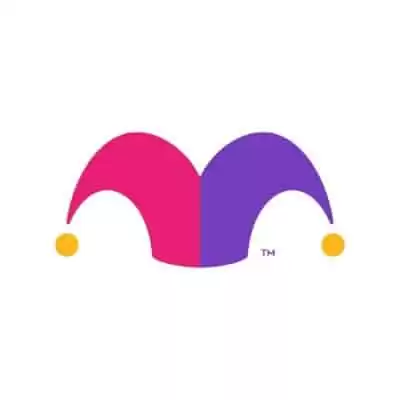 Morning Brew morning's email covers the latest news from Wall Street to Silicon Valley. Written in a witty and conversational tone, it makes reading investment news actually enjoyable. They give updates on long-awaited IPOs like Instacart IPO, Bettter.com IPO, or the NextDoor IPO.
Best of all, it's a quick 5-minute read – so readers can get all the most relevant updates, then get on with their day.
Plus, an email address is all that's required to sign up. No credit card, address, or a full name is even required to get daily emails.
This is a personal investment magazine that covers all areas of finance, including investing, taxes, insurance, and retirement. As far as stocks are concerned, this investment newsletter provides outlooks, analyses, and specific recommendations on different stock markets.
While most of the recommendations are for mutual funds, there are also a decent number of individual stocks profiled in the magazine. Kiplinger's Personal Finance magazine is usually published on a monthly basis, but its publishers also release a variety of newsletters that touch on the subjects of taxes, retirement, etc.
The Five Minute Finance weekly newsletter covers each week's big trends in the realm of finance and emerging technology (decentralized finance, FinTech, etc.).
5M5 is from The Tokenist, an online publication that offers critical analysis, in-depth reviews, and helpful tools for the new generation of investors.
Digital assets are becoming a major part of our traditional finance landscape. Between DeFi, NFTs, the metaverse, stablecoins, and interest-bearing crypto products, digital assets are becoming increasingly legitimate—by investors and regulators alike. (and with the digital asset market cap currently sitting at $1.79 trillion, it's time!)
The market moves very fast, though. With 5MF, they maintain a macro-perspective, making the most important trends in finance accessible for all and is 100% free.
This is a comprehensive digest of Timothy Sykes' trading picks and activities. The service is designed to help those with absolutely no basic knowledge about stock trading. Timothy, a charismatic day trader, is dedicated to creating video lessons that teach you how to spot penny stocks that are promoted and are due to crash. Not only are the video lessons easy to understand, but Tim's trading techniques are also simple to put in practice.
This is a subscription service by Jim Cramer that's offered through TheStreet.com. Once you subscribe to the service, you will receive alerts via email and through the website when Cramer recommends for a stock to be bought or sold.
One of the benefits of the Jim Cramer Action Alerts is that it not only gives you stock tips, but it also gives you the tools you may need to make informed decisions. Novices find this investment newsletter a great option as it helps them to learn the ropes and also get the tools necessary for them to make their own independent trading decisions.
This is an interactive online program that teaches you how to find stocks with the highest probability of success. It also teaches you how to trade stocks so you can consistently outperform the market.
When you enroll in Zack's Ultimate program, you will receive full 30-day access to Zack's market insights, as well as the most private picks from all of their portfolio recommendation services. You will also be able to sample a number of investment approaches to identify those that best fit your stock trading style and risk tolerance.
Stanberry Research provides actionable investment recommendations and research for those who are self-managing their own portfolios. Their premium research services cover a variety of investment strategies, including value investing, dividend investing, precious metals investment, as well as income-generating trading strategies.
This investment newsletter provides you with valuable information that can help you understand the financial market trends and teach you how you can profit from those trends. Their analyses generally cover equities (mainly the US stock market), bonds, commodities, currency exchange rates, as well as gold and gold stocks.
Once you subscribe to their newsletter, you will receive two reports, i.e. an Interim Update on Thursday and a Weekly Market Update on Sunday. In addition to containing information regarding stock, bond, currency, and gold markets, these two reports also feature discussions regarding macro-economics.
Founded by Nate Pile back in 1995, Nate's Notes is an investment newsletter that focuses on stocks in the biotech and tech sectors, and it also includes specific ETS's in its model portfolio. The newsletter is fragmented into two model portfolios, i.e., the Aggressive Portfolio and the Original Model Portfolio.
The newsletter holds around 20 stocks on average every month in its model portfolios. As a subscriber, you will receive an in-depth analysis and updates for each of Pile's stock recommendations together with specific buy prices.
Robert Brinker is an American radio host and financial advisor. He publishes his monthly investment newsletter, Marketimer, which covers a wide range of resources, including specific mutual fund recommendations, Federal Reserve policy, stock market timing, and model portfolios for different objectives.
The Marketimer is fragmented into various model portfolios, including Model Portfolio I, which is designed for investors with unrelenting growth investment goals, and Model Portfolio II, which is designed for investors with long-term growth goals. There is also the Model Portfolio III that is designed as a balanced portfolio for current investment income.
This is an investment newsletter that provides investors with the research and tools that can help them identify high-quality, blue-chip stocks and determine when they offer good value. as a subscriber, you can get valuable information that can help you make informed by, sell, and hold decisions regarding stocks for your portfolio.
The Bottom Line
Which investment newsletter do you currently use or which investors do you follow? We'd love to learn about it. Feel free to share your thoughts in the comments below.
Making the decision to be resourceful and get advice from the professionals is one surefire way to safeguard your investments.
Congrats on taking the first steps — whether you are using the top-rated investment apps or one of the top brokerages — to making wiser investments in 2023.