| | | |
| --- | --- | --- |
| | | |
| | | |
| | | |
| Loan Amounts: $1,000 - $10 million | Loan Amounts: $2,500 - $5 million | Loan Amounts: $5,000 - $125,000 |
| | | |
Loan Amounts: $1,000 - $10 million
Our Pick
Loan Amounts: $2,500 - $5 million
Investing in your business is a prime factor when establishing your company, and a business loan is an ultimate solution for most startups. But it can be difficult to know which lenders have the lowest rates and are best for you. You probably guessed that there are multiple registered and authentic lenders in the market.
In fact, the U.S. Small Business Administration (SBA) has said that most startups require around $3,000, while other sorts of franchises cost $2,000 to $5,000 to start. For this purpose, the majority of the people go to the bank for a business loan. The major issue going this route is the lengthy procedure and formalities of the bank. If the bank doesn't want to lend to your startup it can reject your application. What do you do next to fund your startup? Most people opt for online business loans that take a few business days to check your application and approve it even if you have bad credit. Some options can give you funds for the business startup in 24 hours. But should you take a startup loan?
What are Startup Loans?
If your business needs a little extra cash to cover the bills, cover inventory, payroll needs, equipment financing, or a laundry list of other business needs, a small business startup loan could definitely help. Taking out a new loan is a big deal, so here a few options for you so you can compare and find the right loan with the best terms for your business needs.
Business loans are very common due to several reasons. Business startup loans fulfill the requirements of instant money for business development. Due to this facility, these short-term loans are a popular source of finance for business. This financial aid is useful for those who are short on available funds and offer the following benefits:
Quick transfer
Quick processing
An easy way of application
No upfront fees
Fast credit check
If you are short on cash, then startup loans could be the ultimate solution to your problem. A startup loan enables you to solve your funding issues effectively and helps to get your business moving in the right direction.
Advantages of Startup Loans
There are many advantages of startup loans that can help you grow your business, here are a few:
Instant Funding. It is an instant mean of cash that can be used in a financial emergency.
Save Money. It helps in saving money to cover bills. It allows you to avoid extra charges of credit card fees, bank overdrafts and bounced checks which help lower your expenses.
Stay Current. It protects you from staying behind on your bills and protecting your personal and business credit rating. It will help you in meeting your financial obligations.
Independence. It assists you to be independent. It helps in meeting your budget and solving financial issues.
Who Qualifies for Startup Business Loans?
You have a few options available for you for your small business startup loan. There are various options available for just about any startup owner—SBA microloans, business credit cards, small business grants, friends and family, and crowdfunding.
As you might have guessed, many young and new businesses can qualify for a startup business loan.
How to Apply?
When applying for business loans you'll want to know which financing method you're applying for.
SBA microloans have the most intensive application process. You'll need many different documents and the entire process will be lengthy usually taking a few weeks.
Business credit cards are quick and simple. You'll typically only need your Federal Tax ID and SSN to apply.
Small business grants depend on the grant you're eligible for.
Other funding options like crowdfunding or friends/family vary and depends on the unique situation.
How Do Small Business Startup Loans Work?
Small business startup loans provide startups with financing. Whether you are a startup is brand new or has a few years under its belt there is an option for you. You have a few different options in terms of financing: SBA microloans, business credit cards, business grants, friends and family, and crowdfunding. Here are other small business tips to consider that you should remember when opting for a startup loan:
Typically requires interest payment and fees. The charges of these micro loans interest rates and fee are higher than other bank loans. The fees increase if a user fails to submit the charges.
Some of its formalities are troublesome for the users.  A full-time employee is eligible for the start-up loan. A part-time worker cannot apply for the loan.
A user must have a current bank account.
These loans are available in very small amounts.
It may be a spam website that offers loan
These loans are issued for a short period of time. It is not good for those users who need it for a long time or months.
How To Choose A Reliable Website For A Business Loan?
Before you make such a huge financial decision for your startup, take a minute to review your options and just remember to never apply for loans without checking the authenticity of the company. Startup loans can be a great option to save money for your business. This short-term loan is useful for users to tackle most startups basic initial requirements and is beneficial in many ways.
Taking out a new loan is a big deal, so here a few options for you so you can compare and find the right loan with the best terms for your business needs.
| | | |
| --- | --- | --- |
| | | |
| | | |
| | | |
| Loan Amounts: $1,000 - $10 million | Loan Amounts: $2,500 - $5 million | Loan Amounts: $5,000 - $125,000 |
| | | |
Loan Amounts: $1,000 - $10 million
Our Pick
Loan Amounts: $2,500 - $5 million
Earn up to $100 today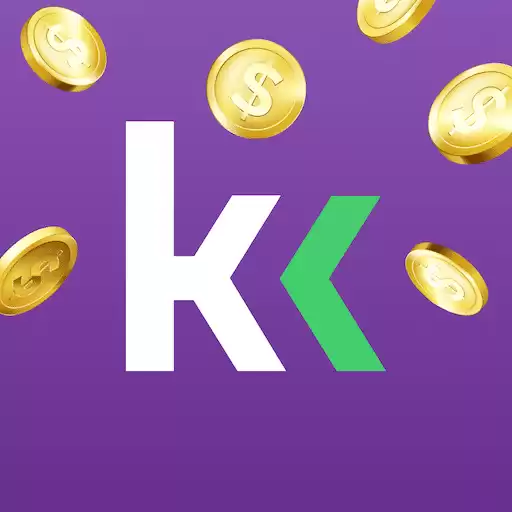 KashKick
Trusted by 2M+ users like you
This site pays you cash to play mobile games, save money, take surveys, and see offers — make $100 today. Over 2 million users agree that KashKick is a fresh and lucrative way to earn money and get paid directly to your PayPal!
SIGN UP & START EARNING NOW