Practically everything is increasing in price these days. With so much more to budget for, it's even more essential to get the most out of your money. Sometimes that means taking a hard look at your bills to figure out where you can cut costs.
If you're looking to lower your AT&T bill, it doesn't mean you have to do away with your cell phone, cable, and internet altogether. In fact, there are ways you can keep all those things and still get a lower monthly rate.
To help you save money and even get more out of what you're paying for, we've put together 14 of the best realistic and legitimate ways to lower your AT&T bill. What you do with that extra money you save is up to you.
14 Ways to Lower Your AT&T Bill
Here they are, in no particular order: the 14 best ways to lower your AT&T bill. While they all may not be applicable to everyone, there's certainly money to be saved in each case.
1. Review Monthly Statement
Saving money starts with taking a look at what services you're signed up for and what rates you're currently paying. That means pulling out your monthly bill (or looking it up online) and reviewing your charges.
In some cases, you may actually be paying a higher rate than you should be. For example, if you signed up under the assumption you were getting a discount for one reason or another, you may find that discount wasn't applied and you've been paying the full amount ever since.
If this is the case, get in touch with customer service to resolve the issue and potentially receive credits for the higher rate you paid.
Taking a look at your monthly statement can also help you identify where you can cut costs. Perhaps you've only been using about half the data on your internet plan. If this is the case, you could be paying a lower rate and still continue with your internet habits.
2. Speak to the Loyalty Department
None of us like to sit on the phone for hours, or even half an hour at that. But sometimes that's all it takes to get that much more out of your AT&T services.
For example, call and speak to a representative about what current discounts and promotions they're offering. Ask if you're eligible for any and how much you could save on your monthly bill.
You can also ask if there are discounts for certain groups of people, such as military members, students, seniors, and/or low-income families. If you signed up for AT&T services and weren't asked about these qualities, now's the time to cash in on them.
It never hurts to ask if you can extend discounts for longer than their advertised time period. The worst case scenario is that your request is denied, but you still get to enjoy the benefit for that period of time all the same.
Asking if AT&T will match a competitor's rate can seem risky. However, customer service representatives are urged to keep customers who are looking elsewhere for a lower rate. They may be more willing to work with you if you stay, even if they don't match the competitor's price.
Negotiating your rate is one of the biggest steps in reducing your monthly bill. It can seem intimidating to negotiate with a huge company like AT&T, but again, if you hang up with the same rate you had before you called, at least you made the effort to pursue that potential saving opportunity.
3. Auto-Negotiate your Monthly Bills for Lower Rates
Each of these steps requires a bit of work on your part, but if you're someone who just doesn't have the time or energy to commit, there are options like Rocket Money, Haitus and BillTrim which are bill negotiation services.
Pros:

One-time fee versus a percentage or portion of savings each year
Pros:
One-time fee versus a percentage or portion of savings each year
One of the best ways to lower your bills is to sign up for an app that will do it for you. For example, Rocket Money will lower your bills by negotiating them for a better rate, or by taking advantage of one-time discounts. The app is free to download, but you only pay 40% of your savings if they're able to actually save you money.
Premium services cost around $3-$12 per month, depending on what features you want. However, users report saving about $96 per year. If you want to save money by tidying up your subscriptions and benefiting from lower bills, check out Rocket Money's free app.
#1 Money Saving App

Rocket Money
Rocket Money is free to use
Rocket Money helps 3.4+ million members save hundreds. Get the app and start saving today. Save more, spend less, and take back control of your financial life.
Start Saving Now
Read Review
Hiatus is another app that helps reduce your bills. One of the hardest things to do these days is keep track of where your money is going. With Hiatus, all your financial commitments are in one place, so you can more easily manage your spending and even make some changes to put you on the path towards financial success.
Like Rocket Money, Hiatus can also negotiate your bills for you to directly lower your rates. Hiatus can also cancel subscriptions you're not using anymore. The Hiatus app is free to download, and can potentially save you about $137 a year on average. Again, you only pay Hiatus if they are able to lower your bills; they'll take 50% of the savings within the first year. You can also pay a $9.99 monthly fee for premium features.
Trusted by over 1,000,000 people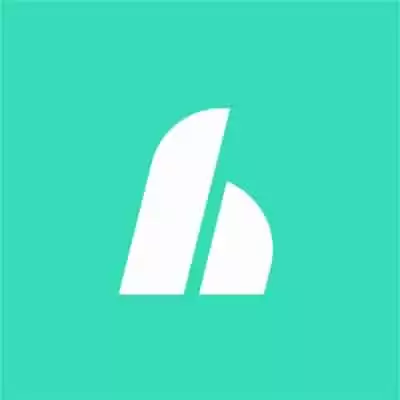 Finally, BillTrim ensures that customers' bills are paid on time and at the best possible price. The bill neogotation service guarantees cheaper bills each time and provides reminders when payments are due. Additionally, BillTrim negotiates bills with multiple companies to help customers save more and pay less with every transaction. If the platform fails to save the customer a minimum of $300 on their bills, then its services will be provided free of charge.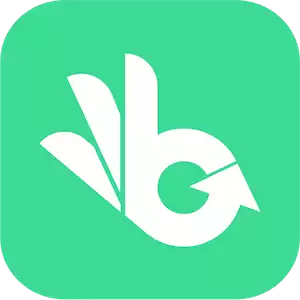 BillTrim
One-time payment of $99 for lifetime
BillTrim ensures that customers' bills are paid on time and at the best possible price. The platform guarantees cheaper bills each time and provides reminders when payments are due. Additionally, BillTrim negotiates bills with multiple companies to help customers save more and pay less with every transaction. If the platform fails to save the customer a minimum of $300 on their bills, then its services will be provided free of charge.
Get Started
BillTrim Review
There are a plethora of money-saving apps that can help you save money across all of your expenses, not just your cell phone bill. Find one that is right for you and get started saving, our favorite one is Rocket Money.
4. Join the AT&T Family
If you're looking for a job and want to save money, why not work for AT&T directly? Talk with your local branch to see what positions they're hiring for. You could be eligible for employee discounts on phones, plans, and other benefits as well.
There are many skills you can learn while working for AT&T, such as customer service, marketing, and tech support. Whether it's a job you work while going to school or just something you invest in to get those discounts, working for AT&T could be more rewarding than you think.
5. Keep Your Personal Information Up to Date
Believe it or not, the area in which you live affects the rates you're eligible for. To receive the correct rate for your zip code, ensure it's up to date, along with the rest of your address. This is especially true if you've moved recently and haven't had a chance to update your AT&T account.
6. Change Your Plan Completely
We mentioned reducing your internet plan earlier, but the option to do so stands for whatever services you have through AT&T. For instance, you might choose a lower-cost cell phone plan that limits your data so you're not spending hours on Instagram or Tik Tok.
Speaking of cell phones, you can also choose a family plan if the option works out for you. Bundling the cost of cell service can actually save you quite a bit in the long run, especially if you have a large family.
If family plans aren't an option, you can also downgrade to a more affordable plan that's within your budget. This could also include choosing a prepaid plan that requires a large lump sum up front, but rewards you with a lower rate for that term overall. It's a bit like paying up-front for car insurance, rather than a monthly rate that could potentially total more over the length of the term.
Finally, you can also do your homework when it comes to plans. For example, if you can't live without cable, you could choose a plan that waives activation and/or upgrade fees. Sometimes these plans are offered in conjunction with a contract or long-term commitment.
7. Bundle Your Phone, Internet, and Cable Services
If you don't already bundle your cell phone, internet, and cable services with AT&T, chances are you may get a decent discount from switching. It's also a lot easier to remember to pay one bill for three services than three bills for three separate services.
8. Enroll in Autopay and Paperless Billing
Go green and always be on time with your payments by enrolling in paperless billing and auto pay. AT&T offers discounts when you sign up for both of these services.
Paperless billing doesn't necessarily mean you won't receive bills. It just means that you'll get your statements in electronic form, such as through email.
Auto pay is a great way to set yourself up for success when it comes to budgeting. Plus, it can help keep you on-time as far as payments. If the funds come out of your account automatically, you won't have to worry about marking your calendar each month.
9. Pay Your Monthly Bill with a Rewards Credit Card
Bills are those pesky costs of living that we often can't live without. However, that doesn't mean you can't get something out of the deal as well.
For example, if you pay your AT&T bill (or any bill, for that matter) with a rewards credit card, you could be earning cash back on your payment. That puts a little money back in your pocket, almost like a small reward for being a responsible adult.
We recommend looking into the Discover it® Cash Back Credit Card. There's no annual fee and Discover will match all the cash back you've earned within the first year. There are opportunities to earn up to 5% cash back on some purchases, but you'll earn 1% cash back minimum.
Our Pick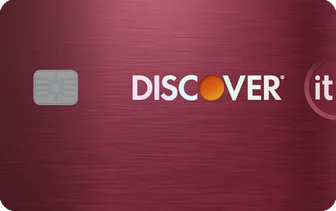 Discover it® Cash Back
0% for 14 months on purchases and balance transfers. No annual fee.
- INTRO OFFER: Unlimited Cashback Match – only from Discover. Discover will automatically match all the cash back you've earned at the end of your first year! There's no minimum spending or maximum rewards. You could turn $150 cash back into $300.
- Earn 5% cash back on everyday purchases at different places each quarter like Amazon.com, grocery stores, restaurants, gas stations and when you pay using PayPal, up to the quarterly maximum when you activate.
- Plus, earn unlimited 1% cash back on all other purchases - automatically.
- Redeem cash back in any amount, any time. Rewards never expire.
Apply Now
American Express also offers the Blue Cash Everyday® Card with no annual fee and 0% intro APR. If you spend up to $2,000 in the first 6 months, you'll receive a $200 bonus statement credit. You can also easily set up payments to pay off larger purchases over time.
10. Install Internet and Cable Equipment Yourself
If you chose to transfer your cable and/or internet over to AT&T to bundle with your cell phone service, you can save some money by electing to install the equipment yourself. Sure, you'll be trading a bit of time for those savings, but there are plenty of tutorials available to walk you through the process. Plus, you can easily reach out to customer service if you get stuck.
11. Take Advantage of Discounts Through Your Employer
Saving an extra $200 this year on your AT&T bill might come from the same place you make money. Ask if your employer offers discounts from AT&T and investigate further if any of those discounts apply to you.
In some cases, employer discounts are offered to new customers to AT&T. That is, if you're new to AT&T and work for said company, you could get a sign-on bonus. This can work to your advantage if you haven't bundled your services yet. Just be sure to mention it when you are on the phone with customer support.
12. Pay For Your Phone Outright
For many people, the cost of paying for a phone outright can be difficult. This is especially true if you want the latest and greatest edition.
However, you should resist the urge to roll the cost of your phone into your monthly rate if you want to save money. Again, it might be a lot of money up-front (like paying for a prepaid plan), but resisting the urge will help you save money for the future.
Now, if you're just dying to have a higher-end phone and can't pay for it outright, you can inquire about installment plans. One may be available to you that doesn't come with interest or down payments.
13. Cancel Cell Phone Insurance
Paying to have the option to replace your phone if something happens seems like a great way to protect your investment. At the same time, it could be draining your bank account. If you have cell phone insurance, cancel it. Instead, consider saving that money each month to have in case of emergencies, phone or otherwise.
14. Keep Your Phone For Longer
Purchasing a new phone can be fun and exciting, but it's also an expense on top of your monthly bill. If you like your current phone and can keep it for a few years, you can save that money and use it for other things, or even save it for a new phone later down the road.
To help your current phone last longer, you should also invest in a protective phone case. Installing a screen protector can also help extend the life of your phone as well.
Get More For Your Money
We hope this guide has been helpful in lowering your AT&T bill to a more manageable rate. Saving more money each month is possible, and with these 14 ways, you're sure to put a few more bucks back in your wallet.
Get Out of $30,000 or More of Credit Card Debt