Truly impactful career advice that you both implement and pass along to others is rare. For many of us, work life is filled with business speak and inspirational memes that we share both virtually and face to face, but are forgotten with the next trend.
I can't remember the number of workshops based on a trendy business book that I've participated in as part of my "professional development".
Admittedly, I've been fortunate to have worked for companies with big budgets to spend on the latest management fad. Plus, getting a break from the usual work routine to learn something new wasn't a bad thing.
However, none of these books, workshops, or online courses ever had a significant impact on my salary. It was the act of getting into the company in the first place that accelerated my income.
App
At a glance
download
Udemy
★★★★★


Join over 24 Million students from around the world already learning on Udemy! Get lifetime access with a few clicks because your goals are worth it.

VISIT UDEMY

CreativeLive
★★★★

★




Master your craft, your passion, or something new with creative classes taught by the world's best.

START FOR FREE

Linkedin Learning
★★★★

★


Grow your skills and advance your career with LinkedIn Learning.

Learn business, creative, and technology skills to achieve your personal and professional goals.

FIRST MONTH FREE

Skillshare
★★★★★


Explore your creativity with classes in illustration, photography, design, and more.

START FOR FREE
So if you've been strolling the business management aisle at the bookstore thinking that staying "current" is going lead to a bigger salary, I want to pass along some simple career advice for young professionals that I was once given that did increase my earnings.
Career Advice for Millennials and Young Adults
Here are some crucial tips for millennials in the workplace that are looking to get ahead and take control of their career goals.
1. Merchandise Your Skills To Match The Job Function
Figure out what your skills are and then market them to companies in high profit margin industries. If this was already obvious to you then feel free to hit the back button on your browser, because when I was in my 20's it wasn't and someone had to point it out to me.
The first part of this advice is to understand and identify what your function might be in a company. You have experiences, skills, and education that a company defines as an accountant, engineer, IT professional, marketer, sales person, meeting planner, etc.
Obviously, some of these roles require specific technical training or certification, and if you are one of these people then the first part of this advice is easier to complete.
If you studied chemical engineering then it is probably easier for you to define your skill set than someone who majored in English. However, the person who focused their education on language should not feel like they don't have a skill set that fits into a job function at a corporation. They absolutely have experiences, skills, and education that companies want to hire, but it sometimes takes more effort to learn how to identify and merchandise them to prospective employers.
Human resource departments use software to advertise positions, source resumes, and screen candidates to put forward to hiring managers. Identifying the key words in a job posting that describe the skills, education, and experiences that need to appear in a resume in order for it to be viewed by a human being is the first hurdle. Your best step is making sure that your resume template is in line with your industry standard.
While job requirements tend to attract or push away initial candidates, it might be worth your time to inquire more about the requirements you may not meet. If you are overqualified, however, it is probably in your best interest to find another job that better meets your qualifications for the possibility of a better salary.
Also, you wouldn't want to be stuck at a job that doesn't challenge in you some way because you may grow tired of it. Maybe if you don't currently meet the job requirements, there is something you can do quickly to then be able.
2. Higher Profit Margins Equals Better Employee Compensation
The second part of the advice is to target high profit margin industries, because companies in those industries tend to have more money available to spend on talent. In other words, if you're an accountant then your core job function is much the same at a company that makes paper goods as it is at one that manufactures proprietary technology. The difference is that the salary range, incentive compensation, 401K match, and other benefits at the technology company often are better than at the paper goods manufacturer.
Even though an entry level position at both companies may offer similar salaries, there is often more upside earning potential at the one in the higher profit margin industry. Additionally, having experience in a particular industry makes it easier to jump ship mid-career to another company in the same industry. Having specific industry experience becomes important when an employee gets past the entry-level portion of their career.
Around age thirty, I made a career change from educator to medical sales and I took a very low level position in order to get into the industry. I did this because of the upside earning potential if I performed well. This was one of the key factors that led to my wife and I becoming financially independent by age 40.
3. Steps You Can Take To Get A Better Paying Job
Getting a job in a high profit margin industry can be difficult to do and requires persistence. When I decided that I wanted to make a career change, it took me a little over two years to land my first job.
There are several things I did that I think still apply today. I networked and talked with people in the industry that I was targeting in order to understand what skills and experiences I needed to highlight in my resume, and be able to explain in an interview.
4. Networking Is Key
Building a network also helped me get my resume seen by hiring managers, without it getting lost in the HR database. In order to strengthen my resume, I spent time listing the required skills and experiences on paper and then writing out specific examples of things I had done in my previous work that demonstrated I was a competitive candidate.
When possible, I wrote these examples in a manner that demonstrated measurable results. A friend of mine that had experience in publishing helped me refine my multi-page curriculum vitae down to a one-page resume with the right keywords. If you don't have a friend in the publishing industry like I did, check out this professional resume service for more help.
Most importantly, I applied for every job available when I was looking for work and took the time to research each of the companies and their products. By immersing myself in job descriptions, company websites, industry online forums, and networking conversations, I became more confident at presenting myself in an interview as someone who belonged in the industry. I was following another piece of simple advice, fake it until you make it.
5. Most Career Paths Are Not Linear
There are three main factors in achieving financial independence; earn, save, and invest.
Embracing frugality and consistently putting money into a retirement account are things that most people can start doing immediately. Increasing the amount of money you earn usually takes some deliberate planning to achieve. I'm not recommending you start job-hopping, at least not without purpose.
Career paths are almost never vertical like a ladder; it's better to think of it as a jungle gym. Sometimes you climb up a cargo net, then swing across the monkey bars, go down a slide, and then navigate a climbing wall. When you look backward, you can tell people a story about how you intentionally went about building skills, gaining experiences, and positioning yourself to increase your value.
6. Start From The Bottom
Contradictory advice that is worth considering is to apply for a job that may not interest you that much now but in five years it might surprise you. This way you can grow and develop your passion and learn to love the career you are building for yourself. Starting from the bottom and sticking with a company is a great way to grow your career. Even if you don't end up enjoying it much at all, you'll be able to carry that knowledge and experience to your next job.
The job you apply for right out of college does not need to correlate strongly to your major but obviously may since you currently hold interest in what you are studying. Maybe starting out at a job that pays more is the better option than starting out at a job in your dream field. Once you get that first corporate job experience, it will open the doors to more opportunities.
If the current position you are seeking doesn't exist, create your position. Advertise your role to an employer and your idea might be able to help generate more income for the company. Finding the career that you love is possible but not practical. Finding a job relatively in your field of interest is more reasonable and opens your door to many other jobs that you might grow to "love".
7. Follow Your Passion
Although following the money and salary does seem like one of the main objectives, it can lead you down an unhappy path. There is somewhat of a salary cap and making more beyond it doesn't bring you to any more of an emotionally stable place.
To find a good medium of where you should be in your career is at a job that combines what people are interested in, what you're good at, and of course what your passion is.
In your workplace asking for help should be a sign of strength, not weakness since you are open and brave enough to address things that are necessary to adjust or change.
8. Surround Yourself With Winners
Upon seeking a job, an important factor is your boss or management team almost more so than the company, especially if it is a company that does something similar to others.
How your boss operates on a daily basis will affect how you perform as well. You want someone who lifts up the day when employees are feeling down, not someone who walks into the building and immediately brings people down.
9. Taking A Paycut Can Pay Off
Although it is not ideal, taking a salary cut for the right experience may pay off in the future.
A good example of that is continuing on to get a higher education after a Bachelor's degree to be able to get a high paying job in your future even though in the meantime you will only be making just enough to get by.
The experience you are undertaking will well be worth your time if you stick with it.
Hopefully part of that story is how you navigated your way into an industry or company that had the means to pay you more.
I hope you found this career advice for Millennials useful.
Want a remote job? Get a FlexJobs membership just for $2.95!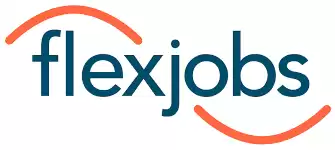 FlexJobs
Get access to vetted remote job listings for just $2.95 for 14 days
Enjoy partner discounts on products

Extensive job search resources & support
Click to Get $2.95 Deal