Best for grocery-anchored real estate investing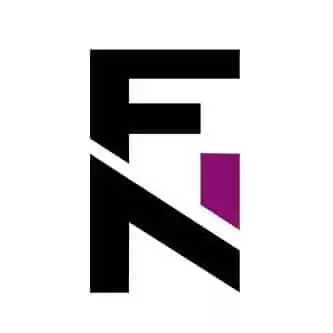 First National Realty Partners
FNRP is the nation's premier crowdfunding sponsor of grocery-anchored commercial real estate. FNRP is a smart option for accredited investors looking to earn superior risk-adjusted returns in the necessity-based retail space.
Access Deals
Private equity commercial real estate can be extremely profitable, but also very difficult and time-consuming…. without the right sponsor.

Luckily for everyday accredited investors, First National Realty Partners is the definitive partner for navigating the world of exclusive institutional-quality CRE deals and securing exceptional, risk adjusted returns. To do this, FNRP specializes in properties that are grocery-anchored, essential-need retailers.

When it comes to consistent cash flow and value-add potential, grocery anchors stand above the rest. This First National Realty Partners review will explain why that is, how it works, and how it just might be one of the best alternative investments out there right now.
Why Invest in Grocery-Anchored Commercial Real Estate (CRE)?
CRE, particularly grocery-anchored CRE is a highly stable asset class that is predictable and able to grow over time despite inflation levels or economic volatility.
CRE property leases have built-in rent increases. This means tenants pay more rent over the lease term, which actually increases cash flow for investors. CRE generates steady cash flow through the collection of rents from tenants. This is significant because alternative investment options like gold or cryptocurrency don't generate ANY cash flow for you.

Additionally, these leases are triple-net (NNN); costs like taxes and maintenance are passed on to the tenant instead of the investor, which insulates investors from price increases that negatively affect the bottom line.
Most investors agree that anchor tenants are some of the most important components to look for in a commercial real estate investment. An anchor tenant is a business that leases a large portion of space in a property and whose presence provides visibility and stability.
When it comes to consistent cash flow and value-add potential, grocery anchors are the most robust and predictable, which is why it is a go-to for shrewd investors looking to protect their money during volatile economic and political climates- and why FNRP specializes in this asset class.
Grocery stores are an attractive investment option because of their stability and consistency through all phases of the economic life cycle. Including inflation. Grocers like Kroger, Aldi's, Whole Foods, Safeway, Randalls, and others deal in necessity-based daily-needs goods.
Everyone has to eat, so everyone needs to purchase their food, and the place where they are getting their goods is the neighborhood Kroger that's been there forever. National-brand grocers come with several other key benefits like:
Lower credit risk,
Higher foot traffic,
And the ability to attract other tenants to the property, which helps increase the amount of collectable rents on the property
What is First National Realty Partners?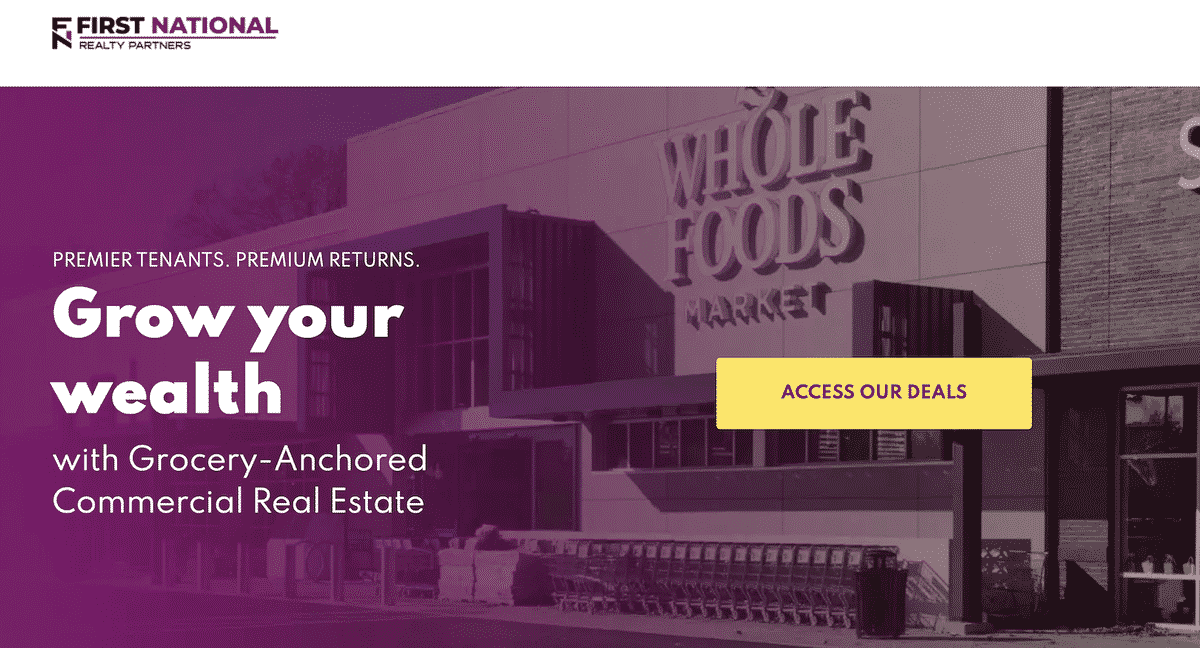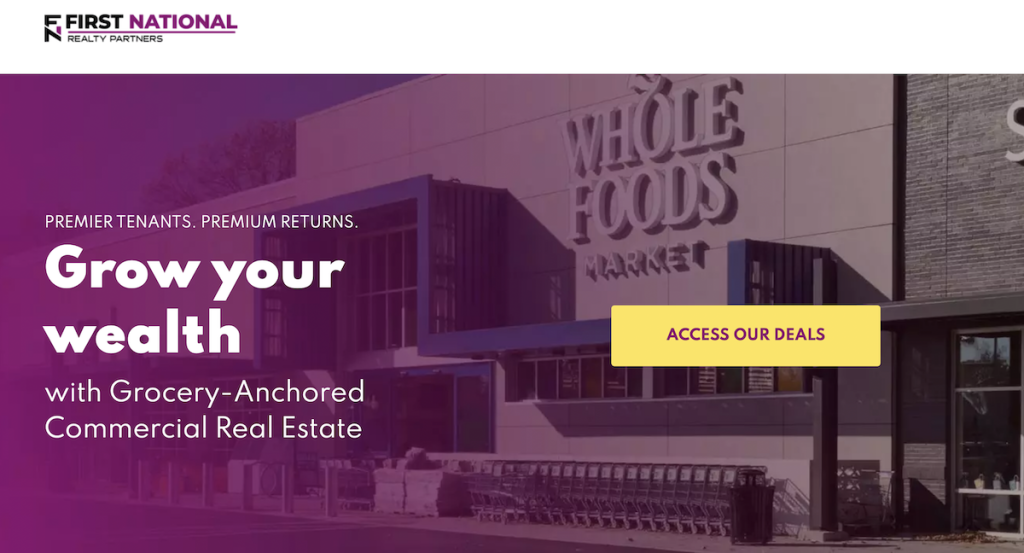 First National Realty Partners is a real estate crowdfunding sponsor that specializes in grocery-anchored retail properties. This means that they offer commercial real estate investments in retail shopping centers, anchored by essential needs tenants.

Unlike a traditional REIT or fund, you have the ability to pick the deals that best align with your investment needs so that you can build your own portfolio within their holdings. They offer both investments in individual deals, or an opportunity fund across all of their offerings. FNRP provides its investors with a very transparent platform providing access to all the information you need to make a confident decision.

Another core factor to the firm's success and quality as a sponsor is their vertically-integrated business model. From acquisition to disposition, their entire investment lifecycle is 100% in-house, which is very different from a lot of other firms that outsource many of the different aspects of the CRE investment.
Best For
First National Realty Partners is an ideal choice for everyday accredited investors who are looking for institutional-quality investments that achieve exceptional, risk-adjusted returns. FNRP comes in at a high minimum investment, but for the quality of investments they offer, this is one of the best ways to diversify your portfolio into commercial real estate.
Pros
---
Strong due diligence process
Institutional quality investments
Easy process to get started
Cons
---
High minimum investment amount
Is First National Realty Partners Legit?
Yes, First National Realty Partners is legit. FNRP has maintained an A+ rating with the Better Business Bureau since November 2018. Aside from that, they also have a rating of 4.9 out of 5 based on 114 reviews left on Google and Facebook.
FNRP at a Glance
Minimum investment
$50,000
Fees
– No fees to register for FNRP

– 0.5-1.5%+ annual asset management fee
Asset classes
Grocery-Anchored Commercial Real Estate
Account types available
– Real estate fund
– Individual deals
Features
– Institutional-quality investments

– Diversified portfolio with top-tier national brand tenants- High, risk-adjusted returns- Core-plus, and value-add deals

– 1031 exchanges & self-directed IRA transferable- Tax-advantaged investments- In house industry-leading professionals with a strong due diligence process
Distributions
Quarterly distributions
Best for…
Accredited investors looking to enjoy exceptional risk-adjusted returns
What Makes FNRP Unique?
FNRP is unlike most CRE private equity firms in that they operate completely in-house, or as they call it, FNRP 360. This gives them a very cohesive process for delivering deal information, and really helps them drive such strong results. This not only removes extraneous costs from the investor, this also lets them act on deals and value-add opportunities extremely quickly.
FNRP is always rolling out new investment opportunities, all of which seem to be in very high demand as they haven't had one deal yet that wasn't fully subscribed.

This is likely due to their Dragnet Acquisitions Model, a rigorous investment criteria that they use to assess the potential of every deal, which should give investors confidence that every deal has been fully vetted.
Their unparalleled relationships with top-tier national brand tenants is a real differentiator too. Brands like Whole Foods, Aldi, and Kroger allow FNRP to gain unmatched market knowledge and insight into the best property locations. This is a win-win for everyone, the tenants and investors.

Looking to get access to these institutional-quality investment opportunities? Register for a free account to grow your wealth with grocery-anchored commercial real estate.
How to Invest with First National Realty Partners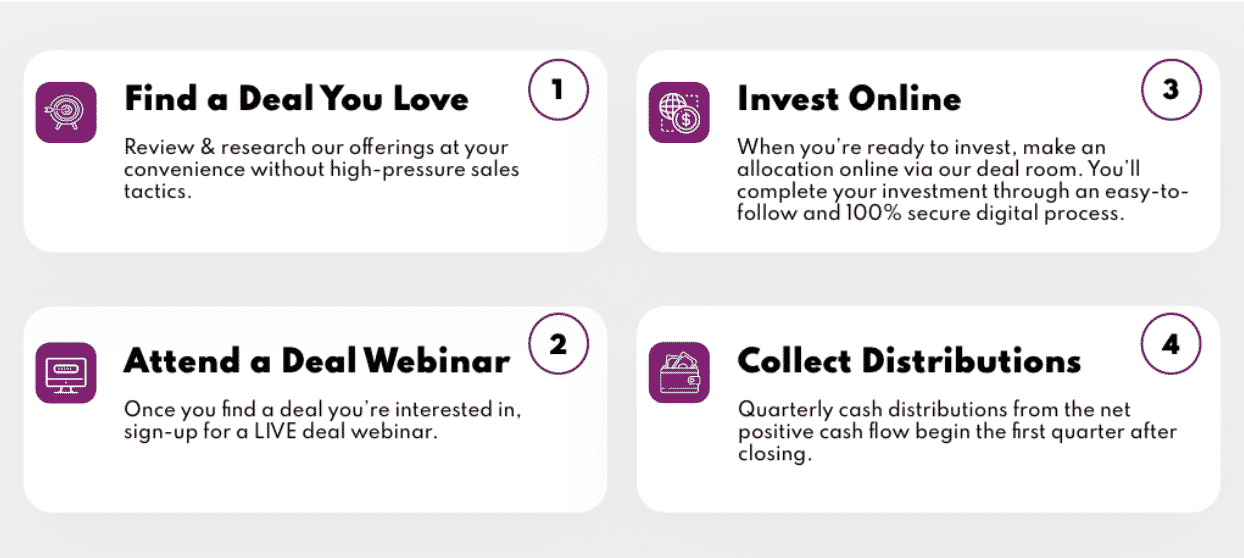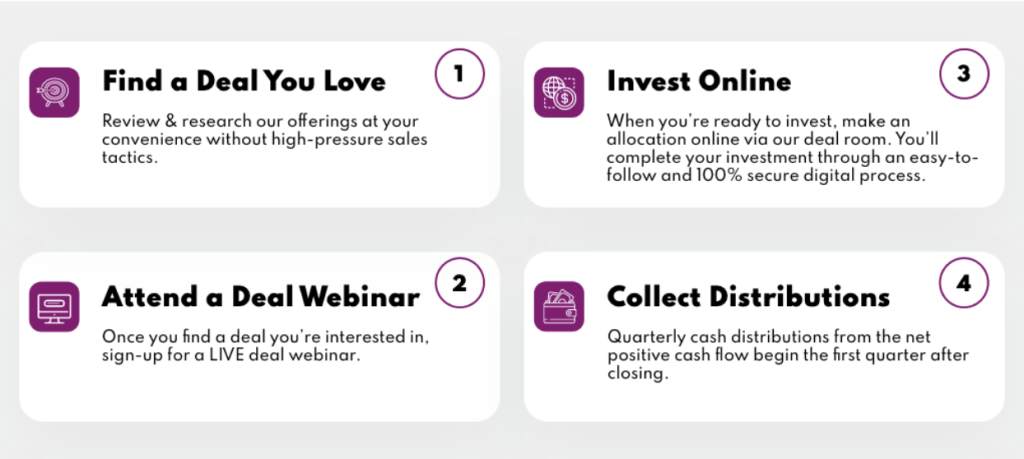 The team at FNRP has made a very straightforward process for how any accredited investor can get involved in their deals. Once you register for a free account you'll get access to their deal lobby, where you'll find all the information regarding all of their current offerings and past acquisitions.

A unique part of the process that First National provides to their investors is deal webinars that they host for you to join and ask questions live.

They do a deep dive into that specific deal, the market and location analysis, financial projections, and share their asset management plan.

From there, you can make a decision if that investment is right for you or not and if so, you can sit back, and collect your quarterly distributions.

All in all, the quality of deals that they bring, on top of the information they provide for you, makes for an easy decision when deciding if you want in or not. You should always have your own due diligence process, but FNRP definitely does the heavy lifting for you.
FNRP Compared to Other Real Estate Crowdfunding Platforms & Investments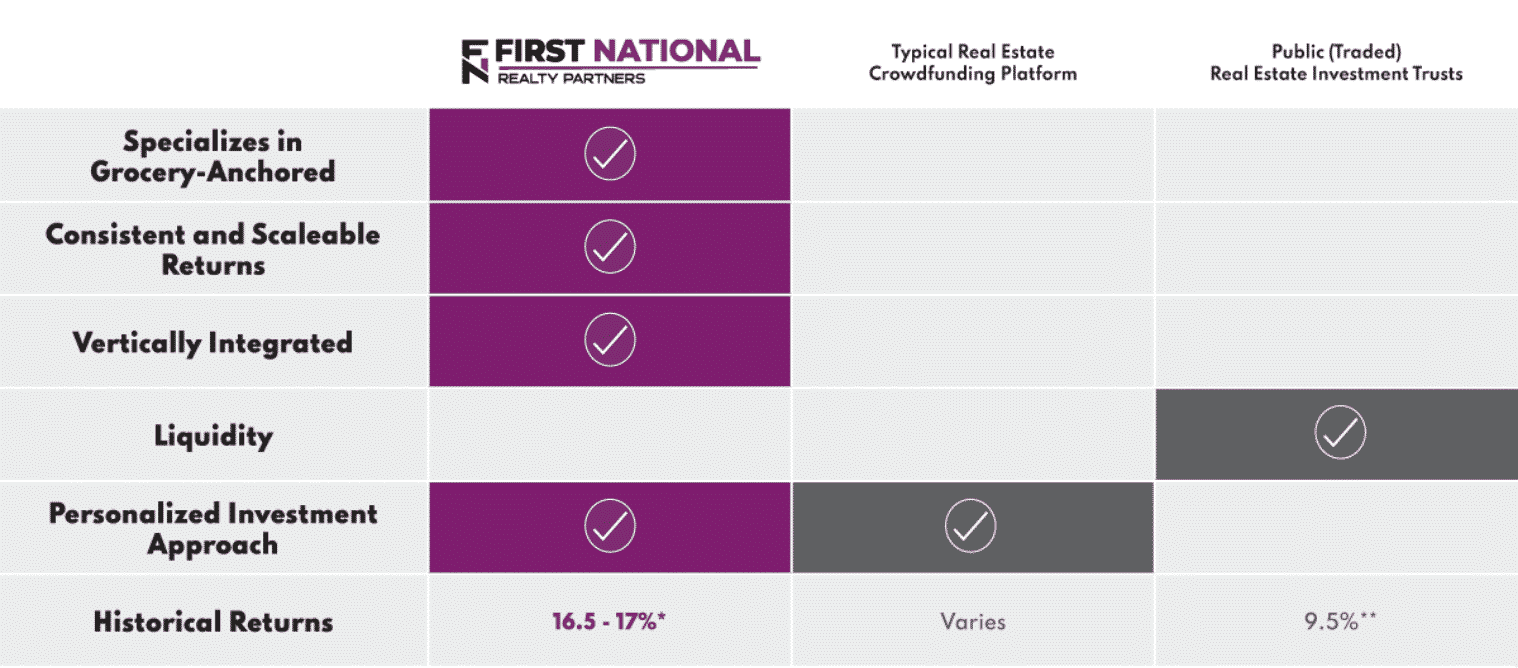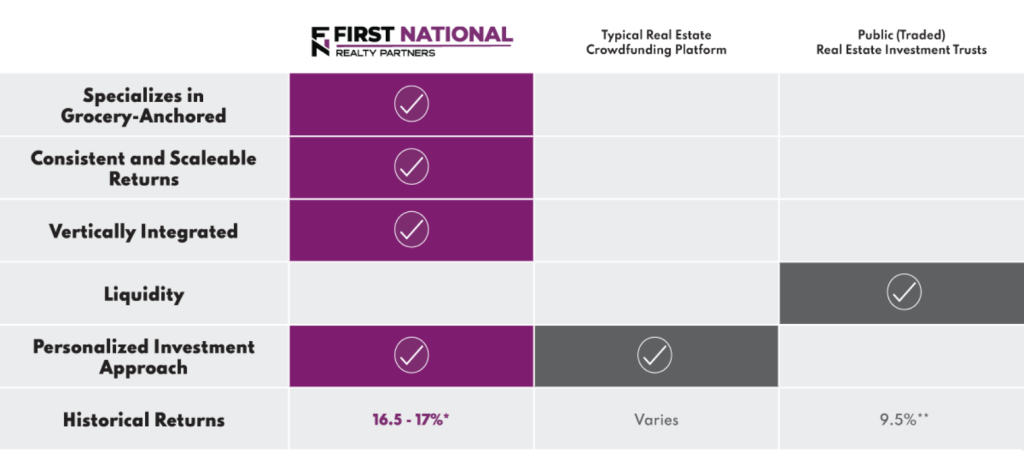 Final Thoughts
Out of all the commercial real estate investing options for accredited investors, First National Realty Partners is one of the top sponsors for investors looking to enjoy superior risk-adjusted returns.
With FNRP, you can invest in institutional-quality commercial real estate investment opportunities both on and off-market. By leveraging their relationships with top-tier national brand tenants, they compete directly against these institutions to provide you with deals that achieve those superior passive returns.
Typically, these grocery-anchored investments require at least $50,000 to invest. The process is simple, once you sign up and find a deal you love, you attend a webinar to learn more about it. You can then make your investment through a 100% secure digital process and then sit back and enjoy your quarterly distributions.
Account registration is free with management fees typically ranging from 0.50% to 1.5%.
First National Realty Partners also has an Opportunity fund, which is a fund where you get guaranteed placements in their deals that otherwise fully fund in a matter of minutes after launching. For accredited investors seeking a diversified portfolio of high-credit tenants that will likely thrive no matter the market conditions, this could be a great option for you to check out.
Best for grocery-anchored real estate investing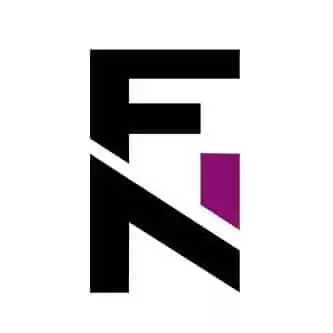 First National Realty Partners
FNRP is the nation's premier crowdfunding sponsor of grocery-anchored commercial real estate. FNRP is a smart option for accredited investors looking to earn superior risk-adjusted returns in the necessity-based retail space.
Access Deals
FNRP FAQs
Can I invest using an IRA or other retirement account?
Yes. You will need to utilize the services of a self-directed IRA custodian to facilitate an IRA or other retirement account investment
How do I fund my investment?
You can fund your investment via wire transfer or check.
Can I 1031 Exchange into one of your deals?
Yes, they accept 1031 Exchanges. 
When are distributions paid?
Distributions of positive cash flow are paid quarterly.
Do you need to qualify as an accredited investor or invest in FNRPs offerings?
Yes. FNRP offerings are only available to accredited investors. 
What happens if a deal doesn't close or fully fund?
In the event that a deal does not close or fully fund, FNRP will return 100% of your investment. Though, this has not happened one time yet to date.
More Real Estate Investing Reviews
Apps Giving Away Free Stocks?
Get up 15 free stocks

Moomoo
Moomoo offers zero-commission trading for stock, ETFs, and options on an advanced trading platform with robust research and analytical tools. New users can get up to 15 free stocks worth up to $30,000.
Open Account