These days, you can never be too careful when researching money-making opportunities online. Just last year, consumers were swindled out of over $8 billion between fraud and scams.
Cash App is a popular money-transfer app that many people prefer over PayPal. At the same time, the app has had its fair share of scams and rumors about fraud.
If you've heard of Cash App surveys but are still skeptical about if they're actually legitimate, you're not alone. You might also be surprised to learn that Cash App surveys aren't real, at least at first glance.
The good news is that there are real, legitimate ways you can earn money from surveys and have those funds sent to your Cash App account. There are just a few more steps involved than advertised.
Are you ready to learn more about Cash App surveys and if they're legit? Let's get started!
What is Cash App?
In addition to PayPal, Zelle, and Venmo, Cash App is one of the best money-transfer apps to send and receive money. Signing up is free, and you can link your bank account to your Cash App account to unlock even more features.
Cash App limits how much you can spend or receive, but you can borrow money from Cash App to make ends meet, similar to a cash advance. There are also tons of games that pay instantly to Cash App.
However, like many of these popular money-transfer apps, Cash App is a tool many fraudsters use to exploit unwitting victims. They'll often employ a fake Cash App screenshot to dupe someone into sending them money or their account credentials.
If you have a Cash App account, it's important to do your research and stay alert if you're ever contacted. If it seems too good to be true, it probably is.
Cash App Surveys: Real or Fake?
People often search "how to get free money on Cash App" or "how to add money to Cash App card." To avoid having to search "my Cash App was hacked what do I do," let's take a moment to dive into Cash App surveys.
We've researched for you and found that Cash App does not offer surveys. However, survey apps that pay you for your opinion often reward you through various methods that let you transfer the funds you cashed out to your Cash App account.
That was a lot of information, so let's break it down:
Cash App does not offer surveys for money
Several survey sites and apps let you cash out your earnings
You can choose to have those funds sent to various places, including your PayPal and bank account
You then have to transfer those funds from one of these accounts to your Cash App account
A survey site that pays you directly via Cash App does not exist. Instead, you must go through several steps to move the funds you received from surveys to your Cash App account.
Most advertisements that you see for "Cash App surveys" fall into one of two categories:
Promotions: These ads target consumers with the unfounded promise of completing surveys on Cash App and cashing in. Most want you to sign up for special offers that often include money exchanging hands. Some require that you complete specific tasks like signing up for a free trial, checking your credit score, or subscribing to a service.
Survey apps: These apps legitimately exist as a way to earn money by sharing your opinion. However, you must withdraw your earnings elsewhere besides Cash App before transferring those funds to your account. It's a virtual workout for sure.
Any Cash App scam banks on the popularity of this app to interest people. However, some offers skirt the line between offering real rewards and setting the stakes so high it can seem impossible.
$750 Cash App Reward Offer
One of these offers is the $750 Cash App reward offer. Flash Rewards puts on this promotion (and no, it's not the same Flash Rewards that pays you to play games).
This promotion is legitimate, but to say it's easily doable is untrue. It gets plenty of clicks, and people are interested in learning how they can earn $750.
Flash Rewards also offers a similar deal for Shein. You can complete various offers in different levels to claim your prize, which is $750 as advertised.
To qualify for a Flash Rewards account, you must be at least 18 years old. This account is what gets you started in earning that $750 reward.
Levels include various tasks, such as subscribing to multiple services and completing paid offers. Be prepared to part with some money as you sign up for these trials, which will penalize you if you cancel early to avoid payment.
As you progress through the levels, they will get harder to complete. Did we mention the 60-day time limit?
The $750 Cash App reward is as real as surveys you can complete to earn rewards, cash out, and transfer those funds to your Cash App account. However, it's best not to fall for the hype until you have all the information necessary to evaluate these opportunities.
Cash App Survey Alternatives
If you've ever searched "how to get free money" or "surveys for gift cards," you've come across some of the best survey apps. Even the best survey sites offer ways to earn extra money by sharing your opinion.
While Cash App doesn't offer paid surveys, the list below includes several sites that do. You can also complete other tasks to earn more and cash out big.
Download Survey Junkie for free on the App Store or Google Play Store, and you can earn more for what you think about products, services, and more. You can also download Survey Junkie Pulse to earn rewards for sharing your personal data.
Survey Junkie connects you with several surveys that pay from a few cents to upwards of $1. Depending on which surveys you qualify for, you could earn the $5 necessary to cash out reasonably quickly.
You can choose between PayPal deposits and gift cards when you cash out from Survey Junkie. If you want to give back, you can donate to select charities.
Additional ways to earn up to $100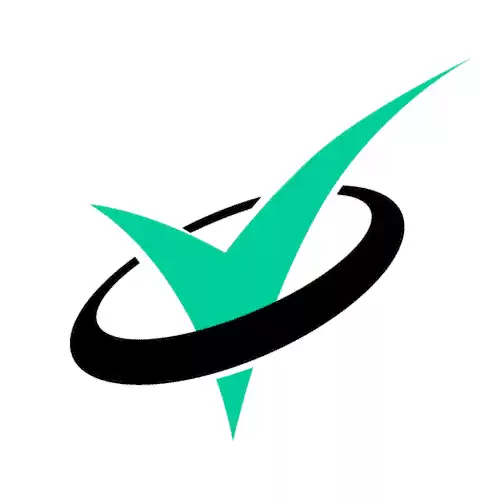 Branded Surveys also requires that you have $5 in rewards before you cash out. You can earn between $0.25 and $2 per survey, depending on which ones you qualify for.
Join the Branded Elite Program, and you can win more points by completing surveys every month. The more surveys you take, the more bonus points you earn.
If you're looking for an easy way to make money online, Branded Surveys can help. This survey app allows you to earn free PayPal money and gift cards.
Pays by bank transfer, PayPal & gift cards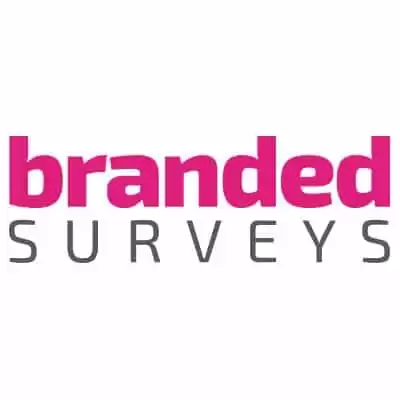 Branded Surveys
Branded Surveys is quickly becoming one of the top survey sites. At up to $5-10 a pop for some surveys and a free 100 points for signing up, it pays to check in daily to see which ones are available to you.
Start Earning
Branded Surveys Review
Perhaps one of the most well-known survey sites, Swagbucks lets you earn money in multiple ways. You can answer survey questions, play games, shop online, watch ads, and more.
The great thing about Swagbucks is that, unlike other survey apps, you only need enough rewards for a $1 gift card to cash out fast. Some surveys offer enough points to get you that $1 gift card in one go, so you don't need much time before you can cash out.
You can choose between PayPal deposits, gift cards, and charitable donations when it's time to cash out. If you're looking for a fun way to make some extra cash to send to your Cash App account, Swagbucks can help.
Earn around $50 to $1,000 per year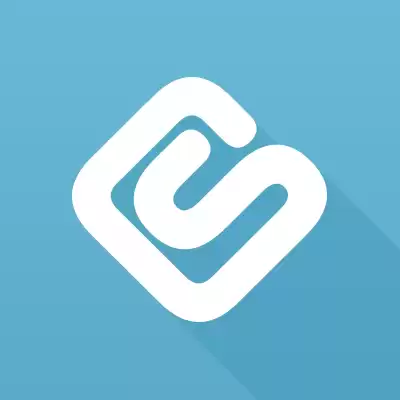 Swagbucks
Swagbucks offers a variety of ways to earn money online. You can take surveys, play games, surf the web, watch videos and more to earn points towards gift cards or cash.
Start Earning
Swagbucks Review
Do you like to watch videos, play games, surf the web, take surveys, and earn free money simultaneously? If so, download InboxDollars for free on your Android or Apple phone, tablet, or desktop computer and start earning today.
InboxDollars will prompt you with an initial survey connecting you to opportunities that suit your situation. You'll then have a chance to answer survey questions for money and cash out when you've reached $15 in rewards.
You only need $10 in rewards to cash out again after that. If you don't qualify for a survey, you can spin Billy's Wheel and earn small rewards for your time.
$5 sign up bonus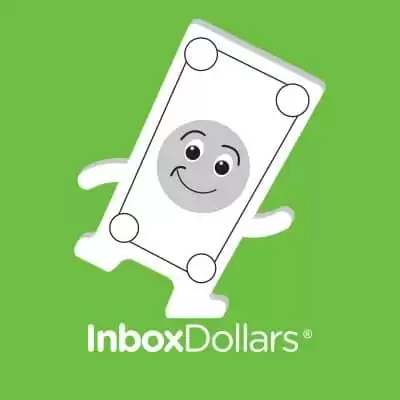 This get-paid-to (GPT) app restricts your payouts to PayPal deposits. However, you can download and play several games to contribute to your earnings and meet that $10 cashout minimum.
KaskKick also incorporates an offer wall that earns you more than playing games. These offers may require a financial commitment, but they can help you earn more for the money you're okay with spending.
Most popular ✔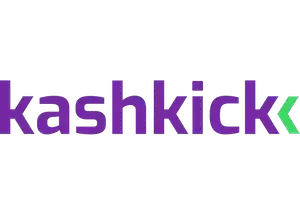 KashKick
Want to earn up to $200 or more in your first month? KashKick pays you for playing games, taking surveys, and more! Earn cash at home or on the go.
Create Your Account
What do you think about the design of cereal boxes or the flavors of your juice drink? If you've got an opinion you want to share, LifePoints can help you turn those thoughts into cash.
Create a LifePoints account for free and get started with answering survey questions. You can also participate in product testing if you're chosen to do so.
Surveys listed on LifePoints include an estimate of how long they take to complete. You'll need about 550 LifePoints to cash out for a $5 gift card, but you can also cash out via PayPal.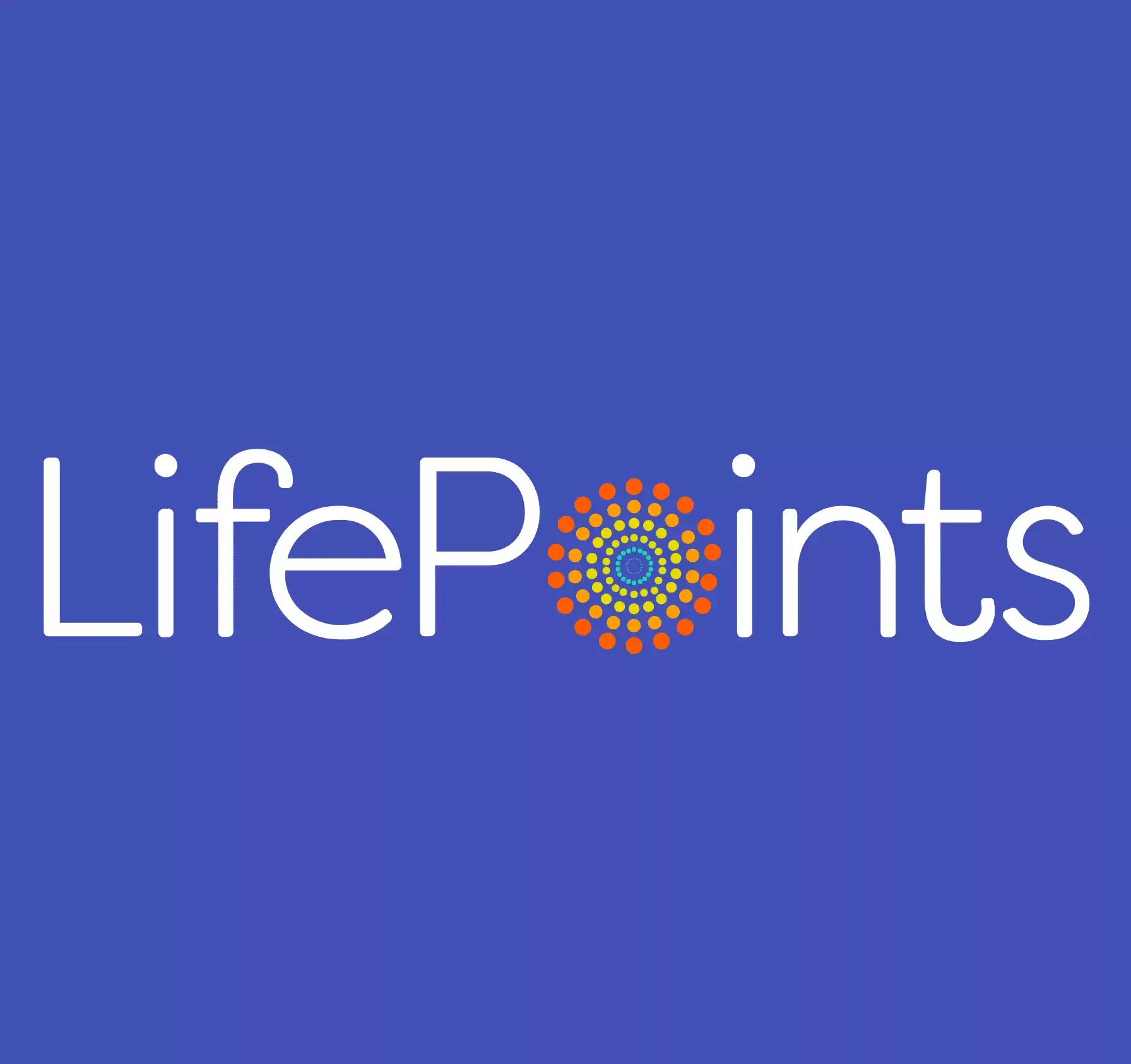 LifePoints
LifePoints is an easy way to make some extra cash if you have free time. The platform is straightforward and fun to use, and the surveys cover a wide range of topics. Plus, you can redeem your points for gift cards to popular retailers such as Amazon and Target.
Start Earning
If the name of this website didn't give it away, we're not sure how else to spell it out so clearly. MakeSurveyMoney.com lets you earn rewards for sharing your thoughts on practically anything under the sun.
In addition, you can earn rewards for shopping online, earning cashback, and taking advantage of offers. You can also enter bonus sweepstakes contests to compound your earnings and take home the prize.
MakeSurveyMoney.com offers a $5 sign-up bonus, which is about how much you can earn per day if you stick with it. You can choose between PayPal deposits, gift cards, or a paper check.
The bad news is that this survey website only cashes out payments twice a month. You'll have to stack up your rewards until then before you can cash out.
MakeSurveyMoney.com
MakeSurveyMoney caters to both individuals who wish to earn extra income by participating in surveys and completing tasks such as watching paid videos, as well as companies seeking consumer opinions and ideas to improve their products.
Start Earning
Answering surveys can get boring after a while, which is where Rewarded Play comes in. With this app, you can play several games and earn money.
Games available on Rewarded Play include many genres, from arcade and card to strategy and action. You'll earn rewards each time you level up or complete an achievement.
When you reach $5, you can cash out for free gift cards. Rewarded Play is only available for Android users, so Apple fans must look elsewhere.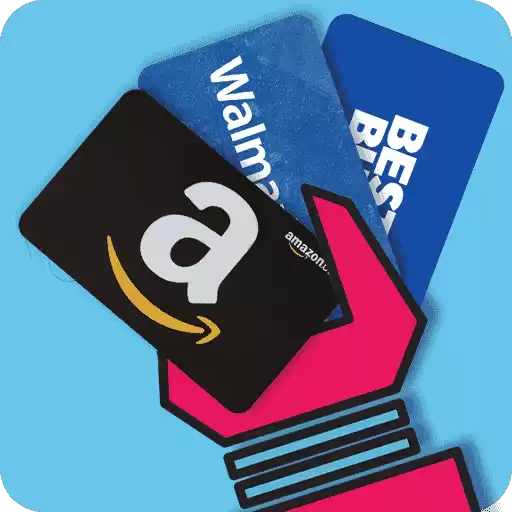 FAQs
Does Cash App offer surveys for money?
No, Cash App does not offer surveys for money. To complete the transfer, you must use third-party survey sites and your bank or PayPal account to make and deposit money from surveys into your Cash App account. 
How can you legitimately earn money with Cash App?
You can legitimately earn money with Cash App by completing paid surveys on other sites such as Swagbucks or Survey Junkie. You'll then have to transfer funds to your Cash App account from your PayPal or bank account. 
How much can you earn with survey apps?
Survey apps pay you for the number of surveys you complete, in addition to other ways of earning money. You can earn anywhere from a few pennies per month to tens of dollars per week, depending on how often you participate. 
Is Cash App legitimate? 
Yes, Cash App is a legitimate app you can download for Android and iOS devices. It offers customers a convenient way to send and receive money. 
Cashing In on Cash App Surveys
Though Cash App is useful for exchanging money, it offers no survey opportunities to earn cash. The app might ask you for your opinion on how they're doing, but there's typically no money involved.
We hope this article has helped you discover the truth behind Cash App surveys. The next time you see them advertised, you can share your newfound knowledge with those around you.
The good news is that there are actual survey sites you can sign up for that offer cash rewards. Getting those funds to your Cash App account takes a bit of work, but it can be worth it if you want to treat yourself occasionally.
Hungry for more myth-dispelling facts about money? Check out our blog for more answers to your burning financial questions.
Most popular ✔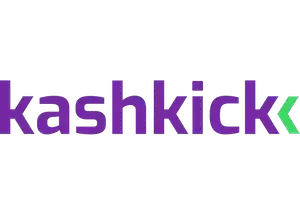 KashKick
Want to earn up to $200 or more in your first month? KashKick pays you for playing games, taking surveys, and more! Earn cash at home or on the go.
Create Your Account