According to a recent survey done by the U.S. Bureau of Labor Statistics, people spent about 34 minutes per day playing games. On weekends, that number increased by 5 minutes.
It's no secret that passing the time by playing a game on your smartphone is something we've all done at least once in our lives. But did you know that you can get paid to play games on your phone?
There are handfuls of apps that will pay you to play games, but choosing between them all can be tricky. If you're not sure which one to download, you've come to the right place.
Rewarded Play is just one of many apps you can download to get paid for playing games. Each time you reach an achievement with Rewarded Play, you'll earn points you can use to cash out for gift cards.
Are you ready to learn more about getting paid to play in our Rewarded Play review? Let's get started!
What is Rewarded Play
Founded in 2019, Rewarded Play joins the many win-real-money apps listed on Google Play that grant you rewards for spending time on the app. Yes, you can actually get paid to play games and earn real cash in the form of gift cards.
Android users can download Rewarded Play from the Google Play store. Unfortunately, Apple users do not yet have access to Rewarded Play.
The concept behind Rewarded Play is simple. All you have to do is play games through the Rewarded Play app, let the app track your progress, and conquer achievements to earn rewards. Rewarded Play is available to both U.S. and Canadian residents who are at least 18 years of age.
Cashing out requires you to meet the minimum point value. While Rewarded Play isn't lucrative enough to replace your full-time income, you can still use the app to make the most of your free time.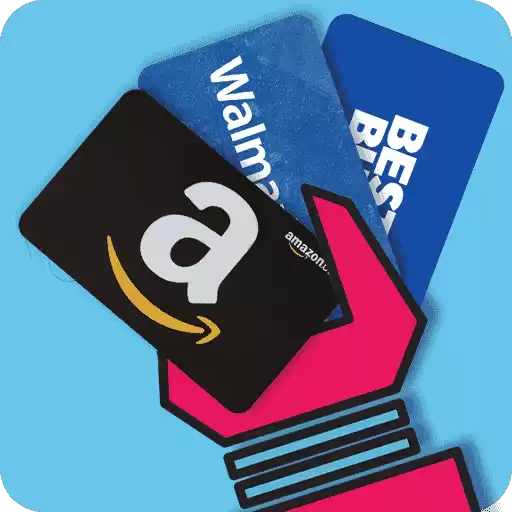 What Games Can You Play with Rewarded Play
The availability of specific games changes as Rewarded Play adds and removes games. You can play all kinds of games, including:
Wheel of Fortune
Game of Thrones Slots
Design Home: House Renovation
Yahtzee
Bingo Blitz
Mystery Society
Word Alchemy
Sudoku
World Series Poker
Dice Dreams
Clockmaker: Math 3 Games! Three-in-Row Puzzles
Scrabble Go
Royal Match
Harry Potter
Merge Mayor
Solitaire TriPeaks
Mahjong
Choose from different types of games to fit your gaming style. Stick to classic card games or immerse yourself in new worlds with first-person-player games that incorporate a storyline.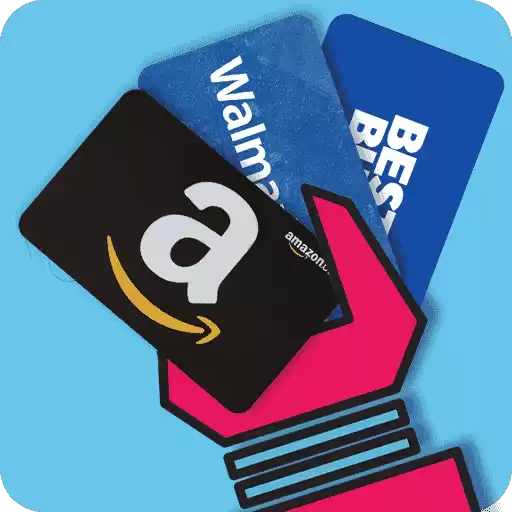 How to Earn Money with Rewarded Play
Rewarded Play gift cards can't necessarily pay for your groceries, but they can help you relax once in a while. Keep reading to find out how you can earn money with Rewarded Play.


Sign Up
Navigate to the Google Play store and type in "Rewarded Play." Download the game to start earning more in your free time.
You must be 18 years or older to download Rewarded Play.
Rewarded Play will prompt you to enter your email and accept the data agreement. This app has to track your app usage, so the data agreement informs you of this tracking so you're aware of what you're signing up for.
Answer a few more questions about yourself and then you're ready to start earning points! You'll also get an app bonus of 5,000 free points just for creating a profile.
Rewarded Play also gives you points for completing survey questions. However, these opportunities aren't as extensive as other survey sites.
Explore what games are available and get rewarded at the same time. Once you've downloaded and opened three games, you'll win an extra 10,000 points.
Add to that another 10,000 points for completing three activities. Complete an additional three activities (for six total), to win an extra 15,000 points you can use to cash out for gift cards.
Finally, if you use three apps in two days, you'll earn 5,000 more points. With all these introductory points easily available if you're already using the app, it's no wonder many people love to play and earn with Rewarded Play.
Play Games
Explore all the games you could possibly want to play with Rewarded Play. If a game catches your eye, download it to see how well you can do and what levels you can achieve.
Make sure that anytime you're playing a game you downloaded through the Rewarded Play app, you're using Rewarded Play to get to it. That's the only way you can earn points.
Rewarded Play adds games regularly so that you don't get tired of the same old games after a while. You can easily pick a game from the list that appears on the home screen to get started.
Note that if you have downloaded a game listed on Rewarded Play in the past, you'll have to download it again and start over if you want to get paid. Rewarded Play doesn't award retroactive points.
Each game listing will include how much you can potentially earn with that game. You can safely assume that those numbers are fluffed a bit to get your attention.
Most of the games included on Rewarded Play are skills-based, so they can be harder to conquer than those that pay you for your time. However, they can also be more rewarding if you like a challenge and want to get paid for playing.
Complete Achievements
Rewarded Play uses a points system to help you understand your progress toward a cash-out goal. These points are referred to as coins but work in a very similar way.
You can easily check your coin balance by looking at the top right corner of the screen. There, you'll see a star shape that shows the number of coins in your possession.
There are many ways you can earn coins in Rewarded Play. If you spend money on in-app purchases, you can earn coins to use toward cashing out.
You can also earn coins by downloading and playing different games. If you download a game and then think twice about playing it, you'll still get rewarded for the download itself.
As you move up in rank, you'll notice that the games will pay out less and less. They will get harder as well to make it more difficult to earn coins for real rewards.
You can always return to the Rewarded Play app to see how many coins you currently have. However, you are limited to 5,000 coins per 24-hour period.
Cashing Out
The first time you cash out, you'll receive your chosen gift card within 48 hours or less. Subsequent withdrawals can take up to 14 days to process, depending on which gift card you chose.
Most gift cards are between $5 to $25, with few exceptions. Here's a short list to show what retailer gift cards you can choose from:
Macy's
Best Buy
Walmart
GAP
Chili's
Amazon
Target
eBay
Nordstrom
Adidas
Different stores will have different minimum amounts. Be sure to read the fine print for a gift card before you cash out to make sure it fits what you want.
The minimum withdrawal amount on Rewarded Play is $5, or 45,000 coins. You'll need 90,000 points to cash out for $10 gift cards and 225,000 points to cash out for $25 gift cards.
When you find a gift card you want, choose the card and click the green "Choose Reward" button. Your request for cashing out will be processed as long as you've got the points to back it up.
Unfortunately, you cannot cash out for real cash with PayPal. However, you can choose to have your gift card delivered electronically to your email or via snail mail.
Rewarded Play also lets you spend points to purchase skins, Steam games, or game-related items. Most players will need about a month to make $25 with regular gameplay, which isn't a bad return if you're not looking to make a huge amount from this gaming app.
How to Get the Most Out of Rewarded Play
Games are all about strategy. Think about how you can strategize to earn more with Rewarded Play.
Here are a few ideas to get you going:
Find games that you like to play, like card games, slots, bingo, etc.
Ensure that you're finding games through the Rewarded Play app to earn real money
Focus on a few games at a time to earn the most points
Set aside time to play each day but limit it as well
Play games until it's harder to win achievements and then move on to another game
Establish a goal with a particular game and work toward that goal and get rewarded at the same time
Watch ads to earn more points
It can also be fun to challenge yourself to avoid in-app purchases to see how much you can win. You might be surprised at what you find.
Rewarded Play: Pros and Cons
Should you download Rewarded Play or go with an alternative app that pays you to play games? Check out the advantages and disadvantages below to help you decide.
Pros
Tons of gift cards to choose from
Free to download
New games are added regularly
Available in Canada and the United States
Variety of games to choose from
5,000-point welcome bonus
Cons
Only available for Android users
5,000-point earning capacity per 24-hour period
Achievements are based on skill, not time
No PayPal cash payout option
Rewarded Play may not be for every gamer, but it's certainly a fun way to pass the time and get paid while doing so.
Rewarded Play Alternatives
One of the best ways to learn how to make money online for beginners is to download apps that will pay you for playing games.
Here's a short list of the many alternative apps you can download if Rewarded Play isn't for you:
Pros:

Brand new game

Engaging and simple to play

Unlimited free games

Secure withdrawals with PayPal & Apple Pay

Pros:

Make money play bingo in your free time

Real-money tournaments and no ads

Cash out securely using PayPal

Pros:

Earn up to $83 every time you win

Free to play with many opportunities to win cash

Cash out with PayPal and Apple Pay
Best new game app
Pros:
Brand new game

Engaging and simple to play

Unlimited free games

Secure withdrawals with PayPal & Apple Pay
Pros:
Make money play bingo in your free time

Real-money tournaments and no ads

Cash out securely using PayPal
Pros:
Earn up to $83 every time you win

Free to play with many opportunities to win cash

Cash out with PayPal and Apple Pay
You can play solitaire for money or even download bingo apps that pay real money if you want to add a few extra dollars to your bank account.
There are also tons of games that pay instantly to Cash App that you can use to get paid today.
Check out our Bingo Cash review, Solitaire Cube review, and Pool Payday review to see how you can earn more by playing these classic games.
FAQs
Can you really earn money with Rewarded Play? 
Yes, you can really earn money with Rewarded Play. As you complete achievements, you'll earn points you can use to cash out for gift cards from several major retailers. 
Does Rewarded Play offer a sign-up bonus?
Yes, you can earn 5,000 free bonus points for creating a new account. You can also earn more points just by completing any or all of the four introductory offers as well. 
How long does it take to get rewards from Rewarded Play? 
Rewarded Play advertises that you'll get your first gift card within 48 hours of requesting it. However, subsequent gift cards may take up to 14 days to receive. 
How does Rewarded Play compare to Mistplay?
Rewarded Play and Mistplay both let you play different games within the app to earn money. However, Rewarded Play has a better gift card selection, though Mistplay does offer the option to cash out with PayPal as well.
Game On With Rewarded Play
Dealing with stress can be easier when you slip away from reality into a game that challenges you or at least takes your mind off your situation. With Rewarded Play, you can win real money for your gameplay to use however you want.
We hope this Rewarded Play review has helped you to see that playing games for money is a legitimate thing. While it's hardly enough to buy a to-go meal these days, the funds you receive for playing games can help you add a few more dollars to your budget.
With so many apps that reward you for gaming, it's easy to get paid more for your free time. How will you use your Rewarded Play gift cards?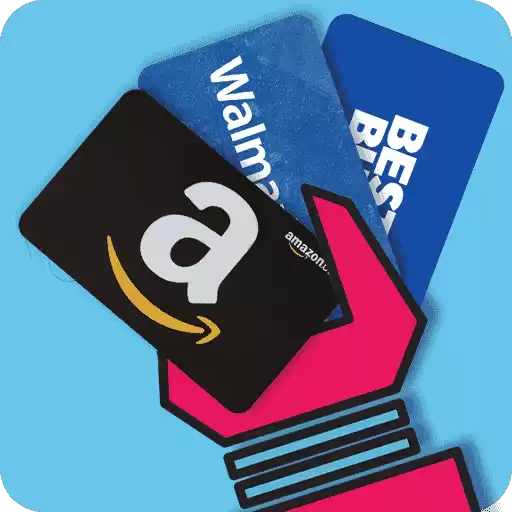 Earn up to $100 today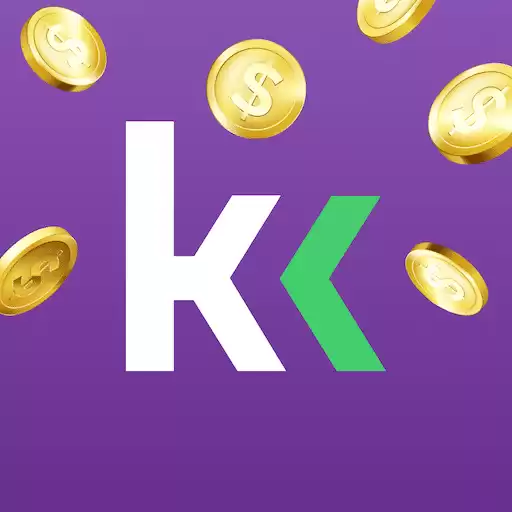 KashKick
Trusted by 2M+ users like you
This site pays you cash to play mobile games, save money, take surveys, and see offers — make $100 today. Over 2 million users agree that KashKick is a fresh and lucrative way to earn money and get paid directly to your PayPal!
SIGN UP & START EARNING NOW