There are a few cash advance apps that work with Chime if you're struggling with unexpected expenses before payday.
This guide introduces the top cash advance apps for quick financial support. We cover everything from instant loan apps to flexible payday advances, all compatible with Chime.
With over a decade of experience in the financial technology sector, I've assisted countless individuals in navigating financial emergencies and I've personally tested these apps in real-life situations, ensuring they're effective and trustworthy.
9 Cash Advance Apps that Work with Chime
If you're a Chime user, you're in luck: a variety of cash advance apps are at your disposal, ready to support you in times of financial need.
These user-friendly cash advance applications are readily available for free on both the App Store and Google Play Store. I recommend exploring the descriptions of each app to find the one that seamlessly aligns with your financial needs during emergencies.
Are you eager to discover which cash advance apps are compatible with Chime? Let's dive in and explore your options!
Dave is a cash advance app that works with Chime. Linking Dave with a Chime account is easy, just open Dave's app settings and go to "Linked Banks and Cards", tap on Change, search for Chime and connect.
Dave's ExtraCash feature allows users to get cash advances of up to $500. Cash advances with Dave come with zero fees and no interest. Dave won't do a credit check on you but does help you build your credit by offering you up to $500 in cash advance funds. Over seven million members bank with Dave. For as low as $1 per month, you can become a Dave member as well.
Get up to $500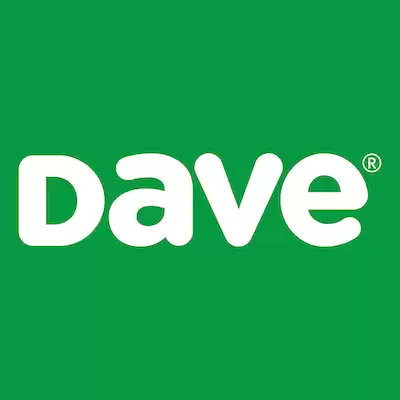 Dave
Meet the banking app on a mission to build products that level the financial playing field
Get paid up to 2 days early, earn cash back with Dave Rewards, and get up to $500 with ExtraCash™ without paying interest or late fees
Join millions of members building a better financial future
Open Account
Dave Review
Linking your Empower and Chime accounts is easy. Scroll down the home page to your accounts section and click the "+" icon in the upper right-hand corner. You can also use the search feature to find Chime and link your existing account.
Empower lets Chime members advance up to $250 without a single application or late fee. Interest payments are zero with no credit checks or credit risk. Empower will debit your account as soon as you receive your next direct deposit, but you can also use the AutoSave feature to automatically set aside money each week. This can help you avoid having to call on cash advances as often. When your free 14-day trial of Empower is up, you only have to pay $8 per month to continue using its services.
Best cash management account
Empower
Get a no-fee and interest-free cash advance of up to $250
Use AutoSave to automatically set money aside every week
Costs $8 per month after a 14-day free trial
Open Account
To sync Klover and Chime, simply head to your "Profile" and choose "Bank." Remove any banks you have there and replace them with Chime.
Apps like Klover use Plaid to log into your Chime account, so you don't have to worry about any security breaches in the process. You can also add a debit card to your account as well.
To get up to $200 in cash advance funds, you'll need to have at least three consistent direct deposits within the last two months. These deposits should come from the same employer and contain no gaps to qualify.
Get up to $200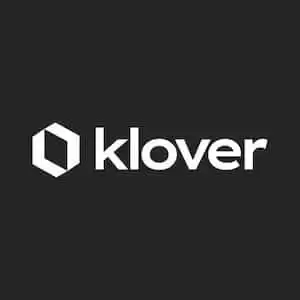 Klover
Sign up in seconds. Just enter your name, email and phone to get started
Connect your account. Link your bank, so they know where to send your money
Access your cash. Get a Klover advance –– up to $200 –– with no credit check
Open Account
If you liked the sound of 0% APR cash advances, give MoneyLion a look. You can get up to $250 with Instacash when you apply and link your Chime account. There's no credit check required and no monthly fees to budget for.
MoneyLion also lets you get paid up to two days early with RoarMoney. If you're looking for one place to invest, earn, borrow, and save, MoneyLion is the app that allows you to do all that while still qualifying for a cash advance.
Get up to $250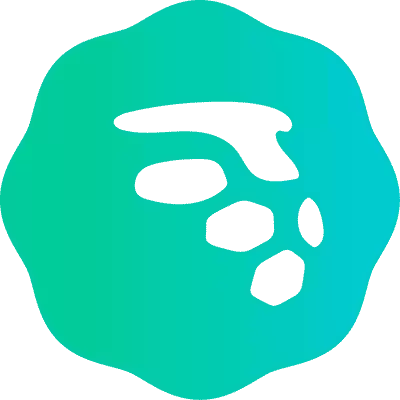 To link your Chime account to Albert, navigate to the "Overview" tab and click the "+" sign. Select Chime or search for it to select it. Once you enter your account credentials, your Albert and Chime accounts are synced.
Albert offers you up to $250 in cash advance funds without the need for a credit check. You won't pay any late fees or interest either. You can request up to three cash advances per pay period. You can get your money instantly for a small fee, or wait two to three business days to get it for free. Albert offers a free 30-day trial that translates to $8 per month after that.
To link your Branch and Chime accounts, you'll need to deposit your money directly into your Branch Wallet. Choose the "Settings" tab, click "Payment Methods," and at the bottom, you'll be able to add a new bank or credit card. Choose Chime to link your accounts.
Branch offers you a mobile digital wallet that allows you to manage your cash flow from your smartphone. You can request an advance of up to $500 with Branch if you're a Chime customer.
As we mentioned, you can overdraft your Chime account by up to $200 without paying a single overdraft fee. There are no monthly fees associated with this service, and no minimum balance is required to open the account. Plus, you can get paid up to two days early with Chime SpotMe.
Linking your Cleo and Chime accounts is easy. Tell Cleo you want to "withdraw $amount." It will take up to four business days to transfer your funds. Then, say "wallet" to Cleo and hit the "View" or "Manage Your Wallet" button. Once you choose "Update Bank," you can link Chime to Cleo with Plaid. However, if you have an account linked to Cleo Wallet, you can link to your Cleo account directly.
Subscribe to Cleo Plus to have access to a $100 cash advance. You'll pay $5.99 per month for the privilege, but you also get zero interest and the chance to pick your repayment date. You'll have to choose between three and 28 days, but this can give you time to recoup if necessary. Cleo also gives you access to a digital wallet, a weekly quiz to earn cash rewards, and budgeting tools to help you stay on track.
Not all Chime members will qualify for an Earnin account. This partnership is still in its early stages, but the companies are coming along as time goes on. You'll need to choose "Allow Transactions" on your Chime settings to give Earnin access to send Cash Outs to your Chime account. Once you connect Chime, however, Earnin will call your employer to verify your work hours and set you up for a corresponding cash advance. When you get paid, Earnin will debit your account to pay the advance back.
The most you can request in cash advance funds with Earnin is $100 per day or up to $500 per paycheck. However, you won't pay any hidden fees or interest. Though the Earnin app is free to download, they base their subscription service on a unique model. You pay what you think the service is worth, including nothing.
Related: Apps Like Earnin: Get up to $250 in Seconds
What is a Cash Advance
A cash advance allows you to withdraw cash against your credit limit on a credit card. You can obtain a cash advance through your bank, at an ATM, or over the phone in some cases. Most of the time, credit card companies will charge you for the convenience of having to provide these funds on a timely basis. That's why they're best used for emergencies, when the benefits far outweigh the risks. After all, a cash advance comes with a high APR and other administrative fees as well.
You can also request a cash advance through several apps that work with Chime. These apps don't come with the same high interest rates you'd find on payday loans and cash advances through your credit card. In fact, most of them offer 0% interest with fewer fees. However, you should be aware that these cash advance apps that work with Chime will debit your account for the advance as soon as you receive a qualifying direct deposit.
When Should You Borrow Money
Cash advances sound great when you think about getting money ahead of time to cover your expenses. You can borrow money without directly affecting your credit score. In fact, you may appreciate them best if you're trying to pay for rent or utilities since these are non-negotiable in most cases. However, you should be aware of the best uses of these types of financial products so you can stay on track with your budget and money goals.
For example, the savviest bankers know that cash advances are best used only when you absolutely have no other choice. While cash advances can certainly be easier to obtain than a personal or payday loan, that doesn't make them the best choice out there. In fact, you may be better off using your rainy day savings to pay for unexpected expenses than requesting a cash advance.
When setting up your finances, it's best to have a savings plan as well as a budgeting plan. This can help you save for instances where you need money, fast. Overextending yourself financially can be a bad habit to get into as well. Keep track of your funds with a close eye to ensure you've got what you need to make ends meet.
Other Apps that Offer Early Direct Deposit
If you're not sure about the cash advance apps we've listed above, check out these alternative apps that allow you early direct deposit:
Axos Bank: With 0% APY and no minimum deposit amount, what's not to love about Axos Bank?
Fifth Third Bank: Get fraud protection and more with a Fifth Third Bank account. Plus, there are no monthly fees to worry about either. They also offer a $200 bonus through here for new members.
Varo: This online bank offers cash advances up to $100, but you'll have to hold your account for at least 30 days to qualify and pay the money back within 30 days as well.
LendingClub Bank: Members can earn up to 0.15% APY with a LendingClub Bank account.
Freedom First: Choose from three different types of checking accounts with Freedom First. You can also participate in money market accounts with this credit union.
Current: There's no minimum deposit amount required for a Current account, which can help you gain access to free overdrafts up to $200 if you go a bit over budget.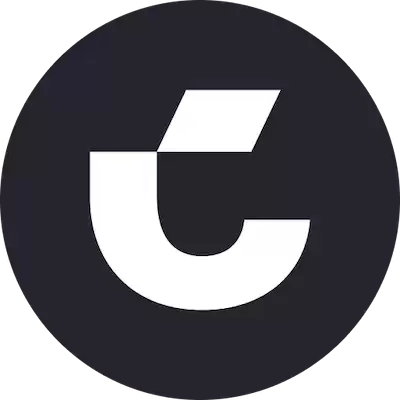 Current
Current is a mobile banking app with a Visa debit card that lets you build your credit, gets you paid up to two days faster with direct deposit and gives you free overdraft up to $200 with no hidden fees. Earn up to 15x points on purchases that are redeemable for cash back, 55,000 fee-free in-network ATMs, and instant gas hold refunds.
Open Account
In most cases, you can get paid up to two days earlier with these apps. That can help out a lot when you need to make a payment deadline.
FAQs
How does a cash advance work?
A cash advance allows you to access available credit within your limit. However, most cash advances come with high fees and a high APR that discourage frequent use. Many credit card companies set rigorous repayment terms for your cash advance. 
Do you have to pay a cash advance back?
Yes, you'll have to pay your cash advance back if you borrow it from your credit limit. With that said, the cash advance apps on our list typically take your advance out of your next direct deposit in repayment. You're not necessarily paying back those funds but debiting them from your account in advance. Hence the name cash advance. 
How much does it cost to get a cash advance? 
When you use cash advance apps like the ones above, a cash advance will only cost you what you request. You won't have to pay any additional fees, depending on which app you choose. 
Can a cash advance negatively impact my credit score?
Cash advances don't directly negatively impact your credit score. Keep in mind, however, that any cash advances you do get with your credit card will raise your balance accordingly. This can tip the balance when it comes to credit utilization so be aware of this before you request one. 
Advance Your Finances with Cash Advance Apps
We hope you've found this article on cash advance apps useful in figuring out how you can pay for emergency expenses. Cash advances shouldn't necessarily be your first go-to when it comes to covering expenses that pop up unexpectedly, but they can help out when you're down and out.
Knowing what terms and conditions you have access to can help you make the best choice if you do need a cash advance. With the cash advance apps above, you won't have to pay the penalty for a cash advance like you would with a credit card company. Cash advances are just one more way you can set up a safety net for your financial future.
Get Out of $30,000 or More of Credit Card Debt