Are you wondering about how to get started with penny stocks?
If so, you're in for a treat. Today, I'll share with you some more information about penny stocks & how to get started.
If you turn to any investment news channel you'll frequently see journalists talking about a stock few companies. There are the Apples, the Google's and of late, the Teslas of the trading and investing world.
You hardly ever hear them talk about penny stocks. Penny stocks, it seems, are the black sheep of the trading and investing community; they are the errant uncle you dare not invite to Thanksgiving dinner; the son who drops out of medical school to pursue some mystical adventure in the Himalayas.
This leads to the obvious question: what are penny stocks? And why are they not discussed in the mainstream, as much? The short answer is the subject of this piece. Stick with it and you'll see why penny stocks are the ultimate equalizer among investors and traders, and why making them central to any trading or investing strategy is not only sound but potentially lucrative.
---
Want Free Money?
Aspiration: Want to get spotted a $150 for free? Simply sign up for Aspiration, and the free banking app will give you cash for free, you just relax while it gives you $150 just for opening a new debit card. There's no catch. This bank account is legit and only takes two minutes to sign up for an account.
---
Pro tip:
 Surveys are quick, easy, and can pay you cash from the comfort of your home. No wonder they are so popular.
Survey Junkie
,
Branded Surveys
,
Swagbucks
, and
InboxDollars
are just a few of the best survey sites to make money.
What Are Penny Stocks?
In order to have a discussion about anything, you need a vocabulary; a way of defining and setting the limits of the discussion. In this regard, we can use the mainstream definition of penny stocks which is any security that trades on the stock market and which does so at a valuation equal or up to $5.
So, $5 sets the limit, and it's important too as you see. This threshold is the only one that creates the definitional standard for classification. This means, of course, that penny stocks come in all shapes and sizes subject to this rule. You can buy penny stocks by using investing apps or through brokerages. There are penny stocks in the pharmaceutical industry, the finance industry, healthcare, education, technology, oil, and gas; even space exploration has its fair share of companies that trade below $5.
Penny Stocks Offer Access
This $5 threshold is beneficial to the beginner day trader for one important reason: access. Let's face it, many beginners don't start out with windfall capital – few have more than say $10,000 in the bank with which to engage the markets. And even if the average day trader with $15,000 cash were to try and play the stock market at the higher, more mainstream levels, they probably wouldn't get very far.
If a trader were to get ambitious and say look at acquiring shares in Warren Buffett's company, they'd have to fork out around $290,500 for a single share. Two shares are essentially half a million dollars.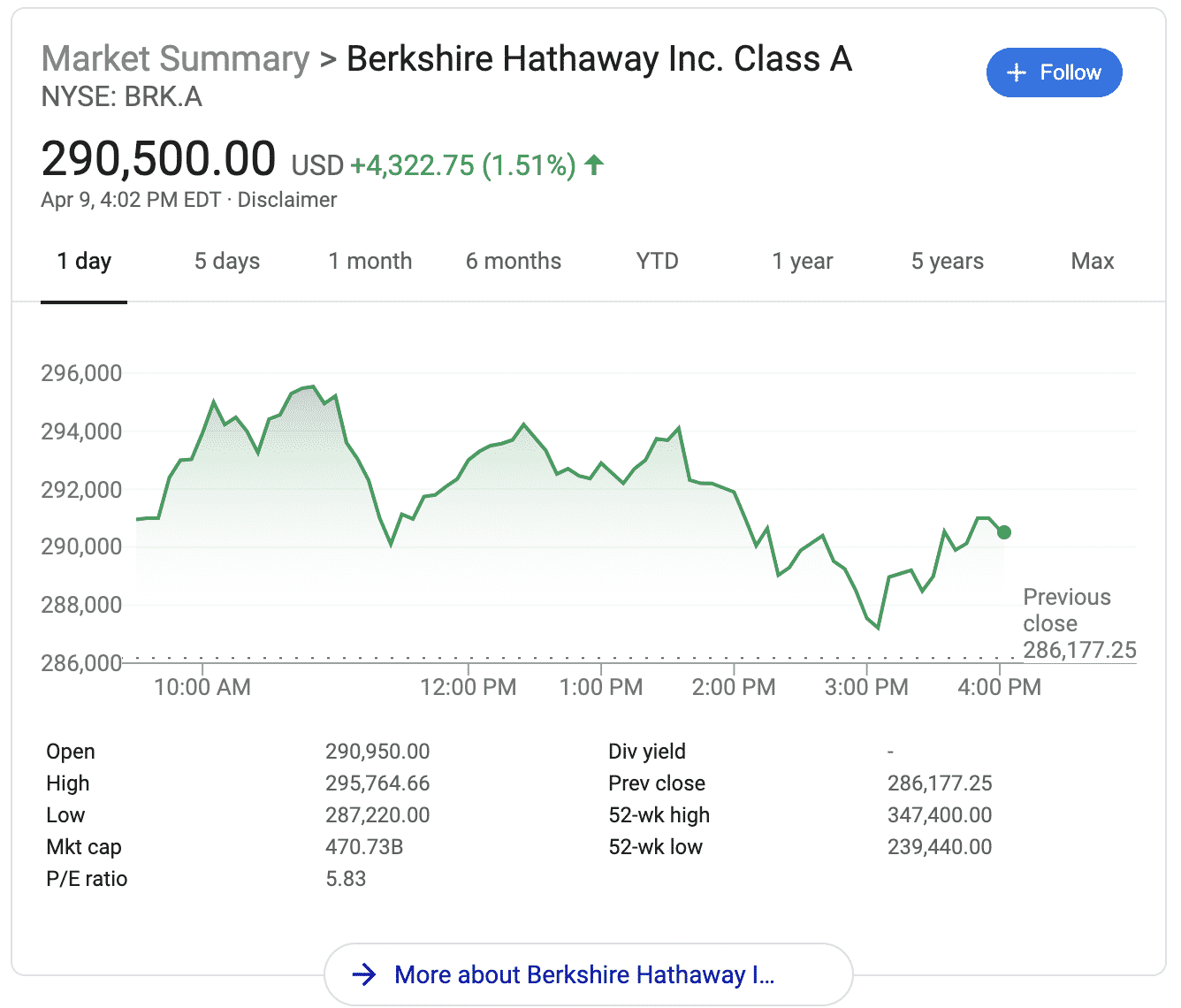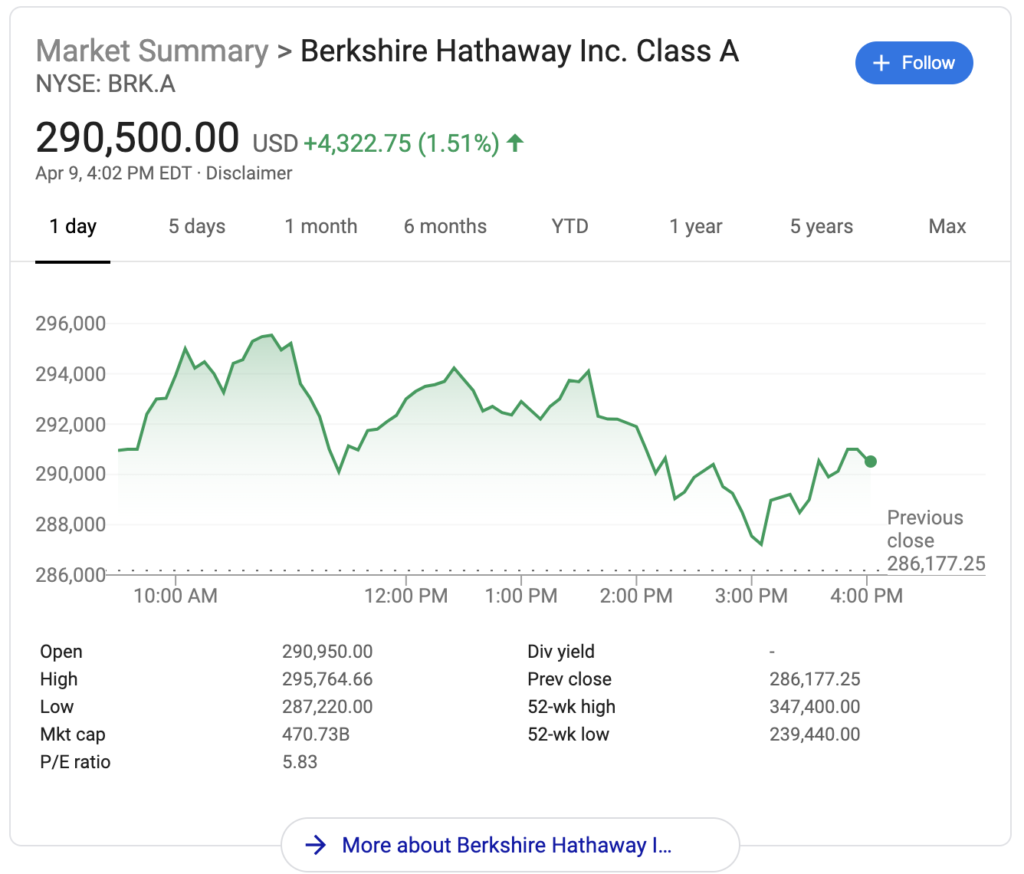 It doesn't take much to work out those mainstream companies that don't count as penny stocks are beyond the reach of the ordinary investor – they certainly are that way for the vast majority of day traders and this is why penny stocks are so important.
Why do people enjoy trading penny stocks? The inherent pricing structure for penny stocks means that day traders can stretch his or her capital further. If a stock is $5, then $500 will provide a trader with 100 shares; if that same stock is trading for $0.50, then that same $500 will provide a trader with 1000 shares; and if a stock is trading for $0.05, then that $500 will provide a trader with 10,000 shares. There's a regressive beauty to penny stocks that people in the mainstream don't like to talk about – it's quite obvious just looking at those numbers just illustrated.
Of course, day trading penny stocks is all about profits, and the common argument against penny stocks is that they are risky. What trading or investing instrument isn't? Right now as this piece is written, some investor in a blue-chip stock somewhere has is picking up the pieces because the stock they promised would be timeless in value has tanked. Investors in Kodak understand this painful truth: all stocks are risky. Penny stocks are no different from most investments; the money you put in them can multiply in value, or it can decrease in value based on the movement of the penny stock.
By any objective measure, then, the question "what are penny stocks?" can best be answered by stating the reality that they are no better instruments for day traders to access the profitable world of day trading or indeed, investing.
A great source of information on buying penny stocks are the various penny stock newsletter services that provide key updates and trading alerts on these small companies. Investment newsletter services can deliver penny stock alerts to traders and provide market news updates through blog posts reporting news on OTC stocks, SMS texts, and newsletter emails.
Bonus: Get a Free Stock
At a glance
Go
Robinhood
Offer: Get a free stock worth up to $200

Robinhood has commission-free investing, and tools to help shape your financial future. Sign up and get your first stock worth up to $200, free.



OPEN ROBINHOOD ACCOUNT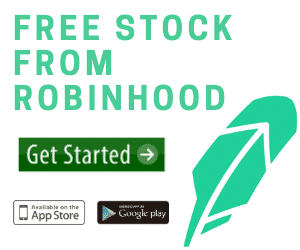 Yup, it's true! There are several companies out there that will give you free money to invest in stocks. My favorite offer currently is:
Robinhood: This is a free investing app for your phone. I really mean free all around – free to join and they don't charge any fees to buy or sell stock. You can get a share of stock like Apple, Ford, or Sprint for free when you join through this link.

The value of the free share may be anywhere between $2.50 and $200 and fluctuates based on market movements. You've got nothing to lose. I told you this was easy! Sign up through here.
Where to invest $500 right now
| Logo | Description | go |
| --- | --- | --- |
| | Fundrise is a very easy-to-use app that allows individuals to access crowd-funded real estate investing. This option is best for users who want to make money consistently and let their money make them money. | |
| | Want to know which stock to buy next? Check out The Motley Fool advisor program and you can get recommended stock picks before the next market close. | |
| | SoFi Automated Investing's range of low-cost ETFs and free management make it an attractive option for cost-conscious investors. | |