Most of us associate overdrafting our accounts with charging more to our debit card than we have in our account. Did you know it's possible to overdraft your account at an ATM?
Not all banks will let you overdraft by pulling more money out of your account through an ATM than you have, but some do. That doesn't mean you'll avoid the consequences of overdrawing your account, from immediate overdraft fees to penalties for not bringing your account balance back to $0 or more.
Many banks charge about $35 per overdraft, though some don't even list overdrafts on their fees list. However, the U.S. Consumer Financial Protection Bureau found that in 2019 alone, banks raked in over $19 billion from overdraft fees alone!
There are times in life when you may need to overdraft your account through an ATM. As much as you can do to avoid those situations, it's good to know the possibility is there in case you need it.
Are you ready to learn more about ATMs that let you overdraft? Let's get started!
Overdraft Fees on ATM Withdrawals
If you've ever asked yourself, "What is an overdraft fee and why do banks charge me if I don't even have enough to cover my expenses?" you're not alone. Banks tack on overdraft fees when you charge more to your account than your balance as a way to deter you from doing so.
Good financial behavior dictates that you live within your means and only spend what you have, not what you don't have. At the same time, there are certain circumstances you may run into where you need that extra bit of money to make ends meet.
As we mentioned, most banks will penalize you around $35 for each charge that overdraws your account, no matter how big or small the overdraft is. However, the overdraft rate and terms vary from one bank to the next.
Recently, many of the best national banks and even the best digital banks have lifted their fees for overdrafts. For example, Chase doesn't charge overdraft fees if you overdraw your account by less than $50.
Because you're charged a single overdraft fee each time you overdraw your account, it can be smart to take out as much as you think you'll need the first time. Banks can charge you up to five overdrafts in one day, which is almost $200 in overdraft fees.
The key to overdrawing your account if you absolutely have to is minimizing the penalty fees and paying back the balance as soon as you can. Most banks will offer an extended grace period to give you time to fill the gap.
Overdraft Protection
Despite relaxing their policies on overdrafting your account, most banks will require that you opt-in to overdraft protection services if you want to overdraft via an ATM. Opting in signals to the bank that you allow them, at their discretion, to approve overdrafts to your account without an immediate denial.
Before 2010, banks were able to charge customers overdraft fees for ATM withdrawals that went over the amount in the account. Now, customers have to consent to this type of overdraft protection before banks can slap them with the overdraft fee.
Should you try to overdraft your account via an ATM without overdraft protection, your request will be automatically denied. That is unless the bank's terms and service included opting in for overdraft protection when you opened your account with them.
Many consumers who utilize overdraft protection think of it as a short-term loan that comes with high fees. When time is of the essence and you need that extra cash now, it's easier to simply overdraw your account than seek out a personal loan, payday loan, or another form of obtaining money via an application process.
23 Bank ATMs That Let You Overdraft
Many of the most popular national banks will allow you to overdraft your account at an ATM, depending on what permissions you set up. Here's a list of the bank ATMs that let you overdraft:
Academy Bank
BBVA Compass
BMO Harris Bank
Charles Schwab
Citibank
Citizens Bank
Fifth Third Bank
HSBC
KeyBank
M&T Bank
PNC Bank
Regions Bank
Santander Bank
TD Bank
Truist Bank
Union Bank
USAA
Woodforest National Bank
Most of these banks, and even some of the best neobanks, will use the same nationwide ATM networks. Find ATM locations within your financial institution's network to overdraw your account in case of an emergency.
Daily ATM Overdraft Limits
Rather than name a specific amount that you can overdraft, most banks limit how many times you can overdraft your account, whether it's through an ATM or not. This is just one more way they attempt to deter you from incurring more overdraft charges than you can reasonably recover from.
However, your ability to overdraft your account depends on your account standing, in addition to what overdraft coverage you've opted for. For example, if you've just become a new account holder or have a low credit score, banks will limit how much you can overdraft.
Should you be new to a bank or have a lower credit score, you'll likely only be able to overdraw your account by $100-$300 per day. Those with higher credit scores can overdraft up to $1,000 in some cases, though banks hardly encourage this practice.
While you can inquire with your bank as to how much you can overdraw your account, it's not always a good habit to get into. You're more or less telling the bank that you'll be spending more than you have and expect them to pay the difference.
At the same time, banks do make quite a bit—billions per year, as you saw—in overdraft fees. They may be happy to tell you how you can add to their revenue by overdrawing your account.
How to Use ATMs That Let You Overdraft
The best bank accounts will let you opt into overdraft protection, or opt you in automatically. Here's how you can use an ATM to overdraft if you've got the right permissions in place:
Review your overdraft coverage and protection before you visit an ATM. Know what you're getting yourself into before you start.
Find a nearby ATM in your bank's network and request the amount you need that exceeds your available balance.
Should you be prompted to verify you want to overdraft, review and accept the terms if you agree to them. Upon verification and bank approval, the ATM will dispense cash.
Keep your receipt to see how much you withdrew as well as what fees you incurred.
As soon as you can, deposit enough money into your account to bring it back to a positive balance. If you can reverse the overdraft by adding more money in a short amount of time, you may not pay any overdraft fees at all.
Though we often associate overdrafts with mistakes, there are ways you can use the spending power of an overdraft. As long as you've got a plan in place to pay back that overdraft balance, you should come out of it without too much loss.
How to Avoid ATM Overdraft Fees
If you want to learn how to avoid bank fees, taking on a new financial mindset might be the trick. Though life certainly has its twists and turns, it's best to avoid ATM overdraft fees if you can by developing good financial habits.
Here are a few tips you can use to avoid ATM overdraft fees and financial penalties in general:
Know your overdraft terms and corresponding rates. Sign up for those services that reduce your costs in case of emergencies.
Set up an emergency fund. Dipping into that fund can help you when times get tough, and when you've recovered, you can replace that money to build your emergency fund back up.
Link your checking and savings accounts to have your bank automatically cover any overdrafts with your savings. Be careful, however, as these automatic transfers can incur charges of their own.
Establish a budget for yourself and stick to it. Living within your means can be difficult, but it's the best way to ensure you avoid costly overdraft fees.
Track your spending and account for charges that haven't yet gone through. They may be pending at the moment but they will lower your balance at some point.
Set up notifications that alert you when you have a low balance. This way you can be proactive in adding money, reducing your spending, or transferring some money from savings to cover the difference.
Consider a low-interest credit card. While credit cards won't incur overdraft fees if you borrow below your limit, they do come with interest payments if you don't pay off your balance.
Using cash advance apps that work with Varo or cash advance apps that work with Chime can also help you in a pinch. It's much easier (and sometimes cheaper) to pay for a $200 cash advance than overdraft your account and incur penalties.
Overdrafting Cash Advance App Debit Cards at ATMs
Cash advance apps like Albert can help make ends meet, especially when times are tough. If you need to get paid today and want to avoid ATM overdraft fees, check out our Albert app review to learn more.
However, even though the best instant money apps can spot you money between paychecks, you cannot overdraft these types of debit cards at an ATM. For example, Albert doesn't allow you to overdraft your account but instead offers a cash advance option.
Rather than attempting to overdraft your cash advance app debit card, you should see if you can qualify for a greater cash advance. However, even the best cash advance apps will require you to pay back your first advance before you can request another one.
You can also obtain a cash advance from apps like Dave, Current, and Chime with little to no fees. These apps offer early access to your paycheck and no-fee overdrafts as well.
FAQs
Will ATM overdrafts affect my credit score? 
ATM overdrafts themselves do not affect your credit score. These charges do not immediately fall under any factor that influences your credit score. 

However, if you take too long to repay your overdraft fees, banks can penalize you and negatively affect your credit score. They may even close your account and come after you for the money you owe. 

Overdrafting with your credit card is more likely to negatively impact your credit score than using your debit card or an ATM. 
Which banks let you overdraft at their ATMs?
Many national banks let you overdraft at their ATMs as long as you've enrolled in overdraft protection. If you haven't enrolled or opted in, your requests will likely be denied automatically. 
How can I avoid ATM overdraft fees?
You can avoid ATM overdraft fees if you repay your negative balance within 24 hours of incurring the charge. Look into the grace period criteria for your particular banking partner for more information. 
Overdraft with a Repayment Plan in Mind
Wouldn't it be nice if we all had unlimited money we could withdraw from the ATM to buy whatever we wanted? While that's still a fantasy compared to how the real world works, some banks do let you overdraft your account via an ATM in case of an emergency.
While overdrawing your account is not an ideal scenario and can be a sign of poor financial habits, sometimes the circumstances call for it. In these cases, it pays to know how you can pay less for obtaining the money you didn't have at the time.
We hope this article has helped you to understand how you can use overdraft policies to overdraft at ATMs without incurring too many fees. Use this knowledge the next time you're in a pinch and you could get away with overdrafting without losing a penny.
Earn $200 bonus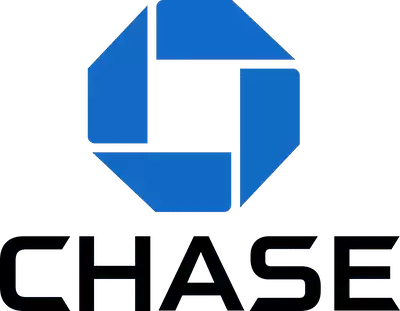 Chase Total Checking®
Secure a $200 bonus in a mere 15 business days when you establish your direct deposit within 90 days. Dive into unparalleled convenience with access to over 15,000 ATMs, 4,700+ branches nationwide, intuitive online banking, and a top-rated app. Offer expires 10/18/2023, so act fast!
Redeem your $200 here