| | | |
| --- | --- | --- |
| | | |
| | | |
| | | |
| Initial investment of at least $10 is placed within 30 days* | Spend $1,000 in the first 60 days to get your bonus* | Receive a qualifying direct deposit and use your new debit card* |
| | | |
Get $10 Free
Initial investment of at least $10 is placed within 30 days*
Get $150 Free
Spend $1,000 in the first 60 days to get your bonus*
Get $150 Free
Receive a qualifying direct deposit and use your new debit card*
Did you know you can get paid to be healthy with the Achievement app? If you are looking for a quality app that allows you to walk for money then you should look into using the Achievement app.
The Achievement app claims they think making healthy decisions should be fun and rewarding. That's why they built Achievement, to help you reach your health goals and help others along the way, too.
I've been using apps that pay you to be healthy and fit (like Sweatcoin) for weeks now and here's my take in this Achievement app review.




My Millennial Guide's Rating: 4/5

QUICK FACTS
Points: Earn points for healthy actions
Payouts: For every 10,000 points, you earn $10
Promotion: You can earn 10 points just signing up



GET STARTED
Achievement FAQ: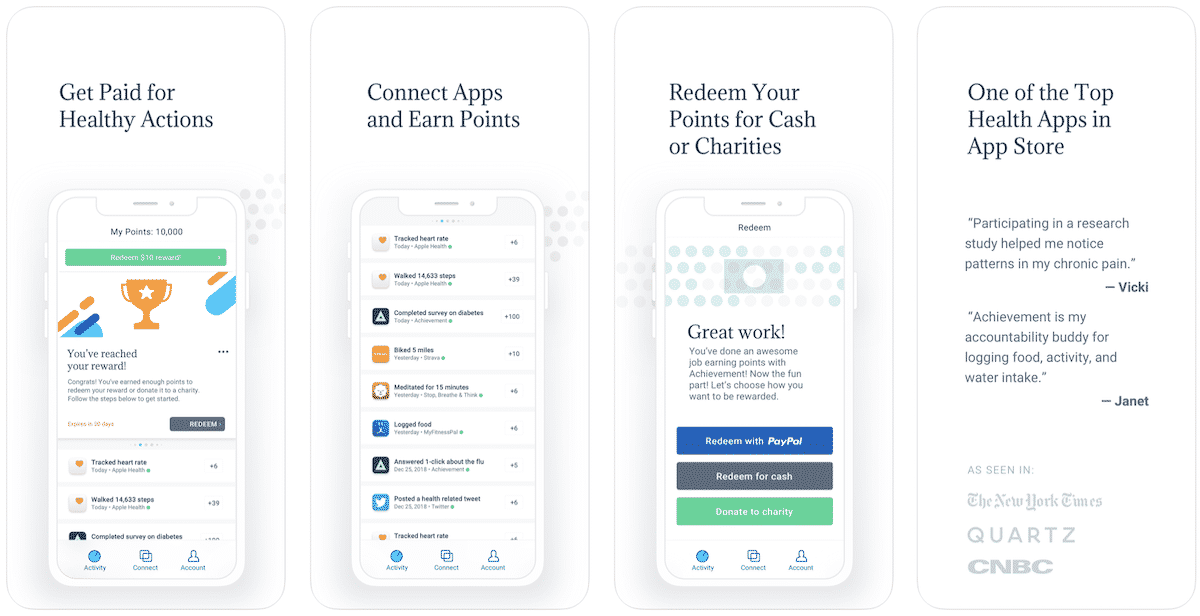 How Does Achievement Work?
The health app Achievement gives you points for healthy actions like walking, tracking your food, or taking health surveys. You earn points that can be redeemed for cash or Amazon Gift Cards. If you love Amazon gift cards like me, you can read my article on ways you can get amazon gift cards for free.

Back to Achievement and how it works… for every 10,000 points, you earn $10 and there is no limit on your earnings. It connects to your phone and fitness apps you may have like your Fitbit, Apple Watch, or MyFitnessPal.
You can earn 10 points just for signing up with Achievement and connecting to an app. Once signed up you can connect to your Achievement dashboard on your phone to view your rewards and they also allow you to check for offers on the My Achievement dashboard online.
How Many Apps Can Achievement Connect Too?
In total there are 27 apps (The Achievement website says 40+ but I only counted 27 in the Apps pages) you can sync your Achievement app in order to earn more points.
These are not obscure apps either, they include very popular and well-developed applications so most people can get connected.
These applications include the UnderArmour Fitness suite, Garmin Connect, Jawbone, Fitbit, Apple Health, Foursquare, Twitter, and so much more!
Achievement App Referral
Once you do become a member, you can refer your friends and earn bonus points. For every new friend that signs up you get 100 points. So if you refer 10 friends that's $1 right there!
My Honest Review: Is Achievement Legit and Worth it?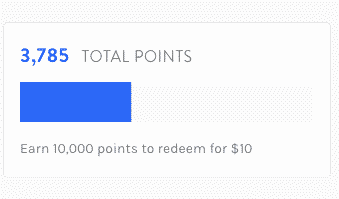 I've had the app on my phone for a few weeks now and after checking I am only at 3,785 points.
I should preface that I may not be the most active person, so your mileage may vary. I am active in that I lift on a daily basis, but I'm not going hiking every other weekend.
I should note, that I added the achievement app on my list of ways to get free money, and received 200 points from others joining using my referral link. So I really should organically be at around 3,500 points.
If you love being outdoors, running or cycling, I imagine you could make $10 fast in a short amount of time. What I love about this app is that it gives me the motivation to get up in the morning and be active.
Do you need help for more motivation to lose weight? Then I would consider looking into the Achievement App.
If you wanted another honest review, here is someone who posted a video on Youtube who tried to gain the max amount of points with the Achievement App:
Bottom Line
You won't get rich by any means by installing this app on your phone. It takes a while to make some money, however, it's pretty passive and you can just go about your normal day and the points will accumulate. So if you were to install it today, you would probably have $10 sometime in the next few weeks just by going about your day as normal.
Many of you have come here by searching "how to make money with Achievement."
Well, the fact is you can't make much with Achievement other than a few bucks every few weeks/months. I'm basing this on my knowledge of other money-making apps. But if you wanted to try something else other than Achievement, consider could consider using game apps that pay real money so you can earn free PayPal money.
Good luck!
Get up to $250 today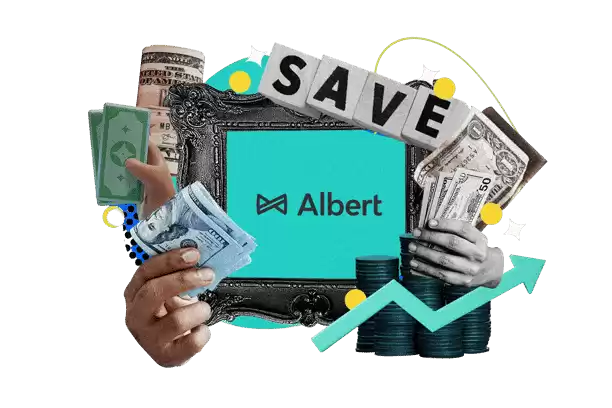 Albert
Get spotted up to $250 without fees
Join 10+ million people using the finance super app
Banking with instant discounts on gas, food delivery, groceries and more
Start investing, saving, and budgeting for free
JOIN ALBERT NOW