Want a way to workout or just walk and earn some money? Sweatcoin has risen to the top of the App Store for helping users get something more than just a glow for taking those daily steps.
I thought to myself, Sweatcoin is a scam, right?
This Sweatcoin app claims to you to do something as simple as walking can't be legit, can it?
Sweatcoin Review 2020
I decided to download the Sweatcoin app and do an honest Sweatcoin review and see if you can actually make money by walking or working out.
What is Sweatcoin?
Want free money?
Aspiration: Want to get spotted a $100 for free? Simply sign up for Aspiration, and the free banking app will give you cash for free, you just relax while it gives you $100 just for opening a new debit card. There's no catch, just use your card to make at least $1,000 in cumulative transactions within 60 days of opening an account. This bank account is legit and only takes two minutes to sign up for an account.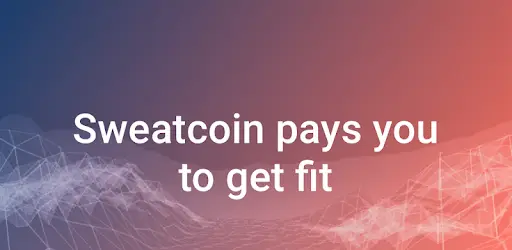 Sweatcoin is a digital currency (cryptocurrency) that you earn by walking or running. Sweatcoin will track & verify your outdoor steps and fitness activities using your iPhone or Android phones accelerometers and GPS location. Those steps get converted into their digital currency — Sweatcoins.
1,000 Outdoor steps = 0.95 sweatcoins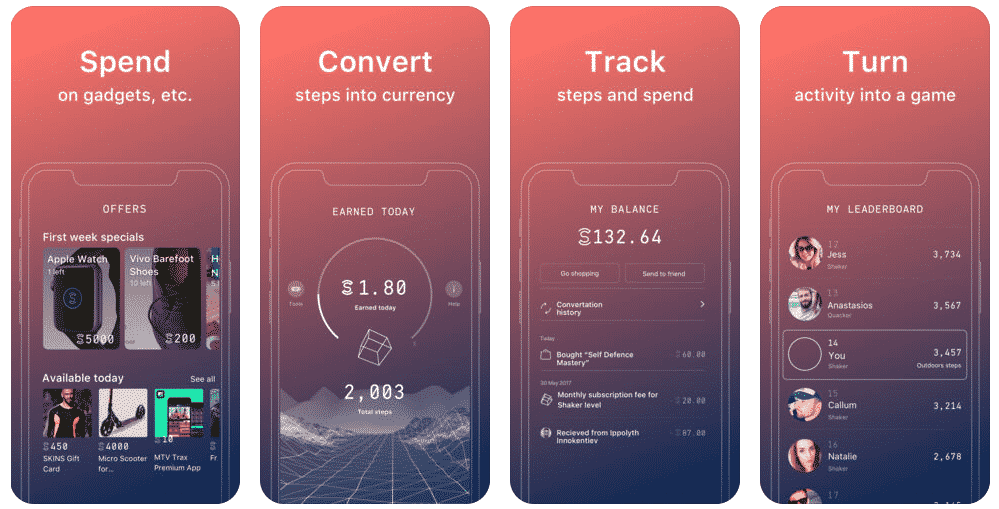 Is Sweatcoin a Scam?
You will be glad to know that Sweatcoin is not a scam.
You will get paid to walk and be fit.
However, you should not expect to get rich with just solely using the Sweatcoin app. You will be able to make money, but you won't make unrealistic amounts of money but it is a great way to make passive income.
After downloading Sweatcoin on your phone; it tracks your outdoor steps throughout the day and rewards you with about 1 SWC (1 Sweatcoin) per 1,000 steps you make.
What can I get for Sweatcoins?
These coins can be redeemed for goods, services & experiences ranging from anti-gravity yoga classes to electronics, magazines, healthy energy drinks, music downloads, watches, running shoes, electronics, and much much more.
You can even combine your Sweatcoins with your friends and get an iPhone 8, Fitbit, or any items on the offers page.
How Much Have I Made With Sweatcoin?
How much you can make with Sweatcoin really is dependent on how active you are on a daily basis. The more active you are, the more you are able to make with Sweatcoin. I had the Sweatcoin app for two weeks and I have made a few bucks thus far. Not anything extravagent, but you can get 5 sweatcoins from referring your friends. And it adds up.
Is Sweatcoin Legit?
I think it is, Sweatcoin is certainly worth it! Free app that PAYS YOU to walk or get fit, what's not to love?
Sweatcoin Reviews
Techcrunch:
"Sweatcoin has risen to the top of the App Store for helping folks get something more than just a glow for taking those daily steps"
Forbes
: "New UK health app Sweatcoin launched in the Apple app store this week and has been an instant hit"
Daily Mail:
"The app that PAYS you to get fit: Sweatcoin rewards people for the number of steps they make every day"
The Telegram:
"If ever you've needed an incentive to exercise, a new app could give you a much-needed boost to get active."
Sweatcoin Promotional Bonus
---
Games that pay you to play. Yes, we're serious.
These 3 apps will pay you to play games on your mobile device:
Mistplay (Android) - If you have an android device, you can download this app and start getting cash rewards for playing new games.
Solitaire Cube (iOS) - Earning money by playing games on your phone sounds like a dream. But this app really pays you for playing solitaire with cash rewards.
Lucktastic (Android) - This free app offers the same daily scratch-off cards that you find at your local convenience store — but here you can play for free and win real money.
---
If you are looking for a Sweatcoin bonus, you can sign up through this link to get a registration bonus: https://sweatco.in/i/signupbonus
Is Sweatcoin available for both the Apple App Store and Google Play?
Yes, you can get Sweatcoin if you have an Android phone or Apple iPhone.
Want free money?
Robinhood is a free investing app for your phone. I really mean free all around – free to join and they don't charge any fees to buy or sell the stock. You can get a share of stock like Apple, Ford, or Sprint for free when you join through this link. The value of the free share may be anywhere between $2.50 and $200 and fluctuates based on market movements. You've got nothing to lose.