Are you wondering if you can get cash back at Walmart? The short answer is yes!
Getting cash back from Walmart is one of my favorite things to do. Shopping at Walmart is great — with low prices on anything, I need including groceries.
So what does a frugal person like me set out to do? Find more ways to save at Walmart!
To be exact, I wanted to find out the best cash back options at Walmart and Walmart.com besides using the Walmart Rewards app.
Let's dig in, but first, how much cash back can you get at Walmart?
How Much Cash Back Can You Get at Walmart?
So how much cash back can you get at Walmart?
If you spend around $1,000 per year at Walmart, then the average rewards credit card can get you back between $50-$100 in cash back.
But those are sucker numbers, I want to get unlimited cash back at Walmart.
That's why I stack different apps to get a ton of cash back plus using a rewards card to get cash back at Walmart.
I've listed here all the noteworthy apps that offer Walmart cash back. These are the most legit apps — that can help you get cash back from Walmart.
Best Ways to Earn Walmart Cash Back
Here is the ultimate list of the best ways to earn Walmart cash back.
1. Ibotta


Download the free Ibotta app to make money off your Walmart receipts. You can usually get $1 to $5 back on every grocery run. There is also a $10 welcome bonus for those who register for the first time.
With Ibotta, you can earn real cash back every time you shop online or in-store at Walmart. Simply check Ibotta before you shop in-store or online, travel, dine out, or make a purchase in your favorite apps, and you can get rewarded with cash back.
Ibotta works with leading brands and retailers, including Walmart, Best Buy, Lowe's, Safeway, eBay, and all major grocery stores, to help you save money without the hassle of traditional coupons, or promo codes.
2. Slide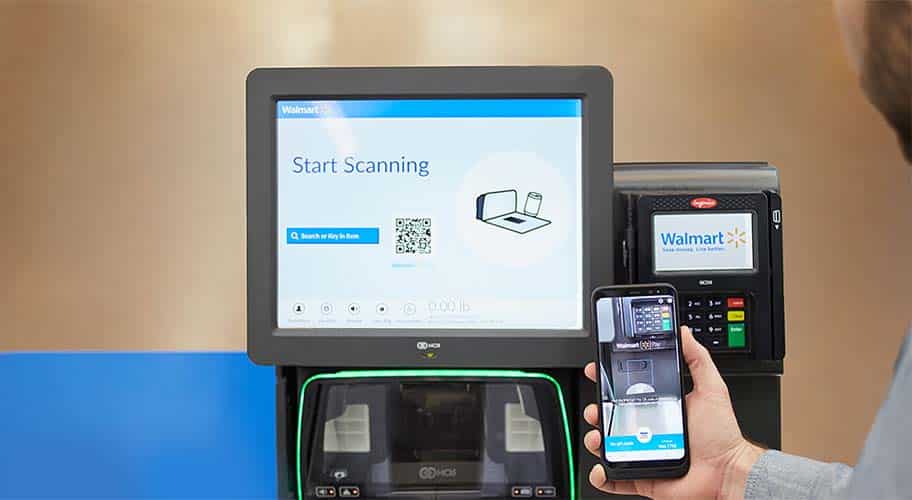 If you're like me then you already have Ibotta. But did you know that you can earn 4% cash back instantly at Walmart check out lines?
Meet Slide, it is a contactless way to pay in-store and online. It has no fees, no restrictions and offers unlimited 4% cash back, instantly.
Use Slide to pay when you're checking out at Walmart, then claim your 4% cash back and then use that receipt to earn cash back with Ibotta or other receipt scanning apps.
You can start earning up to 20% cash back on all of your purchases at Walmart from now on by doing so. Great Walmart hack!
3. Rakuten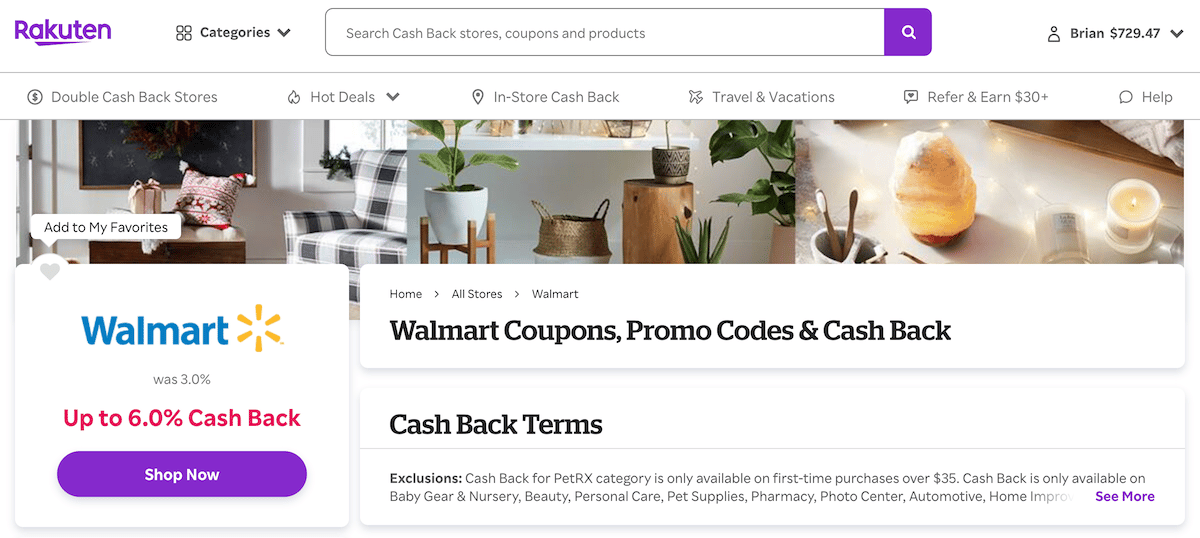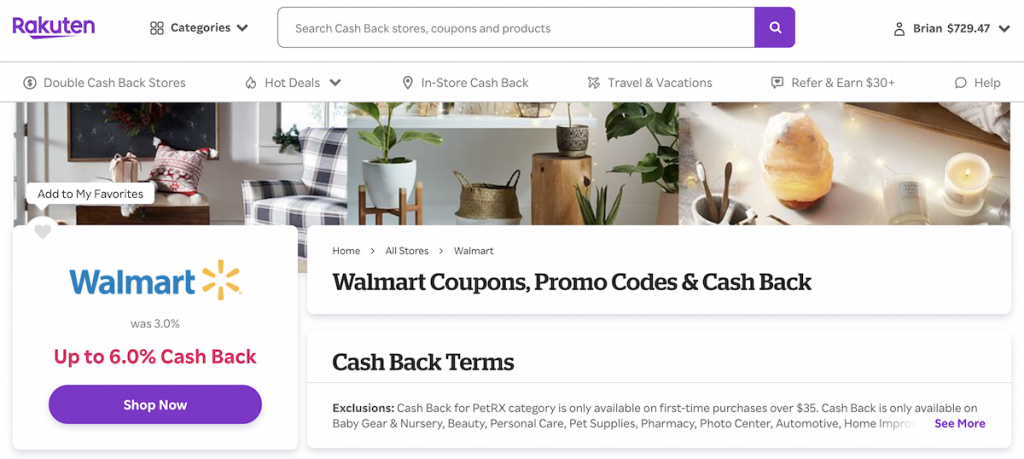 You'd be silly not to get cash-back for items you would have bought anyway at Walmart. You can do this by shopping online or in-store purchases with Rakuten. If you are looking to get up to 6% cash back and up to 40% off coupons at Walmart, then Rakuten is the way.
Plus, you can get cash back rewards at all of your favorite stores and enjoy unbeatable shopping deals and save with promo codes and coupons from Rakuten.
Save money and sign up for a free account – it's easy! Explore deals, shop at 2,500+ stores like Walmart and earn cash back when you buy. You'll also get a $10 welcome bonus for being a new member.
Pro-Tip: Click here to sign up for Rakuten and get $10 to start.
4. Capital One Rewards Card


If you use Walmart for your groceries and everyday shopping then you would benefit from a Capital One Walmart Rewards Card.
Those who have this card enjoy these benefits:
5% Cash Back: At Walmart.com, including pickup and delivery.
2% Cash Back: In Walmart stores, at restaurants and on travel.
1% Cash Back: Everywhere else Mastercard is accepted.
The current introductory offer is you can earn 5% cash back in Walmart stores for the first 12 months after approval when you use your Capital One Walmart Rewards Card with Walmart Pay – the quick and touch-free way to pay with your phone at Walmart.
You can redeem your rewards for cash, statement credit, gift cards or for travel. With no annual fee — any Walmart shopper should consider joining.
5. Swagbucks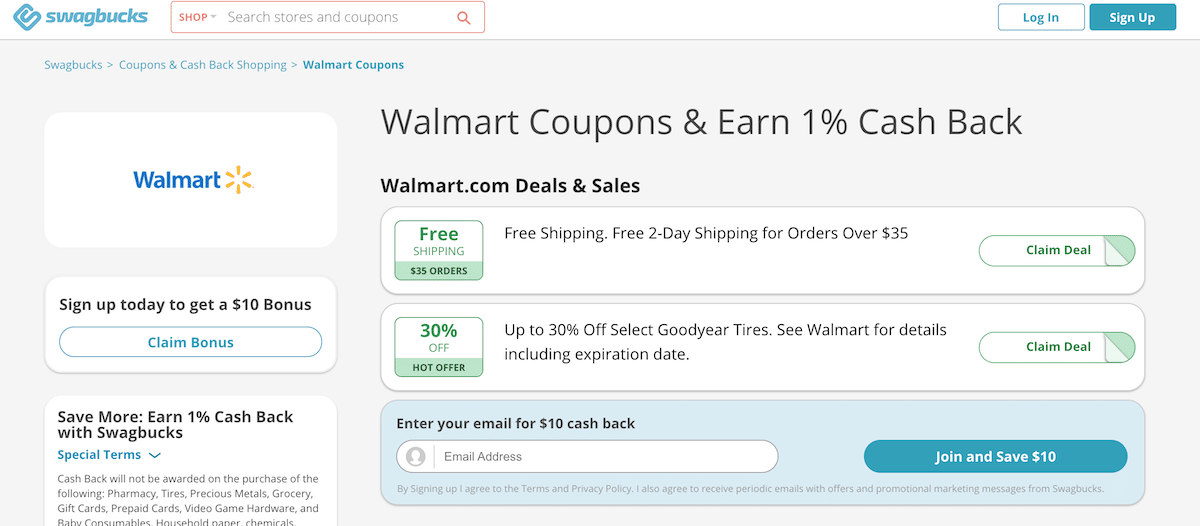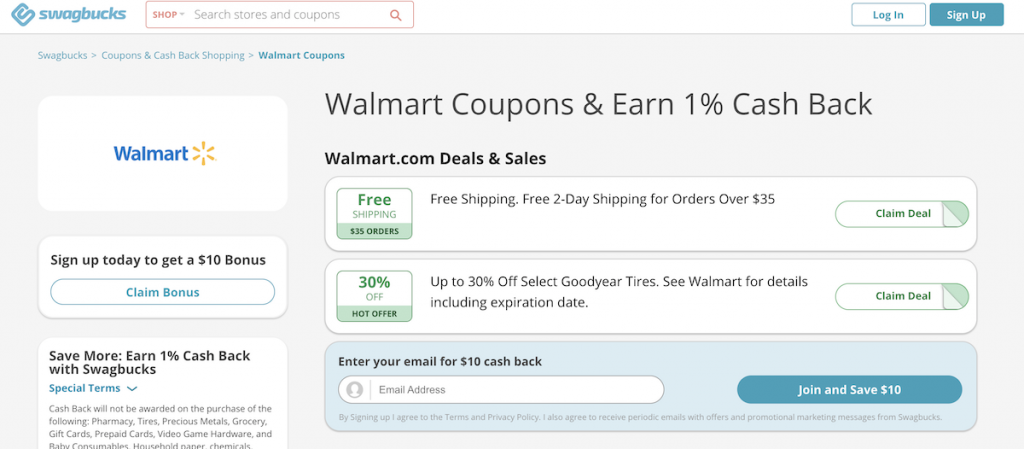 Swagbucks is another cash back portal to make some extra money off your purchases. It's similar to Rakuten but there are also a few other ways you can earn money as a member (including a $10 bonus just for signing up).
Overall, we have reviewed dozens of online survey sites, and Swagbucks is one of the best ways to earn free Walmart gift cards (yes, really). Offering a variety of ways to earn "Swagbucks," ranging from completing surveys to surfing the web, watching videos, or online shopping — Swagbucks is a profitable way to monetize your free time.
Cash back you earn from Walmart purchases is earned in the form of points, called SB. Earning 1 SB per dollar spent is equal to earning 1% cash back here. You can then cash out your SB for cash via PayPal or various gift cards.
We like Swagbucks because it's an all-in-one app that offers more than just Walmart cash back, and for details on how to use Swagbucks, check out our complete Swagbucks review.
6. Mr. Rebates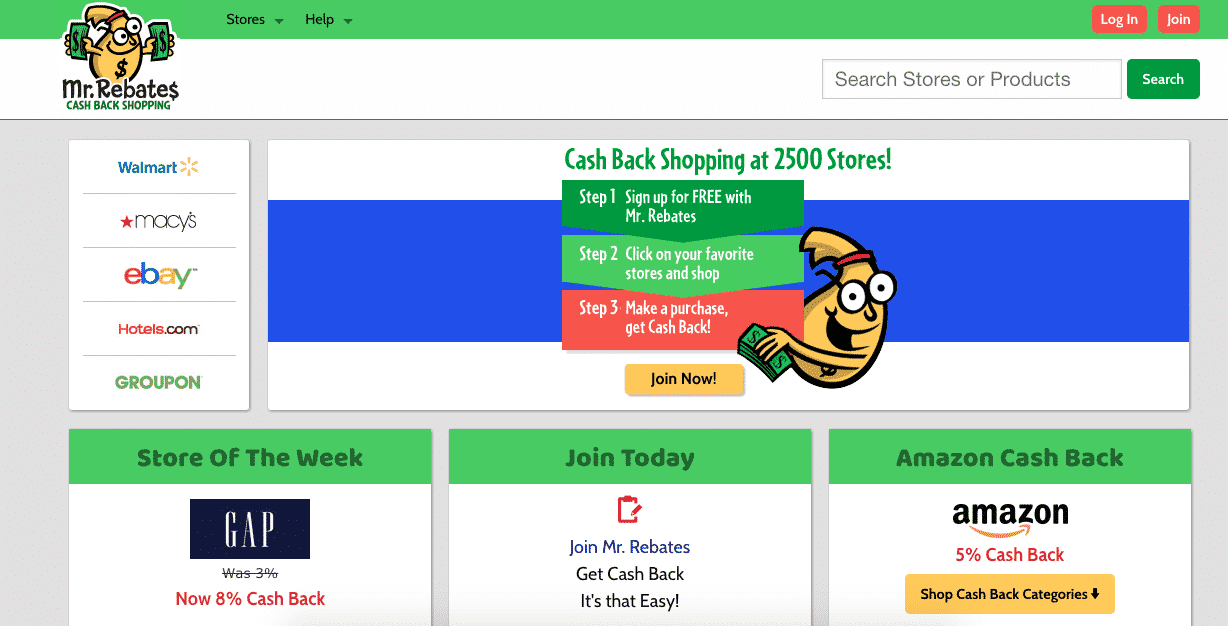 Mr. Rebates was founded in 2002 as an inventive way to save money via cash back rebates while shopping online for consumers.
In the years that have followed, they have added thousands of stores (some of these stores include Walmart, Target, and eBay), supplied the best deals and coupons, added new innovative shopping features and awarded millions of dollars in cash back to its savvy members.
But you're probably wondering how it all works? I detailed a full Mr. Rebates review which goes into it all.
7. Shopkick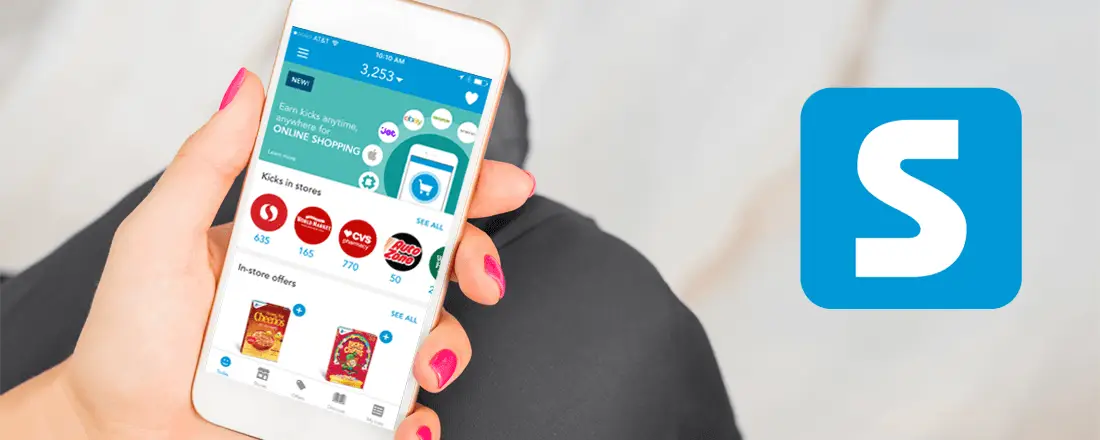 Shopkick is my favorite app that rewards you with free gift cards just for walking into nearby stores.
Join the millions of Shopkickers who have earned over $63.8 million in free gift cards.
You can get points for just walking in the door of some stores (including Walmart, Target, TJMaxx and more) and for completing various offers or buying popular products.
You can also earn rewards for referring friends or family! It's a great way to earn money on the side.
You can learn more about making money with this app in our Shopkick review.
8. Fetch Rewards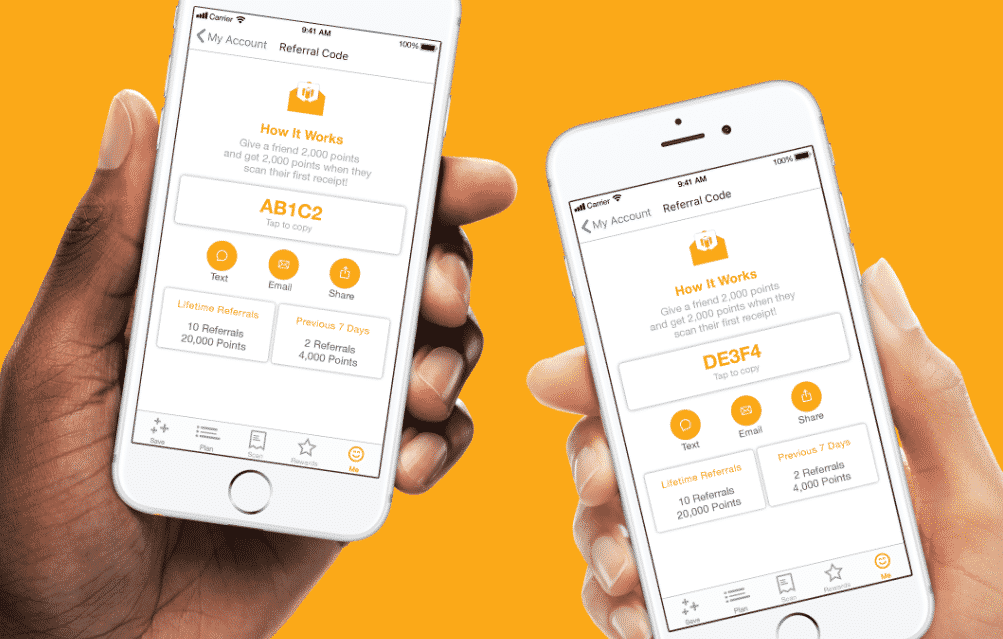 Great news from the very start – Fetch Rewards gives you a bonus of $2 as a registration bonus.
They also work directly with popular brands to bring you savings on thousands of products every day, no matter where you get your groceries.
Just scan your Walmart receipts and let this app do all the work to get you cash back instantly. You will get paid in gift cards to popular stores but you can always convert them to cash.
9. Dosh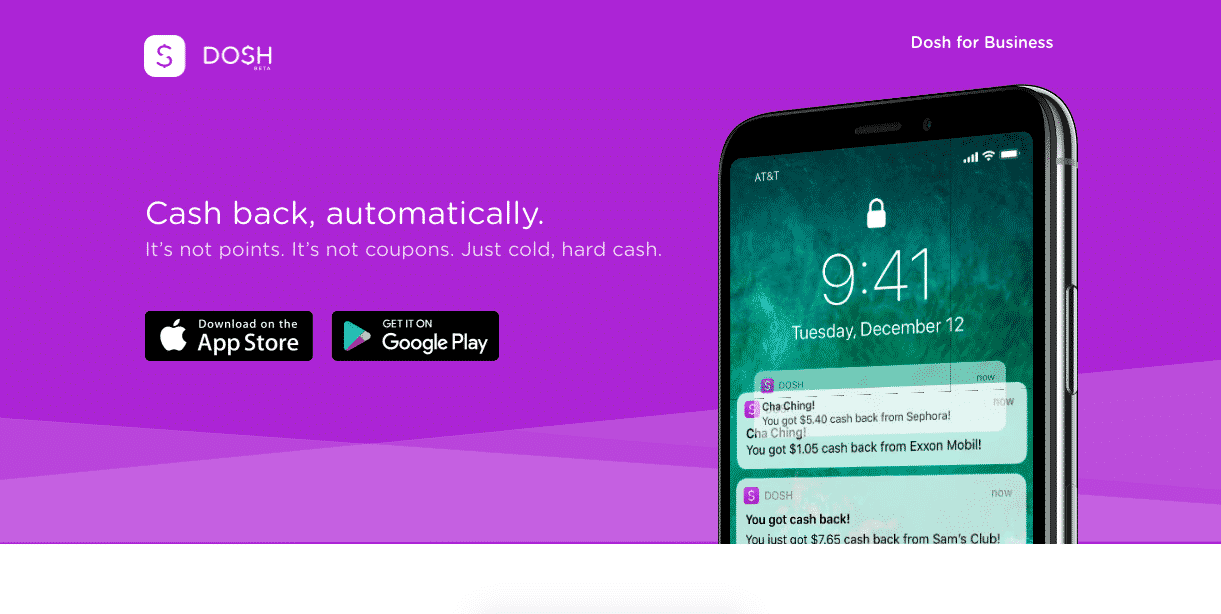 Shop with Dosh and get cash back for shopping on items you already buy at Walmart. You can also get money for shopping, eating, and booking hotels.
It's one of the best passive income apps on the market: simply download the Dosh app, securely connect your credit and debit cards, and live life as usual.
Every time you use those cards, Dosh searches for available offers. If it finds one, Dosh automatically redeems the offer and converts it into cold, hard cash, then deposits it directly into your Dosh Wallet. You don't have to do a thing.
Pro-Tip: You can get a $1 sign up bonus through here (after linking a credit/debit card).
10. Drop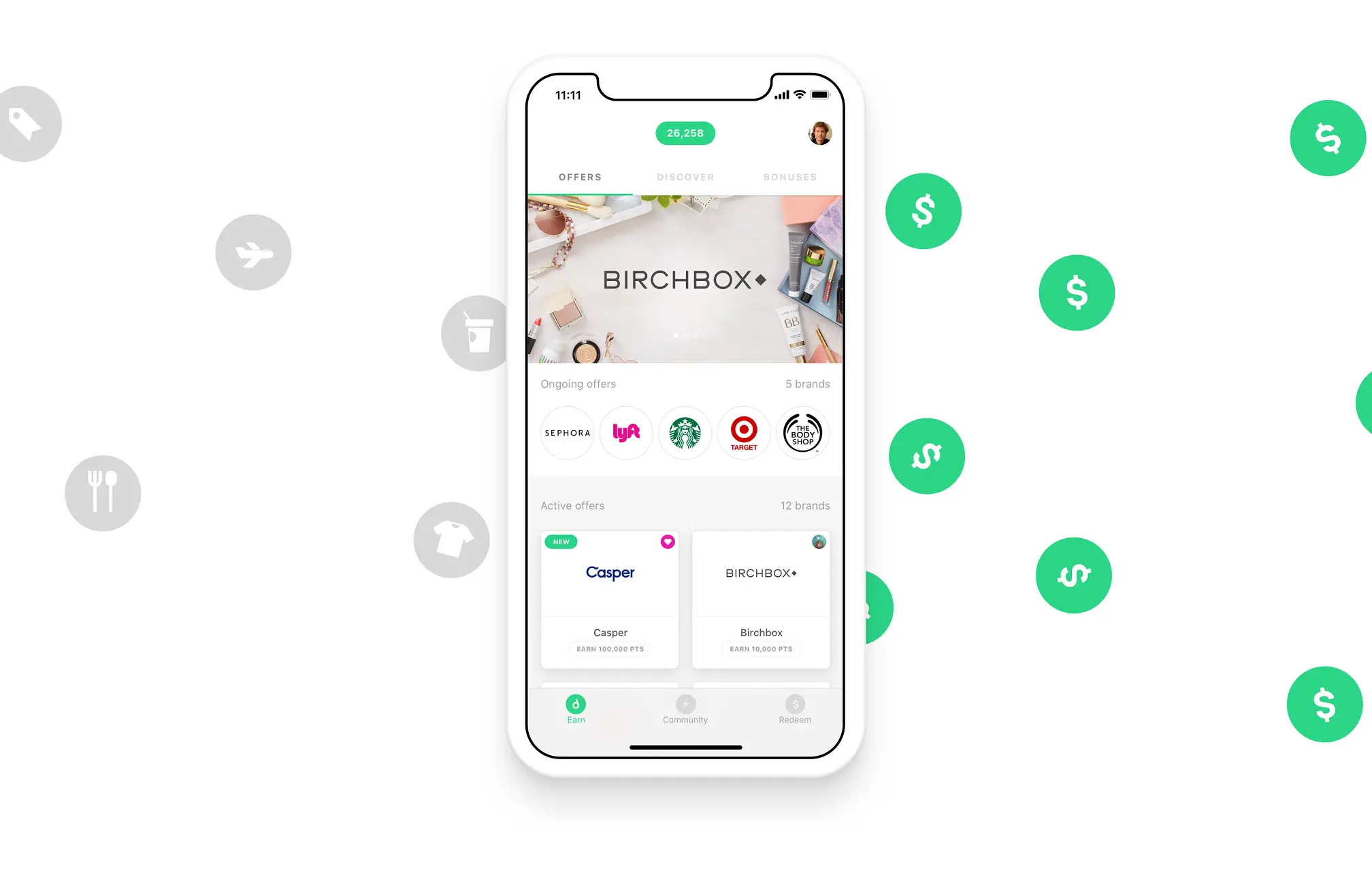 Earn points as you shop at top brands with Drop. Redeem your points for cash rewards, when, and where you want.
Make every day more rewarding. Earn points from shopping at your go-to brands – like Walmart, Uber, Amazon, and Starbucks – all without a clumsy loyalty card. Then redeem those points for gift cards at all your favorite brands, directly from the app. It's that simple.
1. Link your credit and debit card(s) to your secure Drop account – earn points automatically!
2. Shop at your favorite brands or discover new ones curated for you – you'll earn points either way.
3. Then treat yourself – and instantly redeem your points for gift cards at brands you love.
11. Checkout 51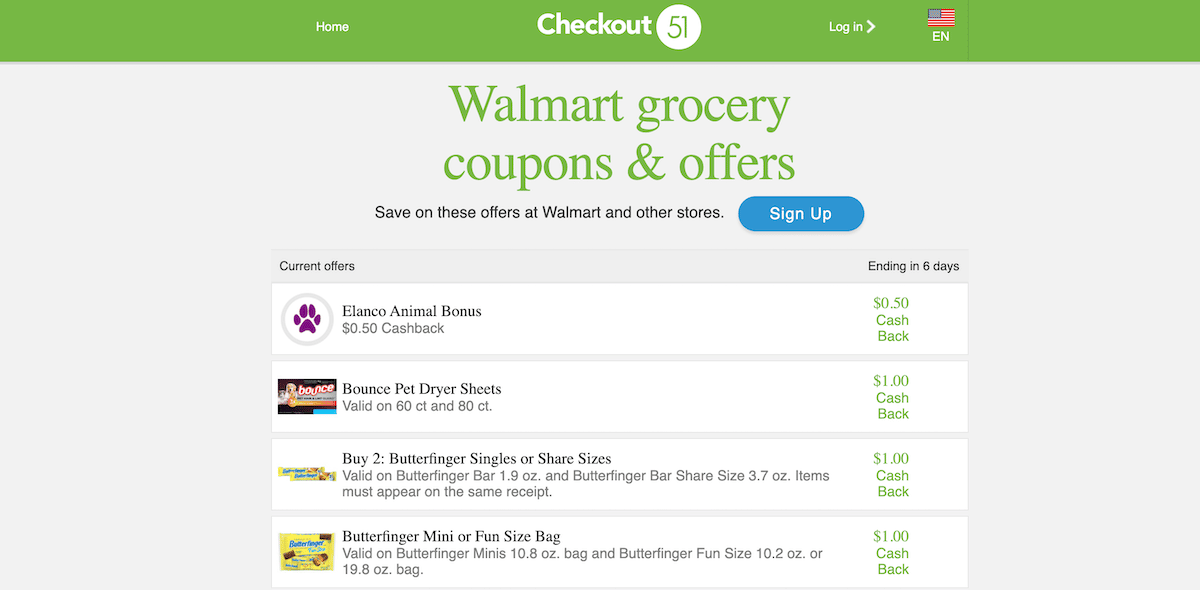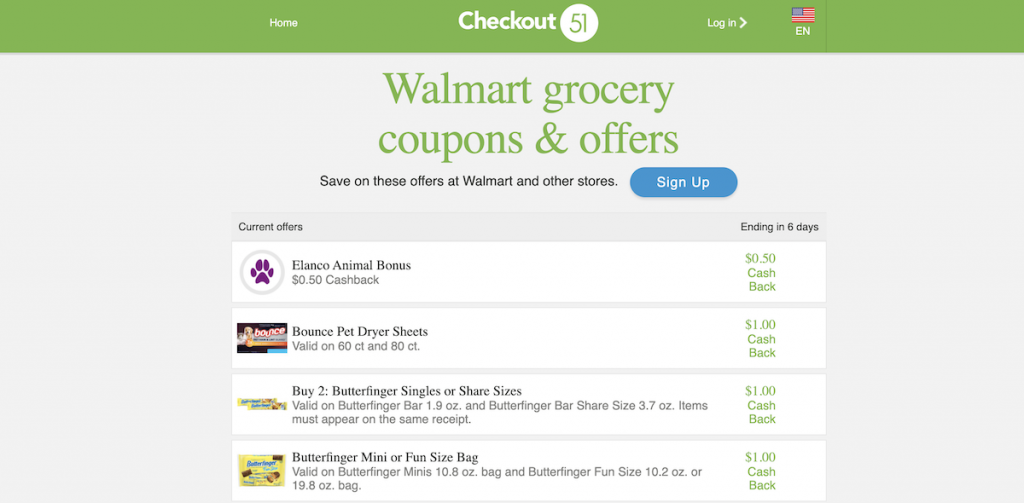 Checkout 51 gives you grocery offers and cash back at Walmart right at your fingertips.
Get grocery promo savings, cash back offers and more right from your phone or laptop.
Walmart grocery offers are easy to redeem, just snap a photo of your receipt and earn cash back rewards which is as good as free money.
Check out our full Checkout 51 Review to learn more.
12. Discover it
One of the best ways to make some serious cash back and extra cash is to take advantage of credit card signup bonuses.
My favorite credit card is the Discover it® credit card which has no fees at all and because you can earn 5% cash back on everyday purchases at different places each quarter like Walmart, Amazon.com, grocery stores, restaurants, gas stations and when you pay using PayPal, up to the quarterly maximum when you activate.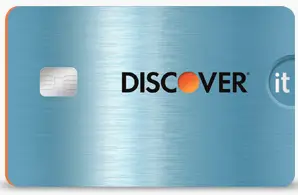 You can also get a 0% Intro APR for 14 months on purchases and balance transfers, so if you have any credit card debt with high-interest rates, it's worth switching over so you save on interest. Then you can find ways to pay off the credit card debt while saving on interest.
Also, this card is beneficial if you wanted to claim a $50 bonus after you make any purchase with your new Card in your first 3 months. You will receive the $50 back in the form of a statement credit.
Conclusion on Walmart Cashback
So are you ready to start earning Walmart cash back?
While no store is literally going to pay you to shop at Walmart, unless you're using money-making apps, you can definitely earn money back on your purchases.
I'd say the easiest way to start earning cash back at Walmart is by using Slide.
Slide is the fastest, most rewarding way to pay for everyday purchases in-store and offers an instant 4% cash back at over 150 partner stores.
Get Out of $30,000 or More of Credit Card Debt