If you were surfing the web trying to find an honest Mr. Rebates review, you're in the right place.
If you don't want to hear the shocking truth about this company then move on. There is nothing to see here.
But if you want to know the good and bad, then read all the gory details below.
Read our Mr. Rebates review to discover if this cashback site is right for you.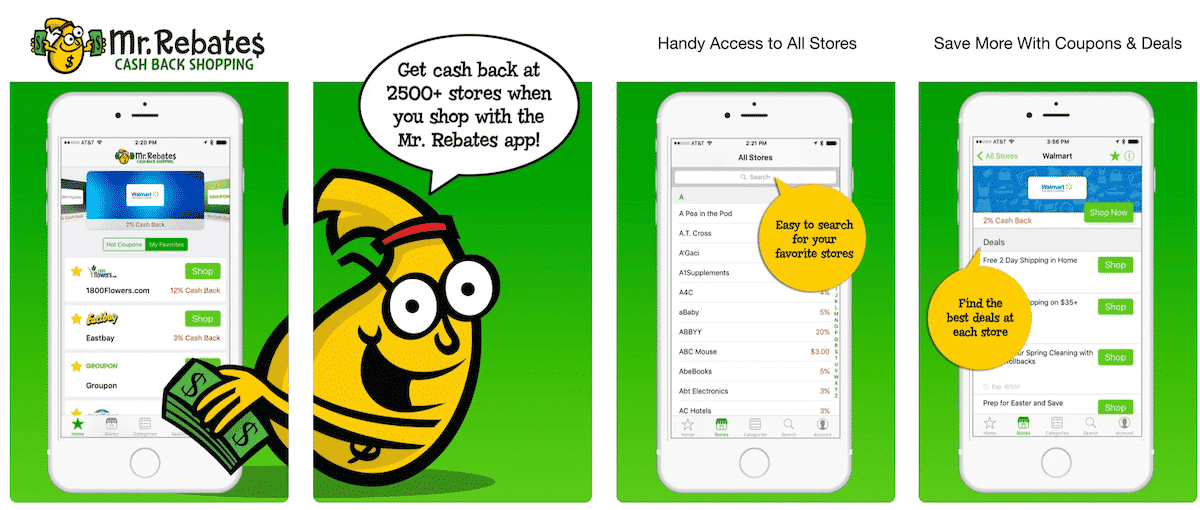 Mr. Rebates Review
In our Mr. Rebates review, we are going to learn about Mr. Rebates which was founded in 2002 as an inventive way to save money via cash back rebates while shopping online for consumers.
In the years that have followed, they have added thousands of stores (some of these stores include Walmart, Target, and eBay), supplied the best deals and coupons, added new innovative shopping features and awarded millions of dollars in cash back to its savvy members.
But you're probably wondering how it all works?
How Mr. Rebates Works?

If you're wondering how these types of sites work, it's quite simple.
All you have to do is shop. When you click on a store that catches your interest, they get a small commission when that link is clicked on.
After you make a purchase it's shared with you in the form of cash. It's very similar to the Rakuten business model.

Need More Help?
First, register with Mr. Rebates. Your registration identifies you to the Mr. Rebates website and insures that you get cash back credited to your unique account.
After registering with Mr. Rebates, you will be automatically logged in. For those who have come back to the site at a later date, you must insure that you are logged in each time you shop with Mr. Rebates by checking that your registered email address is shown in the top right-hand corner.
Logged-in users can then shop at any of over 2000 stores by using the following methods of finding the store desired:

View the All Stores page to get an alphabetical list of all stores at Mr. Rebates.
Search for a store name by simply typing in that store name into the search box in the top-left hand corner. I.E. "jcpenney", "best buy", etc.
Alternatively, if you are looking for a specific type of product then you can use the "Product Search" feature by clicking on the radio button beneath the search box and type your product search query. I.E. "sony vaio notebook", "closet organizer", etc.

After you have clicked a cash back store, make sure you complete the purchase in that same click session to insure the cash back rebate is credited to your account.
Do not click or surf to other discount, coupon or comparison shopping websites after clicking through to a store as cash back rebate tracking can be lost if store links are clicked on other websites and a cash back rebate will not be credited to your account.
Rebates are credited to your Mr. Rebates account usually within 1-35 business days of the ship date of your order although the wait time does vary from store to store. You will receive a confirmation email when the rebate is credited.
After $10 in Available Rebates are accrued to your account, you can request either a rebate check be sent to a postal address location or rebate payment via Paypal.
Mr. Rebates vs. Rakuten
| | | |
| --- | --- | --- |
| | Mr. Rebates | Rakuten |
| User Experience: | | |
| Best Rates: | | |
| Cashing Out Offers: | | |
| Number of Retailers: | | |
User Experience: Rakuten takes wins for this category. It's clean, simple and easy to navigate. Their interface is much nicer.
Best Rates: In a random sampling of frequently shopped stores, Rakuten currently wins. Be sure to shop around before you make large purchases.
Cashing Out Offers: Mr. Rebates offers the opportunity to cash out more regularly. While Rakuten provides a lower cash out minimum at $5.01 instead of Mr. Rebates $10. Mr. Rebates win this one.
Number of Retailers: Mr. Rebates states the site offers deals from over 2,000 retailers, while Rakuten claims 1,700+. Swagbucks offers less than 1,000.
Winner: I've used both and I honestly prefer Rakuten over Mr. Rebates because Rakuten has a much nicer user interface. However, there are a ton of new rebate apps on the market that you should consider.
Read more: Rakuten Review – Is it worth it?
Pros & Cons About Mr. Rebates
Pros
What's great about Mr. Rebates is that they don't restrict your access based on your demographics so anyone can join.
Signing up is super easy, not to mention free.
Minimum withdrawal is only $10.00.
Chances to win $100 daily.
All you need is your address, name, and email. After you signup, you get a $5 bonus when you make your first purchase if you go through this exclusive link.
Cons
With over a thousand stores, it can be hard to know where to start.
By registering with Mr. Rebates, you will be subscribed to their email newsletter that contains coupons and specials deals from their merchant base. These emails can be extremely beneficial, although if you feel like you're being spammed you can opt out any time.
Mr. Rebates Promotional Code
Get a $5 bonus when you make your first purchase if you go through this exclusive link.
Also you can make money by referring your friends.
First, Mr. Rebates offers several "Refer-a-Friend" tools to help you recruit other members which can all be found on the Refer-a-Friend page.
Once a new member signs up from a qualifying referral link or uses your email address as their direct referrer, that new member becomes your direct referral which can be found on your My Referrals page.
When your direct referral earns cash back at Mr. Rebates, your account will get a "referral rebate" equal to 20% of that original rebate.
Competitors and other Money Saving Apps
If you want to see the best money saving apps in one place, then you'll be happy to know that we personally tested and reviewed 6 free and paid money-saving apps and websites.
And you can filter through the list below to find the best savings app and websites for you that will help you save money.
Managing personal finances is a painstaking task, but that doesn't mean you shouldn't pay attention to budgeting. Managing your money is the best thing you can do for yourself in today's unpredictable economy. And, there are several money saving apps that can help you achieve your goal.
Whether you want to save money for a vacation or saving up for a car, it's crucial you stick to a saving or spending plan.
Here are a couple of sites and apps like Mr. Rebates that you should consider using to save money.
Apps Like Mr. Rebates
at Shopkick

Earn free gift cards in-store and online
Shopkick is the app that rewards you for shopping in-store and online.
Earn reward points (they call them kicks), then redeem for a wide selection of free gift cards!

at Digit

Save money and pay off debt, all without thinking about it
Try Digit free for 30 days
Calculates what you can save, sets it aside
1% savings bonus every three months

at Trim

Get Today For Personalized Recommendations To Automate Saving Money
Free Services Offerred: Negotiate Cable Bills, Negotiate Bills, Cancel Subscriptions, Spend Tracking, & Get Refund For Price Drops
Read Our Full Review >

at Ibotta

Savings on Your Favorite Brands at Your Favorite Stores.
Register to Earn Today and Earn Real Cash
Save Time, Earn Cash. Even get a $10 New UsOffered.
Get Cash Back at Any Bar And Liquor Store and Retail, Grocery Store and More
Read Our Full Review >

at Rakuten

Find coupons and earn cash back at over 2500 stores when you shop at Rakuten
Save with online coupons, deals, promo codes and discounts
Read Our Full Review >
Ready to sign up for Mr. Rebates?
I hope you've enjoyed our thorough Mr. Rebates review if you are ready to sign up then you can sign up at https://www.mrrebates.com/.
Our Pick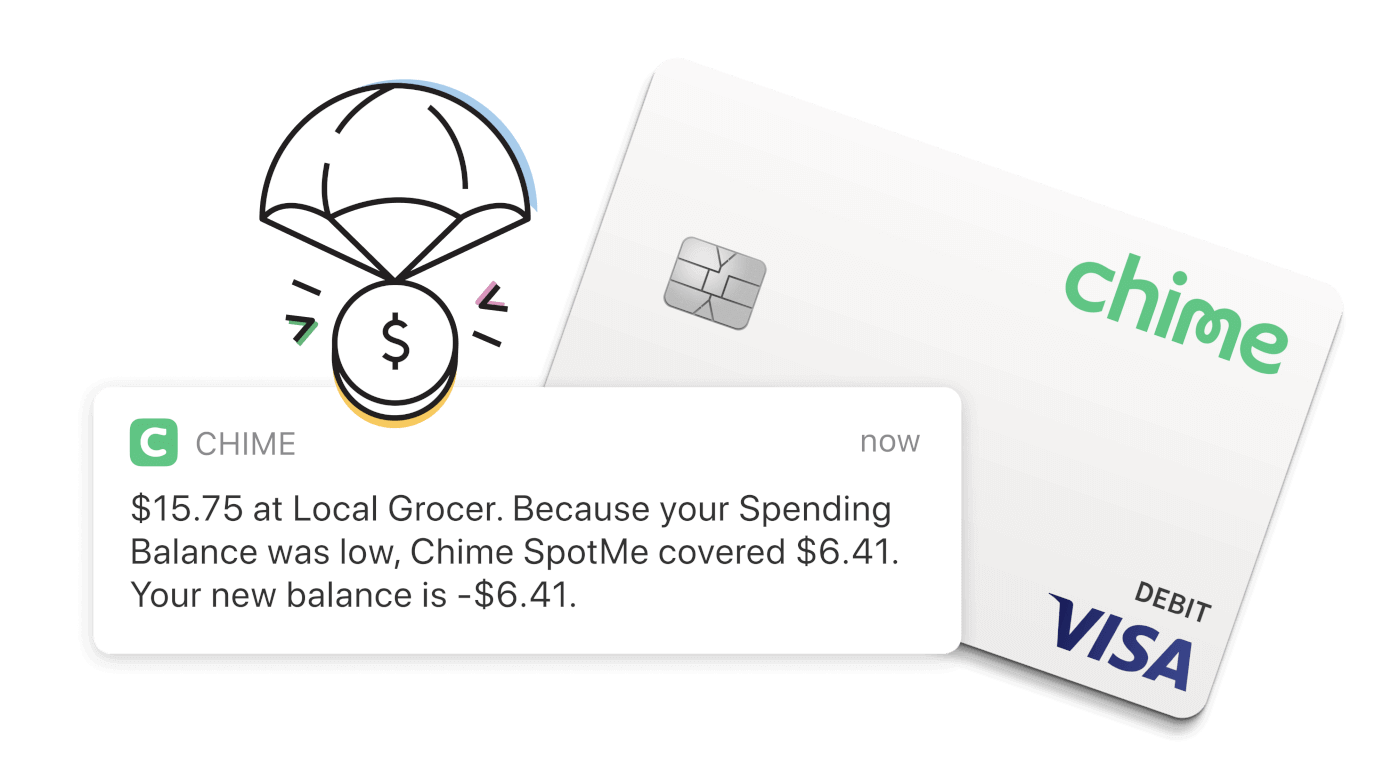 Chime Banking
Experience fee-free overdraft up to $200

*

when you set up direct deposit with SpotMe.
Let Chime spot you when you need that little extra cushion to cover an expense.
Join the millions and make the switch today!
SIGN UP FREE
*SpotMe eligibility requirements apply. Overdraft only applies to debit card purchases and cash withdrawals. Limits start at $20 and may be increased up to $200 by Chime.