Asking teens what they think can be both hilarious and interesting, especially if you get it on film. Teens certainly give parents and the world around them a lot to think about. That's why specific survey sites have opened their membership requirements to allow teens and children to participate in several opportunities, from answering questions about what they think to determine how to reach a younger audience.
If you're interested in allowing your teen the opportunity to express their opinion and earn some extra cash for their efforts, you're not alone. Many parents allow their children to register for these survey sites as a way to teach them about money in a positive and rewarding environment. So which survey sites allow young members to register?
We've got the list you need of all the best survey sites open to teens as young as 13 years old. While the opportunities vary from one survey site to the next, there are plenty to go around, giving your child a chance to speak their mind and express their opinions. Plus, we've included some tips on how to get the most out of survey sites that allow children to become a member.
Are you ready to get started? Let's first consider how a survey site can help a teenager form the basic financial concepts to build on as they grow up.
Why Can Survey Sites be Good for Teens
Working with survey sites certainly isn't a viable replacement for full-time income. At the same time, there's a lot of good that can come from signing up for a survey site, especially when it comes to teenagers and learning about money.
If you're wondering, "Do paid surveys really work for teens?" the answer is yes. Paid surveys can help teens learn about money in a fun way that teaches them the importance of time and knowing how much it's worth. Plus, it's an easy way for them to make some extra cash for the things they want. These survey sites can help teens feel like their opinion matters. Getting rewarded for sharing their opinion is just icing on the cake.
Parents can even use survey sites as a stepping stone for working up to more financial responsibility. For example, you might open a checking account for your child and obtain a debit card for teens from your bank of choice. Or, you can invest in a savings account that stores all their earnings in one place.
No matter how you use survey sites with your children, these opportunities can be a wonderful teaching tool to establish a foundation of financial independence they may come to rely on in the future.
Best Surveys for Teens
Here's our list of the best surveys for kids and teens. Note the minimum age requirements for each before you sign up.
Surveys for gift cards are just one of the ways teens can earn extra cash from Branded Surveys.
You must be 13 with parental consent or older to open an account. Branded Surveys offers a 100 points sign-up bonus for new members, and you can take advantage of daily challenges and e-polls in addition to answering survey questions.
Branded Surveys allows you to redeem your points when you reach at least 500. There are many rewards you can choose from, including gift cards.
Trustpilot: 4.3 out of 5
Pays by bank transfer, PayPal & gift cards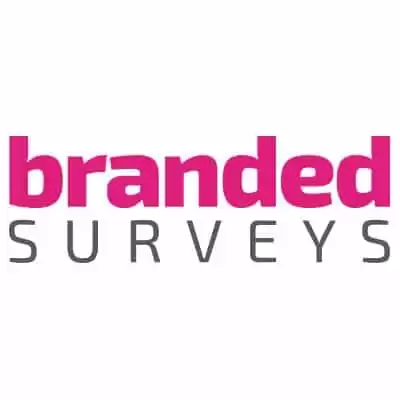 Branded Surveys
Branded Surveys is quickly becoming one of the top survey sites. At up to $5-10 a pop for some surveys and a free 100 points for signing up, it pays to check in daily to see which ones are available to you.
Start Earning
Branded Surveys Review
This popular survey site is open to anyone over the age of 14.
LifePoints is one of the largest and most popular survey sites for children and adults alike, with plenty of opportunities to make money and express your opinion.
You will get a $5 sign-up bonus for registering as a new member. LifePoints is available on both mobile and desktop applications. Once you reach the required payout threshold, you can cash out for gift cards or a PayPal deposit.
Trustpilot: 4.3 out of 5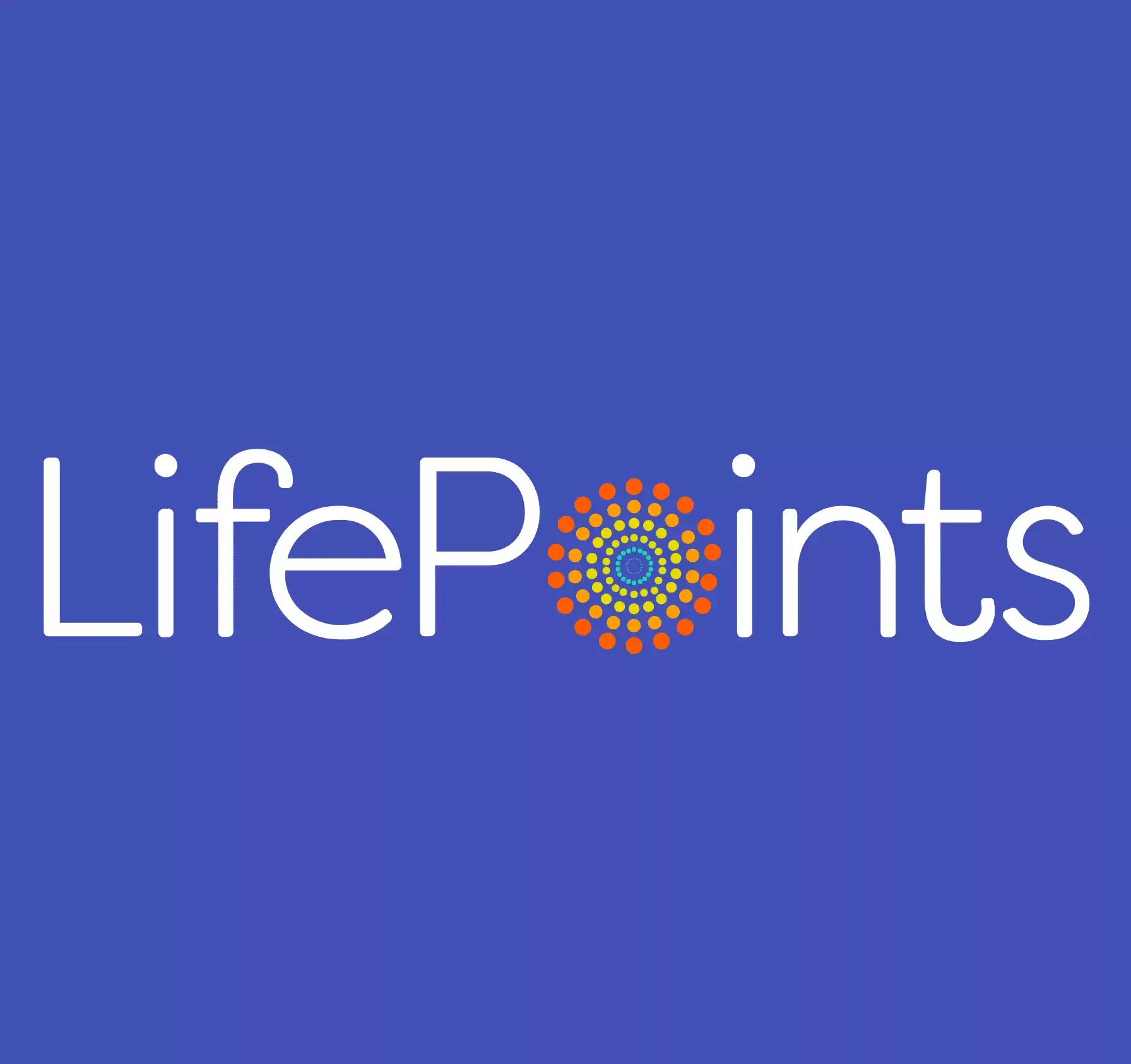 LifePoints
LifePoints is an easy way to make some extra cash if you have free time. The platform is straightforward and fun to use, and the surveys cover a wide range of topics. Plus, you can redeem your points for gift cards to popular retailers such as Amazon and Target.
Start Earning
Similar to LifePoints, you will need to be at least 13 years old to start an account on MyPoints.
This well-known survey site also rewards members for online shopping to earn cash-back rewards.
You will get a $10 sign-up bonus when you open your new account. Earn Amazon gift cards or cash via a Visa prepaid card with your rewards.
Trustpilot: 4.4 out of 5
$10 sign-up bonus with your first purchase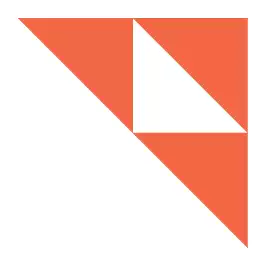 MyPoints
MyPoints pays you when you shop online at your favorite stores and delivers the rewards through free gift cards. You can also earn $1 on average per survey you complete. Offers over 10 different ways to earn money. Pays by gift cards, PayPal & travel miles.
Collect Your $10 Free Gift Card
Your child will need to be at least 14 years old to register for an account with Ipsos iSay.
Membership will give you access to surveys and contests you can participate in to earn cash and other prizes.
Plus, you can redeem the points you receive from surveys for rewards from Amazon, Starbucks, and PayPal.
Trustpilot: 4.2 out of 5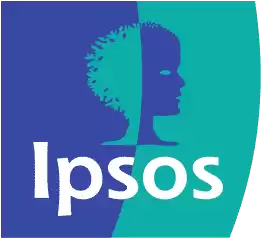 Ipsos iSay
If you're 14 years of age or older and a resident of the United States or Canada, then Ipsos iSay is the survey site for you! It's free to join and once you're registered, you can take surveys immediately.
Start Earning
You'll have to be at least 13 years old to become a member of one of the highest-paying survey sites out there. Swagbucks allows kids, teens and adults to earn rewards for completing surveys, playing games, and watching videos.
There is a sign-up bonus of $10 for each new member. The Swagbucks payout threshold is set at $1 for most gift cards and $25 for PayPal cash.
Trustpilot: 4.3 out of 5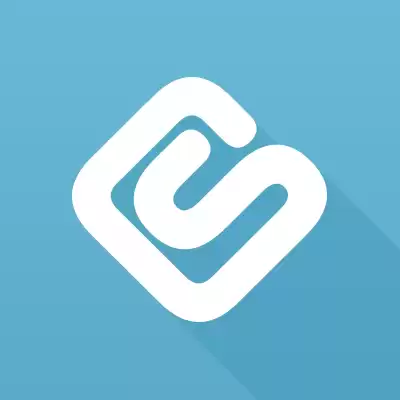 Swagbucks
Swagbucks offers a variety of ways to earn money online. You can take surveys, play games, surf the web, watch videos and more to earn points towards gift cards or cash.
Start Earning
Swagbucks Review
Teena will have to be a little older to register for an account with Toluna. Members must be at least 16 years old to join.
This survey site cannot directly issue rewards to minors, so you will need a parent or guardian to assist you if you want to access your rewards.
While there is no sign-up bonus, you can participate in several surveys from worldwide brands you're probably familiar with.
Trustpilot: 2.2 out of 5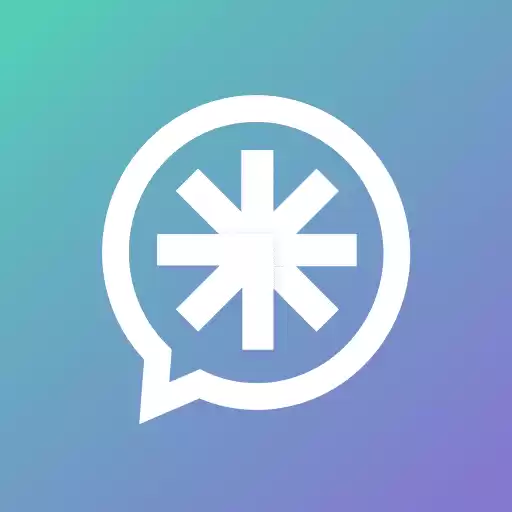 Toluna
Toluna is a survey company that gives users multiple ways to earn points by doing things such as taking surveys, playing games, and answering one question polls.
Start Earning
Survey Junkie is a survey site that lets members that are at least 16 years old earn points by completing surveys, rating music, or participating in focus groups. These points can then be redeemed for gift cards or PayPal cash starting at 500 points ($5).
Most users have reported a positive experience with Survey Junkie, citing the ease of use and timely payment for completed surveys.
Overall, Survey Junkie can be a good way to earn some extra cash, and they are offering a $1 sign up bonus for new users.
Trustpilot: 4.3 out of 5
$1.6M+ monthly payout to its members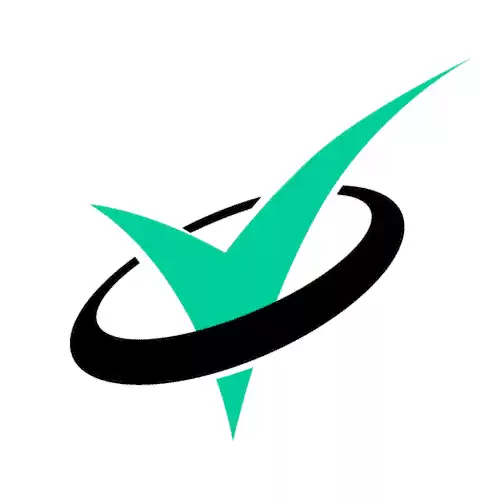 Survey Junkie
Over $55,000 Paid to Survey Junkie members daily
Survey Junkie is one of the highest-paying survey sites available. Complete three or more surveys a day, and you can earn as much as $100 monthly. With $76 Million paid out to date, Survey Junkie is one of the best survey sites available.
Start Earning
Survey Junkie Review
Harris Poll Online doesn't offer a sign-up bonus, but it is available to children 13 years and older.
This is the best surveys for teens if you're located in Canada.
You can register online by filling out your profile to begin taking surveys and earning points.
These points can be exchanged for gift cards from retailers like Amazon, iTunes, and Starbucks.
Trustpilot: 3.1 out of 5
9. TeensEyes
If your teen is between the ages of 13-18, you can check out TeensEyes.
TeensEyes.com is an online survey panel of teens between 13 and 18.
TeensEyes surveys reward teens for telling the companies that make products and services for them how they look through teens' eyes. A teen could easily use their time to make $20 fast here.
Survey opportunities are plenty here, where you can find COPPA-compliant studies on several topics. You'll be able to request rewards when you reach at least 1,000 points.
Trustpilot: N/A
10. Paid Viewpoint
Paid Viewpoint is another site that will reward you with cash for taking surveys. Unfortunately, they don't offer a referral bonus but you'll only need to be at least 13 years old to register for a Paid Viewpoint account.
Paid Viewpoint is powered by AYTM, a popular market research company.
Trustpilot: 3.7 out of 5
11. Panelpolls
If your teen is under the age of 18, he/she will need parental consent to open a Panelpolls account.
While there is no current sign-up bonus, this survey site is unique in that it includes the entire family in the discussion.
After you complete your account, you will be notified of any surveys available to you.
You and your teenager can complete as many as you'd like to earn points toward gift cards.
Here's a quick breakdown of the income available for Panelpolls opportunities:
Surveys typically pay $1-10
Focus groups are $50-300 per project
Online community participation is $10-200 per month
TV show and video testing is $5 to 10 per test
App and game testing is $10 to $100
With several opportunities available for the entire family to contribute to, Panelpolls is a popular survey site among both teens and their parents.
Trustpilot: N/A
12. Survey Savvy
Once you've hit your 13th birthday, you can sign up for an account with Survey Savvy. This website allows you to put your name into a database so that you can be notified of any survey matches via email.
You can participate in surveys as well as give referrals to earn rewards and can make money in one hour or less. You'll receive payment via check once you earn enough rewards. 
In addition, you can also install Survey Savvy's tracking software on any internet-connected device and get paid $5 per month.
Trustpilot: 1.8 out of 5
How to Get the Most Out of Survey Sites for Teens
As with any money-making opportunity, it's all about setting both goals and boundaries. Here are some ways you can make the most of survey sites with your teens:
Limit screen time. While it may be tempting to spend all night answering surveys, you should stress the value of these sites as something teens can do in their free time. It shouldn't replace parts of their daily lives, especially when it comes to socializing and/or exercising.
Pick and choose 1-3 sites. Teaching your teens to work smarter, not harder is one of the best lessons you can impart to them. Instead of downloading every app on our list, you might consider picking 1-3 sites with your child and focusing on those. This can help give them direction and focus at the same time.
Discuss the rules and regulations of the site. Setting boundaries about how your teens uses survey sites can provide a great opportunity for learning how to read the fine print and understanding what it means to sign a legal contract. Take a minute to discuss the terms and conditions of your chosen survey sites with your child.
Set goals and work toward them. Money is a goal-oriented subject on its own, but using these survey sites can help you establish a savings or earnings goal with your child. Discuss with them what they want to save for and how much, as well as plan out what they can do each day to reach that goal.
In addition to signing up for survey sites, you may consider taking this opportunity to open up the discussion regarding your teen's opinions. Expressing themselves at a younger age can go a long way in supporting their self-esteem and individual boundaries later on in life.
FAQs
Can a 13 year old take surveys?
Children that are over 13 years old can take surveys as long as they abide by the age requirements set by each site. Many sites set a minimum age, restrict their members to a certain age group, or require members to be at least a certain age. In some cases, membership may require parental consent.

When it comes to taking out rewards, teens and kids will likely need a parent or guardian to withdraw the money. Be aware of these restrictions when you set up an account to avoid issues down the road. 
Does Swagbucks offer surveys for teens?
Yes, Swagbucks offers children 13 years or older the chance to earn money for their opinions. This site also caters to adults who want to earn some extra cash as well. 
How can you get money as a teen?
Earning money as a teen takes many forms. For example, teens can complete odd jobs, such as chores around the house. Parents can also help teens find opportunities in their neighborhoods. You might even help your teen go online to find remote jobs they can complete, depending on how old they are.
Invest in Your Child's Financial Future
We hope you've enjoyed this article on the best surveys for teens. There are plenty of opportunities out there for teens to be heard, which can go a long way in boosting their confidence and building their values.
While there are certain considerations you should take into account when connecting your teenager with a survey site, the results in both the short and long term can be just as rewarding.
Introduce your children to survey sites and see how they use these tools to achieve financial success. It could be a sign of what's to come for them in the future when they begin their careers and their own families.
Earn up to $100 today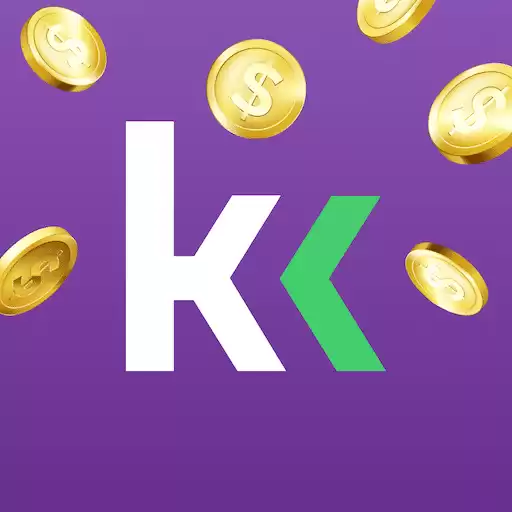 KashKick
Trusted by 2M+ users like you
This site pays you cash to play mobile games, save money, take surveys, and see offers — make $100 today. Over 2 million users agree that KashKick is a fresh and lucrative way to earn money and get paid directly to your PayPal!
SIGN UP & START EARNING NOW