Millennials are doing so much more than brunching on avocado toast and tending to house plants. You're starting businesses and careers, growing families, settling into a first home, and championing for causes that you value. This is one busy generation, and it's safe to say that purchasing life insurance is probably at the bottom of your priority list.
There are, however, important benefits to purchasing life insurance early, especially if you're a Millennial. So, cancel your brunch plans and read on to learn the top benefits of shopping around now for a life insurance plan that fits your future needs.
Should I Get Life Insurance as a Millennial?
1. You don't want your debt passed on to your loved ones
While Millennials are certainly more open to discussing finances than the generations that preceded us, this doesn't minimize the fact that many of us are burdened with heavier levels of debts than our parents may have carried at the same age.
This isn't due to poor spending habits, but rather inflated costs in education, real estate, and more broadly, the cost of living. Statistics Canada has confirmed that, while this generation is earning higher incomes, home-buying Millennials carry considerably more mortgage debt than previous generations.
This debt is layered on top of outstanding bills from the sky-high cost of student loan debt and higher education. While Millennials are, at present, the most highly educated generation, these school-smarts come at a high cost; the average cost of post-secondary education is roughly $15,000 annually.
This tuition average doesn't include other costs incurred by a typical student, such as accommodation, food, textbooks, and travel. Many millennials have financed these debts using a joint account or with a co-signer, typically a parent or family member.
This sizable debt is one of the top reasons that Millennials should be considering life insurance. In the event that you pass away, all outstanding debts such as your mortgage or schooling costs would be passed on to a loved one, especially if they are the co-signee on your existing loans. This financial burden during their time of grief can be crippling.
Life insurance can ensure that your debts would be looked after and, depending on the amount, your plan can cover additional expenses as well as charitable gifts. This is a common life insurance mistake that many young people fail to realize.
Read more: Infinite Banking Concept – How to Borrow Cash from Own Your Life Insurance Policy
2. You can get lower life insurance rates in your 20s and 30s
While there are so many different factors that go into determining life insurance rates, age, health, and gender are critical components. The younger you are, the more likely you are to have a clean bill of health, which makes you a low-risk, inexpensive candidate for life insurance coverage. 
In general, premiums tend to rise each year that you wait to buy life insurance, with a spike once you reach 40 years of age. So, take advantage of your fresh-faced youth and seize the opportunity to secure your peace of mind at a low rate!
Another benefit of applying for coverage early is your family members may be healthier! Some insurance providers may consider the health history of your family members in determining your life insurance premium.
Since there's a higher chance of being diagnosed with disease/illnesses as we age, there are benefits to applying for your coverage while your family members are younger and perhaps have a less extensive list of health issues that will be taken into account by your life insurance provider.
Additionally, some companies offer free insurance like the Avibra app.
3. Safeguarding your loved ones is important
If you're just starting your family, chances are that your children are young and rely upon you to provide for them financially. Should you pass away while they are financially dependent, consider how their wellbeing would be impacted.
Have you considered life insurance for children? How would they pay for outstanding debts that you would leave behind such as the mortgage on your home? How would they cover final expenses such as your funeral and burial? In Canada, this can cost you up to $15,000, or more.
With comprehensive life insurance coverage, your family members are financially protected, and depending on your coverage, may also receive income replacement. This offers you peace of mind, ensuring that in the event of your death your income stream will be replaced, helping your family cover expenses and maintain their lifestyle.
Even if you don't have young children or a spouse, life insurance coverage protects your aging parents or family members against absorbing any of these outstanding debts, which can be particularly challenging if they are already living on a conservative retirement income.
4. Millennials: The Philanthropic Generation
Believe it or not, studies show that Millennials are quickly surpassing the generations before them (Baby Boomers and Gen X) in terms of levels of charitable giving, with some Millennial entrepreneurs giving over twice as much time and money to the causes they care about.
Considering that as a generation, Millennials are burdened with higher debt levels, the fact that these philanthropic patterns persist is a clear sign of their generosity and commitment to collective action.
The benefit of life insurance coverage for some Millennials is the ability to have control over remaining finances in the event of your death. Many life insurance plans will include the option to leave a gift for a special cause or charity that you love and support in the event of your death, helping the charity to reach their long-term goals.
Policy owners have a number of options when it comes to leaving a legacy; a charity can be named as part of your estate planning, or you can choose to take out a new policy in the name of the charitable organization.
As an added bonus, with a charity named as a beneficiary on your insurance policy, you are able to benefit from certain tax savings, and the gift received by the charity is not subject to taxes. An advisor can help walk you through your donation options when it comes to leaving a gift of life insurance.
Find your best life insurance fit
The good news is that as a young, healthy Millennial, your life insurance options are abundant! The two most common forms of life insurance are term and permanent plans; each has their own set of benefits for those seeking coverage.
Term Life Insurance: As the name suggests, term life insurance offers you coverage over a set term, typically 10, 20, or 30 years. This means that should you pass away within your term period, your debts and final expenses are covered.
Term life insurance, such as Fabric, is a great option if you're looking for temporary coverage while your children are reliant upon your income, and your debts (mortgage, education, credit card, etc.) are their highest. Upon the completion of your term period, you may have the opportunity to renew your plan for another term, but since your age and health status will have changed, you'll likely have to pay a higher premium.
Best for New Parents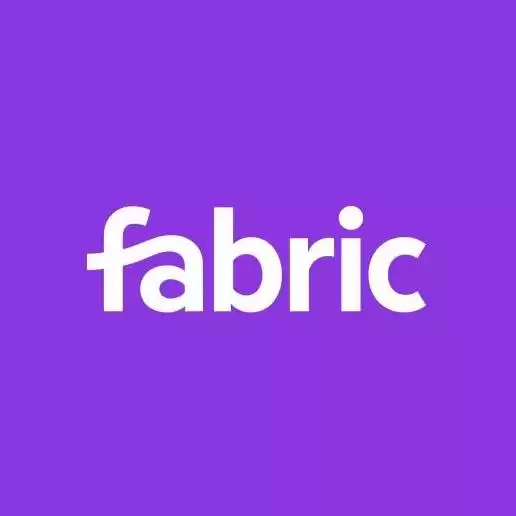 Fabric
Affordable term life insurance that takes about 10 minutes to apply for, with term lengths and coverage options to suit your budget.
Compare Quotes →
Whole Life Insurance: These plans offer permanent coverage, with a fixed premium that stays the same until the day you pass away. If you obtain your permanent plan while you're young and healthy, this means that you continue to pay the same low rate in perpetuity, even as you age and as your health condition changes. Because permanent is for the duration of your life, premiums are higher than a term coverage. Some permanent and whole life policy premiums can cost you up to five times more than the premiums on a 20-year term policy.
The variety of options can seem overwhelming- we get it!
Before making your decision, take the time to consider what your priorities are in terms of financial planning in the event of your passing:
Do you want to ensure that your income is replaced to provide for your children?
Hoping to leave a gift to a cause that you champion?
Looking for coverage until your mortgage is paid off?
Want to ensure that your child's tuition is paid for?
Or that your family is not burdened with final expenses and funeral costs?
This exercise will help you calculate how much coverage you need, after which an advisor can walk you through the life insurance plan options that would be a good fit for your unique circumstances.
Despite the misconception of life insurance applications consisting of reams of paperwork, doctors' exams, and a painfully slow issuing period, some life insurance providers offer a quick and easy alternative: No-Medical life insurance. With a straightforward and easy application process, along with no doctors' visits or needles required, you can get your policy issued in a few days.
Ready to add life insurance coverage in your 20s or 30s to your financial plan?
You Can Leave Your Family $1M
Who doesn't want to be a millionaire?
While we don't all have trust funds waiting for us, there is still a way to set up your loved ones with up to $1 million in life insurance — and you don't even need to be rich.
Wouldn't it be great if you could do this for as little as $8 a month without dealing with all the hassle of wasting your time or money?
You don't have to have money in your pockets to get a free quote from the best insurance companies below: